Monday Briefing: State of Bunnell's Police, Renner Speaks to Realtors, Afro-American Entrepreneurs, Cameron
FlaglerLive | March 26, 2018
Today: Cloudy with a 50 percent chance of showers. Highs in the lower 70s. Northeast winds 10 to 15 mph. Tonight: Mostly cloudy in the evening then becoming partly cloudy. Lows in the upper 50s. East winds 10 to 15 mph. Details here.
Today's document from the National Archives and the Astronomy Picture of the Day.
Today's tides: at the beaches, at the Intracoastal Waterway.
Drought Index185
The OED's Word of the Day: machicolation, n..
The Live Community Calendar
Today's jail bookings.
Today's Briefing: Quick Links


"Oh, how difficult it is, how difficult it is, to become a human being! Even if you have survived the front and bombing and been blown up by land mines, that's still only the very beginning of heroism. That is still not the whole thing."
–From Aleksandr Solzhenitsyn's "Gulag Archipelago, II."
Previously:

Note: all government meetings noticed below are free and open to the public unless otherwise indicated. Many can be heard or seen live through each agency's website.
The Sheriff's daily incident reports and jail bookings are posted here.
The Bunnell City Commission holds a 6 p.m. workshop and a 7 p.m. decision meeting at City Hall. The workshop will consist of a presentation by Tom Foster and the Bunnell Police Department.
Live Like Cameron Golf Tournament at Grand Haven, 9 a.m. shotgun start, $100 per player, $360 per foursome, $25 for lunch, to register, call Mark Bialkoski at 386/864-4192 or email golf4llc@gmail.com. Live Like Cameron is a non-profit established in 2017 in memory of Cameron Fulling, who died of brain cancer before his 10th birthday. The goal of the non-profit is to given financial assistance to local families with children diagnosed with cancer.
The African-American Entrepreneurs Club meets at the African American Cultural Center, 4422 North U.S. Highway 1, Palm Coast, at 6 p.m., with guest speaker Janice Robinson-Celeste, founder and editor in chief of Successful Black Parenting Magazine and a former professor at Hofstra University. The cost is $10 for members, $20 for guests, $5 for students. Call Leslie Giscombe at 386/246-8699 for information, and see the full flyer here.
Democratic gubernatorial candidate Andrew Gillum is slated to speak during a Volusia County Democratic Party meeting, 7 p.m., Daytona State College, UCF Building, 1200 West International Speedway Blvd., Daytona Beach.
Adult Open Gym Volleyball, two separate sessions, Mondays or Wednesdays, now through May 2, 7-9:30 p.m. at Indian Trails Middle School, 5505 N. Belle Terre Pkwy., Palm Coast. Come with friends or come alone and play adult recreational, co-ed volleyball with an open gym that creates new teams weekly. Teams rotate in and out of play. One net is for competitive style play and the second net is for recreational style play. Offered by Palm Coast Parks & Recreation. $22 for either session. Register at www.palmcoastgov.com/register. More info: 386-986-2323.
Navy Bombing in the Ocala National Forest
: Navy training schedules indicate that inert and live bombing will take place at the Pinecastle Range Complex located in the Ocala National Forest this week. Bombings at times can be heard in Flagler-Palm Coast. The bombings are scheduled as follows:
Monday: 3:45 p.m. to 5:45 p.m., 8:30 p.m. to 10 p.m. – Inert
Tuesday: 10 a.m. to noon – Live, noon to 4:45 p.m., Inert, 7:15 p.m. to 9:15 p.m. -Inert
Wednesday: Noon to 2 p.m. – Live, 3:45 p.m. to 5:45 p.m. – Inert
Thursday: 12:15 p.m. to 4:45 p.m. – Inert
During bombing periods wildlife may be temporarily displaced. Use extra caution when driving through the Ocala National forest and surrounding areas. Secure any items around your residence that could attract wildlife. Always be mindful of larger animals including black bears and practice bearwise measures. The telephone number for noise complaints is 1-800-874-5059, Fleet Area Control and Surveillance Facility, Jacksonville, Fla. For additional information, call (904) 542-5588.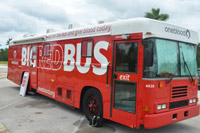 Blood Donations: The Big Red Bus will be at the following locations this week:
Monday: Walmart, 174 Cypress Point Parkway, Palm Coast, 11 a.m. to 5 p.m.
Tuesday: Moe's Southwest Grill, 250 Palm Coast Parkway (Island Walk), noon to 6 p.m.
Saturday: Walmart, 174 Cypress Point Parkway, Palm Coast, 10 a.m. to 6 p.m.
Sunday: Walmart, 174 Cypress Point Parkway, Palm Coast, 11 a.m. to 5 p.m.


Jail Bookings and Last 24 Hours' Incidents in Flagler, Palm Coast, Flagler Beach, Bunnell
Sources: Flagler County Sheriff's Office, Flagler Beach Police Department, Bunnell Police Department. This is Flagler County's only comprehensive, one-stop compilation of all local law enforcement's daily day and night shift commanders' reports.



Intracoastal Bank Announces Annual Meeting Results: Intracoastal Bank, held its annual meeting of shareholders on March 22, 2018 at the Plantation Bay Golf and Country Club. At the meeting, the following individuals were elected to serve as directors for the coming year: Dr. Pamela Carbiener, C. Scott Crews, Robert DeVore, Thomas L. Gibbs, Albert B. Johnston, Jr., Gerald P. Keyes, Michael Machin and Bruce E. Page. Bank management provided shareholders with a progress update highlighting the outstanding growth and success the Bank experienced in 2017. The highlights included the following:
Total assets at December 31, 2017, were $315 million up $31 million, or 11%, from $284 million at December 31, 2016.
Total loans at December 31, 2017 were $199 million, up 23 million, or 13% from $176 million, at December 31, 2016.
Total deposits at December 31, 2017 were $285 million, up 27 million, or 10% from 258 million, at December 31, 2016.
Net income for the full year 2017 increased by 19 percent from the full year 2016.
The Bank continues to prove its safe and sound with good credit quality with no material delinquent loans, no foreclosed properties and no charge offs for 2017. Bank management also reported Intracoastal Bank has reinvested 394 million in loans in the community since opening its doors in 2008 in the form of personal and business lending. Intracoastal Bank's President and Chief Executive Officer Bruce E. Page said, "Intracoastal's 2017 results far exceeded expectations and the Bank continues to perform significantly better than industry norms in all key areas of performance. Intracoastal's proven track record of strong financial results has positioned the Bank to offer our community a top quality, safe and sound, local alternative. This elite level of performance also gives Intracoastal Bank the ability to continue to grow and make loans for the betterment of the local economy and community."
Palm Coast and Florida Hospital Flagler announce expanded partnership: The Palm Coast Parks & Recreation Department and Florida Hospital Flagler have a common goal and mission – to improve the quality of life of local residents through health and wellness initiatives. The city and the hospital have worked together in the past, and now they're making the partnership official and expanding the number of community activities offered jointly. A new Health and Wellness Event Partnership was announced at Tuesday's meeting of the Palm Coast City Council. Among the newest programs supported by the hospital are the Lunch N' Lecture Series, offered on the third Friday of each month, and the Coffee Series, held on the second Wednesday of each month. Topics for the free lecture series are often centered around health issues, and Florida Hospital Flagler doctors have served as speakers. The hospital has supported the Palm Coast and the Flagler Beaches Senior Games and Parks & Recreation Month in July in recent years, and that will continue. On July 27, as part of Parks & Recreation Month, a free public health screening will be held at the Palm Coast Community Center, and the hospital is planning other health screening events, as well. For Senior Games, scheduled for Sept. 7 to 23 this year, the hospital will do community outreach and provide a physical therapist at Senior Games events. Florida Hospital Flagler is also supporting the new Mayor's 30/30 Challenge, which kicks off Saturday and continues through April 23. The challenge is to move at least 30 miles in 30 days – an average of one mile per day. Participants can sign up and log their miles at www.palmcoastgov.com/healthy. They can choose their own form of exercise. "This health and wellness sponsorship between Florida Hospital Flagler and Palm Coast Parks & Recreation was designed to motivate individuals to live healthier lives," Florida Hospital Flagler CEO Dr. Ron Jimenez said during Tuesday's announcement. "This aligns with the vision of Florida Hospital Flagler to provide holistic care, and by holistic care we mean care that addresses not just physical health, but also emotional and spiritual health."


In Florida and in State Government:
Note: Some proceedings below can be followed live on the Florida Channel. Most legislative proceedings can be followed through the Senate or House websites.

GULF TAX SAVINGS CONSIDERED: The Florida Public Service Commission will hold a hearing on a settlement agreement that would lead to Gulf Power Co. passing along federal tax savings to customers. The agreement, if approved, will lead to lower monthly electric bills and stems from a federal tax overhaul approved in December. Gulf negotiated the agreement with the state Office of Public Counsel, which represents consumers in utility issues, the Florida Industrial Power Users Group, which represents large commercial customers, and the Southern Alliance for Clean Energy. Following the Gulf hearing, the Public Service Commission will hold a hearing on a settlement agreement involving a request by Florida City Gas to increase rates. (Monday, 1:30 p.m., Betty Easley Conference Center, 4075 Esplanade Way, Tallahassee.)
—-Compiled by the News Service of Florida and FlaglerLive


To • include your event in this section, please fill out this form.
♦
July 17
: The Flagler County Technical Review Committee meets at 9 a.m. in the First Floor Conference Room of the Government Services Building, Bunnell. The committee hears a land use amendment for The Gardens, the planned development straddling John Anderson Highway that would bring 3,966 homes and apartment units to the area over a generation. The proposal is generating controversy. See the developer's perspective
here
, and the account of a town meeting on the development
here
.
♦
July 17
: The Tourist Development Council meets at 10 a.m. in board chambers at Government Services Building, Bunnell.
♦
July 17
: The Palm Coast Planning and Land Development Board meets at 5:30 p.m. at City Hall in Town Center.
♦
July 17
: The Flagler Beach Economic Development Task Force meets at 4 p.m. at City Hall, 105 S 2nd St.
♦
July 18
: 2019 Beach Bash on the Pier, 5:30 pm - 7:30 pm at the Flagler Beach Fishing Pier. Join the Flagler County Chamber and the Flagler Beach Area Council for the 6th Annual Beach Bash on the Pier (formerly known as Peers on the Pier)! This awesome summertime event will offer food, fun, door prize drawings, an amazing view, beach vibe music provided by Surf 97.3FM and great company on the historic Flagler Beach pier. Guests will be given passports to visit all vendors on the pier and are encouraged to learn more about the local businesses that set up shop to showcase the services they offer. Guests turn in their completed passports for prize drawings that will occur.
♦
July 18
:

The Inspired Mic
, Palm Coast's most daring and unpredictable open mic event, is scheduled for its monthly edition at its new venue at the Hidden Treasures Restaurant, 820 Moody Ln, Flagler Beach. Each month some of the most creative, innovative performances a person could ever hope to experience take place at The Inspired Mic. 14 presenters each month pull out slices of talent and genius to entertain the audience. Each presenter gets 7 minutes to present on a very eclectic blend of their genius. Hidden Treasures Restaurant, 820 Moody Ln, Flagler Beach (under the bridge). Doors open at 6 p.m. and presenters begin at 6:30 p.m. Tickets are $12.50 advance, available at theinspiredmicus.com, or $15 at the door. The ticket includes one drink and entry into a drawing with a prize of $25 cash or a $50 gift certificate to The Hidden Treasures.
♦
July 19
: Urban Surf 4 Kids Surf Camp, 9 to 1 p.m. at South 6th Street on the Beach in Flagler Beach.
♦
July 19
: The Flagler Beach Charter Review Commission meets at 9 a.m. at City Hall, 105 S 2nd St.
♦
July 19
: Dive-in Movies, 8 p.m. at Palm Coast Aquatics Center, 339 Parkview Drive. Just bring your swimsuit and enjoy the show! Dive-in movie nights at the Palm Coast Aquatics Center provides a unique outdoor movie viewing experience for the entire family. Be sure to grab your favorite snack, sit back and enjoy the show! Food and snacks will be available for purchase. This month features "Incredibles 2" (PG). More info: 386-986-4741 and www.palmcoastgov.com/movies.
♦
July 20
: Flagler Pier Fishing Tournament, 6 a.m. to 2 p.m., Flagler Beach Fishing Pier. For any questions, please contact the Pier bait shop at 386-517-2436.
♦
July 20
: Youth Fishing Derby, 8 a.m.-1 p.m. at Waterfront Park, 150 Waterfront Park Road, Palm Coast. Come out to Waterfront Park for a day of family fun, food, and catch-and-release fishing. Youth will be eligible for various prizes based on different categories such as longest fish, heaviest fish, most fish, smallest fish and others. Youth must be accompanied by an adult. Any adult actively assisting a youth must have a fishing license. For ages 15 and under. Free and registration is encouraged but not required at www.parksandrec.fun/events. More info: 386-986-2323.
♦
July 20
: Meet with your local Fire Rescue personnel, while you tour your community's Fire Station and equipment, at Flagler County Fire Station 92 at the county airport, 130 Airport Rd., Palm Coast, from 9 a.m. to noon. Additionally, personnel from Florida Forest Service and Flagler County Emergency Management will be available to explain and assist residents in signing up for the ALERTFlagler emergency notifications, and Special Needs Sheltering programs. For more information please contact Chief Fire Marshall (386) 313-4258
♦
July 20-21
: Jr. Lifeguard Camp, 8 a.m-12p.m. at Palm Coast Aquatics Center, 339 Parkview Drive. The Junior Lifeguard Camp offers step-by-step lifeguarding skill development. Learn water safety, lifeguard rescues, and First Aid CPR/AED in a weekend camp. Class attendees will receive a CPR mask, Red Cross whistle and T-shirt. For ages 11-15 years. $70/session. Registration required at www.parksandrec.fun/camps. More info: 386-986-2323.
♦
July 20-21
: "Sleeping Beauty," at the Daytona Playhouse, Saturday and Sunday at 2 p.m., Adults $13, Seniors 55 and up, $18, Youths 18 and under $7. Address: 100 Jessamine Blvd., Daytona Beach, or see
directions here
. Buy tickets online
here
. Box office: 386-255-2431.
♦
July 22
:

The Flagler County Stamp and Coin Club meets at 4:30 p.m. at the VFW Post 8696 47 N. Old Kings Road. From 4:30 - 6 p.m. the time is used for buying, selling and trading stamps and coins. The club meeting starts at 6 p.m. and ends at 7:30. There is a live auction of stamps and coins at the end of the meeting. The club is open for members, the general public, and all who are interested in stamp and coin collecting and investing. Free stamps and coin evaluations at all our meetings. The club is the only non-profit Stamp and Coin Club in Flagler County. For more information please visit
the club's web site
.
♦
July 22
: Nar-Anon offers hope and help for families and friends of addicts. Every Monday, 6 p.m., St. Mark by the Sea Lutheran Church, 303 Palm Coast Pkwy NE, Palm Coast, Fellowship Hall Entrance. See the website, www.nar-anon.org, or call (800) 477-6291.
♦
July 23
: Flagler County is hosting a ceremonial signing of its beach renourishment agreement with the Army Corps of Engineers at 2 p.m. in the Commission Chambers of the Government Services Building. Commission Chair Donald O'Brien and Jacksonville District Commander Colonel Andrew Kelly will make a few opening comments about the 2.6 mile 10-foot dune and beach profile extension in Flagler Beach. They, along with County Attorney Al Hadeed, will sign four copies of the final agreement. The 50-year, $100 million project is largely unfunded but will depend on Flagler County to secure half the money. The federal government would assume the other half. It applies to only 2.6 miles of beach in Flagler Beach. See: "
Flagler About To Sign 50-Year, $100 Million Deal to Rebuild 2.6 Miles of Dunes in Flagler Beach. It Has Only a Fraction of the Money
."
♦
July 23
: The Flagler County Opioid Task Force meets at 6 p.m. at the Flagler County Public Library, 2500 Palm Coast Parkway. The task force will meet the fourth Tuesday of every month at the library through November.
♦
July 24
: A meeting of Facing Grief Together, formerly known as Compassionate Friends, is scheduled at the Vitas Office at 4 North Old Kings Road (across from Kentucky Fried Chicken) in Palm Coast. The meeting begins at 5:30 p.m. Facing Grief Together, a nonprofit self-help bereavement support organization for families that have experienced the death of a child. The meeting is open to all parents, grandparents, and siblings over age 18 who has suffered the loss of a child of any age. For more information, call John Brady at 610-428-3139. To learn more about Facing Grief Together, visit their national website at www.compassionatefriends.org.
♦
July 25
: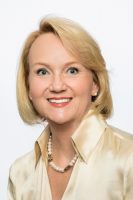 Carolyn Gosselin, Vice President of the Florida Chamber of Commerce, is the featured speaker at the Flagler Chamber's Common Ground breakfast, 8 a.m. at the Palm Coast Hilton Garden Inn, 50 Town Court. Registration is required by July 19. Members can preregister for $25, Guests and future members can attend for $35. No walk-ups.
♦
July 27
: Tour de Palm Coast: Ride along the scenic route of St. Joe Walkway on this free tour. The tour will begin leaving promptly at 8 a.m. from the Palm Coast Community Center. Riders are encouraged to bring water, and all riders must wear a helmet.
♦
July 27
: First Aid and CPR/AED, 9 a.m.-4 p.m. at Fire Station 25, 1250 Belle Terre Pkwy., Palm Coast. This class is a seven-hour course (one hour for lunch) designed to meet OSHA regulations and teach administering CPR to children and adults, using an Automated External Defibrillator (AED), using a mask or barrier device, assisting with bleeding, broken bones. $50/person with registration required by 9 a.m. June 27. Register at www.parksandrec.fun/adults. More info: 386-986-2300 and cprcertification@palmcoastgov.com.
♦
July 27
: The Flagler County Chamber of Commerce and the Palm Coast Area Council invites you to a small business development workshop. With Thaddeus Hammond, Economic Development Director of the SBA North Florida District, a leading expert in developing small businesses as guest speaker. 5 to 7 p.m., The Windsor of Palm Coast, 50 Town Ct, Palm Coast. Chamber Member: $15 per person, Guest and Future Chamber Member: $25 per person. Contact Melinda Rivera at 386-437-0106 or send her an email at melinda@flaglerchamber.org.
♦
July 29-Aug. 2
: Monday-Friday, July 29-Aug. 2, 8 a.m-5 p.m. at Palm Coast Aquatics Center, 339 Parkview Drive. Love art? Come enjoy a week where you can let your creative side take flight. Campers will spend their days creating, drawing, sketching, painting and more! Of course, we'll go to the pool and play some games, too. Lunch is provided at no extra charge by the Flagler County School District. For grades 6-8 (grade just completed). $80/entire week. Registration required at www.parksandrec.fun/camps. More info: 386-986-2323.
♦
July 29
: Nar-Anon offers hope and help for families and friends of addicts. Every Monday, 6 p.m., St. Mark by the Sea Lutheran Church, 303 Palm Coast Pkwy NE, Palm Coast, Fellowship Hall Entrance. See the website, www.nar-anon.org, or call (800) 477-6291.
♦
July 31
:

An evidentiary hearing twice postponed is scheduled for 1:30 p.m. in the case of James McDevitt, who is serving a 40-year prison sentence in the 2015 rape of a woman in Flagler Beach, has been postponed to July 31. McDevitt pleaded guilty to the rape charge, but is now claiming ineffective counsel by two successive lawyers and is seeking to have the conviction and sentence vacated. The hearing is before Circuit Judge Terence Perkins in Courtroom 401 at the Flagler County courthouse. Perkins has reserved one hour for the hearing. The hearing had originally been scheduled for early April. McDevitt's lawyer asked for it to be rescheduled because of an emergency family issue (regarding the lawyer's family). It was again postponed to May 17. McDevitt has been at the Flagler County jail since April 4, awaiting the proceeding. He is normally incarcerated at Taylor prison in Perry, in Florida's Big Bend area.
See details here
.
For events beyond this date, see the fuller Coming Days here.
To • include your event in this section, please email the details, including date, time, a brief description of the event, contact information, and, if you wish, an image, please use this form.


The Huge Profits, And Questionable Benefits, Of Urine Testing. https://t.co/s7F0KgI0Wc pic.twitter.com/kRoSLkc6g2

— High Times (@HIGH_TIMES_Mag) March 25, 2018
Contrary to the longings of NeverTrumpers, there's no groundswell of support among the GOP rank and file for a challenger to the president, argues @peterbeinart https://t.co/HgYWJ9mHia pic.twitter.com/ge0FqAGqIn

— The Atlantic (@TheAtlantic) March 25, 2018
About half of all plants and animals in 35 of the world's most biodiverse places are at risk of extinction due to climate change, a new report claims https://t.co/uySAN4cxH4 pic.twitter.com/Ha4ZnNs5cW

— CNN (@CNN) March 25, 2018
China's staggering demand for commodities https://t.co/xo0ED3ctpU #growth pic.twitter.com/glLasYWybT

— World Economic Forum (@wef) March 25, 2018
"In the professional world, the line between bosses and subordinates is not as clear — but it should be."https://t.co/ZEdjUHaHEh

— Harvard Biz Review (@HarvardBiz) March 25, 2018




Keep Up with Donald Trump's attacks on the press through the ACLU's running tab here.
Keep Up with mass shootings in a running database here.


Palm Coast Construction and Development Progress Reports
Here's a summary of the latest city developments as of March 23, 2018, with a link to the full week in review here.
https://flaglerlive.com/wp-content/uploads/week-in-review-march-23-20181.pdf


Road and Interstate Construction:
Motorists are advised of nighttime ramp closures with detours next week at two locations along Interstate 4 (I-4) and Interstate 95 (I-95) in Volusia County. The entrance ramp from State Road (S.R.) 472 westbound to I-4 eastbound, in the Orange City area, will close for two nights early next week. Drivers will be directed to travel I-4 westbound to Saxon Boulevard toward Deltona to access I-4 eastbound. Also, a nighttime single outside lane closure will occur during two nights, toward the end of the week, along westbound I-4 west of Dirksen Drive. Entrance and exit ramps at I-95 and LPGA Boulevard will close one-at-a-time, on multiple nights, during the upcoming week. Drivers will be directed as follows:
I-95 northbound on ramp from eastbound LPGA Boulevard: Continue east on LPGA Boulevard to Technology Drive to Cornerstone Boulevard to Williamson Boulevard to LPGA Boulevard back to I-95.
I-95 southbound on ramp from westbound LPGA Boulevard: Continue west on LPGA Boulevard to Tomoka Farms Road to Bellevue Avenue to Williamson Boulevard, to S.R. 400/Beville Road and back to I-95 south.
I-95 southbound off ramp to LPGA Boulevard: Continue south on I-95 to U.S. 92 to Tomoka Farms Road back to LPGA Boulevard.
The closures are necessary to construct lighting foundations as part of two Florida Department of Transportation (FDOT) projects to install new lighting along I-4 and I-95.


Bach's Magnificat: The Monteverdi Choir
As March is Johann Sebastian Bach Month, or ought to be (he was born the first day of spring in 1685), we're celebrating the great German composer all months with videos about him, his music and his life.
Previous Codas: