Thursday Briefing: African-American Read-In, Shakespeare In the Park, Leading Ladies, Art League Gig
FlaglerLive | February 22, 2018
Today: Partly cloudy. Areas of fog in the morning. Highs in the lower 80s inland…in the upper 70s coast. East winds 10 to 15 mph. Tonight: Partly cloudy. A 20 percent chance of showers after midnight. Lows in the lower 60s. East winds 5 to 10 mph. Details here.
Today's document from the National Archives and the Astronomy Picture of the Day.
Today's tides: at the beaches, at the Intracoastal Waterway.
Drought Index111
The OED's Word of the Day: funambulate, v..
The Live Community Calendar
Today's jail bookings.
Today's Briefing: Quick Links

"Moral standards of yesterday to many individuals are no standard for today unless supported by the so-called 'intellectuals.' I sincerely believe that partial education throughout the world is far worse than none at all, if we only educate the mind without the soul…. turn that man loose upon the world [who has] no power higher than his own, he is a monstrosity, he is but halfway educated, and is more dangerous than though he were not educated at all. You can stick a public school and a university in the middle of every block of every city in America and you will never keep America from rotting morally by mere intellectual education. During the past few years the intellectual properties have been knocked out from under the theories of men. Even the average university professor is willing to listen to the voice of the preacher. [In place of the Bible] we substituted reason, rationalism, mind culture, science worship, the working power of government, Freudianism, naturalism, humanism, behaviorism, positivism, materialism, and idealism. [This is the work of] so-called intellectuals. Thousands of these 'intellectuals' have publicly stated that morality is relative – that there is no normal or absolute standard."
–Billy Graham, cited in Richard Hofstadter's "Anti-Intellectualism in American Life" (1963).
Previously:

Note: all government meetings noticed below are free and open to the public unless otherwise indicated. Many can be heard or seen live through each agency's website.
The Sheriff's daily incident reports and jail bookings are posted here.
Common Ground: The Flagler County Chamber of Commerce's latest Common Ground breakfast features a discussion of local transportation issues and planning, with Flagler County Engineer Faith Alkhatib, who will lead a discussion about transportation's impact on the local economy, tourism and the safety and wellbeing of residents and visitors, along with Lois Bollenback from the River to Sea Transportation Planning Organization and Alison Stettner from the Florida Department of Transportation. 8 to 9:15 a.m. at the Grand Haven Golf Club, 500 Riverside Drive, Palm Coast. The cost is $25 for pre-registrants, $30 the day of the event for chamber members. Guests can attend for $35. Contact Gretchen Smith by email. ​Registration begins at 7:30 Breakfast starts promptly at 8.
In Court: A status hearing is scheduled in the felony case against former Elections Supervisor Kimberle Weeks, who faces five third-degree felony charges of allegedly illegally recording or transmitting conversations. At 1:30 p.m. in Courtroom 402 before Circuit Judge Margaret Hudson.
Vacation rentals: House Bill 773 is scheduled to be heard by the House Government Accountability Committee at 9 a.m. and Senate Bill 1400 is scheduled to be heard by the Senate Appropriations Committee at 2 p.m.. Both bills attempt to preempt local government regulation of vacation rentals in residential areas.
African-American Read-In: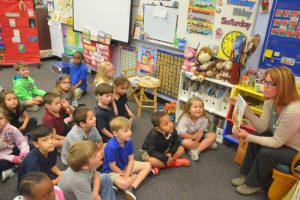 Belle Terre Elementary hosts its annual African American Read-In from 9 to 11 a.m. at the school. The event draws on numerous community and civic leaders who will read to classes from kindergarten through sixth grade and speak about their work and experiences. The school is looking for volunteers: contact LaToya Lockhart.
Town Hall Meeting: Flagler County School Board member Andy Dance and County Commissioner Nate McLaughlin, both of whom are running for re-election this year, host a town hall meeting at 5:30 p.m. at Hidden Trails Community Center, 6108 Mahogany Blvd., Bunnell.
The Flagler Beach City Commission meets at City Hall at 5:30 p.m. Commissioners are expected to consider approving a change Order to the contract with Quentin Hampton Associates for additional construction inspection services for the city's sewer plant's phase II project. Commissioners will also consider a request for a Special Exception Application to convert a single family house into a private school at 1011 S. Daytona Avenue. The applicant is LL Property Holdings LLC. This item was continued from the January 25 and February 8 meetings.
Governor Scott has ordered the execution of Eric Branch at 6 p.m. at the Florida state prison at Starke. Branch was sentenced to death in 1994 after being convicted of killing Susan Morris. This would be the 27th execution ordered by Scott, a record for a Florida governor.
The Palm Coast Beautification and Environmental Advisory Committee meets at 5 p.m. at City Hall in Town Center. The committee will hear a presentation on the Birds of a Feather fest just passed, and discuss the removal and replacement of trees along Palm Coast Parkway.
Indivisible Postcard Writing Event at Fair Trade Cafe, 160 Cypress Pt Pkwy, Bldg D, Unit 103, Palm Coast: Meet with your fellow Indivisible members to write postcards to Get Out The Vote for Progressive candidates across the Country or to our Representatives. Please confirm here 24 hours in advance to allow for preparations. Postcards and stamps provided, donations to pay for stamps encouraged. If you have plain postcards and postcard stamps-feel free to bring, but not necessary. Coffee, tea, smoothies, pastries and limited lunch items are available for purchase from Fair Trade. They are giving this space to us free so we strongly encourage you purchasing items from them. This is a non profit business-all employees are volunteers, everything they make-even tips go to their mission fund.
Shakespeare In the Park: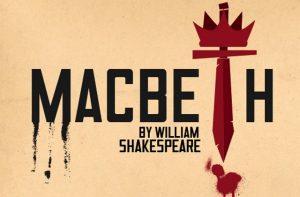 A co-production of City Repertory Theatre and the Palm Coast Arts Foundation: Join both as they present the Foundation's first Shakespeare in the Park with Macbeth, Friday at 6 p.m. (opening night $50 PCAF members or CRT subscribers), $75 for the general public (includes two drinks, tickets and appetizers); Friday and Saturday, $25/$30, 7 p.m. start, and Sunday matinee at 2 p.m. Students with ID get in for $10. Call 386/225-4394 or go here to book tickets.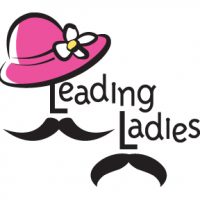 The Flagler Palm Coast High Thespians present "Leading ladies," by Ken Ludwig, at 7 p.m. at the Flagler Auditorium on Thursday and Friday, and both 2 p.m. and 7 p.m. on Saturday. Tickets are $12 for adults and $8 for students, not including an Auditorium ticketing fee. Buy tickets online at flaglerauditorium.org.
The Florida Agricultural Museum's Farm Swap and Music Jam, which will take place every Thursday between 8 a.m. and 1 p.m., with farm fresh fruits and veggie arts, crafts, ready to eat stuff an d local musicians. Vendors sign up here: https://form.jotform.com/80118789107966
Flagler County Art League Celebration: As part of its 40th anniversary celebration, the Flagler County Art League hosts a panel discussion with artists Peter Cereta, Judy Barnewolt-Jones, Audrey Rosen, Trish Vevera and Weldon Ryan for a lively discussion, moderated by Judi Wormeck, about inspiration, motivation and more. Flagler County Art League, City Marketplace, 160 Cypress Point Parkway, Suite 207 C. Refreshments and conversation at 6:30. Presentation at 7 p.m. Open to the public. No charge. Call 386.986.4668 or visit www.flaglercountyartleague.org.
Liberal Arts and Higher Education Day at Flagler College, part of the celebration of the inauguration of Dr. Joseph G. Joyner as the fourth president of Flagler College, with a keynote address at 7 p.m., "Diversity in a Democracy: What Can We Learn from Socrates?" in Lewis Auditorium, 14 Granada St., St. Augustine, by Dr. Georgia Nugent, the Senior Fellow at The Council of Independent Colleges (CIC), president emerita of Kenyon College and former interim president of The College of Wooster. Dr. Nugent has been a strong advocate for the continuing importance, power, and vitality of the liberal arts in the 21st century. Her speech will focus on how Socrates, the ancient Greek philosopher, can offer us insight into moving forward in an increasing complex world.
Live and inert bombing: Navy training schedules indicate that live and inert bombing will take place at the Pinecastle Range Complex located in the Ocala National Forest, which may rattle windows in Palm Coast and Flagler County. The schedule is as follows:
Thursday: 8:30 a.m. to 1 p.m., Inert
During bombing periods wildlife may be temporarily displaced. Use extra caution when driving through the Ocala National forest and surrounding areas. Secure any items around your residence that could attract wildlife. Always be mindful of larger animals including black bears and practice bearwise measures. The telephone number for noise complaints is 1-800-874-5059, Fleet Area Control and Surveillance Facility, Jacksonville, Fla.
Note: today is the Flagler Class 25 Application Deadline at the Flagler County Chamber of Commerce. $385 for members, $535 for non-members. Call the Chamber at 386-437-0106.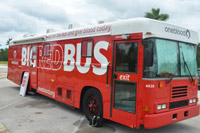 Blood Donations: The Big Red Bus will be at the following locations this week:
Thursday: Tom Gibbs Chevrolet, 5850 East Hway 100, palm Coast, from 8:30 a.m. to 12:30 p.m.
Thursday: CVS Pharmacy, 1 Old Kings Road, at Palm Coast Parkway, 1:30 to 6:30 p.m.
Saturday: Epic Theaters, Town Center, Palm Coast, from noon to 6 p.m.
Sunday: Walmart, 174 Cypress Point Parkway, Palm Coast, from 11 a.m. to 5 p.m.

Jail Bookings and Last 24 Hours' Incidents in Flagler, Palm Coast, Flagler Beach, Bunnell
Sources: Flagler County Sheriff's Office, Flagler Beach Police Department, Bunnell Police Department. This is Flagler County's only comprehensive, one-stop compilation of all local law enforcement's daily day and night shift commanders' reports.

Ongoing this morning, the great African-American Read-In at Belle Terre Elementary. Here's what it looked like in Ms. Ajayi's third grade class around 10 this morning, as Cheryl Tristam of the Flagler Youth Orchestra, with an accompanist, read "The Bat Boy and His Violin."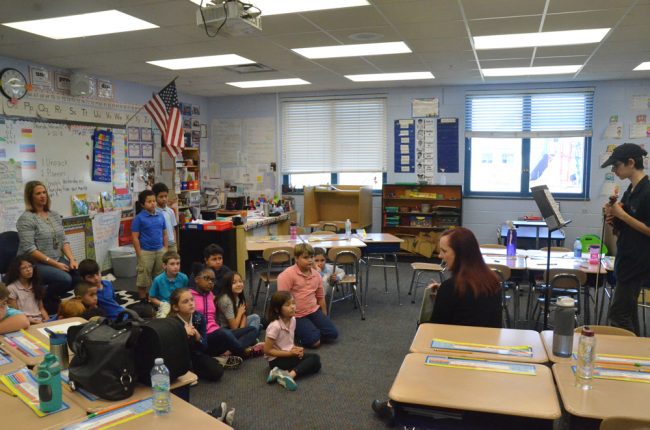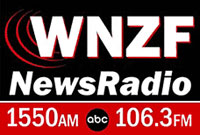 David Lydon to host 'Veterans on Point' radio show: Flagler County Veterans Services officer, David Lydon, will host a WNZF radio talk show called "Veterans on Point." "Lydon is the perfect host for this local radio talk show with his vast knowledge, his network of local veterans organizations, and his position with the county," said David Ayres, general manager of Flagler Broadcasting. "Plus, he is still actively serving in the United States Air Force Reserves." The first program will air at 9:30 a.m. Sunday, March 4. The radio show is designed to give local veterans a voice – and a listen – to many issues and challenges that veterans and their families face, including information about the Veterans Administration and special events. Guests to the program will include local, regional and national entities that focus on Flagler County's veteran community. "This is a first for me," said Lydon, who has been a guest on the Free-for-All Friday WNZF radio program. Lydon holds the rank of major as part-time United States Air Force Reserve squadron commander, 927th Security Forces Squadron, at MacDill Air Force Base. Additionally, he is president of the Military Officers Association of America, a member of the Veterans of Foreign Wars Post 8696, and the American Legion Post 115. The program will air 9:30 to 10 a.m. Sunday mornings on 1550 AM and 106.3 FM. It will also stream live at WNZF.com, as well as on Google Play and Amazon Echo.

In Florida and in State Government:
Note: Some proceedings below can be followed live on the Florida Channel. Most legislative proceedings can be followed through the Senate or House websites.

PAROLE CASES HEARD IN DUVAL: The Florida Commission on Offender Review will take up parole cases during a meeting in Duval County. (Thursday, 9 a.m., Jacksonville Beach City Council room, 11 North Third St., Jacksonville Beach.)
SUPREME COURT RELEASES OPINIONS: The Florida Supreme Court is expected to release its weekly opinions. (Thursday, 11 a.m.)
—-Compiled by the News Service of Florida and FlaglerLive

To • include your event in this section, please fill out this form.
♦
Feb. 21
: The Flagler County Commission holds a special meeting to discuss what has turned into a controversial contract for a software upgrade for the administration's bookkeeping and other back-end operations involving various aspects of county government, including other constitutional officers. The county administration and the clerk of court had disagreements about the way the software would be implemented. The meeting is at 9 a.m. at the
Emergency Operations Center
, 1769 E. Moody Blvd, Bldg. 3 (behind the Government Services Building), Bunnell.
♦
Feb. 21
: The Flagler County Commission holds a special meeting to discuss the fate of the Sheriff's Operations Center, at 1 p.m. at the
Emergency Operations Center
, 1769 E. Moody Blvd, Bldg. 3 (behind the Government Services Building), Bunnell.
♦
Feb. 21
: Belle Terre Elementary hosts its third annual African-American Read-In from 9 to 11 a.m., with dozens of community members turning out to read works by African-American authors to every class in the school, as part of African-American History Month. Last year, 90 people did so. Volunteers are sought: anyone willing to participate should contact LaToya Lockhart at lockhartl@flaglerschools.com or Priscilla Campbell at Campbell@flaglerschools.com by Feb. 12. If you are unable to participate, consider making a monetary donation.
♦
Feb. 21
: The Flagler Tiger Bay Club hosts a free and open-to-the-public school safety panel at 7 p.m. featuring Flagler County Sheriff Rick Staly, Superintendent Jim Tager, Earl Johnson, Executive Director Leadership Development for Flagler County Schools, and Randy Stroud, Director, Domestic and Homeland Security for the Flagler County Sheriff's Office. Space is limited and advance registration is required on The Flagler Tiger Bay website at www.FlaglerTigerBayClub.com. The event will be held at the Palm Coast Community Center, 305 Palm Coast Pkwy. The panel discussion includes risk assessments, mitigation, preventative measures and deterrence, security, response, recovery, and community healing with regards to school safety. The panel will also cover how Flagler County is positioned, what plans and programs Flagler County has in place, what have been some of the results, and what local concerns are.
♦
Feb. 21
: The Wadsworth Elementary School Advisory Council and PTO meet at 6 p.m. in the school's media center.
♦
Feb. 21
:

The Inspired Mic
, Palm Coast's most daring and unpredictable open mic event, is scheduled for its monthly edition at its new venue at the Hidden Treasures Restaurant, 820 Moody Ln, Flagler Beach. Each month some of the most creative, innovative performances a person could ever hope to experience take place at The Inspired Mic. 14 presenters each month pull out slices of talent and genius to entertain the audience. Each presenter gets 7 minutes to present on a very eclectic blend of their genius. Hidden Treasures Restaurant, 820 Moody Ln, Flagler Beach (under the bridge). Doors open at 6 p.m. and presenters begin at 6:30 p.m. Tickets are $12.50 advance, available at theinspiredmicus.com, or $15 at the door. The ticket includes one drink and entry into a drawing with a prize of $25 cash or a $50 gift certificate to The Hidden Treasures.
♦
Feb. 21
: "Stayin' Alive" at the Flagler Auditorium, 7:30 p.m.
♦
Feb. 21
: Science Café at Stetson's Gillespie Museum: Calcite in Florida/Three Florida Geologists, 7-8:30 p.m. Join three of the state's renowned geologists to discuss Florida calcite and the geological processes, which have created our most common and most beautiful mineral. Tom Scott, Emeritus Geologist and Harley Means, the Assistant State Geologist, both of the Florida Geological Survey, will be joined by Sam Upchurch, Department of Geology, University of South Florida, to discuss their digs, finds and decades of research. All events at the Gillespie Museum are free and open to the public unless otherwise noted. Stetson University Gillespie Museum, 234 E. Michigan Ave., DeLand. Contact Director Karen Cole, 386-822-7330.
♦
Feb. 21-24
: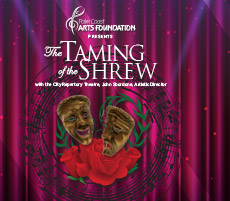 City Repertory Theater's Shakespeare in the Park production of "Taming of the Shrew," under the big top tent at the Palm Coast Arts Foundation, 1500 Central Avenue (Town Center). Last year's performances of Macbeth sold out, so get your tickets early: Opening night reception on Feb. 21 at 6 p.m., $60 for the general public, $50 for Palm Coast Arts Foundation members. Feb. 22 and 23, performances are at 7 p.m., $30 for the general public, $25 for foundation members, $10 for students. Feb. 24 performance at 2 p.m. Call 386/225-4394. Or buy tickets
online here
.
♦
Feb. 21-24
: On Stage: "[title of show]" with Music by Jeff Bowen and Book by Hunter Bell, at Stetson's Second Stage Theatre, 600 North Woodland Boulevard, DeLand. Call 386/822-7266. Jeff and Hunter, two self-confessed nobodies in New York, make a pact: They will write an original musical and submit it to a festival. The only catch? The deadline is in three weeks! No worries though. They'll just write a musical about writing a musical. Frequently hilarious, occasionally heartbreaking, and thoroughly inspiring, [title of show] is a love story celebrating individuality and creativity. All shows 8 pm except for Sunday at 3 p.m.
♦
Feb. 21-May 3
:

Florida Calcite: Rare Specimens of a Common Mineral, at Stetson's Gillespie Museum: This exhibit, from the personal collection of Tom Scott, Ph.D., Emeritus Geologist, Florida Geological Survey, provides a unique opportunity to view uncommon specimens of our state's unofficial mineral, calcite. Scott has collected from quarries, underwater caves and limestone seams during his four decades as a professional geologist. From cave pearls to crystal-filled fossils, these natural formations offer a rare perspective on the state's geologic history. All events at the Gillespie Museum are free and open to the public unless otherwise noted. Stetson University Gillespie Museum 234 E. Michigan Ave., DeLand. Contact Director Karen Cole, 386-822-7330.
♦
Feb. 22
: The Scenic A1A PRIDE Committee meets at 9 a.m. at the Hammock Community Center, 79 Mala Compra Rd. off A1A.
♦
Feb. 22
: The Daytona Beach Symphony Society presents the Academy of St Martin in the Fields, with Jeremy Denk, Conductor and Piano, at the Peabody Auditorium, 600 Auditorium Boulevard, Daytona Beach. Call 386/671-3462 or
book tickets here
. Prices $51 to $82. 7 p.m.
♦
Feb. 22
: Stetson University Symphonic Band, Douglas Phillips, conductor. The Stetson University Symphonic Band has established a committed tradition of performance excellence and shares the mission of Stetson University through transformative concert experiences presenting inspiring, engaging and exciting performances. Please join the Stetson Symphonic Band for a Friday evening of great musical variety. 7:30 p.m. Lee Chapel in Elizabeth Hall, 421 N. Woodland Blvd., DeLand. All concerts are free and open to the public. Call 386/822-8950. Admission: $10 adults, $5 youth and students and free for ages 12 and under. Tickets are available at the door or at www.stetson.edu/music-tickets.
♦
Feb. 22, 23, 24
: "A Bad Year For Tomatoes," at the Daytona Playhouse, 7:30 p.m. Friday and Saturday, 2 p.m. Sunday. The very funny misfortunes of a famous television actress who seeks to "get away from it all" in a small New England town without much luck given her noisy, omnipresent neighbors. A delightful light-hearted comedy. Directed by Larrie Tiffany. Daytona Playhouse, 100 Jessamine Blvd., Daytona Beach. Tickets are $20.
Book here
.
♦
Feb. 23
: Yoga on the Beach from 9 a.m. to 10:15 a.m. at Old SDalt Park, 200 16th Road in the Hammock. Call 904/514-3598. Every Saturday.
♦
Feb. 23
: Flagship/Career and Technical Education Showcase at the Buddy Taylor/Wadsworth Elementary cafeteria starting at 10 a.m.
♦
Feb. 23
: First Aid & CPR/AED 9 a.m.-4 p.m. at Palm Coast Fire Station 25, 1250 Belle Terre Pkwy. This class is a seven-hour course (one hour for lunch) designed to meet OSHA regulations and teach administering CPR to children and adults, using an Automated External Defibrillator (AED), using a mask or barrier device, assisting with bleeding, broken bones. $50/person with pre-registration required by 9 a.m. Feb. 21. Sign up at www.parksandrec.fun/adults. More info: cprcertification@palmcoastgov.com or 386-986-2300.
♦
Feb. 24
: AdventHealth Palm Coast Foundation's 10th Annual Moonlit Gala, a black-tie event to benefit AdventHealth Palm Coast's Freytag Children's Rehabilitation Center for pediatric rehabilitation, as well as diabetes education and other community programs. The day starts with golf at Grand Haven Golf Club, 500 Riverfront Dr., then the gala starting at 5 p.m. at Hammock Beach Resort, 200 Ocean Crest Dr., Palm Coast.
♦
Feb. 24
: Great Pianists at Stetson series: Ignat Solzhenitsyn, piano. Don't miss this special opportunity to hear this world-renowned artist perform live at Stetson! His program includes works by Scriabin, Scarlatti, Debussy and Mozart. Ignat Aleksandrovich Solzhenitsyn is a Russian-American conductor and pianist. He is the conductor laureate of the Chamber Orchestra of Philadelphia and the principal guest conductor of the Moscow Symphony Orchestra. http://ignatsolzhenitsyn.com 7:30 p.m. Lee Chapel in Elizabeth Hall, 421 N. Woodland Blvd., DeLand. All concerts are free and open to the public. Call 386/822-8950.
♦
Feb. 24
: "Southside Johnny and the Ashbury Jukes" at the Flagler Auditorium, 7:30 p.m.
♦
Feb. 25
: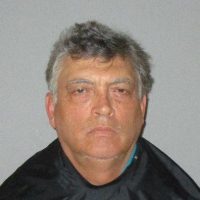 Florence Fruehan, the former Palm Coast physician who surrendered his license following a Department of Health investigation into alleged sexual improprieties with patients, is scheduled for arraignment before Circuit Judge Terence Perkins on two counts of felony battery on persons over 65, mirroring similar claims Fruehan faced during the health department investigation. Fruehan has waived his right to attend all pre-trial conferences. Arraignment is scheduled at 8:30 a.m. in Courtroom 401 at the Flagler County courthouse. See background stories
here
,
here
and
here
. (2018CF001067 and 2018CF001066)
♦
Feb. 25
:

The Flagler County Stamp and Coin Club meets at 4:30 p.m. at the VFW Post 8696 47 N. Old Kings Road. From 4:30 - 6 p.m. the time is used for buying, selling and trading stamps and coins. The club meeting starts at 6 p.m. and ends at 7:30. There is a live auction of stamps and coins at the end of the meeting. The club is open for members, the general public, and all who are interested in stamp and coin collecting and investing. Free stamps and coin evaluations at all our meetings. The club is the only non-profit Stamp and Coin Club in Flagler County. For more information please visit
the club's web site
.
♦
Feb. 26
: A case-management hearing is scheduled at 9 a.m. in Courtroom 401 at the Flagler County courthouse in the civil case of the family of the late Zuheili Rosado--who was gunned down at a Mobil station on State Road 100 in 2013--who is suing the station's owner, claiming that he was aware that Rosado had her life threatened a week before the shooting but did not move her off the night shift, when she worked alone. The civil suit was filed in 2013. (Case 2013CA000632)
♦
Feb. 26
: Stetson University Concert Band Douglas Phillips, conductor. Please join the newly established Stetson University Concert Band for a Tuesday evening concert filled with great band music. 7:30 p.m. Lee Chapel in Elizabeth Hall, 421 N. Woodland Blvd., DeLand. All concerts are free and open to the public. Call 386/822-8950. Admission: $10 adults, $5 youth and students and free for ages 12 and under. Tickets are available at the door or at www.stetson.edu/music-tickets.
♦
Feb. 26
: The Daytona State College Foundation's Wisdom in Senior Education (WISE) program: Advanced Technology College (ATC), 1770 Technology Blvd, Daytona Beach, Multipurpose Room (Rm. 109). My Story: Holocaust Survival. Bea Schemer will tell her story from her birth in Bavaria, Germany and living under the Nazi regime through her family's escape to South America and finally to the U.S. The Foundation created the WISE program to provide continuing education and cultural enrichment activities to senior members of the community. WISE is open to anyone age 50 or older, for $30 for an individual or $50 per couple per year. Find a complete list of spring presenters at DaytonaState.edu/wise. For more information, contact Suzette Cameron (386) 506-4506, or Suzette.Cameron@DaytonaState.edu.
♦
Feb. 27
: The Blue Power 2020 Action Forum, 12:30 p.m. at the Fair Trade Cafe at Palm Coast's City Marketplace, 160 Cypress Point Pkwy. Come and join other progressive Democrats to discuss local, state and national issues, and propose actions to influence elected leaders. The Forum is open and informal and all opinions and ideas are welcomed. This is your opportunity to meet and lend your voice and knowledge to people who share your values. For more information, contact Mike Cocchiola, palmcoastdemocraticclub@gmail.com. The Blue Power forum meets every Wednesday.
♦
Feb. 27
: A meeting of the Compassionate Friends is scheduled at the Vitas Office at 4 North Old Kings Road (across from Kentucky Fried Chicken) in Palm Coast. The meeting begins at 5:30 p.m. The Compassionate Friends, a nonprofit self-help bereavement support organization for families that have experienced the death of a child. The meeting is open to all parents, grandparents, and siblings over age 18 who has suffered the loss of a child of any age. For more information, call John Brady at 610-428-3139. To learn more about The Compassionate Friends, visit their national website at www.compassionatefriends.org.
♦
Feb. 27
: Stetson Jazz Ensemble, Patrick Hennessey, director. You can't beat an evening of great jazz in the charming Athens Theatre. 7:30 p.m. Lee Chapel in Elizabeth Hall, 421 N. Woodland Blvd., DeLand. All concerts are free and open to the public. Call 386/822-8950. Admission: $10 adults, $5 youth and students and free for ages 12 and under. Tickets are available at the door or at www.stetson.edu/music-tickets.
♦
Feb. 28
: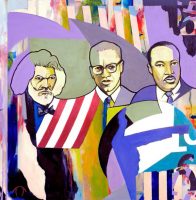 Bethune Cookman University is hosting an opening reception for "Patriot," an art show featuring the paintings of native son Anthony Armstrong at the Mary McLeod Bethune Performing Arts Center / Visual Art Gallery. The show debuts selected paintings from his "Patriot Series." These 40 works, two years in the making, are a symbolic testament to the continuous struggle of African Americans to shape a greater nation. The show has been on display since Jan. 14 and will run through March 31, 2019 with the reception on February 28 from 6 to 8 pm in the Visual Arts Gallery, at the Mary McLeod Bethune Performing Arts Center, 640 Dr. Mary McLeod Bethune Blvd, Daytona Beach. Admission is free. The Visual Arts Gallery at Bethune Cookman University is free and open to the public, Monday through Friday from 10 a.m. to 4 p.m. Funding for this gallery space comes, in part, from the County of Volusia ECHO Grants in Aid Program. For more information on this art exhibit or the gallery, please call (386) 481‐2774.
For events beyond this date, see the fuller Coming Days here.
To • include your event in this section, please email the details, including date, time, a brief description of the event, contact information, and, if you wish, an image, please use this form.

What do the school shootings have in common? Guns, yes. But also, boys. It's always boys pulling the triggers. https://t.co/7D4jmDjxJB

— NYT Opinion (@nytopinion) February 21, 2018
Domestic abusers will be punished more harshly than those who commit assaults in the street under new rules https://t.co/kw7NS5aDD0

— Telegraph News (@TelegraphNews) February 22, 2018
As high schoolers became the center of a debate on gun control, the dynamics of politics are shifting https://t.co/2Nbk3uvZ9n

— Psychology Today (@PsychToday) February 22, 2018
Arizona's earliest residents grew teparies for thousands of years, but in recent history, the beans were at risk of shriveling into obscurity. https://t.co/Y6RQ9znmED

— NPR (@NPR) February 22, 2018
Reading North Korean poems during the South Korean Olympics: https://t.co/hlh6hpy2N7 pic.twitter.com/NLzCeLYR7M

— The New Yorker (@NewYorker) February 22, 2018


Keep Up with Donald Trump's attacks on the press through the ACLU's running tab here.
Keep Up with mass shootings in a running database here.

Palm Coast Construction and Development Progress Reports
Here's a summary of the latest city developments as of Feb. 16, 2018, with a link to the full week in review here.
<![if !IE]><![endif]>

Road and Interstate Construction:

Swinging Bach
Previous Codas: