Tuesday Briefing: C.J. Nelson Trial, School Fitness, Colbert Ln. Development, Bach at Stetson
FlaglerLive | March 20, 2018
Today: Cloudy in the morning then becoming partly cloudy. A 50 percent chance of showers and thunderstorms. Some thunderstorms may be severe. Highs in the lower 80s. Southwest winds 10 to 15 mph. Tonight: Cooler. Mostly clear. Lows in the upper 40s. West winds 10 to 15 mph. Details here.
Today's document from the National Archives and the Astronomy Picture of the Day.
Today's tides: at the beaches, at the Intracoastal Waterway.
Drought Index254
The OED's Word of the Day: nash, v..
The Live Community Calendar
Today's jail bookings.
Today's Briefing: Quick Links


"It is true that abortion procedures commonly used a century ago were highly dangerous for patients. With advances in medicine, though, the procedures in use today pose fewer risks to a woman's life or health than pregnancy or childbirth itself. A 2012 study of abortion in the United States published in the journal Obstetrics & Gynecology, concluded: "Legal induced abortion is markedly safer than childbirth. The risk of death associated with childbirth is approximately 14 times higher than that with abortion." There is a lot packed into that statistic, but we often forget that pregnancy and childbirth pose health risks, which vary for women depending on their age, health status, projected need for a cesarean section, number of previous pregnancies and the spacing between them, and so on. Given these risks, access to legal abortion is, in general, life- and health-preserving for women. Our public debates need to consider the state's interest in protecting women's health and the limits of state power in interfering with the decisions we make about how best to preserve our own health or protect our own lives."
–From Laurie Shrage's "How to Talk About Abortion," in The Times, March 19, 2018.
Previously:

Note: all government meetings noticed below are free and open to the public unless otherwise indicated. Many can be heard or seen live through each agency's website.
The Sheriff's daily incident reports and jail bookings are posted here.
In Court:: Jury selection accomplished Monday, trial begins today at 9 a.m. before Circuit Judge Dennis Craig, in Courtroom 401, in the case of C.J. Nelson, facing a charge of felony child abuse. Nelson is accused of punching a 16-year-old girl at Epic Theater. Nelson's attorney, Josh Davis, tried to get the case dismissed by arguing the Stand Your Ground defense last month, but the motion was denied. Today is jury selection for all the cases.
The Bunnell Planning Board meets at 7 p.m. at City Hall, 201 West Moody Blvd., but it has no new business.
The Flagler County School Board holds a workshop at 1 p.m. in Training Room 3B on the third floor of the Government Services Building, Bunnell, when it will discuss contracts and the bid process. The board meets again at 6 p.m. in board chambers at the GSB, when board members are expected to ratify the new contract with its service employees' union. Board members are also expected to approve the purchase of $140,000 to $192,000 worth of gym equipment, depending on which bidder board members go with. Here's a list of the equipment to be bought, and the prices.

The Palm Coast City Council meets at 9 a.m. The council will hear and consider adopting land use matters along Colbert Lane and other land use issues. Council members are also expected to consider formally adopting charter amendment proposals to place on the November election ballot.
The Flagler Beach Investment Committee meets at 11 a.m. at City Hall.
The Flagler Beach Economic Development Task Force meets at 4 p.m. at City Hall.
[This event has been cancelled due to weather.] Food Truck Tuesday 5-8 p.m. at Central Park in Town Center, 975 Central Ave, Palm Coast. Purchase and enjoy delicious cuisine available from food trucks situated along Park Street next to Central Park. Live entertainment from Luvu. Beer and wine sold by Cork and Pint. More info: www.palmcoast.gov.com/foodtruck or call 386-986-2323.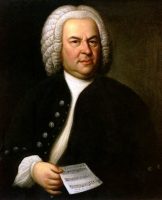 Great Organists at Stetson series, Boyd Jones, organ. Jones is University Organist and Price Professor of Organ at Stetson. On the eve of Johann Sebastian Bach's 333rd birthday (on March 31), Jones presents a program of Bach organ works. In addition, Jones will be joined by Webb Wiggins, Stetson graduate and recently retired Oberlin Professor of Harpsichord, in a work for two harpsichords by Bach's eldest son, Wilhelm Friedemann Bach. 7:30 p.m. Lee Chapel in Elizabeth Hall, 421 N. Woodland Blvd., DeLand. Contact: 386-822-8950. This is a free concert.
GTM & Marineland Lecture, Marineland Dolphin Adventure, 9600 Ocean Shore Blvd., St. Augustine: This program is one of an ongoing lecture series presented on the 3rd Tuesday of the month by the GTM Research Reserve and Marineland Dolphin Adventure. The series is designed to help learn more about your coastal natural world. These events are FREE. However, limited seating is available. Tickets must be purchased online. Please bring your ticket to the Marineland gift shop at 9:45 a.m. on the day of the scheduled presentation to gain entry. Participants without a ticket will not be allowed entry. Tickets for the following month will not go on sale until the conclusion of the current month's event. Please arrive by 9:45 a.m. at the gift shop so that we can escort you to the classroom. If you attend the lecture, you'll also receive free admission to Marineland to enjoy the park afterwards. Registration for the Tuesday, April 17, 2018 lecture begins Tuesday, March 20, 2018 at 2:00 p.m. EDT. Event Website: https://www.gtmnerr.org/event/marineland-lecture-march-2018/ or call 904-823-4500.
Behind the Scenes Tour of Whitney Laboratory, 1 p.m. at Whitney Laboratory, 9505 Ocean Shore Blvd., St. Augustine. What goes on behind the scenes of Whitney Laboratory? How scientists discover the clues to understand evolution? How we're helping restore the local oyster population? What a DNA sequencer looks like? Who the patients of the Sea Turtle Hospital are? These answers and more will be unveiled during this tour of Whitney Laboratory on March 20 from 1-3 p.m. The cost is $20 per person. Ages 12 and up, please. To register, call 904-461-4015 or email angie@whitney.ufl.edu.
Identity Protection 101. A lecture by the executive director of the National Crime Stop Program, which focuses on identity theft, the fastest growing crime in America. With your credit affecting your ability to get insurance, interest rates and even potential employment, it's vital that you understand how to protect yourself from the crime that happens every three seconds. Key topics will include financial, tax and credit-card fraud as well as wireless pick-pocketing and how to get your free credit report. From 2 to 3:30 p.m. at Daytona State College's Advanced Technology College's multi-purpose room, 1770 Technology Blvd., Daytona Beach (located ½-mile north of LPGA Blvd. off Williamson Blvd.) The free event is part of Daytona State College Foundation's Wisdom in Senior Education (WISE) program.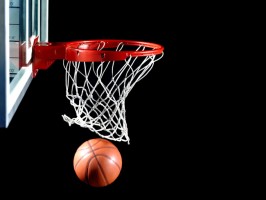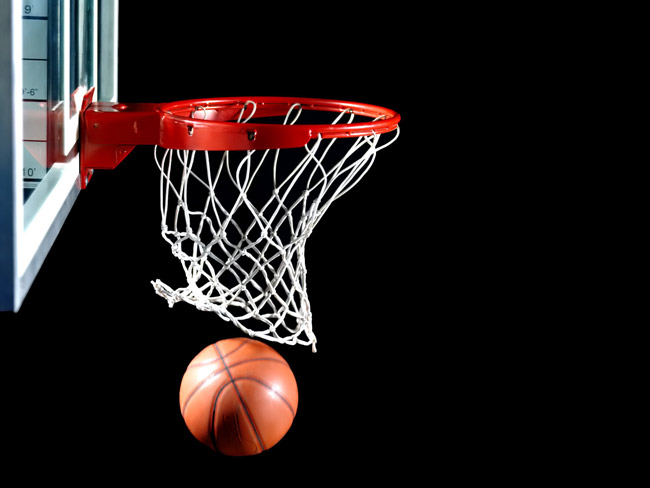 Adult Open Gym Basketball at Indian Trails Middle School, two sessions offered: you have a choice of Tuesdays or Thursdays, through May 3, 7-9:30 p.m., at Indian Trails Middle School, 5505 N. Belle Terre Pkwy., Palm Coast. This is an adult, co-ed, non-competitive recreation program offered by Palm Coast Parks & Recreation. $22 for either session. Register at www.palmcoastgov.com/register. More info: 386-986-2323.
Pop Rock & Doo Wopp Live at the Flagler Auditorium, A concert for the ages bringing together Rock 'n Roll Hall of Fame Inductee Shirley Alston Reeves Original Lead Singer of The Shirelles, at 7:30 p.m. Tickets are $51.95 for adults, $41.95 for students. Call the box office at 386.437.7547.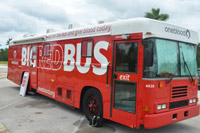 Blood Donations: The Big Red Bus will be at the following locations this week:
Tuesday: Palm Coast Post Office off Pine Cone Drive, noon to 5 p.m.
Tuesday: Banfield Pet Hosp[ital, PetSmart, 5270 State Road 100 (Target shopping center), 1 to 6 p.m.
Wednesday: The Windsor assisted living, 50 Town Court, Palm Coast, 1 to 5 p.m.
Saturday: Chick Fil A, 1000 Palm Coast Parkway, 11 a.m. to 4 p.m.
Sunday: Aldi, 5095 State Road 100, Palm Coast, 11 a.m. to 4 p.m.


Jail Bookings and Last 24 Hours' Incidents in Flagler, Palm Coast, Flagler Beach, Bunnell
Sources: Flagler County Sheriff's Office, Flagler Beach Police Department, Bunnell Police Department. This is Flagler County's only comprehensive, one-stop compilation of all local law enforcement's daily day and night shift commanders' reports.


None.


In Florida and in State Government:
Note: Some proceedings below can be followed live on the Florida Channel. Most legislative proceedings can be followed through the Senate or House websites.

CONSTITUTION REVISION COMMISSION MEETS: The Florida Constitution Revision Commission will meet as it considers proposed constitutional amendments that could go on the November general-election ballot. The 37-member commission meets every 20 years and has the authority to put issues directly on the ballot. (Tuesday, 9 a.m., Senate chamber, the Capitol.)
MARIJUANA TESTING STANDARDS AT ISSUE: The state Office of Medical Marijuana Use will hold a rulemaking workshop to discuss testing-lab certification and testing standards. (Tuesday, 1 p.m., Icon Hotel, 4700 Salisbury Road, Jacksonville.)
—-Compiled by the News Service of Florida and FlaglerLive


To • include your event in this section, please fill out this form.
♦
Dec. 17
: A week-long trial is scheduled before Circuit Judge Terence Perkins in the case of Michael Bowling, the 47-year-old Palm Coast man facing charges of molestation of 15-year-old girl during a sleep-over at her Bowling's daughter's house. Bowling also faces rape charges involving a girl in his charge, starting when she was 8 and going on for several years. That trial would take place next year. Jury selection begins Monday at 9 a.m. in Courtroom 401 at the Flagler County courthouse. See the
background story here
.
♦
Dec. 17
: The Flagler County Commission meets in workshop at 1 p.m. to talk about adding drones to its arsenal, for public safety and other uses, as well as to talk about wildfire mitigation. See the background material
here
. The commission meets again at 5 p.m., when commissioners are expected to approve a partnership resolution with One Ocean One Health, an initiative of marineland Dolphin Adventure.
♦
Dec. 17
: Bunnell Elementary PTO meeting, 5 p.m. in the school cafeteria.
♦ : The Flagler Palm Coast High School Advisory Council meets at 6 p.m. at the school.
♦
Dec. 18
: The Flagler County NAACP holds a press conference for Flagler Palm Coast High School Teacher Kimberley Lee who was the victim of an alleged assault and possible hate crime by two teenage students. The press conference takes place in front of the Flagler County Courthouse, 1769 E Moody Blvd, Building #1, Bunnell, at 12:05 pm.
♦
Dec. 18
: The Emergency Management staff is holding its multi-jurisdictional quarterly Local Mitigation Strategy public meeting to discuss grant funding, ongoing project progress and updates to Community Rating System program implementation efforts. Anybody interested in attending the meeting or wishing to learn more about
mitigation is encouraged to attend or contact the county's mitigation planner. Flagler County EOC - Training Room A
1769 E Moody Blvd, Bldg 3, Bunnell, 1 p.m.
♦
Dec. 18
: The Flagler County School Board meets in workshop at 1 p.m. in Training Room 3B on the third floor of the Government Services Building, Bunnell, and again at 6 p.m. for a regular meeting, in board chambers at the GSB. At the workshop, board members will hear an update on construction of bathrooms at the Auditorium, and discuss advertising policy changes. At the regular meeting, the board will spotlight its Teachers of the Year, Employees of the Year, Principal of the Year and Assistant Principal of the Year.
♦
Dec. 18
: The Palm Coast City Council meets at 9 a.m. at City Hall in Town Center.
♦
Dec. 18
: Flagler Beach's Beach Management Plan Ad-Hoc Committee meets at 5 p.m. at City Hall, 105 South 2nd Street.
♦
Dec. 18
: Matanzas High School Winter Concert, Pirate Theater at 5 p.m.
♦
Dec. 19
: The Flagler County Technical Review Committee meets at 9 a.m. in the First Floor Conference Room of the Government Services Building, Bunnell.
♦
Dec. 19
: The Tourist Development Council's 10 a.m. is cancelled.
♦
Dec. 19
: The Flagler County Contractor Review Board meets at 5 p.m. in board chambers at the Government Services Building, Bunnell.
♦
Dec. 19
: The Palm Coast Planning Board meets at 3 p.m. at City Hall in Town Center.
♦
Dec. 19
: The Flagler Beach Economic Development Task Force meets at 4 p.m. at City Hall, 105 S 2nd St.
♦
Dec. 20
: The Bunnell City Commission meets at 9 a.m. at City Hall, 201 West Moody Boulevard, City Commission Chambers - Building 3.
♦
Dec. 20
: Flagler Palm Coast High School holds its International Baccalaureate diploma ceremony for the Class of 2018 at 6 p.m. in the school's Bistro.
♦
Dec. 20
:

The Inspired Mic
, Palm Coast's most daring and unpredictable open mic event, is scheduled for its monthly edition at its new venue at the Hidden Treasures Restaurant, 820 Moody Ln, Flagler Beach. Each month some of the most creative, innovative performances a person could ever hope to experience take place at The Inspired Mic. 14 presenters each month pull out slices of talent and genius to entertain the audience. Each presenter gets 7 minutes to present on a very eclectic blend of their genius. Hidden Treasures Restaurant, 820 Moody Ln, Flagler Beach (under the bridge). Doors open at 6 p.m. and presenters begin at 6:30 p.m. Tickets are $12.50 advance, available at theinspiredmicus.com, or $15 at the door. The ticket includes one drink and entry into a drawing with a prize of $25 cash or a $50 gift certificate to The Hidden Treasures.
♦
Dec. 21
: Teacher workday in Flagler County schools, winter break begins for students. School resumes on Monday, Jan. 7.
♦
Dec. 21
: Christmas Party with Santa at the Palm Coast Community Center, 11 a.m. to 12:30 p.m., 305 Palm Coast Parkway NE. A new holiday party for residents will begin this season for guests to share a favorite cookie recipe and a fun visit with friends. Refreshments will be served and fees are $5/person.
♦
Dec. 21
: Winter Solstice Sunrise Celebration at Washington Oaks Gardens State Park, 6400 North Oceanshore Blvd., Beachside, 7 a.m.
♦
Dec. 22
: 5K run/walk and block party with local businesses in Flagler Beach, and entertainment from South 2nd Avenue to Daytona Avenue and 5K route. 4 to 9 p.m.
♦
Dec. 22
: Free Cup of Tea and Social Saturday: Stop by A Scent to Remember to enjoy a free cup of loose leaf tea by Flagler Tea Company, 11 a.m. to 5 p.m. A different tea is featured each week. If you want to try something different, you can ask for a cup to brew the tea of your liking. 208B. S. Central Ave., Flagler Beach. 386-631-3692, oils@ascenttoremember.net
♦
Dec. 26
: A meeting of the Compassionate Friends is scheduled at the Vitas Office at 4 North Old Kings Road (across from Kentucky Fried Chicken) in Palm Coast. The meeting begins at 5:30 p.m. The Compassionate Friends, a nonprofit self-help bereavement support organization for families that have experienced the death of a child. The meeting is open to all parents, grandparents, and siblings over age 18 who has suffered the loss of a child of any age. For more information, call John Brady at 610-428-3139. To learn more about The Compassionate Friends, visit their national website at www.compassionatefriends.org.
♦
Dec. 29
: A celebration of the life of the late artist Richard Schreiner, who died in 2012, and his wife Arlene, who died this year, is scheduled from 4 to 7 p.m. at Salvo Art Project, 802 E Moody Blvd, Bunnell, with paintings never-before seen, Schriner's sketchbooks, his dissertation and other artifacts, food, music and stories. All invited.
♦
Dec. 29
: The African American Cultural Society is hosting Kwanzaa 2018 from 2 to 6 p.m., at The Cultural Center, 4422 N. US Highway 1, (386) 447-7030. This annual free public festivity of vendors, food and entertainment is partly supported by a cultural arts grant from the City of Palm Coast. Kwanzaa is a celebration of the Nguso Saba, the seven principles for enhancement of family, community and culture. Contact Brenda Andrews for details.
For events beyond this date, see the fuller Coming Days here.
To • include your event in this section, please email the details, including date, time, a brief description of the event, contact information, and, if you wish, an image, please use this form.






Keep Up with Donald Trump's attacks on the press through the ACLU's running tab here.
Keep Up with mass shootings in a running database here.


Palm Coast Construction and Development Progress Reports
Here's a summary of the latest city developments as of March 9, 2018, with a link to the full week in review here.
<![if !IE]><![endif]>


Road and Interstate Construction:


Bach revisited – John Eliot Gardiner in Saxony and Thuringia
As March is Johann Sebastian Bach Month, or ought to be (he was born the first day of spring in 1685), we're celebrating the great German composer all months with videos about him, his music and his life.
Previous Codas: