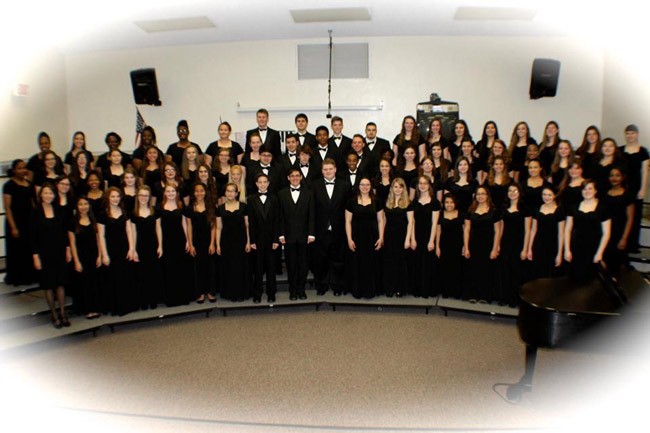 Today: Mostly cloudy with a 50 percent chance of showers. Highs in the upper 70s. Southeast winds 5 mph shifting to the northeast in the afternoon. Tonight: Mostly cloudy with a 50 percent chance of showers. Lows in the lower 60s. Northeast winds 10 to 15 mph. Details here.
Today's fire danger is moderate. Flagler County's Drought Index is at 216.
Today's tides: at the beaches, at the Intracoastal Waterway.
Today's document from the National Archives.
The OED's Word of the Day: nagual, n..
The Live Community Calendar
Today's jail bookings.
Today's Briefing: Quick Links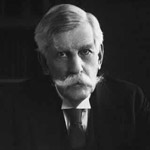 "Every idea is an incitement. It offers itself for belief, and, if believed, it is acted on unless some other belief outweighs it or some failure of energy stifles the movement at its birth. The only difference between the expression of an opinion and an incitement in the narrower sense is the speaker's enthusiasm for the result. Eloquence may set fire to reason. But whatever may be thought of the redundant discourse before us, it had no chance of starting a present conflagration. If, in the long run, the beliefs expressed in proletarian dictatorship are destined to be accepted by the dominant forces of the community, the only meaning of free speech is that they should be given their chance and have their way."
–Oliver Wendell Holmes, dissenting in Gitlow v. People, 1925.
In Flagler and Palm Coast:
Note: all government meetings noticed below are free and open to the public unless otherwise indicated. Many can be heard or seen live through each agency's website.
In Court: Docket sounding–the last step before trial–was scheduled today in the case of Anna Pehota, the 76-year-old Hammock woman accused of second degree murder in the shooting death last fall of her husband. Her attorney, Ray Warren, however, has filed a motion to delay the trial so he can have time to determine whether psychological issues, including dementia or incapacity, played a role in Pehota's memory of the events, if not in the events themselves. Circuit Judge Matthew Foxman is expected to hear that motion at docket sounding today at 1:30 p.m. in Courtroom 401. For background, see below.
Flagler Beach Citizens Academy 2016 Graduation Ceremony, at Flagler Beach City Hall, 5 p.m., Commission chambers. Presentation of Certificates of Completion, cake and coffee to follow.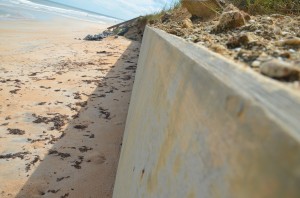 The Flagler Beach City Commission meets at 5:30 p.m. It will hear a presentation from County Administrator Craig Coffey on the planned joint county project with the U.S. Army Corps of Engineer to "renourish" a stretch of some 2.6 miles of beach, starting at the pier and going south, to protect the shoreline from further erosion. The project is costly and potentially controversial, stretching several decades into the future. Before making a decision on going ahead with the design phase of the project, which would cost a $900,000. Federal money is not likely. The county is proposing to go ahead with the design anyway, and cobble together county and state dollars. But the county commission did not want to commit to the plan before hearing from Flagler Beach's commission and mayor. See background here.
Live Bombing at Pinecastle Range Complex in Ocala: Navy training schedules indicate live and inert bombing will take place at the Pinecastle Range Complex in the Ocala National Forest today from 2 to 4 p.m. The telephone number for noise complaints is 1-800-874-5059, Fleet Air Control and Surveillance Facility, Jacksonville. For additional information, call (904) 542-2415/5588. For more details about the bombing, go here.
The Flagler Palm Coast High School Chorus holds its spring concert at 7 p.m. at the Flagler Auditorium. Tickets are $6.
Survey Request: The River to Sea Transportation Planning Organization (TPO), which includes Palm Coast, is seeking input from residents of Palm Coast as it plans transportation improvements for the Metropolitan Planning Area (MPA) that includes Volusia County and portions of Flagler County. The TPO has launched a "Tell the TPO" campaign to survey people who live or work in Volusia and/or Flagler counties, as well as visitors. The 11-question survey can be accessed here. All responses received by May 31, 2016, will be placed in a drawing for a chance to win a free iPad Mini.
Moody Boat Launch to close April 6 through May 20 for improvements. Click for details.

Updated jail bookings and day and night shift incident summary reports are available here.
For 2nd Time in 2 Months, County's Emergency Communications Falter, and Agencies Chafe: For the second time in two months, Flagler County's emergency communications system had a problem on Monday evening, though whether it was a serious problem or a glitch in one tower depends on who's interpreting the issue.
Survey Puts Homeless Total in Flagler-
Palm Coast at 104, But Undercount Likely: The 2016 census of the homeless in Flagler County totaled 104 people in the annual so-called point-in-time count. Conducted in January and announced at a Public Safety Coordinating Council meeting this morning, the tally is a dramatic decline from last year's 188. But the counting method is also highly questionable:  required by the federal Department of Housing and Urban Development, it entails actual volunteers counting actual homeless individuals that they spot in a three-day survey. Numerous individuals inevitably go uncounted.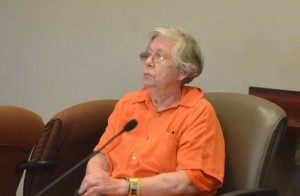 Anna Pehota's Defense Takes Fresh Turn Down Memory Lapse in Husband's Killing: Just as Anna Pehota has been her own worst enemy in her legal defense for the shooting to death of her husband in the Hammock last October—she confessed to the killing and sought to plead guilty before stepping back from the admission—she could now be her own best witness, if not her only hope, to avoid a second-degree murder conviction and what would amount to a life prison term for the 76-year-old woman.
Costlier and Behind Schedule, Holland Park Renovation Swings For Another $50,000: Holland Park closed 16 months ago—in January 2015—for what was projected to be an 18-month, $4.28 million renovation of the 26.8-acre park ($4.7 million when a 10 percent contingency is included). The council in December 2014 had approved the contract with Contractor Tumbleson White Construction Inc. of Gainesville, and the engineering firm of Arcadis US Inc. The contract was to extend 420 days to "substantial completion," or about 14 months, and 30 additional days "from substantial to final completion."
In St. Augustine, foul play suspected in disappearance of Rev. Rene Robert, senior priest of the Diocese of St. Augustine: "At a Wednesday afternoon news conference," the Record reports, "St. Johns County Sheriff's Office spokesman Cmdr. Chuck Mulligan said Robert's car, a blue Toyota Corolla, was in a two-county pursuit Tuesday evening that began in St. Johns County. Authorities lost the car in heavy traffic in Jacksonville, he said. Mulligan said investigators believe the driver of the car was 28-year-old Steven James Murray. Detectives have obtained an arrest warrant for Murray on a charge of aggravated fleeing and attempting to elude and would like to speak with him regarding Robert's disappearance as well."

In Florida and in State Government:
Note: Most proceedings below can be followed live on the Florida Channel.

The Florida Fish and Wildlife Conservation Commission will continue two days of meetings in Palm Beach County. (8:30 a.m., Wyndham Grand Jupiter at Harbourside Place, 122 Soundings Ave., Jupiter.)
The Florida Supreme Court is expected to release its weekly opinions. (Thursday, 11 a.m.)
–Compiled by the News Service of Florida and FlaglerLive

In Coming Days in Palm Coast and Flagler:
Click on the links for more details:
♦ April 15: The Florida Ethics Commission will take up an administrative law judge's recommendation in the ethics case against Flagler County Sheriff Jim Manfre. 9 a.m.
♦ April 15: Grace Community Food Pantry is tendering a monetary donation to the school district's Step Up program, devoted to adults with disabilities. The program's budget was severely cut this year, until lobbying from local officials convinced the Legislature to resture funding at its previous level as of July 1. Grace Community Food Pantry meanwhile raised money for the program through its first "Walk for Food" event in January. The presentation will take place at the Step Up program's portable buildings behind 1 Corporate Drive in Palm Coast at noon.
♦ April 16: Flagler Beach will hold a victims' rights memorial at sunrise. The memorial ceremony honors victims and their advocates. It will be held at the end of the iconic pier. Please contact Victim Advocate Donna Kearney with any questions about the memorial at 517-2020.
♦ April 16: Opening of a new show at Slavo Art Project, featuring new worls by Terri Reddington, Sara Caldwell, Andy Sovia and Jan Geyer, starting at 6 p.m. with live music by Carolina Drive. There is a $10 cover charge. Salvo is at 313 Old Brick Road in Bunnell. Visit the website.
♦ April 19: Palm Coast Fire Department offers free Car Seat Check : From 9:30 to 11:30 a.m. and 1 to 3 p.m. Tuesday, April 19, at Fire Station 25, 1250 Belle Terre Parkway, Palm Coast. The checks will be done in the Fire Department's drive-through bays to assure everyone is out of the sun. Firefighters from the Palm Coast Fire Department who have been trained as car seat technicians will check to make sure car seats are installed properly and will also show parents/guardians how to properly install their car seat according to manufacturer and vehicle specifications. Additional information on keeping children safe will also be provided. People who attend the event are asked to bring their car seat manual and the vehicles owner's manual with them, if possible. For more information, call the Palm Coast Fire Department at 386-986-2300.
♦ April 20: Flagler Department of Juvenile Justice Council meeting, 9 a.m. at the Government Service Building room 3.
♦ April 25: It's the next edition of "Doughnuts with Doughney," that is, coffey and doughnuts with Flagler Beach Police Captain Matthew Doughney, from 8:00 a.m. to 10:00 a.m. at the Flagler Beach 7-ELEVEN convenience store, 408 South Oceanshore Boulevard. Questions, please contact Captain Doughney at (386) 517-2024.
♦ April 26: Sentencing of Waldemar Rivera at 1:30 p.m. in Courtroom 401, Flagler County Courthouse, before Judge Matthew Foxman. Rivera was found guilty on March 23 after a two-day trial of raping his then-13-year-old step-daughter two years ago. He faces up to 30 years in prison. He had declined a plea that would have netted him 10 years, and declined a judge's advice, after the first day of trial, to consider taking a plea.
♦ April 26: ElderSource is holding a public hearing at 10 a.m. at the Flagler County Public Library. The goal is to provide a listening session for anyone interested to share opinions about aging needs that impact you personally as well as your neighbors. Elder Source is a private, not for profit agency designated by the state as the Area Agency on Aging and Aging & Disability Resource Center for Northeast Florida. See the event flier here.
♦ April 30: Prescription Drug Take Back Day: The front lobby of the Flagler Beach Police Department will be open from 10 a.m. to 2 p.m. at 204 South Flagler Avenue, one block south of SR100 on the east side of the Moody/SR100 Bridge. This one day event will provide residents and visitors with a no cost, anonymous collection of unwanted or expired medicines.
♦ April 30: Fort Matanzas National Monument hosts a special free day event from 11 a.m. to 3 p.m. Reenactors dressed as Spanish colonial women will describe the life of a typical woman in Saint Augustine during the Spanish colonial era. Reenactors will also be demonstrating how foods from three different cultures combined and created some of the best dishes available in 1740's colonial Spanish Florida. Produce from three very different cultures – Native American, African, and Spanish – will be on display, with conversations about how each of these influenced the Spanish kitchen. The authenticity of the reenactment will be limited of course: there will be no reenacted massacres, exterminations or enslavement of Native Americans, nor will the Catholic Church's role in the obliteration of native cultures be part of the celebration. Children welcome. For additional information, call 904-41-0116 or visit www.nps.gov/foma.
♦ May 5: The Palm Coast utility and public works union meets with Palm Coast's management team in another bargaining session over a contract. The meeting is scheduled for 4 p.m. in the community wing at City Hall. It is open to the public.

Why Was a 7-Month-Old Baby Put on the U.S. Government's Terrorist Watchlist? https://t.co/Lm5SrFSfyK

— AlterNet (@AlterNet) April 13, 2016
Dozens of killings by police in the US are being ruled justified without the public being notified https://t.co/amUdcXlOVy

— ProPublica (@ProPublica) April 13, 2016
Chart: How Americans feel about the country's past & future, by demographic group https://t.co/wy7do3zTC6 pic.twitter.com/zoDvsPW111

— Pew Research Center (@pewresearch) April 13, 2016
In a new study, popular fungicides triggered changes in the brain cells of mice that mimicked diseases like Autism. https://t.co/Ov3Cb3kyw9

— Mother Jones (@MotherJones) April 13, 2016
Barcelona crashes out of Champions League after being stunned by Atletico Madrid https://t.co/n27z8jPkNa pic.twitter.com/hLIFw8I1eG

— CNN (@CNN) April 13, 2016
Progressive corporate culture is a sham. Here's the real solution to it: https://t.co/t32YMB6fEq pic.twitter.com/4VcpyAEryC

— National Review (@NRO) April 13, 2016
A probably carcinogenic chemical might be hitching a ride on that fast food you're eating: https://t.co/sQXc9mBxds pic.twitter.com/qTsZtL33a0

— New York Magazine (@NYMag) April 13, 2016

Fact-Checking the Knaves:

Palm Coast Construction and Development Progress Reports
The following is an update of ongoing permitting, construction and development projects in Palm Coast, through March 30:
Click to access developments-april-2015.pdf

Road and Interstate Construction:
Moody Boat Launch to close April 6 through May 20 for improvements: Flagler County's Moody Boat Launch will be closed April 6 through May 20 for improvements. "The scheduled upgrade will enhance the launch's usability in a number of ways," said Heidi Petito, Director of General Services. "The new system provides for ADA (Americans with Disabilities Act) compliance, minimizes docking difficulties caused by fluctuating tides, and new lighting will promote boater safety and security." The closure includes the Moody Boat Launch– located at 825 Moody Lane in Flagler Beach– the parking area, restroom, and dockage on the Matanzas River. It does not affect Betty Steflik Preserve and boardwalk. The scope of work includes dredging 1,650 yards of silt from the launch basin, thus improving navigability. The adjacent wooden docks will be replaced with an aluminum floating dock and gangway system. Additionally, the existing restroom will be replaced with an ADA compliant facility. Moody Boat Launch provides public access to the Intracoastal on the east shore, just south of SR100. The closest alternative boat launches are located at Herschel King Park on the west side of the river at 1000 Grady Prather Jr. Cove, Palm Coast, and Bing's Landing on the east shore at 5862 N. Oceanshore Blvd. in Palm Coast.
Forest Grove Drive connection to Palm Harbor Parkway to be closed starting Dec. 18: Effective Friday, Dec. 18, the City of Palm Coast will be closing the Forest Grove Drive connection to Palm Harbor Parkway. This road closure is required as part of construction operations for the Palm Harbor Parkway extension, which is currently under construction. Palm Harbor is being realigned and extended to connect directly with Matanzas Woods Parkway where it intersects with Old Kings Road. Message boards will be placed to advise motorists and other travelers of the upcoming change, and a public meeting has already been held for residents living in that area. Both the Palm Harbor extension and a separate extension of Old Kings Road are being built in preparation for the new Interstate 95 interchange to open next June at Matanzas Woods Parkway. As part of the projects, traffic patterns around Matanzas High School will be changing. One goal is to turn Forest Grove Drive back into a residential street as it was originally intended to be. The upcoming road closure of the Forest Grove Drive connection to Palm Harbor Parkway is part of that project. Forest Grove will be turned into a cul de sac on that end. Once the separate Old Kings Road extension is completed, in June 2016, the Forest Grove Drive access to the high school will be closed because it will no longer be needed. Instead, motorists and other travelers will get to Matanzas High School via the new signalized intersection at Matanzas Woods, Palm Harbor and Old Kings. For more information, please contact Palm Coast Communications Manager Cindi Lane at 386-986-3708 or [email protected].

Jan Dismas Zelenka (1679-1745): Missa Votiva in E minor, Václav Luks, cond.
Previous Codas: