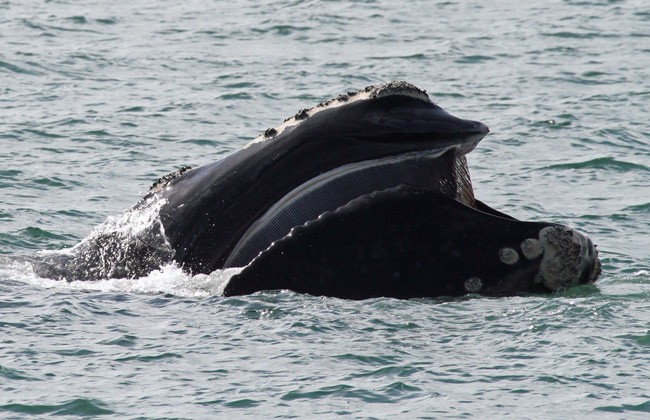 Weekend: Highs in the 80s Friday, cooler Saturday and Sunday (in the 70s), but pleasant and clear. Nights: lows in the 50s Friday, 40s Saturday, upper 50s Sunday. Details here.
Today's fire danger is moderate. Flagler County's Drought Index is at 166.
Today's tides: at the beaches, at the Intracoastal Waterway.
Today's document from the National Archives.
The OED's Word of the Day: Wordsworthy, adj..
The Live Community Calendar
Today's jail bookings.
Today's Briefing: Quick Links


Note: all government meetings noticed below are free and open to the public unless otherwise indicated. Many can be heard or seen live through each agency's website.
Friday: Free for All Friday on WNZF, 9 a.m., David Ayers's guests include Palm Coast Mayor Jon Netts, Rep. Paul Renner and Bunnell City Manager Dan Davis, with a commentary by FlaglerLive Editor Pierre Tristam on the myth of gateway drugs.
Friday: Flagler County Commissioners are attending the Florida Association of Counties' Advanced County Commissioner Education Program at the Hilton University of Florida Conference Center in Gainesville, 1714 SW 34th Street.
Friday, Saturday: Relay For Life Flagler, Palm Coast, from 6 p.m. Friday to 7 a.m. Saturday in Palm Coast's Central Park. Fight Cancer! Join friends and loved ones in the fight against cancer in Town Center Palm Coast. This family fun event celebrates life, while honoring loved ones who lost their battle to cancer. Take part in live local bands, food refreshments, pie eating contests, games, bounce house and more. Walk the Relay track; discover Relay fundraisers and goods for sale, plus homemade crafts. Cancer survivors receive a complimentary dinner. Enjoy a wonderful rebirth, butterfly release and touching candlelight Luminaria Ceremony. Relay For Life participants and donors remember loved ones lost to cancer and honor those battling the disease by dedicating Luminaria Bags. Luminaria Bags glow in the dark, transforming Central Park in Town Center into a meaningful exhibit that takes your breath away, leaving you speechless. Visit the website. Or contact Judy Mazzella by email or call 386/931-2291.
Friday: "Broadway: The Big Band Years" at the Flagler Auditorium. The Great White Way was a magnificent platform for a staggering number of hit songs during the Big Band Era. Popularized by stars of radio and television, these standards included: "The Lady is a Tramp," "My Funny Valentine," "Luck Be a Lady," "I Got Rhythm," and "I Get a Kick Out of You," and became part of the Great American Songbook. Join Musical Director and Conductor Keith Levenson and The Curtain Up Orchestra as they celebrate Broadway's best. 7:30 p.m.. Tickets are $45 for adults, $38 for youth. Call 386-437-7547 or 866-352-4537 for tickets.
Saturday: Meet Florida Authors with breakfast, panel discussions and author signings. The cost is $25. Hilton Garden Inn, 55 Town Center Boulevard, Palm Coast. All net proceeds will be contributed to the Scholarship Fund for Flagler County young women.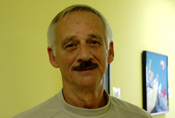 Saturday: North Atlantic Right Whales Talk: Author and publisher Frank Gromling will present a 45-minute program about one of the world's most endangered large mammals, the North Atlantic right whale. Frank has been a volunteer with the Marineland Right Whale Project since its inception in 2000, and has monitored and photographed these 50-ton animals as they visit the coastal waters off Flagler Beach each winter. Program is free with park admission. Registration is required at Eventbrite.com. Noon to 1 p.m. Contact Celena at 386-517-2086 for more information.
April 6-10: Flagler County Fair: at the county fairgrounds, 150 Sawgrass Road, Bunnell. lots of rides, games, food, fun, shows, 4H and FFA exhibits, livestock shows and auction. Enter to win in the Home and Family Division (canning, baking, sewing, quilting) Art Division and Shoe Box Floats, and the Rock 'n RibFest the last three days of the fair.
Rock'n RibFest at the Flagler County Fair, Thursday through Sunday: The annual event, sponsored by Flagler Broadcasting (owner of WNZF and Beach 92), presents a weekend of music, food and fun. County Fairgrounds, 150 Sawgrass Road, Bunnell.
Bombing Runs at Pinecastle Range in Ocala this Week: Navy training schedules indicate live and inert bombing will take place at the Pinecastle Range Complex in the Ocala National Forest every day from April 4 through April 10, as follows:
Friday, April 8: noon to midnight.
Saturday, April 9: noon to midnight.
Sunday, April 10: noon to midnight.
The telephone number for noise complaints is 1-800-874-5059, Fleet Air Control and Surveillance Facility, Jacksonville. For additional information, call (904) 542-2415/5588. For more details about the bombing, go here.
Survey Request: The River to Sea Transportation Planning Organization (TPO), which includes Palm Coast, is seeking input from residents of Palm Coast as it plans transportation improvements for the Metropolitan Planning Area (MPA) that includes Volusia County and portions of Flagler County. The TPO has launched a "Tell the TPO" campaign to survey people who live or work in Volusia and/or Flagler counties, as well as visitors. The 11-question survey can be accessed here. All responses received by May 31, 2016, will be placed in a drawing for a chance to win a free iPad Mini.
Moody Boat Launch to close April 6 through May 20 for improvements. Click for details.


Updated jail bookings and day and night shift incident summary reports are available here.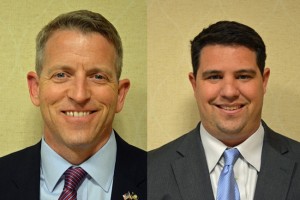 Rookies Hutson and Renner Sum Up Legislative Session as Veterans of Policy and Reforms: The two legislators, whose districts include all of Flagler County, marked their one-year anniversary in an appearance this morning at a Flagler County Chamber of Commerce breakfast—dubbed Common Ground—attended by a representatives from all local governments except Bunnell, along with dozens of business people. They summed up their achievements while keeping any talk of opposition–or even of Gov. Scott, whose role and initiatives were marginalized in this session–silent. But you'd never know it was their first year in their respective chambers. They did not sound like rookies, but rather like seasoned senior legislators who happen to just be getting started.
Florida Hospital Flagler CEO Ken Mattison Leaving For Volusia; Ron Jimenez, a Physician, Takes Over: Just three years into his tenure locally, Florida Hospital Flagler CEO Ken Mattison said this morning that he was leaving for a new post in Volusia County at the end of the month. His replacement is Ron Jimenez, a physician and the chief medical officer at Florida Hospital Memorial in Daytona Beach since 2009. Jimenez, who will oversee the largest private employer in Flagler County, with over 1,000 employees. It will be his first posting as a hospital chief executive.
Same Accusations, Different Day: Palm Coast Man and Woman Jailed Again on Violent Assaults: Shane Hefner and Shannon Cronin both live in Palm Coast's P-Section, but are otherwise unrelated except through the frequency and similarity of their offenses: they have four battery or aggravated battery charges between them in the last three years, three of those charges resulting from confrontations in the last three weeks, landing them again in jail—this time without bond for Cronin.
Career Fair helps Flagler Palm Coast students plan for the future: "Representatives of 39 local businesses and institutions of higher learning occupied tables in one of the school's gymnasiums to meet with the students, who visited the fair in waves, according to whatever period they normally had English class," the News-Journal reeports. (Story paywall-protected).
Flagler County Fair 2016: Rock n' Rib Fest and Nova Rex's Metallic High Hair Among Peaks: The fair runs through Sunday April 10 at the Flagler County Fairgrounds at 150 Sawgrass Road in Bunnell. On Friday, Rock n' Rib Fest will feature the country band Restless Heart, known for such No. 1 hits as "That Rock Won't Roll," "The Bluest Eyes in Texas" and "A Tender Lie." Nova Rex plus Foreigner and Stevie Ray Vaughan tribute bands will perform on Saturday.


In Florida and in State Government:
Note: Most proceedings below can be followed live on the Florida Channel.

Friday: Nobel Peace Prize recipient Rigoberta Menchu Tum will speak at Florida State University. Menchu, who is from Guatemala, has worked for the rights of Mayan people. (6 p.m., Augustus B. Turnbull III Florida State Conference Center, 555 West Pensacola St., Tallahassee.)
–Compiled by the News Service of Florida and FlaglerLive


In Coming Days in Palm Coast and Flagler:
Click on the links for more details:

♦ April 12: The Flagler County Branch of the American Association of University Women will be observing Equal Pay Day, at 5 p.m. with an Unhappy Hour at Farley's Irish Pub, 101 Palm Harbor Parkway (European Village). Equal Pay Day symbolizes the time in 2016 when the wages paid to American women catch up to the wages paid to men from the previous year. Join AAUW members wearing red and hoping for passage of the Paycheck Fairness Act this year. For information call 386/439-5003.
♦ April 12: Anjali Anabel Tomerlin, a third grader at Imagine School at Town Center in Palm Coast who's written and illustrated her first book, will hold a book-signing at the Flagler Beach Public library from 4 to 6 p.m.
♦ April 13: Public Safety Coordinating Council meeting at 8:45 a.m., Emergency Operations Center, Bunnell.
♦ April 13: Community Alliance-Department of Children and Families meeting, 2:30 p.m., Government Services Building, Bunnell.
♦ April 14: Flagler Beach Citizens Academy 2016 Graduation Ceremony, at Flagler Beach City Hall, 5 p.m., Commission chambers. Presentation of Certificates of Completion, cake and coffee to follow.
♦ April 15: The Florida Ethics Commission will take up an administrative law judge's recommendation in the ethics case against Flagler County Sheriff Jim Manfre. 9 a.m.
♦ April 16: Flagler Beach will hold a victims' rights memorial at sunrise. The memorial ceremony honors victims and their advocates. It will be held at the end of the iconic pier. Please contact Victim Advocate Donna Kearney with any questions about the memorial at 517-2020.
♦ April 19: Palm Coast Fire Department offers free Car Seat Check : From 9:30 to 11:30 a.m. and 1 to 3 p.m. Tuesday, April 19, at Fire Station 25, 1250 Belle Terre Parkway, Palm Coast. The checks will be done in the Fire Department's drive-through bays to assure everyone is out of the sun. Firefighters from the Palm Coast Fire Department who have been trained as car seat technicians will check to make sure car seats are installed properly and will also show parents/guardians how to properly install their car seat according to manufacturer and vehicle specifications. Additional information on keeping children safe will also be provided. People who attend the event are asked to bring their car seat manual and the vehicles owner's manual with them, if possible. For more information, call the Palm Coast Fire Department at 386-986-2300.
♦ April 25: It's the next edition of "Doughnuts with Doughney," that is, coffey and doughnuts with Flagler Beach Police Captain Matthew Doughney, from 8:00 a.m. to 10:00 a.m. at the Flagler Beach 7-ELEVEN convenience store, 408 South Oceanshore Boulevard. Questions, please contact Captain Doughney at (386) 517-2024.
♦ April 26: Sentencing of Waldemar Rivera at 1:30 p.m. in Courtroom 401, Flagler County Courthouse, before Judge Matthew Foxman. Rivera was found guilty on March 23 after a two-day trial of raping his then-13-year-old step-daughter two years ago. He faces up to 30 years in prison. He had declined a plea that would have netted him 10 years, and declined a judge's advice, after the first day of trial, to consider taking a plea.
♦ April 30: Prescription Drug Take Back Day: The front lobby of the Flagler Beach Police Department will be open from 10 a.m. to 2 p.m. at 204 South Flagler Avenue, one block south of SR100 on the east side of the Moody/SR100 Bridge. This one day event will provide residents and visitors with a no cost, anonymous collection of unwanted or expired medicines.


One of Boko Haram's most baffling horrors is its ability to turn captured women and girls into killers https://t.co/UwcZWfBNmg

— The New York Times (@nytimes) April 8, 2016
Twitter has become a park filled with bats and perverts: https://t.co/zgun1tKXD6 pic.twitter.com/XLTWzwPuX3

— Slate (@Slate) April 8, 2016
What are the lessons learned from #PanamaPapers? https://t.co/0aTV0HYPqC pic.twitter.com/z8Zcbljo7Z

— The Economist (@TheEconomist) April 8, 2016
Dad Suggests Arriving At Airport 14 Hours Early https://t.co/Idzva7AIjo pic.twitter.com/9K4f3eLp0U

— The Onion (@TheOnion) April 8, 2016
It's hard to say what country music would look like without Merle Haggard: https://t.co/wYFmBRqbd3 pic.twitter.com/hAORsHGevQ

— The New Yorker (@NewYorker) April 7, 2016
That cat has some good taste in books https://t.co/2zDv0xUcmO

— NY Review of Books (@nybooks) April 7, 2016


Palm Coast Construction and Development Progress Reports
The following is an update of ongoing permitting, construction and development projects in Palm Coast, through March 30:
Click to access developments-april-2015.pdf


Road and Interstate Construction:
Moody Boat Launch to close April 6 through May 20 for improvements: Flagler County's Moody Boat Launch will be closed April 6 through May 20 for improvements. "The scheduled upgrade will enhance the launch's usability in a number of ways," said Heidi Petito, Director of General Services. "The new system provides for ADA (Americans with Disabilities Act) compliance, minimizes docking difficulties caused by fluctuating tides, and new lighting will promote boater safety and security." The closure includes the Moody Boat Launch– located at 825 Moody Lane in Flagler Beach– the parking area, restroom, and dockage on the Matanzas River. It does not affect Betty Steflik Preserve and boardwalk. The scope of work includes dredging 1,650 yards of silt from the launch basin, thus improving navigability. The adjacent wooden docks will be replaced with an aluminum floating dock and gangway system. Additionally, the existing restroom will be replaced with an ADA compliant facility. Moody Boat Launch provides public access to the Intracoastal on the east shore, just south of SR100. The closest alternative boat launches are located at Herschel King Park on the west side of the river at 1000 Grady Prather Jr. Cove, Palm Coast, and Bing's Landing on the east shore at 5862 N. Oceanshore Blvd. in Palm Coast.
Forest Grove Drive connection to Palm Harbor Parkway to be closed starting Dec. 18: Effective Friday, Dec. 18, the City of Palm Coast will be closing the Forest Grove Drive connection to Palm Harbor Parkway. This road closure is required as part of construction operations for the Palm Harbor Parkway extension, which is currently under construction. Palm Harbor is being realigned and extended to connect directly with Matanzas Woods Parkway where it intersects with Old Kings Road. Message boards will be placed to advise motorists and other travelers of the upcoming change, and a public meeting has already been held for residents living in that area. Both the Palm Harbor extension and a separate extension of Old Kings Road are being built in preparation for the new Interstate 95 interchange to open next June at Matanzas Woods Parkway. As part of the projects, traffic patterns around Matanzas High School will be changing. One goal is to turn Forest Grove Drive back into a residential street as it was originally intended to be. The upcoming road closure of the Forest Grove Drive connection to Palm Harbor Parkway is part of that project. Forest Grove will be turned into a cul de sac on that end. Once the separate Old Kings Road extension is completed, in June 2016, the Forest Grove Drive access to the high school will be closed because it will no longer be needed. Instead, motorists and other travelers will get to Matanzas High School via the new signalized intersection at Matanzas Woods, Palm Harbor and Old Kings. For more information, please contact Palm Coast Communications Manager Cindi Lane at 386-986-3708 or [email protected]


Adam Jackson, Age 11, Performs Theodor Leschetizky Toccata Op.46 No.5
Previous Codas: