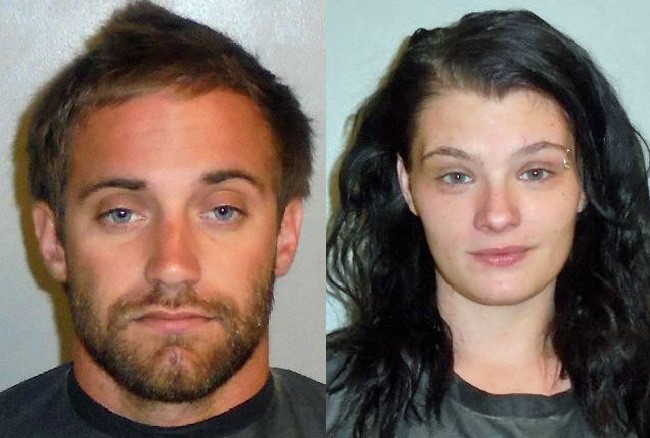 Shane Hefner and Shannon Cronin both live in Palm Coast's P-Section, but are otherwise unrelated except through the frequency and similarity of their offenses: they have four battery or aggravated battery charges between them in the last three years, three of those charges resulting from confrontations in the last three weeks, landing them again in jail—this time without bond for Cronin.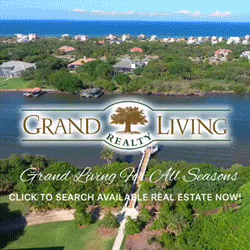 Cronin, 24, of 11 Pinto Lane in Palm Coast, had been arrested in mid-March over a domestic violence battery charge after allegedly holding down her 19-year-old sister, punching her in the face and biting her—all over a cell phone. The alleged victim's phone had disappeared, and when she confronted Cronin about it after finding it outside the house, Cronin allegedly attacked her. Cronin claimed her sister had attacked her, but Cronin was arrested and handed a no-contact order. She was to be arraigned before County Judge Melissa Moore-Stens next Tuesday (April 12).
This morning (April 7), Cronin was arrested again at the same address and charged with aggravated batter—a felony—after deputies and paramedics discovered a bloody scene at the Pinto Lane house and Cronin's ex-boyfriend required hospitalization for cuts to his head. He told deputies Cronin had attacked him with a lamp.
"I observed blood, smeared and splattered on the floor, walls and doors," a deputy investigating the case reported after entering the house. "I walked into the bathroom in the back hallway and opened the shower curtain. This is where I found [Cronin] sitting in the shower." She was "scared and disoriented" and crying hysterically. After calming down, she told the deputy that she and her ex had been sleeping when he woke up and struck her in the head with an unknown object. In self-defense, she said, she grabbed the lamp and struck her ex in the head with it twice, according to her arrest report, then ran to hide from him in various locations in the house.
Cronin's story changed a few times, according to the deputy, and had no visible injuries as she was being interviewed, her arrest report states. She was arrested and charged with aggravated battery, and held at the Flagler County jail without bond.
Shane Hefner, 23, drew cops' attention three years ago (in August 2013) when he was arrested following an altercation that began at Palm Coast's bowling lanes, where he allegedly threw a pint-size beer glass at the bartender after getting annoyed at her: she'd refused to serve him . He was subsequently arrested at the wheel of his pick-up truck and charged with aggravated assault, a third-degree felony, and drunk driving. In a plea deal the following February the aggravated assault with a deadly weapon was charged and the drunk driving charge was reduced to reckless driving, to which Hefner pleaded guilty. He had to pay fines and his driver's license was suspended, but avoided jail time.
Last May he was arrested and found guilty of driving on a suspended license.
Tuesday afternoon, Hefner, of 190 Point Pleasant Drive in Palm Coast, was arrested on an aggravated battery domestic violence charge, and battery by strangulation, both felonies. His victim—Hefner's half-brother—had been hospitalized with a swollen knot about the size of a small marble "and a severe laceration" of about an inch over his left eye," the deputy who interviewed the alleged victim reported. The half-brother was covered in blood.
The fight had been triggered by a T-shirt, the alleged victim told cops, and by a request to Hefner to move his truck so his half-brother and his girlfriend—a witness in the case—could go to the beach: Hefner was "getting an attitude" because his half-brother had asked him if he was wearing his (the half-brother's) t-shirt. They started arguing outside the house. When the half-brother went in to gather his belongings, Hefner followed him then allegedly got him in a rear chokehold, keeping the alleged victim from being able to breathe. The girlfriend told cops that she head Hefner tell his half-brother: "Just die already." She yelled at them to stop then went outside, not wanting to see what was unfolding.
The two men stopped and cooled off, only to resume their confrontation , which escalated as Hefner allegedly "grabbed him by the shirt and was slamming him into the wall multiple times." The half-brother says he raised his hands saying "I'm done, this is over," in an attempt to get away, but then after being slammed against the wall again, remembers losing consciousness and waking up in a pool of his blood. The girlfriend drove him to Florida Hospital Flagler, where he got several stitches to close the wound over the eye.
Copes were unable to locate Hefner that evening. He'd later explain that he'd gone to St. Augustine to cool off. The next day (Wednesday, April 6), Hefner turned himself in at the sheriff's operations center in Bunnell. He described the confrontation as mutual, with both men having each other in a headlock.
Hefner posted bail on $6,000 bond and was released.