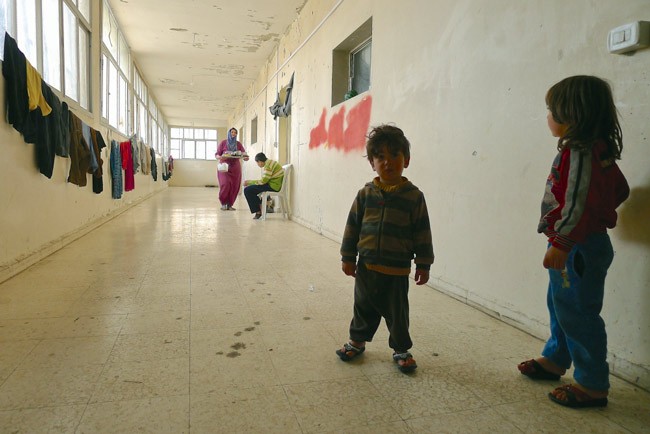 Today: Windy…sunny. Highs in the mid 70s inland…in the lower 70s coast. Northwest winds 10 to 15 mph increasing to northeast 20 to 25 mph in the afternoon. Tonight: Partly cloudy. Lows in the mid 50s. Northeast winds 10 to 15 mph. Details here.
Today's fire danger is moderate. Flagler County's Drought Index is at 141.
Today's tides: at the beaches, at the Intracoastal Waterway.
Today's document from the National Archives.
The OED's Word of the Day: pishogue, n..
The Live Community Calendar
Today's jail bookings.
Today's Briefing: Quick Links

Note: all government meetings noticed below are free and open to the public unless otherwise indicated. Many can be heard or seen live through each agency's website.
The Flagler County School Board meets in a 5 p.m. workshop and a 6 p.m. meeting at the Government Services Building's board chambers. The workshop includes discussions of the district's strategic plan, an update on Matanzas Woods Parkway, where the intersection with I-95 opened last week (the project affects Matanzas High School), and the evaluation and contract of the board attorney, Kristy Gavin. The meeting is light on non-routine action or discussion items.
The Palm Coast City Council meets at 6:30 p.m. at City Hall. The council is devoting a presentation to Chick-Fil-A winning a beautification award. The council is expected to approve on first reading the location of a 150-foot cell tower at its utility plant near the public library on Palm Coast Parkway.
The Flagler County Centennial Committee meets in the 3rd. Floor Financial Services Conference Room at 1:30 p.m.
Bombing Runs at Pinecastle Range in Ocala this Week: Navy training schedules indicate live and inert bombing will take place at the Pinecastle Range Complex in the Ocala National Forest every day from April 4 through April 10, as follows:
Monday, April 4: noon to 8 p.m.
Tuesday, April 5: noon to 8 p.m.
Wednesday, April 6: noon to 8 p.m.
Thursday, April 7: noon to 8 p.m.
Friday, April 8: noon to midnight.
Saturday, April 9: noon to midnight.
Sunday, April 10: noon to midnight.
Saturday: Noon to midnight.
Sunday: 8 a.m. to 3 p.m.
The telephone number for noise complaints is 1-800-874-5059, Fleet Air Control and Surveillance Facility, Jacksonville. For additional information, call (904) 542-2415/5588. For more details about the bombing, go here.

Updated jail bookings and day and night shift incident summary reports are available here.
County Explores Big-Idea Energy Savings, But Through Long-Term Wedding With Contractor: Flagler County government is looking to go greener with its energy consumption—saving electricity where it can, reducing the wear and tear on its energy hogs such as chillers, and exploring new ways to generate power on site at certain times through its own generators. But some of those ideas may not be possible without wedding county government to a single private contractor for a decade and a half or more.
Latest Ethics and Elections Complaints Against County Said to Set "New Highs for Creative Writing": The drizzle of ethics or elections commission complaints against Flagler County government officials isn't ending.The same group of people responsible for some two dozen such complaints and court actions in the past three years–few of which led to actionable findings–have filed four more complaints, this time naming County Administrator Craig Coffey in two of them, County Attorney Al Hadeed in another, and all five county commissioners in the fourth.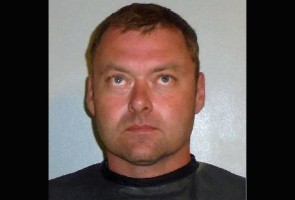 Palm Coast Man Accused of Drunk Driving Arrested After 2 Crashes on Belle Terre Pkwy.: Customers at the Kangaroo convenience store and gas station at the intersection of Belle Terre Parkway and Palm Coast Parkway had seen Ian Yahnke pull into the parking lot, stumble out of his silver Hyundai, then walk inside the store around 7 p.m. Sunday. Some pedestrians immediately called 911.
Has Business Biased Florida's Workers Comp Law Too Far Against Labor? Court Will Decide: Justices will hear arguments Wednesday in a constitutional challenge to a key part of the workers-compensation system — and have long mulled two other cases that take issue with workers-compensation laws.
Criminal Immunity: Prosecutors Are Rarely Punished for Mistakes and Misconduct: In five states, researchers examined court rulings from 2004 through 2008 in which judges found that prosecutors had committed violations such as mischaracterizing evidence or suborning perjury. All told, the researchers discovered 660 findings of prosecutorial error or misconduct. In the overwhelming majority of cases, 527, judges upheld the convictions, finding that the prosecutorial lapse did not impact the fairness of the defendant's original trial. In 133 cases, convictions were thrown out.
A Bunnell Man Is Falsely Arrested Over Name Error, and Case Proceeds Despite Corrections: Dakota Ward, a 19-year-old Bunnell resident, was wrongly arrested because his name was confused with that of the alleged assailant in a battery case dating back to December.

Note: Most proceedings below can be followed live on the Florida Channel.

The Florida Public Service Commission meets at 9:30 a.m.
Child abuse: The Florida Department of Children and Families will help kick off the annual "Pinwheels for Prevention" campaign, which seeks to prevent child abuse. (1:30 p.m., Glazer Children's Museum, 110 West Gasparilla Plaza, Tampa.)
Former CNN anchor Frank Sesno will speak at Florida State University in a lecture titled, "Politics and the Press in an Angry Digital Age." (5 p.m., Florida State University, Claude Pepper Center, 636 West Call St., Tallahassee.)
–Compiled by the News Service of Florida and FlaglerLive

In Coming Days in Palm Coast and Flagler:
Click on the links for more details:
♦ April 6: Moody Boat Launch to close April 6 through May 20 for improvements. Click for details.


♦ April 6: The Flagler County Republican Club hosts three speakers: U.S. Rep. Ron DeSantis, running for U.S. Senate (to replace Marco Rubio), State Sen. Travis Hutson and Rep. Representative Paul Renner, who are running for re-election. The meeting is scheduled for 6 p.m. at the Palm Coast Community Center, 305 Palm Coast Pkwy NE, Palm Coast. Registered Republicans, club members and their guests are invited to attend. A Q&A session will follow providing an opportunity for in-depth discussion. For more information, email Flagler County Republican Club President, Wes Priest, [email protected] or call 386-986-0317.
♦ April 6: Tea At Tiffany's is the theme this year for an afternoon tea benefiting Arts In Education at the Flagler Auditorium from 3 to 5:30 p.m. This event will take place center stage for all to experience what it's like to look out at the auditorium from a performer's vantage point. The food will be prepared by Palm Coast High School's culinary students. Arts in Education helps support children in our community with scholarships, band camps, instruments needed, as well as other vital business skills. Ticket are $50 and can be purchased by clicking here. High tea attire is recommended.
♦ April 6-10: Flagler County Fair, at the county fairgrounds, 150 Sawgrass Road, Bunnell. lots of rides, games, food, fun, shows, 4H and FFA exhibits, livestock shows and auction. Enter to win in the Home and Family Division (canning, baking, sewing, quilting) Art Division and Shoe Box Floats, and the Rock 'n RibFest the last three days of the fair.


♦ April 7: State Sen. Travis Hutson and Rep. Paul Renner will be guest speakers for the Common Ground breakfast to provide a recap of the recent legislative session and answer audience questions. The breakfast will take place at Grand Haven Golf Club, 500 Riverfront Drive in Palm Coast with registration from 7:30 a.m. to 7:45 a.m. The presentation begins at 8 a.m. Cost for Chamber members is $20 with advance registration and payment or $30 the day of the event. Guests may attend for $30 with advance registration and payment or $40 the day of the event. Questions: 437.0106. Common Ground replaces its "Think Flagler First" luncheons and "Eggs & Issues" breakfasts.
♦ April 7-10: Rock'n RibFest at the Flagler County Fair: The annual event, sponsored by Flagler Broadcasting (owner of WNZF and Beach 92), presents a weekend of music, food and fun. County Fairgrounds, 150 Sawgrass Road, Bunnell.


♦ April 12: The Flagler County Branch of the American Association of University Women will be observing Equal Pay Day, at 5 p.m. with an Unhappy Hour at Farley's Irish Pub, 101 Palm Harbor Parkway (European Village). Equal Pay Day symbolizes the time in 2016 when the wages paid to American women catch up to the wages paid to men from the previous year. Join AAUW members wearing red and hoping for passage of the Paycheck Fairness Act this year. For information call 386/439-5003.
♦ April 12: Anjali Anabel Tomerlin, a third grader at Imagine School at Town Center in Palm Coast who's written and illustrated her first book, will hold a book-signing at the Flagler Beach Public library from 4 to 6 p.m.
♦ April 13: Public Safety Coordinating Council meeting at 8:45 a.m., Emergency Operations Center, Bunnell.
♦ April 13: Community Alliance-Department of Children and Families meeting, 2:30 p.m., Government Services Building, Bunnell.
♦ April 14: Collective bargaining contract negotiations between the Flagler County Professional Firefighters Association union and Flagler County Commission management representatives, 9 a.m., Government Services Building, Administrative Conference Room. The meeting is open to the public.
♦ April 15: The Florida Ethics Commission will take up an administrative law judge's recommendation in the ethics case against Flagler County Sheriff Jim Manfre. 9 a.m.
♦ April 16: Flagler Beach will hold a victims' rights memorial at sunrise. The memorial ceremony honors victims and their advocates. It will be held at the end of the iconic pier. Please contact Victim Advocate Donna Kearney with any questions about the memorial at 517-2020.
♦ April 26: Sentencing of Waldemar Rivera at 1:30 p.m. in Courtroom 401, Flagler County Courthouse, before Judge Matthew Foxman. Rivera was found guilty on March 23 after a two-day trial of raping his then-13-year-old step-daughter two years ago. He faces up to 30 years in prison. He had declined a plea that would have netted him 10 years, and declined a judge's advice, after the first day of trial, to consider taking a plea.

After a year of ISIS rule in Palmyra, the ruins have been ruined. https://t.co/jvTRX6ZmTq pic.twitter.com/qu8nOqDAu7

— New York Times World (@nytimesworld) April 4, 2016
Trump Either Doesn't Understand His Own Tax Plan Or Is Egregiously Lying About It https://t.co/fiiIYmkZrn Why not both?

— Paul Krugman (@paulkrugman) April 4, 2016
Arab universities: not a particularly good deal https://t.co/TfdeJx9tbU pic.twitter.com/JrJABVs9o5

— The Economist (@TheEconomist) April 4, 2016
Philosophy has pulled in two directions, systematic and subversive, since Socrates. https://t.co/Cl1i7VIx8h pic.twitter.com/7nB1LTSj3y

— NYT Opinion (@nytopinion) April 4, 2016
.@om reflects on our shifting relationship with photography: https://t.co/c5tWFisAFo pic.twitter.com/DXJqEpdDHn

— The New Yorker (@NewYorker) April 4, 2016
Consensual sexting is somewhat risky and requires trust, but it is not inherently harmful. https://t.co/SunPHT5AXA pic.twitter.com/4cZiMZFwKx

— NYT Opinion (@nytopinion) April 4, 2016


Palm Coast Construction and Development Progress Reports
The following is an update of ongoing permitting, construction and development projects in Palm Coast, through March 9:
Click to access permits-construction-march-11-2016.pdf

Road and Interstate Construction:
Moody Boat Launch to close April 6 through May 20 for improvements: Flagler County's Moody Boat Launch will be closed April 6 through May 20 for improvements. "The scheduled upgrade will enhance the launch's usability in a number of ways," said Heidi Petito, Director of General Services. "The new system provides for ADA (Americans with Disabilities Act) compliance, minimizes docking difficulties caused by fluctuating tides, and new lighting will promote boater safety and security." The closure includes the Moody Boat Launch– located at 825 Moody Lane in Flagler Beach– the parking area, restroom, and dockage on the Matanzas River. It does not affect Betty Steflik Preserve and boardwalk. The scope of work includes dredging 1,650 yards of silt from the launch basin, thus improving navigability. The adjacent wooden docks will be replaced with an aluminum floating dock and gangway system. Additionally, the existing restroom will be replaced with an ADA compliant facility. Moody Boat Launch provides public access to the Intracoastal on the east shore, just south of SR100. The closest alternative boat launches are located at Herschel King Park on the west side of the river at 1000 Grady Prather Jr. Cove, Palm Coast, and Bing's Landing on the east shore at 5862 N. Oceanshore Blvd. in Palm Coast.
Forest Grove Drive connection to Palm Harbor Parkway to be closed starting Dec. 18: Effective Friday, Dec. 18, the City of Palm Coast will be closing the Forest Grove Drive connection to Palm Harbor Parkway. This road closure is required as part of construction operations for the Palm Harbor Parkway extension, which is currently under construction. Palm Harbor is being realigned and extended to connect directly with Matanzas Woods Parkway where it intersects with Old Kings Road. Message boards will be placed to advise motorists and other travelers of the upcoming change, and a public meeting has already been held for residents living in that area. Both the Palm Harbor extension and a separate extension of Old Kings Road are being built in preparation for the new Interstate 95 interchange to open next June at Matanzas Woods Parkway. As part of the projects, traffic patterns around Matanzas High School will be changing. One goal is to turn Forest Grove Drive back into a residential street as it was originally intended to be. The upcoming road closure of the Forest Grove Drive connection to Palm Harbor Parkway is part of that project. Forest Grove will be turned into a cul de sac on that end. Once the separate Old Kings Road extension is completed, in June 2016, the Forest Grove Drive access to the high school will be closed because it will no longer be needed. Instead, motorists and other travelers will get to Matanzas High School via the new signalized intersection at Matanzas Woods, Palm Harbor and Old Kings. For more information, please contact Palm Coast Communications Manager Cindi Lane at 386-986-3708 or [email protected].

Granados: Poetic Waltzes
Previous Codas: