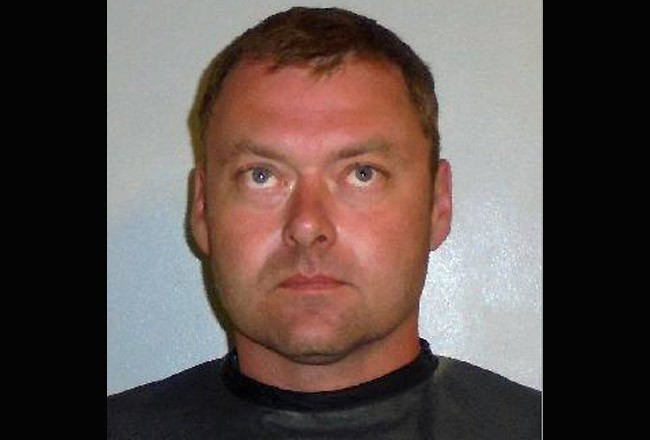 Customers at the Kangaroo convenience store and gas station at the intersection of Belle Terre Parkway and Palm Coast Parkway had seen Ian Yahnke pull into the parking lot, stumble out of his silver Hyundai, then walk inside the store around 7 p.m. Sunday. Some pedestrians immediately called 911.
Inside the store, an employee also called 911 the moment she saw Yahnke "stumbling all over the store and spilling his coffee," according to Yahnke's arrest report. Another report states he broke three coffee cups, causing a big spill. Yahnke then got back in his car and backed out of his parking spot on the south side of the building, almost hitting two individuals standing nearby, and backing out against a car that had been parked at a pump station. Yahnke struck that 2013 Chevy Equinox, causing some $500 in damages, according to a crash report. He then started driving south on Belle Terre.
A Flagler County Sheriff's deputy arrived at the Kangaroo soon after Yahnke had left, and decided to drive down Belle Terre in search of him. By then, witnesses who'd seen Yahnke pull out at Kangaroo decided to follow him in their own car, a Volkswagen, as he–in their description–sped down Belle Terre. Not long afterward, the deputy was told of another crash on Belle Terre, at White View Parkway, involving the same silver Hyundai.
At that intersection, the Hyundai had rear-ended a silver Honda that had been traveling south, requiring its driver, Abby Locher, to be briefly hospitalized and causing $2,000 in damages. The driver did not suffer serious injuries, a report states.
The drivers of the Volkswagen pointed out Yahnke to the arriving cop. He was leaning against the Hyundai with glassy and bloodshot eyes, his arrest report states, and slurring speech. He told the cop that he'd been drinking and had taken some Xanax from a friend, though he was unsure of the dosage. Xanax, an anti-anxiety sedative, can be dangerous when mixed with alcohol as it can cause impairment, dizziness, poor coordination and other symptoms that could make driving a hazard.
Yahnke, 45, a resident of Princess Geraldine Place in Palm Coast, was put through a field sobriety test and did poorly, not following instructions or in one case declining to continue with an exercise.
He was placed under arrest for suspicion of drunk driving and taken to Florida Hospital Flagler for medical clearance. There, at 8:56 p.m. and 9:16 p.m., he provided two breathalizer samples, which registered .271 and .289 blood-alcohol. The legal limit in Florida is 0.08. Yahnke's height was given as 6'3", his weight as 200 lb. An empty bottle of vodka was discovered on the floorboard of the car during inventory, before it was towed by Roger's Towing of Bunnell.
Yahnke was charged with two counts of drunk driving with property damage or personal injury and released after posting bail on $2,000 bond.