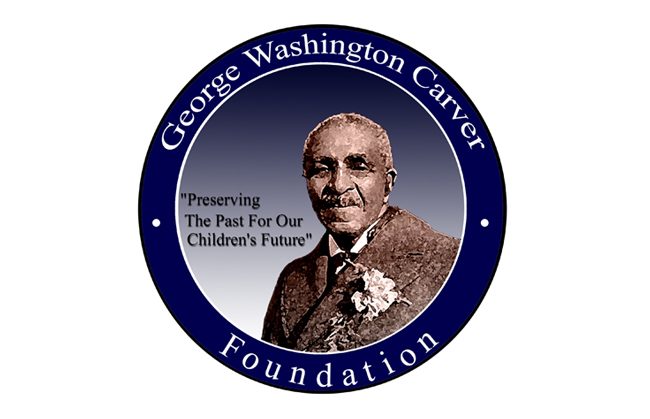 Today: Partly cloudy with a 20 percent chance of showers. Highs in the lower 80s. West winds around 5 mph shifting to the northeast in the afternoon. Tonight: Partly cloudy. Lows in the lower 60s. Northeast winds 5 to 10 mph.
Today's document from the National Archives and the Astronomy Picture of the Day.
Today's tides: at the beaches, at the Intracoastal Waterway.
Drought Index: 136
Merriam-Webster's Word of the Day: opusculum.
The Live Community Calendar
Today's jail bookings.
Today's Briefing: Quick Links

"We complain incessantly about the "fast pace of modern life," and say that we have "no time." But of course most of us have lots of time, or else every study wouldn't show that we watch three or four or five hours of television a day. It's that time the way it really works has come to bore us. Or at least make us nervous, the way that silence does, and so we need to shut it out. We fill time, instead of letting it fill us."
–From Bill McKibben's "The Age of Missing Information" (1992).

Note: all government meetings noticed below are free and open to the public unless otherwise indicated. Many can be heard or seen live through each agency's website.
The Sheriff's daily incident reports and jail bookings are posted here.
The online auction to raise money for the G.W. Carver Foundation, the funding mechanism for Carver Gym in Bunnell, is live until April 24. Click here to participate.
The Flagler County Sheriff's Office hosts its latest Domestic Violence Summit at 10 a.m. at the Flagler County courthouse, 1769 E. Moody Blvd. Bldg.#1, Bunnell, FL 32110, in the Jury Assembly Room. Each committee chairperson or designee is expected to be prepared to discuss the status of the ideas and initiatives previously identified.
Vacation rentals: The Senate Innovation, Industry and Technology Committee will take up a proposal (SB 824), filed by Sen. Manny Diaz Jr., R-Hialeah, that would give the state regulatory authority over vacation rental properties. The bill would "preempt" local regulations such as Flagler County's. (1:30 p.m., 110 Senate Office Building, the Capitol.)
The Bunnell Code Enforcement Board meets at 7 p.m. at City Hall, 201 West Moody Boulevard, Bunnell.
Quarterly Circuit 7 Community Alliance Meeting, 2:30 to 5 p.m., at the Emergency Operations Center in Bunnell, 1769 E. Moody Blvd, Bldg. 3. If you cannot attend please send a representative to provide you or your agency feedback. Contact Evelyn Lynam, Circuit 7 Client Relations Coordinator, Cell: 386-214-8646, [email protected]
Through Friday: State Championship Horseshoe Pitching Tourney: The Flagler County Horseshoe Pitching Club will host the State's 59th Annual Championship Tourney at Old Dixie Park near Plantation Bay. Florida sanctioned horseshoe pitchers from around the state will face off in multiple categories for the four day tournament. Competition will be from 1 to 5 p.m. Wednesday April 10th and 8 a.m. to 5 p.m. Thursday, Friday and Saturday. The spectators are welcome and the event is free. Old Dixie County Park is at 1250 Old Dixie Highway west of I-95.
Stetson Guitar Ensemble, Stephen Robinson, director. Stetson guitar students perform a program including various combinations of guitars in works by Adam Cotton, Mark Houghton and Roland Dyens. Featured this evening are Andrew York's "Pachelbel's 'Loose' Canon" for guitar quartet, Stetson guitarist Alejandro Imana's arrangement of the jazz classic "Spain" by Chick Corea for three guitars, double bass and cajón and the world premiere of "Good Morning, Alarm Clock" by Stetson guitarist, Jacob Spangler. 7:30 p.m. Lee Chapel in Elizabeth Hall, 421 N. Woodland Blvd., DeLand. All concerts are free and open to the public. Call 386/822-8950.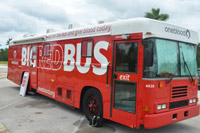 Blood Donations: The Big Red Bus will be at the following locations this week (schedule your donation by going to the website and entering a Palm Coast zip code, then locating one of the venues below):
Wednesday: Bunnell City government, 201 West Moody Boulevard, Bunnell, 9 a.m. to noon.
Wednesday: Bealls, 9 Old Kings Road North, Palm Coast, 1 to 4 p.m.
Wednesday: Flagler Technical Institute, 5400 State Road 100, Palm Coast, 4:30 to 8:30 p.m.
Friday: Publix, 4950 Belle Terre Parkway, Palm Coast, 9 a.m. to 1 p.m.
Friday: Publix, Palm Harbor, 250 Pam Coast Parkway, 11 a.m. to 5 p.m.
Friday: Publix Town Center, 800 Belle Terre Parkway, Palm Coast, 2 to 6 p.m.
Saturday: Publix in the Hammock, 5415 North Oceanshore Boulevard, 11 a.m. to 5 p.m.
Saturday: Aaron's, 229 St. Joe Plaza, Palm Coast, 10 a.m. to 4 p.m.

Jail Bookings and Last 24 Hours' Incidents in Flagler, Palm Coast, Flagler Beach, Bunnell
Sources: Flagler County Sheriff's Office, Flagler Beach Police Department, Bunnell Police Department. This is Flagler County's only comprehensive, one-stop compilation of all local law enforcement's daily day and night shift commanders' reports.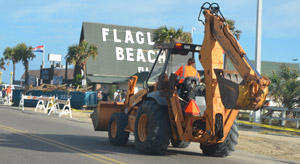 Flagler Beach Is Open For Business: A1A Construction Update:
FlaglerLive is providing weekly updates to year-long construction on and near State Road A1A in Flagler Beach as the Florida Department of Transportation rebuilds a 1.5-mile segment from South 9th Street to South 22nd Street, and builds a sea wall at the north end of town. These updates are provided through DOT or local officials. If you have any relevant information or images, you're welcome to email them to the editor here.
Last Updated: April 1
Segment 2 (South 22nd Street to South 9th Street):
The contractor continues installing a new water main along the west side of S.R. A1A. The contractor is moving north through the project clearing the area and removing existing sidewalk in preparation for the pipe installation. In the coming week, the contractor also will begin taking up the existing roadway to begin installation of the French drains.
Pedestrians are asked to stay within the temporary pedestrian walkways for safety. Residents and visitors also are reminded that all of the dune walkovers are closed, and removing any signage or barricades to access a walkover is unsafe and unlawful.
Segment 3 (North 18th Street to Osprey Drive) Project Update:
The contractor has completed more than 200 of the approximately 1,800 piles that need to be drilled to create the secant wall.
Construction activities will continue during daylight hours Monday through Saturday. The contractor is requesting that spectators stay off the shoulders and out of the work zone for safety. Drivers need to obey the 25-mph speed limit and remember that parking is not allowed on the shoulder.
Recently, DOT received a few questions from residents that DOT wants to answer:
1. Why do some properties have the black silt fencing and others do not?
The silt fencing is an erosion control requirement to prevent dirt and debris from leaving our work area and being deposited into waterways or onto private property. In some areas, the property to the west of our work area slopes up away from the work area, so erosion control is not required.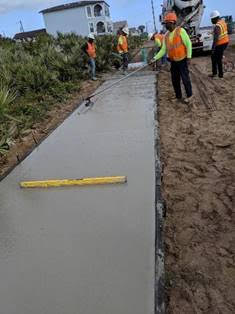 2. Will the contractor repair areas on my side of the sidewalk that have been disturbed?
Residents and property owners can get a general idea of where the department's right of way ends by looking at the placement of the power poles, as well as stakes that have been placed along the project. In some areas, the back edge of the new sidewalk will be slightly farther to the west. For the most part, the back of the new sidewalk will be very close to, or right at, the right of way line.
This project calls for all of the work to be performed within the Florida Department of Transportation right of way. If, however, the work disturbs or damages private property outside of the right of way, the contractor is responsible to make repairs once the work is finished.
Please note that all restoration of conditions within the department's right of way, including landscaping, hardscaping and driveways, is dictated by the construction plans and existing permits.
3. When will the sidewalk be replaced?
The contractor has begun installing the new sidewalk to the south of 19th Street. As the new water main is installed, there are several types of testing that need to be performed on the new line, and the work needs to be accepted by the City of Flagler Beach before the new sidewalk can be placed. The water main installation is expected to continue for the next several months.
Pedestrians are asked to stay within the temporary pedestrian walkways for safety. Residents and visitors also are reminded that all of the dune walkovers are closed, and removing any signage or barricades to access a walkover is unsafe and unlawful.
Caution! Flagler Beach police and and Sherriff's deputies are actively monitoring speed and writing tickets. "I got a warning on north section of A1A before construction actually began so I keep to the 25 limit, but still getting tailgated by cars wanting to go faster," a reader tells us. 
See Also: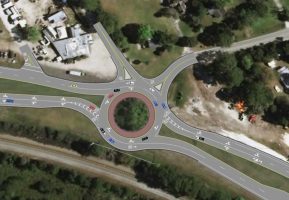 U.S. 1 and Old Dixie Highway Roundabout Construction Updates:
FlaglerLive is providing weekly updates to the planned 15-month, $4.1 million construction of a roundabout at U.S. 1 and Old Dixie Highway. The project started in late January and is scheduled for completion by spring 2020.
The Florida Department of Transportation will be closing Old Dixie Highway and C.R. 325 at U.S. 1 on Monday night, March 4, from about 8 p.m. to 6 a.m. The closure is needed to allow the contractor to make improvements to the crossover at the temporary intersection. U.S. 1 will remain open in both directions.
More details here.
See Also:
I-95 Construction, Repaving: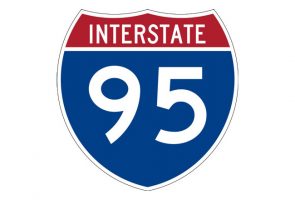 Monday – Friday, 7 a.m. – 9 p.m., single lane closures on NB I-95 from north of Palm Coast Parkway to the St. Johns County line. Monday – Friday, 9 p.m. – 7 a.m., double lane closures on NB I-95 from north of Palm Coast Parkway to the St. Johns County line.
See this week's full Interstate Construction Report for Flagler, Volusia and St. Johns here.

Flagler County Art League's 8th Annual Poetry Competition: All poets are invited to participate in the 2019 Flagler County Art League National Poetry Month Competition, to run concurrently with our April Art Show. The competition will have an open theme. There will be a $25 prize for the first -place poem, a $15 prize for second place, and a $10 prize for third place. Entry fee is $3 for one poem, $5 for two. Winners are announced and can read their entries during our show opening, April 13, 6-8 p.m. Register here. The judge is Benjamin K. Atkinson, PhD, prestigious poet active in Ancient City Poets of St. Augustine and other northeastern Florida venues.

In Florida and in State Government:
Note: Some proceedings below can be followed live on the Florida Channel. Most legislative proceedings can be followed through the Senate or House websites.

CONSTITUTION REVISION PANEL AT ISSUE: The Senate Rules Committee will take up a proposal (SJR 362), filed by Sen. Jeff Brandes, R-St. Petersburg, that seeks to abolish the Florida Constitution Revision Commission. The 37-member commission meets every 20 years and has unique power to place proposed constitutional amendments on the ballot. But it drew criticism last year, in part, because it "bundled" unrelated issues into single constitutional amendments. (Wednesday, 10 a.m., 110 Senate Office Building, the Capitol.)
HOUSE TAKES UP 'AOB,' HEALTH BILLS: The Florida House will hold a floor session and take up numerous issues, including a battle over the controversial insurance practice known as assignment of benefits. So-called AOB is a practice that has been used for decades and involves policyholders signing over claims to contractors, who then pursue payment from insurers. The insurance industry and business groups are lobbying for changes, contending AOB has become riddled with fraud and litigation, driving up insurance premiums. Plaintiffs' attorneys and other groups argue AOB is important because it helps ensure that insurance companies pay claims properly. The House is slated to take up a bill (HB 7065), sponsored by Civil Justice Chairman Bob Rommel, R-Naples, that would make a series of changes in AOB laws, including limiting fees paid to attorneys who represent contractors in disputes with insurers. Also during Wednesday's floor session, the House is slated to consider several health-care bills, including a proposal (HB 19), sponsored by Rep. Tom Leek, R-Ormond Beach, that seeks to clear the way for importing cheaper prescription drugs from Canada. Gov. Ron DeSantis has made a priority of a drug-importation program, which also is backed by House Speaker Jose Oliva, R-Miami Lakes. (Wednesday, 1:30 p.m., House chamber, the Capitol.)
SCHOOL BOARD TERM LIMITS DEBATED: The Senate Education Committee will take up a proposal (SJR 274), filed by Sen. Dennis Baxley, R-Ocala, that seeks to impose eight-year term limits on county school board members. The measure is a proposed constitutional amendment that would ask voters in 2020 to approve the term limits. (Wednesday, 1:30 p.m., 412 Knott Building, the Capitol.)
FUEL RESERVE SOUGHT: The Senate Governmental Oversight and Accountability Committee will consider a bill (SB 404), filed by Sen. Gary Farmer, D-Fort Lauderdale, that calls for the state to draw up a plan for a strategic fuel reserve to help deal with hurricanes and other disasters. The possibility of creating such a reserve drew attention after Hurricane Irma forced massive evacuations in 2017, causing runs on gas stations. (Wednesday, 1:30 p.m., 301 Senate Office Building, the Capitol.)
SENATE HOLDS FLOOR SESSION: The Florida Senate will hold a floor session. (Wednesday, 4 p.m., Senate chamber, the Capitol.)
OTHER SCHEDULED MEETINGS:
— House State Affairs Committee (Wednesday, 8 a.m., Morris Hall, House Office Building, the Capitol.)
— House Commerce Committee (Wednesday, 8 a.m., 212 Knott Building, the Capitol.)
— House Public Integrity & Ethics Committee (Wednesday, 10 a.m., 404 House Office Building, the Capitol.)
Also:
SCHOOL SAFETY AT ISSUE: The Marjory Stoneman Douglas High School Public Safety Commission, which was created by the Legislature last year after the mass shooting at the Parkland school, will continue a two-day meeting in Broward County. (Wednesday, 8:30 a.m., BB&T Center, Chairman's Club, 1 Panther Parkway, Sunrise.)
PAROLE CASES ON TABLE: The Florida Commission on Offender Review will consider dozens of cases from across the state. (Wednesday, 9 a.m., Betty Easley Conference Center, 4075 Esplanade Way, Tallahassee.)
UNEMPLOYMENT CASES CONSIDERED: The state Reemployment Assistance Appeals Commission will meet. (Wednesday, 9:30 a.m., 101 Rhyne Building, 2740 Centerview Dr., Tallahassee.)
REFUGEE ISSUES DISCUSSED: The Orlando Area Refugee Task Force will meet. (Wednesday, 10 a.m., Catholic Charities of Central Florida, 1771 North Semoran Blvd., Suite A, Orlando.)
RUBIO HOLDS 'MOBILE' OFFICE HOURS: Staff members for U.S. Sen. Marco Rubio, R-Fla., will hold "mobile" office hours in Charlotte, Sumter, Miami-Dade, Nassau and Sarasota counties. (Wednesday, 10 a.m., Punta Gorda City Hall, 326 West Marion Ave., Punta Gorda. Also, 10 a.m., Laurel Manor Recreation Center, 1985 Laurel Manor Dr., The Villages. Also, 10:30 a.m., Stella Maris Senior Center, 8638 Harding Ave., Miami Beach. Also, 10:30 a.m., Hilliard Senior Center, 37002 Ingham Road, Hilliard. Also, 1 p.m., North Sarasota Library, 2801 Newtown Blvd., Sarasota.)
WATER MANAGEMENT ISSUES ON TABLE: The South Florida Water Management District Governing Board will hold a workshop. (Wednesday, 1 p.m., district headquarters, 3301 Gun Club Road, West Palm Beach.)
STEYER URGES IMPEACHMENT: Billionaire Democratic donor Tom Steyer will hold a town-hall event in Palm Beach County to call for impeachment of President Donald Trump. (Wednesday, doors open at 6:15 p.m., The Addison, 2 East Camino Real, Boca Raton.)
CAMPAIGN FINANCE REPORTS DUE: State political candidates, committees and parties face a Wednesday deadline for filing reports showing finance activity through March 31.
—-Compiled by the News Service of Florida and FlaglerLive

To • include your event in this section, please email the details, including date, time, a brief description of the event, contact information, and, if you wish, an image, please use this form.

Keep Up with Donald Trump's attacks on the press through the ACLU's running tab here.
Keep Up with mass shootings in a running database here.

Palm Coast Construction and Development Progress Reports
Here's a summary of the latest city developments as of March 29, 2019, with a link to the full week in review here.
https://flaglerlive.com/wp-content/uploads/week-in-review-march-29-2019-developments.pdf

Cultural Coda
Daniel Barenboim: Beethoven's Emperor Concerto, The Bavarian Symphony Orchestra, Mariss Jansons
And be sure to check out the latest performances at the Netherlands Bach Society.
Previous Codas: