Thursday Briefing: Flagler Beach Rotary's Gift to Open Doors, Education Common Ground, Debating Murals, Drug Court
FlaglerLive | March 28, 2019
Today: Partly cloudy. Highs in the lower 70s. Northeast winds 10 to 15 mph. Tonight: Partly cloudy in the evening then clearing. Lows in the mid 50s. North winds 5 to 10 mph.
Today's document from the National Archives and the Astronomy Picture of the Day.
Today's tides: at the beaches, at the Intracoastal Waterway.
Drought Index: 256
Merriam-Webster's Word of the Day: litmus test.
The Live Community Calendar
Today's jail bookings.
Today's Briefing: Quick Links


"The officers of the court-martial acted correctly in seeking to render justice in the case of Calley, and Richard Nixon shamed himself in frustrating them. Calley appears to have been a sadist, but his personality alone does not explain the massacre. What Calley and others who participated in the massacre did that was different was to kill hundreds of unarmed Vietnamese in two hamlets in a single morning and to kill point-blank with rifles, pistols, and machine guns. Had they killed just as many over a larger area in a longer period of time and killed impersonally with bombs, shells, rockets, white phosphorus, and napalm, they would have been following the normal pattern of American military conduct. The soldier and the junior officer observed the lack of regard his superiors had for the Vietnamese. The value of Vietnamese life was systematically cheapened in his mind. Further brutalized by the cycle of meaningless violence that was Westmoreland's war of attrition, and full of hatred because his comrades were so often killed and wounded by mines and booby traps set by the local guerrillas and the peasants who helped them, he naturally came to see all Vietnamese of the countryside as vermin to be exterminated. The massacre at Son My was inevitable. The military leaders of the United States, and the civilian leaders who permitted the generals to wage war as they did, had made the massacre inevitable."
–From Neil Sheehan's "A Bright Shining Lie" (1989).
Previously:

Note: all government meetings noticed below are free and open to the public unless otherwise indicated. Many can be heard or seen live through each agency's website.
The Sheriff's daily incident reports and jail bookings are posted here.
Chamber of Commerce's Common Ground Breakfast: Education Update, featuring speakers Earl Johnson, Executive Director of Leadership & Operations for Flagler County Schools, Tom LoBasso, President of Daytona State College, Lon Moeller, Senior VP for Academic Affairs and Provost, Embry-Riddle Aeronautical University, Joe Rizzo, Director of the Flagler Education Foundation, and Renee Stauffacher, Director of the Flagler Technical Institute, registration at 7:30 a.m. breakfast at 8 a.m., at Hilton Garden Inn
55 Town Center Blvd., Palm Coast. Members can attend for $25, guests and future members can attend for $35. Sorry, no walkups will be accepted, so to register send Heather Edwards an email. (heather@flaglerchamber.org) or call 386-437-0106.
The Palm Coast Beautification and Environmental Advisory Committee meets at 5 p.m. at City Hall in Town Center. An agenda for the meeting had not been posted as of March 24.
The Flagler Beach City Commission meets in special session at 4:30 and in regular session at 5:30 p.m. at City Hall, 105 South Second Street. At the special meeting, commissioners will interview Gregory Pop and Mary Ellen Ostendrof in 15-minute increments to fill the post of special magistrate. At the 5:30 meeting, commissioners are expected to approve the annual authorization to the East Flagler Mosquito Control District for low level aerial spraying. Commissioners are also expected to discuss the selection of the 2019 Charter Review Commission. Drew Smith, the city attorney, will seek direction regarding murals and noise regulations in the city. The the regular m,eeting's full agenda and meeting materials here.
Bunnell City Manager Alvin Jackson is the keynote speaker at the 34th Drug Court graduation ceremony at 10 a.m. in Courtroom 401 at the Flagler County Courthouse, before Circuit Judge Terence Perkins.
"The Sicilian Tenors," 7:30 p.m. at the Flagler Auditorium, 5500 East Hwy 100, Palm Coast, call 386-437-7547. The Sicilian Tenors bring together three marvelous Tenor voices, each singing their own interpretation of the world's best music in a recital that is easy for you to stage and wonderful for your audience to experience. Accompanied by a grand piano, The Sicilian Tenors take the audience on a romantic journey from Hollywood to Broadway to Italy with operatic tenor voices singing a wide variety of marvelous songs that America loves. Combined with light-hearted fun, this is a concert for all ages and musical tastes. Adult $34.90, Student $30.90. Book here.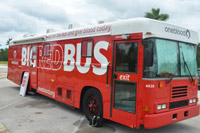 Blood Donations: The Big Red Bus will be at the following locations this week (schedule your donation by going to the website and entering a Palm Coast zip code, then locating one of the venues below):
Saturday: Walmart, 174 Cypress Point Parkway, Palm Coast, 11 a.m. to 5 p.m.
Sunday: Santa Maria del Mar Church, 915 North Central Avenue, Flagler Beach, 9 a.m. to 1 p.m.


Jail Bookings and Last 24 Hours' Incidents in Flagler, Palm Coast, Flagler Beach, Bunnell
Sources: Flagler County Sheriff's Office, Flagler Beach Police Department, Bunnell Police Department. This is Flagler County's only comprehensive, one-stop compilation of all local law enforcement's daily day and night shift commanders' reports.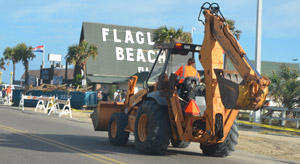 Flagler Beach Is Open For Business: A1A Construction Update:
FlaglerLive is providing weekly updates to year-long construction on and near State Road A1A in Flagler Beach as the Florida Department of Transportation rebuilds a 1.5-mile segment from South 9th Street to South 22nd Street, and builds a sea wall at the north end of town. These updates are provided through DOT or local officials. If you have any relevant information or images, you're welcome to email them to the editor here.
Last Updated: March 25
Segment 2 (South 22nd Street to South 9th Street):
The contractor continues installing a new water main along the west side of S.R. A1A. The work began at the south end of the project and is moving north. The contractor is expected to be installing new pipe between South 19th Street and South 18th Street over the next two weeks. Farther south, the contractor will be preparing to pour concrete for the new sidewalk.
Pedestrians are asked to stay within the temporary pedestrian walkways for safety. Residents and visitors also are reminded that all of the dune walkovers are closed, and removing any signage or barricades to access a walkover is unsafe and unlawful.
Segment 3 (North 18th Street to Osprey Drive) Project Update:
The contractor has completed more than 200 of the approximately 1,800 piles that need to be drilled to create the secant wall.
Construction activities will continue during daylight hours Monday through Saturday. The contractor is requesting that spectators stay off the shoulders and out of the work zone for safety. Drivers need to obey the 25-mph speed limit and remember that parking is not allowed on the shoulder.
Caution! Flagler Beach police and and Sherriff's deputies are actively monitoring speed and writing tickets. "I got a warning on north section of A1A before construction actually began so I keep to the 25 limit, but still getting tailgated by cars wanting to go faster," a reader tells us. 
See Also:


U.S. 1 and Old Dixie Highway Roundabout Construction Updates:
FlaglerLive is providing weekly updates to the planned 15-month, $4.1 million construction of a roundabout at U.S. 1 and Old Dixie Highway. The project started in late January and is scheduled for completion by spring 2020.
The Florida Department of Transportation will be closing Old Dixie Highway and C.R. 325 at U.S. 1 on Monday night, March 4, from about 8 p.m. to 6 a.m. The closure is needed to allow the contractor to make improvements to the crossover at the temporary intersection. U.S. 1 will remain open in both directions.
More details here.
See Also:
I-95 Construction, Repaving: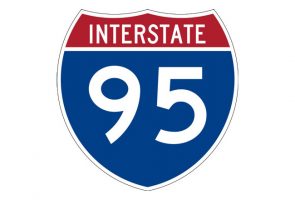 Monday – Friday, 7 a.m. – 9 p.m., single lane closures on NB I-95 from north of Palm Coast Parkway to the St. Johns County line. Monday – Friday, 9 p.m. – 7 a.m., double lane closures on NB I-95 from north of Palm Coast Parkway to the St. Johns County line.
See this week's full Interstate Construction Report for Flagler, Volusia and St. Johns here.


Flagler County Art League's 8th Annual Poetry Competition: All poets are invited to participate in the 2019 Flagler County Art League National Poetry Month Competition, to run concurrently with our April Art Show. The competition will have an open theme. There will be a $25 prize for the first -place poem, a $15 prize for second place, and a $10 prize for third place. Entry fee is $3 for one poem, $5 for two. Winners are announced and can read their entries during our show opening, April 13, 6-8 p.m. Register here. The judge is Benjamin K. Atkinson, PhD, prestigious poet active in Ancient City Poets of St. Augustine and other northeastern Florida venues.
2 Flagler Emergency Planners graduate FEPA Intermediate Academy
: Two Flagler County Emergency Management Planners – Lea Tardanico and Nealon Joseph – recently graduated from the Florida Emergency Preparedness Association (FEPA) Intermediate Academy. "The commitment of Nealon and Lea to expand their horizons for the betterment of Flagler County increases the pride that I already have for our amazing emergency management team," said Emergency Management Chief Jonathan Lord, noting that volunteers and several community partners round out the team along with county and municipal staff. "I am also grateful for the efforts put forth by the Florida Emergency Preparedness Association to better prepare Florida's emergency managers for the future." Tardanico and Joseph – Flagler County's newest emergency managers – spent a week in mid-March the Florida National Guard Camp Blanding Joint Training Center with other like-minded professionals from across the state to dive deeper into practical applications and principals of Emergency Management. The course included more than 60 hours of classroom instruction endured in 12- to 14-hour days to simulate real life emergency deployment and response. "I came away even more motivated to continue my path in emergency management," Tardanico said. "There is still so much to learn, and it is wonderful to get information directly from the subject area experts." Joseph added that nothing tops an opportunity to learn from others' experiences. "It really illustrated that there can be a disconnect between what is happening in the field and the operations center," Joseph said. "It is critical to follow the plans and the planning process to prevent creating a communications gap between the two." The Intermediate Academy course training counts toward the completion of the FEMA Advanced Professional Series certification for Joseph and Tardanico.


In Florida and in State Government:
Note: Some proceedings below can be followed live on the Florida Channel. Most legislative proceedings can be followed through the Senate or House websites.

BOARD OF GOVERNORS MEETS: The state university system's Board of Governors will meet after holding meetings of the Academic and Student Affairs Committee, the Audit and Compliance Committee and the Budget and Finance Committee. (Thursday, committees start at 9 a.m., with full board estimated to start at 2 p.m., Florida A&M University, Tallahassee.)
SUPREME COURT RELEASES OPINIONS: The Florida Supreme Court is scheduled to release its weekly opinions. (Thursday, 11 a.m.)
—-Compiled by the News Service of Florida and FlaglerLive


To • include your event in this section, please fill out this form.
♦
April 22
:

The Flagler County Stamp and Coin Club meets at 4:30 p.m. at the VFW Post 8696 47 N. Old Kings Road. From 4:30 - 6 p.m. the time is used for buying, selling and trading stamps and coins. The club meeting starts at 6 p.m. and ends at 7:30. There is a live auction of stamps and coins at the end of the meeting. The club is open for members, the general public, and all who are interested in stamp and coin collecting and investing. Free stamps and coin evaluations at all our meetings. The club is the only non-profit Stamp and Coin Club in Flagler County. For more information please visit
the club's web site
.
♦
April 22-28
: The 16th annual Jeep Beach in Daytona Beach's beach. Over the years, the event has steadily grown in size and scope. Since 2012, Jeep Beach has donated over $1.5 million to local charities. Past recipients include, Boys & Girls Club of Volusia & Flagler County, Childhood Cancer Foundation, NASCAR Foundation, Mission 22 and over 100 other local charities.
♦
April 23
: Stetson Choral Union, Sandra Peter, conductor. The Choral Union's program is entitled "Embracing Beauty: Envisioning the Future." Stetson's largest choral group, comprised of both students and community members, perform an evening of works by living composers: Cecilia McDowall, Jocelyn Hagen, Joan Szymko Paul Basler, Daniel Kallman, Wayland Rogers, Mack Wilberg and Carly Simon. School of music professors Boyd Jones and Hannah Sun collaborate on organ and piano, respectively. The Young Singers of Stetson's Community School of Music, conducted by Amanda Sali, are also featured. Lee Chapel in Elizabeth Hall Note: The venue has changed from the original 2018-2019 concert series calendar. 421 N. Woodland Blvd., DeLand, 386-822-8950. Admission: $10 adults, $5 youth and students and free for ages 12 and under. Tickets are available at the door or at www.stetson.edu/music-tickets.
♦
April 24
: The Flagler County school district's Education Foundation and Matanzas High School mark the opening of the Matanzas Law and Justice Flagship program, with the unveiling of a mock courtroom b uilt by the school's construction flagship, at 10:30 a.m. at Matanzas, 3535 Pirate Nation Way, Palm Coast.
♦
April 24
: A meeting of the Compassionate Friends is scheduled at the Vitas Office at 4 North Old Kings Road (across from Kentucky Fried Chicken) in Palm Coast. The meeting begins at 5:30 p.m. The Compassionate Friends, a nonprofit self-help bereavement support organization for families that have experienced the death of a child. The meeting is open to all parents, grandparents, and siblings over age 18 who has suffered the loss of a child of any age. For more information, call John Brady at 610-428-3139. To learn more about The Compassionate Friends, visit their national website at www.compassionatefriends.org.
♦
April 24
: Stetson Jazz Ensemble, Patrick Hennessey, director. The Stetson University Jazz Ensemble is back on the Athens Theatre's stage with a concert focusing on the creative talent of several of our musicians, especially our graduating seniors. Selections for this eclectic evening of jazz range from the traditional big band stylings of Count Basie to the ever-exciting swing of The Tonight Show Orchestra with Doc Severinsen, with some fresh takes on classic songs thrown in. The journey also includes works that push the boundaries of big band jazz from some of today's best contemporary jazz composers. Athens Theatre, DeLand, 124 N. Florida Ave., DeLand. 386-822-8950. Admission: $10 adults, $5 youth and students and free for ages 12 and under. Tickets are available at the door or at www.stetson.edu/music-tickets.
♦
April 24
: The Flagler Chamber hosts a Common Ground Breakfast featuring journalism and media, with panelists David Ayres of WNZF/Flagler Broadcasting, Brian McMillan of the Palm Coast Observer, Pierre Tristam of FlaglerLive, and a representative, yet to be named, from the News-Journal. Check in at 7:30 a.m., event at 8 a.m., Hilton Garden Inn Palm Coast, 55 Town Center Dr. Members can preregister for $25, Guests & future members can attend for $35. Walk-ups are no longer accepted. To book a seat, contact Heather Edwards at the Chamber,
heather@flaglerchamber.org
.
♦
April 26-27
:
Flagler Sportfishing Club hosts its 23rd Annual Spring Classic Tournament
. Over 120 anglers will be vying for over $8,000 in cash prizes and merchandise to catch Redfish, Trout and Flounder. Proceeds from the Annual Tournament benefit the local chapter of the Disabled American Veterans (DAV), Chapter 86. The event kicks off on Friday with a silent auction and registration opening at 5:30 p.m. at Beach Front Grille, at 2444 S. Ocean Shore Blvd., in Flagler Beach. There is a mandatory captain's meeting that night at 7 p.m. The weigh-in will be held at Hidden Treasure, 820 Moody Lane in Flagler Beach on April 27, 3 p.m. until 4:30 p.m.
♦
April 26
: Stetson University Symphony Orchestra, Anthony Hose, conductor. Mozart's late concert aria "Per questa bella mano" written in March 1791 brings two faculty bass professors to the stage of Lee Chapel. Chadley Ballantyne sings the part written for Franz Gerl, the first Sarastro in "Die Zauberflöte" and Michael Hill plays the virtuoso solo string bass part. The program opens with Wagner's stirring Overture to "Die Meistersinger von Nürnberg," an opera set in the beautiful medieval town in central Germany and closes with Shostakovich's fifth Symphony, composed in 1937 and seen by some as an autobiographical work. The composer described its theme as "the making of a man." Having come under criticism of his fourth symphony, which in Stalin's Soviet Union could be a death sentence, he described it as a step forward in his symphonic development and the powerful last movement as an answer to questions posed by the first three movements. Lee Chapel in Elizabeth Hall, 421 N. Woodland Blvd., DeLand. 386-822-8950. Admission: $10 adults, $5 youth and students and free for ages 12 and under. Tickets are available at the door or at www.stetson.edu/music-tickets.
♦
April 27
: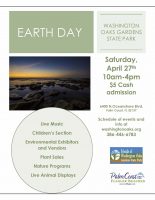 The Friends of Washington Oaks Gardens State Park is hosting an Earth Day celebration and festival at Washington Oaks Gardens State Park, 6400 N Oceanshore Blvd., Palm Coast, from 10 a.m. to 4 p.m. Celebrate Earth Day by enjoying nature. Experience beautiful gardens, live music, and children's performances at Washington Oaks Gardens State Park. Environmentally oriented exhibitors will be on hand as well as various vendors. The extensive park plant bench will be selling a wide variety of Florida friendly plants for you to plant in your garden. Several nature programs will help inform you about Florida fauna including a presentation on how to use native plants in your garden. A kids section with live animals will be featured. Local musicians Remedy Tree and Sam Pacetti will perform, as well as Flagler County school singers and dancers. Refreshments will be available. Park admission fees apply. Fees are as follows: $5 per carload. Click on the image to the right to see the larger poster.
♦
April 27
: The Palm Coast Fire Department hosts Touch-a-Truck, a free community event at Wadsworth Elementary School from 9 a.m. to 1 p.m. Saturday, April 27. The event will take place in the parking lot at the school, 4550 Belle Terre Pkwy., Palm Coast, immediately following the Wadsworth Elementary Panther 5K. The theme of the event is: See, Touch, Explore and Honk. There will be a static display of emergency vehicles, construction trucks and more. Participating partners include: the Palm Coast Fire Department, Flagler County Fire Rescue, Florida Forestry Service, Bunnell District, Flagler County Sheriff's Office, Florida Highway Patrol Palm Coast Public Works, Cline Construction, Rogers Towing, and others.
♦
April 27-28
: Community Cats of Palm Coast holds its annual spring yard sale. Donations are needed, and can be dropped off at any time without prior arrangement at the yard sale site, 17 Fernham Lane in Palm Coast, just off Florida Park Drive. Items can be left safely on the cement porch. Or for a pickup, email us or call/text 386-237-7690. Anything but heavy furniture. The yard sale is from 8 a.m. to 3 p.m. each day.
♦
April 27
: Stetson Percussion Ensemble, Dan Johnson, director. This semester's percussion concert features chamber ensemble pieces comprised exclusively of duets, trios and quartets. The program contains mostly new compositions with a wide variety of instrumentation and intensity. 3 p.m. Lee Chapel in Elizabeth Hall, 421 N. Woodland Blvd., DeLand. All concerts are free and open to the public. Call 386/822-8950.
♦
April 27
: Stetson University Concert Band, Douglas Phillips, conductor. Please join us for another evening of musical variety as the newly established Concert Band presents its final performance this academic year. The concert includes well known works by Anton Bruckner, Edwin Franko Goldman, Robert Jager and William Latham as well as a few surprises. The performance concludes with David Maslanka's short symphony for wind band, "Give Us This Day." 7:30 p.m., Lee Chapel in Elizabeth Hall, 421 N. Woodland Blvd., DeLand. 386-822-8950. Admission: $10 adults, $5 youth and students and free for ages 12 and under. Tickets are available at the door or at www.stetson.edu/music-tickets.
♦
April 28
: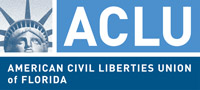 The ACLU's Volusia/Flagler Chapter's 2019 Annual Meeting and Awards Dinner will honor recipients of the Bob Stevenson Award for Outstanding Service: Kaiti Lenhart, Flagler County Supervisor of Elections and Lisa Lewis, Volusia County Supervisor of Election, for their work helping returning citizens register to vote after Voting Restoration Amendment 4 went into effect in Florida. Micah Kubic, ACLU of Florida Executive Director, will speak on how you can get involved with the ACLU in our local community. Reception at 6 p.m., dinner and awards at 6:45 p.m., Halifax River Yacht Club, 331 S. Beach St., Daytona Beach.
♦
April 28
:
Oh. . .That Little Black Dress Fundraising Event: The GAL7 Foundation, Inc. invites you to grab that Little Black Dress and join us as we mix and mingle for a great cause. Watch your Little Black Dress transformed with accessories from Chez Jacqueline, participate in silent auctions, raffles and enjoy the wine bar and champagne raffle. We will also have vendor tables with make-up, nail art, a hair stylist and much more. Join us for an evening of fun! The GAL7 Foundation is a non-profit organization which exists to meet the needs (basic, emergency and enrichment/inclusion) of children in foster care in Florida's Judicial Circuit Court Seven. This includes Flagler, Putnam, St. Johns and Volusia Counties. The benefit will be held from 4 to 6:30 p.m. in the Atlantic Ballroom at Hammock Beach Resort, 200 Ocean Crest Dr. Palm Coast. Tickets are $50 and include free valet parking, a chance to win 5 elegant door prizes and a buffet of heavy Hors d'oeuvres.
Get your tickets here
.
♦
April 28
: Stetson Brass Ensembles. The Brass Ensemble, directed by David Schmidt, performs Introduction to Act III of "Die Meistersinger" by Richard Wagner and "Ecce Sacerdos Magnus" by Anton Bruckner. The Horn Ensemble, directed by Kathy Thomas, presents Steven Mahpar's arrangement of "Shenandoah." The Tuba/Euphonium Ensemble, directed by Ryan Sorenson, plays an arrangement from "The Barber of Seville" by Gioachino Rossini. The Trombone Ensemble, directed by David Schmidt, features 2003 Stetson alumnus, Jason Robins on several selections for solo trombone and trombone ensemble. Robins serves as the second trombonist of the Atlanta Symphony Orchestra. The Trumpet Ensemble, directed by Tom Macklin, also performs several works during the performance. 3 p.m. Lee Chapel in Elizabeth Hall, 421 N. Woodland Blvd., DeLand. All concerts are free and open to the public. Call 386/822-8950.
♦
April 29
: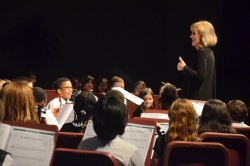 Flagler Youth Orchestra's year-end Take a Bow Concert, 7 p.m. at the Flagler Auditorium, 5500 East Hwy 100, Palm Coast, call 386-437-7547. The Flagler Youth Orchestra performs its final concert of the 2018-19 season on Monday, April 29th, at 7 p.m. at the Flagler Auditorium in Palm Coast. Conductor Sue Cryan and fellow teachers of the FYO will lead five orchestras with 375 string musicians — a cross-section of public, private and homeschooled students. The program includes music by Mozart, Freddie Mercury and much more. Adult tickets are $8 with $1 from each ticket going to the Auditorium's Arts in Education Fund, and children 17 and under are $3. The orchestra's proceeds help underwrite instrument scholarships and repairs, teaching staff and concert productions. The Flagler Youth Orchestra is made possible by the Flagler County School District, with the support of the Friends of the Youth Orchestra, whose sole mission is to provide free music education after school to all Flagler children with a desire to play an instrument.
Book here
.
For events beyond this date, see the fuller Coming Days here.
To • include your event in this section, please email the details, including date, time, a brief description of the event, contact information, and, if you wish, an image, please use this form.


Keep Up with Donald Trump's attacks on the press through the ACLU's running tab here.
Keep Up with mass shootings in a running database here.


Palm Coast Construction and Development Progress Reports
Here's a summary of the latest city developments as of March 22, 2019, with a link to the full week in review here.
<![if !IE]><![endif]>


Cultural Coda
Louis Spohr: Concerto for Quartet and Orchestra
Previous Codas: