Tuesday Briefing: Pinning Firefighters, Pulse Celebration, MHS Percussion, DSC Job Fair
FlaglerLive | February 5, 2019
Today:: Mostly sunny. Highs in the mid 70s. North winds 5 mph shifting to the east in the afternoon. Tonight: Clear. Patchy fog after midnight. Lows in the lower 50s. Southeast winds 5 mph in the evening becoming light. Details here.
Today's document from the National Archives and the Astronomy Picture of the Day.
Today's tides: at the beaches, at the Intracoastal Waterway.
Drought Index: 19
The OED's Word of the day: rat fink, n. and adj.
The Live Community Calendar
Today's jail bookings.
Today's Briefing: Quick Links


"The mother-haunted son within me knows she is right. After all, he asks, what is a newspaperman? A peeper, an invader of privacy, a scandal peddler, a mischief-maker, a busybody, a man content to wear out his hams sitting in marble corridors waiting for important people to lie to him, a comic-strip intellectual, a human pomposity dilating on his constitutional duty, a drum thumper on a demagogue's bandwagon, a member of the claque for this week's fashion, part of next week's goon squad that will destroy it."
–From Russell Baker's "The Good Times" (1989).
Previously:

Note: all government meetings noticed below are free and open to the public unless otherwise indicated. Many can be heard or seen live through each agency's website.
The Sheriff's daily incident reports and jail bookings are posted here.
Palm Coast Animal Control hearing at City Hall in Town Center, 10 a.m.
The Palm Coast City Council meets at 6 p.m. at City Hall in Town Center. The council will hold a badge pinning ceremony for recently hired or promoted firefighters: Bradd Clark-Deputy Chief, Kyle Berryhill-Battalion Chief, Andrew Woolwine-Captain, Michael LaGreca- Driver Engineer, Katelynn Douglas- Firefighter/EMT, Joshua Meeker-Firefighter/EMT. The council is expected to approve the next, $250,000 phase of a traffic signal optimization plan that includes linking all traffic cameras at intersections to the sheriff's office. The video will be kept for 90 days.
The Flagler County School Board meets in workshop at 3 p.m. in Room 3 on the third floor of the Government Services Building in Bunnell. Board members will discuss putting out to bid architectural services for $125,000, and will, discuss adoption of math textbooks and materials for all grades.
The Flagler Beach Planning and Architecture (or PAR) Board meets at 5:30 p.m. at City Hall, 105 S 2nd St.
The Rymfire Elementary School Advisory Council meets at 5:30 p.m. at the school's media center.
Matanzas High School's Percussion Class holds a concert in the Solo Bistro at the school, 7 p.m.
DSC Job Fair: Employers from a variety of industries will be on hand seeking to fill positions as Daytona State College's DeLand Campus hosts a spring job fair. Set for 9 a.m. to noon at the DeLand Campus, 1155 County Road 4139. Participating employers include Centra Care, Daytona Beverages, Halifax Health, Heartland Dental, J&P Cycles, National Broadband, Senior Helpers, Sherwin-Williams, Spherion Staffing, Sykes, US Foods, VITAS Healthcare, Volusia County Schools, Waffle House, Walgreens and others representing a range of industries. The job fair is free and open to the public; all are welcome. Additional job fairs are slated through spring: March 8 on DSC's Flagler/Palm Coast Campus, March 27 on the Daytona Beach Campus and one dedicated to health careers on May 1 also on the Daytona Beach Campus. For additional information regarding the upcoming job fairs or DSC's Career Services, contact Dean Howe, (386) 506-3379 or Dean.Howe@DaytonaState.edu.
The Hammock Community Association meets at 7:30 p.m. at the Hammock Community Center, 79 Mala Compra Rd., with guest speaker Gary Inks of Marineland Dolphin Adventure, who'll speak of new plans for the attraction and of tourism.
The Flagler Sportsfishing Club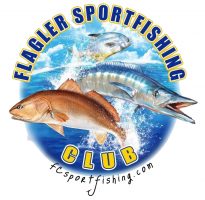 holds its monthly meeting starting with quick tips at 7 p.m., a general club meeting at 7:30 p.m. and a panel discussion at 8 p.m. at the VFW Club, 47 Old Kings Rd N Palm Coast. All are welcome. Also where to go find the latest information on the club's activities. The night will introduce a few key sponsors that support the club and its members. The night is also Swap and Shop Night so bring any fishing equipment that you want to sell.
The Daytona State College Foundation's Wisdom in Senior Education (WISE) program: Advanced Technology College (ATC), 1770 Technology Blvd, Daytona Beach, Multipurpose Room (Rm. 109). Florida History Through the Amazing Illustrations of Harper's Weekly. James Zacharias is the senior curator of education and curator of history at the Museum of Arts and Sciences. Once the most popular newspaper in America from 1855-1910, Harper's gave birth to modern journalism. Using amazing illustrations carved from wood and new technology, Harper's Illustrated Weekly could visually document moments in American and Florida history with great ease. A blend of art technology and history, the presentation takes you on a visual journey through the state during the Civil War and Florida's Gilded Age. The art is exquisite and the stories amazing. The Foundation created the WISE program to provide continuing education and cultural enrichment activities to senior members of the community. WISE is open to anyone age 50 or older, for $30 for an individual or $50 per couple per year. Find a complete list of spring presenters at DaytonaState.edu/wise. For more information, contact Suzette Cameron (386) 506-4506, or Suzette.Cameron@DaytonaState.edu.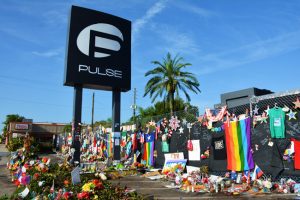 PULSE: A Musical Celebration of Those Who Lived and Are Living Their True Lives, a Stetson Alumni Recital: Shawn Copeland ('99), clarinet, Kayla Liechty Paulk ('90), clarinet. 7:30 p.m. Lee Chapel in Elizabeth Hall, 421 N. Woodland Blvd., DeLand. All concerts are free and open to the public. Call 386/822-8950. The concert will premiere "PULSE," a sonata for clarinet and piano, written by Stetson alumnus Carlos Velez along with other works, which are significant to the theme of the recital, such as, Velez's "Prism Suite" for solo clarinet, Leonard Bernstein's "Sonata for Clarinet Piano" and David Maslanka's meditative and commemorative "Eternal Garden: Four Songs for Clarinet and Piano." "PULSE" is a musical celebration of Orlando's LGBTQ community and a musical depiction of a night spent in three clubs within one nightclub in Orlando. This piece is not an in memoriam for these tragic deaths; rather, it is a celebration of the lives of these individuals, and an expression of their courage for simply being themselves at a time when situations like this are often treated with hate and violence.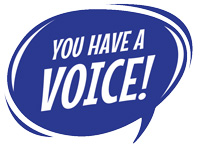 COMMUNITY INPUT SOUGHT ON HEALTH ISSUES: Flagler county residents are being asked to speak up and voice their opinion on a variety of health-related topics through an online survey. The input from the community will be used to create health improvement plans to address community concerns and improve quality of life. The survey is online here countyhealthsurvey.com and is available in English and Spanish. Results of the survey provide the foundation of Community Health Needs Assessments, which are a collection of data used to inform communities and develop goals to improve health outcomes. Once the assessments are complete, they will be used to create three-year Community Health Improvement Plans for both Volusia and Flagler counties. The assessments are being conducted in collaboration with the Florida Department of Health in Flagler and Volusia counties, Flagler Cares, local hospitals and Volusia and Flagler county government. Residents, employers and community partners are encouraged to share this link and ask others to take the survey as well. The survey will close February 28, 2019. Please take the survey here.
Navy Bombing in the Ocala National Forest
: Navy training schedules indicate that inert and live bombing will take place at the Pinecastle Range Complex located in the Ocala National Forest this week. Bombings at times can be heard in Flagler-Palm Coast. The bombings are scheduled as follows:
Tuesday: 11 a.m. to 11 p.m. – Live/Inert
Wednesday: 11 a.m. to 11 p.m. – Live/Inert
Thursday: 11 a.m. to 11 p.m. – Live/Inert
Friday: 11 a.m. to 11 p.m. – Live/Inert
Saturday: 11 a.m. to 11 p.m. – Live/Inert
Sunday: 5-11 p.m. – Live/Inert
During bombing periods wildlife may be temporarily displaced. Use extra caution when driving through the Ocala National forest and surrounding areas. Secure any items around your residence that could attract wildlife. Always be mindful of larger animals including black bears and practice bearwise measures. The telephone number for noise complaints is 1-800-874-5059, Fleet Area Control and Surveillance Facility, Jacksonville, Fla. For additional information, call (904) 542-5588.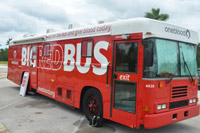 Blood Donations: The Big Red Bus will be at the following locations this week (schedule your donation by going to the website and entering a Palm Coast zip code, then locating one of the venues below):
Wednesday: Post Office, 2 Pine Cone Drive, Palm Coast, 2 to 5 p.m.
Thursday: Banfield Pet Hospital, 5270 State Road 100 (Target ShoppinG center), Palm Coast, 11 a.m. to 2 p.m.
Thursday: Woody's BBQ, 99 Flagler Plaza Drive, Palm Coast, 3 to 6 p.m.
Sunday: Trinity Presbyterean Church, 156 Florida Park Drive, Palm Coast, 8:30 a.m. to 12:30 p.m.
Sunday: Walmart, 174 Cypress Point Parkway, Palm Coast, 1:30 to 3:30 p.m.


Jail Bookings and Last 24 Hours' Incidents in Flagler, Palm Coast, Flagler Beach, Bunnell
Sources: Flagler County Sheriff's Office, Flagler Beach Police Department, Bunnell Police Department. This is Flagler County's only comprehensive, one-stop compilation of all local law enforcement's daily day and night shift commanders' reports.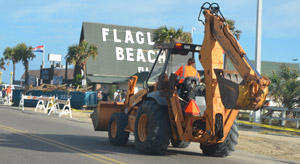 Flagler Beach Is Open For Business: A1A Construction Update:
FlaglerLive is providing weekly updates to year-long construction on and near State Road A1A in Flagler Beach as the Florida Department of Transportation rebuilds a 1.5-mile segment from South 9th Street to South 22nd Street, and builds a sea wall at the north end of town. These updates are provided through DOT or local officials. If you have any relevant information or images, you're welcome to email them to the editor here.
February 4 Update: Construction is scheduled to begin this week week on Segments 2 and 3 of the S.R. A1A project. Work on Segment 2, from S. 22nd Street to S. 9th Street will include removal of the existing low-profile barrier wall, and construction of the temporary lime rock base on the east side of the roadway to prepare for placement of temporary asphalt. This work will require single lane closures with flagging operations during the day. Work is expected to progress from south to north. Both northbound and southbound traffic will remain on S.R. A1A. The southbound S.R. A1A detour is expected to begin in late February.
Work on Segment 3, from N. 18th Street to Osprey Drive will include removing two existing beach walkovers near N.18th Street and one walkover in front of Oceanside Condominiums as noted in the plans. Work also will include importing and placing sand in preparation for installing the auger cast pilings. Traffic will be shifted slightly to the west on S.R. A1A to accommodate the work. Drivers can expect a single lane closure with flagging operations when traffic is shifted.
The contractor has 300 days to complete the work.
See Also:


U.S. 1 and Old Dixie Highway Roundabout Construction Updates:
FlaglerLive is providing weekly updates to the planned 15-month, $4.1 million construction of a roundabout at U.S. 1 and Old Dixie Highway. The project started in late January and is scheduled for completion by spring 2020.
This week southbound U.S. 1 will be reduced to one lane and be shifted slightly west onto new pavement. Southbound U.S. 1 traffic heading to Old Dixie Highway will be directed to stay on southbound U.S. 1 and make a U-turn to return to Old Dixie Highway using northbound U.S. 1. Old Dixie Highway drivers heading to southbound U.S. 1 will have to turn onto northbound U.S. 1 and make a U-turn to access southbound U.S. 1. Later this week, northbound U.S. 1 will be reduced to one lane and shifted west onto the existing southbound side of the roadway. Once this shift is made, U.S. 1 will have one lane in each direction through the project area. The speed limit will be reduced along U.S. 1 through the construction zone, and drivers are asked to be alert and use caution when traveling through the work area.
More details here.
See Also:


Scholarship Applicants Wanted: The Flagler Woman's Club will award multiple $2000 scholarships to male and female graduating seniors in all areas of study including Theatre, Art, Music, and Trade Schools. Applicants must be a U.S. Citizen; a resident of Flagler County for a minimum of one year; have a financial need and qualify for acceptance to a college or a trade school. Printed applications are now available at the Flagler Palm Coast and Matanzas High Schools' Guidance Departments; the Flagler County Library in Palm Coast and the Flagler Beach Library. The application is also available on our Face Book page at The Flagler Woman's Club. The application deadline is February 8, 2019. For more information call Kay Johnson at (386)439-3960 or (386)405-8518.


In Florida and in State Government:
Note: Some proceedings below can be followed live on the Florida Channel. Most legislative proceedings can be followed through the Senate or House websites.

COALITION FOR CHILDREN HOLDS KICKOFF: Sen. Aaron Bean, R-Fernandina Beach, is expected to take part in a kickoff breakfast for the Florida Coalition of Children's annual rally at the Capitol. The rally is a two-day event. (Tuesday, 8 a.m., 22nd floor, the Capitol.)
FINANCIAL LITERACY SOUGHT: The Senate Education Committee will take up a bill (SB 114), filed by Sen. Travis Hutson, R-St. Augustine, that would require students entering ninth grade beginning in the 2019-2020 school year to earn one-half credit in personal financial literacy and money management. The bill is dubbed the "Dorothy L. Hukill Financial Literacy Act," after the late Sen. Dorothy Hukill, a Port Orange Republican who long pushed for teaching financial literacy in schools. (Tuesday, 10 a.m., 412 Knott Building, the Capitol.)
SENATORS MOVE FORWARD WITH VAPING BAN: The Senate Innovation, Industry and Technology Committee will take up a proposal (SPB 7012) that would carry out a voter-approved constitutional amendment that bans vaping in indoor workplaces. The bill largely mirrors a longstanding ban on smoking tobacco in indoor workplaces. But in one key difference, it would allow city or county ordinances that would place more-restrictive regulations on vaping. Under state law, only the state can regulate smoking tobacco. The Senate bill also would add vaping to a state law that bars people under age 18 from smoking tobacco within 1,000 feet of schools. Voters approved the constitutional amendment in the Nov. 6 election. (Tuesday, 10 a.m., 110 Senate Office Building, the Capitol.)
CAREER AND TECHNICAL EDUCATION ON TABLE: The House Education Committee will take up issues related to career and technical education, including a presentation by the Foundation for Excellence in Education about the impact of industry credentials. (Tuesday, 1:30 p.m., Reed Hall, House Office Building, the Capitol.)
IMPACT FEES EYED: The Senate Community Affairs Committee will consider a proposal (SB 144), filed by Sen. Aaron Bean, R-Fernandina Beach, that would place additional restrictions on the use of impact fees by local governments. (Tuesday, 2 p.m., 301 Senate Office Building, the Capitol.)
'BUNDLED' BALLOT MEASURES TARGETED: The Senate Ethics and Elections Committee will take up a proposal (SJR 74), filed by Sen. Rob Bradley, R-Fleming Island, that would impose a single-subject requirement on measures placed on the ballot in the future by the Florida Constitution Revision Commission. The issue drew attention last year after the Constitution Revision Commission bundled seemingly unrelated issues into single proposed constitutional amendments. As an example, one amendment that was approved by voters Nov. 6 combined a ban on offshore oil drilling with a ban on vaping in workplaces. The Constitution Revision Commission, a 37-member panel that meets every 20 years, has unique powers to place measures on the ballot. The commission will not meet again until 2037 in advance of placing measures on the 2038 ballot. If approved by the Legislature, Bradley's single-subject proposal could go before voters in 2020 and, if passed, would apply to the 2037-2038 Constitution Revision Commission. (Tuesday, 2 p.m., 412 Knott Building, the Capitol.)
DISTRACTED DRIVING DISCUSSED: The Senate Infrastructure and Security Committee will hold a workshop and panel discussion on distracted driving. The discussion is expected to include representatives of the Department of Highway Safety and Motor Vehicles, the Florida Highway Patrol, the Florida Police Chiefs Association and the Florida Sheriffs Association. (Tuesday, 2 p.m., 110 Senate Office Building, the Capitol.)
UTILITY TAX ISSUES ON TABLE: The Florida Public Service Commission will hold a regular commission meeting, followed by a hearing on the impacts of the 2017 federal tax overhaul on Florida Power & Light. During the regular meeting, the commission also will consider the tax overhaul's impacts on Florida Public Utilities Co. The tax overhaul, in part, cut corporate income-tax rates from 35 percent to 21 percent, and the state's utilities are expected to pass along savings to customers. (Tuesday, 9:30 a.m., Betty Easley Conference Center, 4075 Esplanade Way, Tallahassee.)
—-Compiled by the News Service of Florida and FlaglerLive


To • include your event in this section, please fill out this form.
♦
June 26
: Flagler County Commissioner Joe Mullins hosts a "business town hall" meeting for Flagler Beach businesses to, in his words, "unify businesses to have a strong voice" and "combine marketing efforts." The meeting is at 3 p.m. at Key West Eats, 1112 South Oceanshore Boulevard, Flagler Beach.
♦
June 26
: A meeting of Facing Grief Together, formerly known as Compassionate Friends, is scheduled at the Vitas Office at 4 North Old Kings Road (across from Kentucky Fried Chicken) in Palm Coast. The meeting begins at 5:30 p.m. Facing Grief Together, a nonprofit self-help bereavement support organization for families that have experienced the death of a child. The meeting is open to all parents, grandparents, and siblings over age 18 who has suffered the loss of a child of any age. For more information, call John Brady at 610-428-3139. To learn more about Facing Grief Together, visit their national website at www.compassionatefriends.org.
♦
June 27
: The Palm Coast Beautification and Environmental Advisory Committee meets at 5 p.m. at City Hall in Town Center. The committee will discuss climat change and sea level rise.
♦
June 27
: The Flagler Beach City Commission meets at 5:30 p.m. at City Hall, 105 South Second Street. The commission will get the annual update from the Flagler County Health Department's Gretchen Smith, and will consider a resolution providing for a temporary limited exception to the prohibition against signs being placed within public rights of way within designated areas of the city uniquely impacted by the SR A1A project. The commission will also discuss amendments to its murals ordinance, and an ordinance increasing Municipal Business Tax rates by not more than five percent.
♦
June 27
: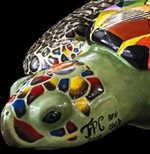 Another unveiling of the latest turtle sculpture to be added to the Turtle Trail: "PABLO" has been a work in progress this school year by the Flagler Palm Coast High School art club in collaboration with students from Old Kings Elementary School, the Marine Sciences flagship school for Flagler County. It will be unveiled at 1 p.m. at Old Kings Elementary School, 301 Old Kings Road South. Pablo's sponsor is Palm Coast Arts Foundation Trustee G. Lindsey Florence.
♦
June 28
: The Scenic A1A PRIDE Committee meets at 9 a.m. at the Hammock Community Center, 79 Mala Compra Rd. off A1A.
See the full agenda here
.
♦
June 28
: The Flagler County School Board meets in a special session to financially close out the year at 9 a.m. at the Government Services Building, Bunnell.
♦
June 28
: Urban Surf 4 Kids Surf Camp, starting at 9 a.m., South 6th Street on the Beach.
♦
June 28
: "Opry Reunion" debuts. This family style variety show features cast members of Daytona Opry, Downtown Opry and a few new entertainers. Linda Cole, Firecrackers, Michael Leone (Elvis), Eddie Davis, Kaitlyn Kent and Michele Marie will return. Each show will also feature a special guest or two. Bring your family to this high energy variety show, similar to the shows in Branson and Myrtle Beach. This show features classic standards from Gospel, Country, R&B, Motown & much more. Opry Reunion is at Oceanside Inn 1909 South Atlantic Avenue in Daytona Beach Shores. Showtime is 8 PM and doors open at 7:30 PM. Reserved tickets are $20. A VIP table (comfortably seats 8) is $150. Call (386) 307-0922 for ticket information.
♦
June 29
: First Aid and CPR/AED 9 a.m.-4 p.m. at Fire Station 25, 1250 Belle Terre Pkwy., Palm Coast. This class is a seven-hour course (one hour for lunch) designed to meet OSHA regulations and teach administering CPR to children and adults, using an Automated External Defibrillator (AED), using a mask or barrier device, assisting with bleeding, broken bones. $50/person with registration required by 9 a.m. June 27. Register at www.parksandrec.fun/adults. More info: 386-986-2300 and cprcertification@palmcoastgov.com.
♦
June 29-20
: Jr. Lifeguard Camp, 8 a.m-12p.m. at Palm Coast Aquatics Center, 339 Parkview Drive. The Junior Lifeguard Camp offers step-by-step lifeguarding skill development. Learn water safety, lifeguard rescues, and First Aid CPR/AED in a weekend camp. Class attendees will receive a CPR mask, Red Cross whistle and T-shirt. For ages 11-15 years. $70/session. Registration required at www.parksandrec.fun/camps. More info: 386-986-2323.
♦
June 29
: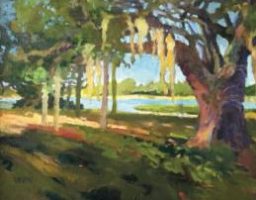 "Transitions: The Art of Trish Vevera, Past and Present," opens at Berkshire Hathaway with a free reception at 6 p.m. The show is curated by Paul Beaulieu and Thomas Anastasio. At 101 Palm Coast Parkway, European Village. Vevera is the reigning
Flagler County Artist of the Year
.
♦
July 1
: Nar-Anon offers hope and help for families and friends of addicts. Every Monday, 6 p.m., St. Mark by the Sea Lutheran Church, 303 Palm Coast Pkwy NE, Palm Coast, Fellowship Hall Entrance. See the website, www.nar-anon.org, or call (800) 477-6291.
♦
July 2
: The Flagler Beach Planning and Architecture (or PAR) Board meets at 5:30 p.m. at City Hall, 105 S 2nd St. The board will consider a new ordinance relating to the protection of gopher tortoises, with new regulations applicable during development activities.
♦
July 3
: Fireworks in the Park: Kick off your Independence Day celebration one day early July 3. Pack your picnic basket and bring your blanket and chairs to watch the free colorful display at Central Park at Town Center, 975 Central Ave, beginning at 9 p.m. Entertainment and food vendors will begin at 6 p.m. A patriotic ceremony starts at 7 p.m.
♦
July 5
: First Friday Garden and Butterfly Walk at Washington Oaks Gardens State Park, 6400 North Oceanshore Blvd., 10 a.m. Join a ranger at 10am for a walk through our historical gardens. Learn about the history of our park while exploring the beauty of the formal gardens, with an emphasis on butterflies. The walk is approximately 1 hour. Please bring water and wear comfortable walking shoes. Meet in the garden parking lot. Garden walk included with park entry. No registration required.
♦
July 5-7
: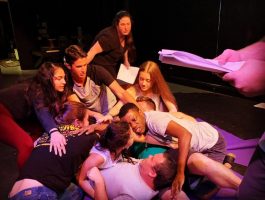 "A Midsummer Night's Madness," a summer workshop production at Palm Coast's City Repertory Theatre. Tickets are $15, Friday and Saturday at 7 p.m., Sunday at 3 p.m.
Book here
.
♦
July 6
: The Palm Coast Arts Foundation hosts its First Saturday Creative Bazaar, an arts and crafts flea market. at 1500 Central Avenue in Town center. Arts foundation members and other vendors will have booths of goods for sale. 8 a.m. to 2 p.m.
♦
July 6
: World Cup Finals Watch Party: The women's soccer World Cup is here again. Join fellow residents at the Palm Coast Community Center, 305 Palm Coast Pkwy NE, as they watch the finals match to see which country is crowned the best in the world July 7. There will be snacks, giveaways and activities for kids. The event costs $1 per person. The final's kickoff is 11 a.m.
♦
July 8
: Nar-Anon offers hope and help for families and friends of addicts. Every Monday, 6 p.m., St. Mark by the Sea Lutheran Church, 303 Palm Coast Pkwy NE, Palm Coast, Fellowship Hall Entrance. See the website, www.nar-anon.org, or call (800) 477-6291.
For events beyond this date, see the fuller Coming Days here.
To • include your event in this section, please email the details, including date, time, a brief description of the event, contact information, and, if you wish, an image, please use this form.


Keep Up with Donald Trump's attacks on the press through the ACLU's running tab here.
Keep Up with mass shootings in a running database here.


Palm Coast Construction and Development Progress Reports
Here's a summary of the latest city developments as of Jan. 31, 2019, with a link to the full week in review here.
<![if !IE]><![endif]>


Cultural Coda
Vaughan Williams: Rhosymedre (US Marine Band)
Previous Codas: