Thursday Briefing: Thomas Binkley Trial, Palm Coast Survey, FYO at Kiwanis, Free Tennis
FlaglerLive | January 24, 2019
Today:: Cloudy with showers and slight chance of thunderstorms in the morning, then mostly sunny in the afternoon. Highs in the lower 70s. West winds 10 to 15 mph. Chance of rain 80 percent. Tonight: Much colder. Clear. Lows around 40. Northwest winds 5 to 10 mph. Details here.
Today's document from the National Archives and the Astronomy Picture of the Day.
Today's tides: at the beaches, at the Intracoastal Waterway.
Drought Index: 84
The OED's Word of the day: hastile, adj.
The Live Community Calendar
Today's jail bookings.
Today's Briefing: Quick Links


""This mass journey, which had begun at the time of World War One, marked the beginning of the end of a kind of domestic American colonialism. The other great industrial powers, like Britain and France and Holland, had established their exploitive economic system in distant places inhabited by people of color. America prided itself that it was not a colonial power, but, in fact, our colonialism was unofficial, practiced upon powerless black people who lived within our borders. When Britain and France ended their colonial rules in the middle of this century, they merely cut all ties to the regions they had exploited. In America, the exploited were American citizens living on American soil, mostly in the South. Thus a great migration began from the rural South—the colonial region—to the great metropolitan centers of the North, which they saw as a new homeland. But they came north with terrible disadvantages; most particularly, they had been denied the education that would allow them to make an easy transition to a more prosperous life."
–From David Halberstam's "The Fifties" (1993).
Previously:

Note: all government meetings noticed below are free and open to the public unless otherwise indicated. Many can be heard or seen live through each agency's website.
The Sheriff's daily incident reports and jail bookings are posted here.
In Court: Thomas Binkley, 62, of Bunnell, goes on trial before Circuit Judge Terence Perkins in courtroom 401 at the Flagler County Courthouse, starting at 9 a.m. with jury selection. Binkley is alleged to have molested two girls who were 6 and 8. See the story here.
The Flagler Beach City Commission meets at 5:30 p.m. at City Hall on 2nd Street.
The Palm Coast Beautification and Environmental Advisory Committee meets at 5 p.m. at City Hall in Town Center. The committee will hear an update on the planned Town Center park sculpture garden.
The Doo Wop Project performs at the Flagler Auditorium at 7:30 p.m.
Palm Coast Residents' Survey: Palm Coast residents have until Feb. 2 to take the 2018-2019 Palm Coast Citizen Survey, which may be taken online here. The city is conducting the survey as part of its annual goal-setting process. The survey covers a variety of topics related to quality of life; city services such as stormwater drainage, street maintenance, garbage, recycling and streetlights; recreational programs and events; amenities such as parks, trails; economic growth and development; traffic flow; and crime prevention and public safety. It also allows residents to provide comments on any subject they'd like to share with the city. For more background, go here.
Tennis tournament: See the rising stars of men's tennis from around the world all week through Sunday, Jan. 27, at the Palm Coast Men's 25K: A USTA M25 Event at the Palm Coast Tennis Center, 1290 Belle Terre Parkway. The pro tournament has a new name this year. This is the City of Palm Coast's 10th year hosting the tournament, and USTA will be presenting Palm Coast an award for that achievement. This year the Tennis Center has qualified to host a higher-level tournament with a $25,000 purse (as opposed to a $15,000 purse) – bringing in a greater caliber of players and offering an even more competitive event. Up to 50 touring professionals will compete. Spectator admission is free Jan. 21-24. Also free is Net Generation Kid's Day at 9 a.m. Jan. 26, where children 16 years and under will have fun and games on-court with the head pro of the Palm Coast Tennis Center as well as USTA pros! Advance registration for Net Generation Kid's Day is recommended at www.parksandrec.fun/events. Events Jan. 25-27 require tickets at $5 non-member adult, $3 Tennis Center pass holder, $3 children ages 10-17, and free for kids under 10. Tickets are valid for the whole day. Tickets are available for purchase daily at the front desk or in advance at www.parksandrec.fun/events. Tickets to participate in the Pro-Am Event on Jan. 22 are $35; advance registration is required and can be done so at www.parksandrec.fun/events or at the Palm Coast Tennis Center. Play right alongside touring professionals. The schedule is as follows, with more details on times here: www.palmcoastgov.com/tennisfutures.:
Through Friday: Singles and Doubles Main Draw
Saturday: Net Generation Kid's Day, 9 a.m., Doubles finals
Sunday: Singles Finals.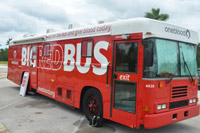 Blood Donations: The Big Red Bus will be at the following locations this week (schedule your donation by going to the website and entering a Palm Coast zip code, then locating one of the venues below):
Friday: Walmart, 174 Cypress Point Parkway, Palm Coast, 10 a.m. to 6 p.m.
Saturday: Flagler Palm Coast High School, at the Flagler Home and Lifestyle Show, 5500 State Road 100, 8 a.m. to 3 p.m.
Sunday: Flagler Palm Coast High School, at the Flagler Home and Lifestyle Show, 5500 State Road 100, 10 a.m. to 4 p.m.
Sunday: Walmart, 174 Cypress Point Parkway, Palm Coast, 10 a.m. to 6 p.m.


Jail Bookings and Last 24 Hours' Incidents in Flagler, Palm Coast, Flagler Beach, Bunnell
Sources: Flagler County Sheriff's Office, Flagler Beach Police Department, Bunnell Police Department. This is Flagler County's only comprehensive, one-stop compilation of all local law enforcement's daily day and night shift commanders' reports.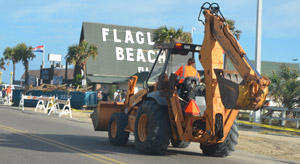 Flagler Beach Is Open For Business: A1A Construction Update:
FlaglerLive is providing weekly updates to year-long construction on and near State Road A1A in Flagler Beach as the Florida Department of Transportation rebuilds a 1.5-mile segment from South 9th Street to South 22nd Street, and builds a sea wall at the north end of town. These updates are provided through DOT or local officials. If you have any relevant information or images, you're welcome to email them to the editor here.
January 24 update: The project team had anticipated beginning construction this week on S.R. A1A. However, the work is pending some utility relocations, which have not yet been completed. The project is now delayed to February. According to a city official, "
February 4th is the new start date when the 300 day clock starts. Road work(no detours) will start sooner at the north end beginning approximately the second week of February with detours on the southern stretch starting in late February/early March."
The contractor has 300 days to complete the work.
See Also:


Intracoastal Bank today announced financial results for the year ended December 31, 2018:
Total assets at December 31, 2018, were $326.3 million up $11.6 million, or 4%, from $314.8 million at December 31, 2017. Total deposits at December 31, 2018 were $294.3 million, up 9 million, or 3% from $285 million, at December 31, 2017. Total loans at December 31, 2018 were $219.6 million, up 21 million, or 11% from $198.5 million, at December 31, 2017. Net income for the full year 2018 increased by 14% from the full year 2017.
Intracoastal Bank's President and Chief Executive Officer Bruce E. Page reported the Tier 1 capital ratio was 9.29% at December 31, 2018, above what is required to be considered well capitalized. The Bank continues to prove its safe and sound with excellent credit quality with no delinquent loans, no foreclosed properties and no charge offs for 2018. Mr. Page said, "Intracoastal's 2018 results far exceeded expectations and the Bank continues to perform significantly better than industry norms in overall performance. Intracoastal's proven track record of producing strong financial results has positioned the Bank to continue grow and make loans for the betterment of the local community and economy." Intracoastal Bank is a locally owned and operated financial institution. Intracoastal Bank's Flagler County banking center is located at 1290 Palm Coast Parkway, NW, Palm Coast, Florida 32137. The Bank's Volusia County Banking Center is located at 2140 LPGA Blvd., Daytona Beach, FL 32117.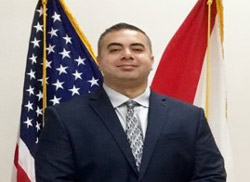 Leadership Academy Graduate: Commander Philip Reynolds of the Flagler County Sheriff's Office graduated from the 43rd Class of the Florida Criminal Justice Executive Institutes' Florida Leadership Academy on January 11, 2019. "I'm very proud of Commander Reynolds and his determination to continue to learn and develop as a leader," Sheriff Rick Staly said. "On behalf of our agency, we all wish to congratulate him on this achievement." The Florida Leadership Academy is a four-week course held in Tallahassee, Florida, designed to prepare first line supervisors in criminal justice organizations to exemplify the character and integrity expected of criminal justice professionals. Graduates understand leaders as role models, and the importance of leaders as coaches, teachers, and mentors to other members of the organization. Participants in the Florida Leadership Academy learn the skills necessary to support the technical and administrative needs of their agency. These skills include proactive problem solving, effective communication, and related leadership skills. The Florida Criminal Justice Executive Institute, which is part of the Florida Department of Law Enforcement and is affiliated with the State University System, was established in 1990 by the Florida Legislature to address the need for an innovative and multi-faceted approach to the education and training of criminal justice professionals (www.fdle.state.fl.us).

Innovative Financial Solutions announces new office location in Palm Coast: Innovative Financial Solutions, a leading financial services firm, announces its new location in Palm Coast at Creekside at Grand Haven office/retail complex on the corner of Colbert Lane and Waterfront Park Drive at the entrance to Palm Coast's Waterfront Park on the Intracoastal Waterway. For Innovative Financial Solutions, the new office space offers the latest in design while incorporating the beauty of the development. A full solar electric with battery back up and geothermal heating/cooling are but a few of the amenities in the new building. The complex is also one of the first commercial developments in Palm Coast to offer electric vehicle charging stations under the SemaConnect network. The new office will allow for additional growth in meeting the increasing demand for independent financial advisors in Palm Coast. The new address is: 4 Concorde Lane, Suite 1, Palm Coast, FL 32137. The firm's phone number will remain as 386-597-2856.


In Florida and in State Government:
Note: Some proceedings below can be followed live on the Florida Channel. Most legislative proceedings can be followed through the Senate or House websites.

ACCESS TO COURTS DISCUSSED: The House Civil Justice Subcommittee will receive a presentation from the Florida Commission on Access to Civil Justice, which was created by Supreme Court Justice Jorge Labarga to increase access to civil courts. (Thursday, 9 a.m., 404 House Office Building, the Capitol.)
ELECTION LAWSUITS AT ISSUE: The House Oversight, Transparency & Public Management Subcommittee will receive a presentation by Secretary of State Mike Ertel about election litigation in 2018. (Thursday, 9 a.m., Morris Hall, House Office Building, the Capitol.)
SCHOOL FUNDING FORMULA CONSIDERED: The House PreK-12 Appropriations Subcommittee will receive a presentation about the Florida Education Finance Program, which is the main funding formula for public schools. (Thursday, 9 a.m., Reed Hall, House Office Building, the Capitol.)
BRIGHT FUTURES MONEY EYED: The Joint Legislative Budget Commission, which is made up of House and Senate leaders and can make mid-year budget changes, will consider pumping an additional $25.3 million into the Bright Futures scholarship program amid higher-than-expected student participation this year. Lawmakers provided nearly $520 million for the Bright Futures program in the state budget. But the latest estimate from state analysts showed an increase in qualifying students could push the cost to about $545 million. The Department of Education is requesting that lawmakers approve an additional $25.3 million for the program, which is funded through what is known as the Educational Enhancement Trust Fund. That trust fund receives money from the Florida Lottery. With backing from key lawmakers such as former Senate President Joe Negron, R-Stuart, the Legislature has dramatically increased higher-education financial aid programs in recent years. Lawmakers, for example, expanded top-level Bright Futures awards to cover full tuition and fees, as well as to pay for some textbooks. (Thursday, 11:30 a.m., 212 Knott Building, the Capitol.)
MARIJUANA RULES ON AGENDA: The Joint Administrative Procedures Committee will consider rules about the state's medical-marijuana system. (Thursday, 1:30 p.m., 404 House Office Building, the Capitol.)
SUPREME COURT RELEASES OPINIONS: The Florida Supreme Court is scheduled to release its weekly opinions. (Thursday, 11 a.m.)
MORRIS SPEAKS TO GOP CLUB: Political consultant and commentator Dick Morris will speak at a meeting of the Republican Federated Women of South Florida. (Thursday, 6:30 p.m., Boca Country Club, 17751 Boca Club Blvd., Boca Raton.)
—-Compiled by the News Service of Florida and FlaglerLive


To • include your event in this section, please fill out this form.
♦
June 25
: The Palm Coast City Commission meets in workshop at 9 a.m. at City Hall. The workshop is focused on the city's 2019-20 budget, with a discussion on taxes.
♦
June 25
: Flagler County's housing division presents a Renter's Rights Workshop at 5:30 p.m. at the Government Services Building 2, Room 3 (3rd Floor), 1769 East Moody Blvd, Bunnell. Learn about Landlord-Tenant and Fair Housing laws. Attorneys from Community Legal Services of Mid-Florida will present Rights and Responsibilities as a Renter at this free, educational event. The workshop will not include individual legal consultations. For additional information contact Flagler County SHIP Housing Administrator Ralston Reodica: rreodica@flaglercounty.org, (386) 313-4037 extension 5. The workshop is open to all at no charge.
♦
June 25
: The Flagler County Opioid Task Force meets at 6 p.m. at the Flagler County Public Library, 2500 Palm Coast Parkway. The task force will meet the fourth Tuesday of every month at the library through November.
♦
June 26
: Flagler County Commissioner Joe Mullins hosts a "business town hall" meeting for Flagler Beach businesses to, in his words, "unify businesses to have a strong voice" and "combine marketing efforts." The meeting is at 3 p.m. at Key West Eats, 1112 South Oceanshore Boulevard, Flagler Beach.
♦
June 26
: A meeting of Facing Grief Together, formerly known as Compassionate Friends, is scheduled at the Vitas Office at 4 North Old Kings Road (across from Kentucky Fried Chicken) in Palm Coast. The meeting begins at 5:30 p.m. Facing Grief Together, a nonprofit self-help bereavement support organization for families that have experienced the death of a child. The meeting is open to all parents, grandparents, and siblings over age 18 who has suffered the loss of a child of any age. For more information, call John Brady at 610-428-3139. To learn more about Facing Grief Together, visit their national website at www.compassionatefriends.org.
♦
June 27
: The Palm Coast Beautification and Environmental Advisory Committee meets at 5 p.m. at City Hall in Town Center. The committee will discuss climat change and sea level rise.
♦
June 27
: The Flagler Beach City Commission meets at 5:30 p.m. at City Hall, 105 South Second Street. The commission will get the annual update from the Flagler County Health Department's Gretchen Smith, and will consider a resolution providing for a temporary limited exception to the prohibition against signs being placed within public rights of way within designated areas of the city uniquely impacted by the SR A1A project. The commission will also discuss amendments to its murals ordinance, and an ordinance increasing Municipal Business Tax rates by not more than five percent.
♦
June 27
: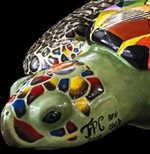 Another unveiling of the latest turtle sculpture to be added to the Turtle Trail: "PABLO" has been a work in progress this school year by the Flagler Palm Coast High School art club in collaboration with students from Old Kings Elementary School, the Marine Sciences flagship school for Flagler County. It will be unveiled at 1 p.m. at Old Kings Elementary School, 301 Old Kings Road South. Pablo's sponsor is Palm Coast Arts Foundation Trustee G. Lindsey Florence.
♦
June 28
: The Scenic A1A PRIDE Committee meets at 9 a.m. at the Hammock Community Center, 79 Mala Compra Rd. off A1A.
See the full agenda here
.
♦
June 28
: The Flagler County School Board meets in a special session to financially close out the year at 9 a.m. at the Government Services Building, Bunnell.
♦
June 28
: Urban Surf 4 Kids Surf Camp, starting at 9 a.m., South 6th Street on the Beach.
♦
June 28
: "Opry Reunion" debuts. This family style variety show features cast members of Daytona Opry, Downtown Opry and a few new entertainers. Linda Cole, Firecrackers, Michael Leone (Elvis), Eddie Davis, Kaitlyn Kent and Michele Marie will return. Each show will also feature a special guest or two. Bring your family to this high energy variety show, similar to the shows in Branson and Myrtle Beach. This show features classic standards from Gospel, Country, R&B, Motown & much more. Opry Reunion is at Oceanside Inn 1909 South Atlantic Avenue in Daytona Beach Shores. Showtime is 8 PM and doors open at 7:30 PM. Reserved tickets are $20. A VIP table (comfortably seats 8) is $150. Call (386) 307-0922 for ticket information.
♦
June 29
: First Aid and CPR/AED 9 a.m.-4 p.m. at Fire Station 25, 1250 Belle Terre Pkwy., Palm Coast. This class is a seven-hour course (one hour for lunch) designed to meet OSHA regulations and teach administering CPR to children and adults, using an Automated External Defibrillator (AED), using a mask or barrier device, assisting with bleeding, broken bones. $50/person with registration required by 9 a.m. June 27. Register at www.parksandrec.fun/adults. More info: 386-986-2300 and cprcertification@palmcoastgov.com.
♦
June 29-20
: Jr. Lifeguard Camp, 8 a.m-12p.m. at Palm Coast Aquatics Center, 339 Parkview Drive. The Junior Lifeguard Camp offers step-by-step lifeguarding skill development. Learn water safety, lifeguard rescues, and First Aid CPR/AED in a weekend camp. Class attendees will receive a CPR mask, Red Cross whistle and T-shirt. For ages 11-15 years. $70/session. Registration required at www.parksandrec.fun/camps. More info: 386-986-2323.
♦
June 29
: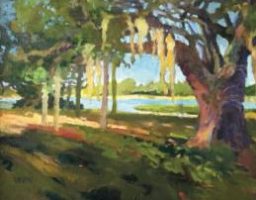 "Transitions: The Art of Trish Vevera, Past and Present," opens at Berkshire Hathaway with a free reception at 6 p.m. The show is curated by Paul Beaulieu and Thomas Anastasio. At 101 Palm Coast Parkway, European Village. Vevera is the reigning
Flagler County Artist of the Year
.
♦
July 1
: Nar-Anon offers hope and help for families and friends of addicts. Every Monday, 6 p.m., St. Mark by the Sea Lutheran Church, 303 Palm Coast Pkwy NE, Palm Coast, Fellowship Hall Entrance. See the website, www.nar-anon.org, or call (800) 477-6291.
♦
July 2
: The Flagler Beach Planning and Architecture (or PAR) Board meets at 5:30 p.m. at City Hall, 105 S 2nd St. The board will consider a new ordinance relating to the protection of gopher tortoises, with new regulations applicable during development activities.
♦
July 3
: Fireworks in the Park: Kick off your Independence Day celebration one day early July 3. Pack your picnic basket and bring your blanket and chairs to watch the free colorful display at Central Park at Town Center, 975 Central Ave, beginning at 9 p.m. Entertainment and food vendors will begin at 6 p.m. A patriotic ceremony starts at 7 p.m.
♦
July 5
: First Friday Garden and Butterfly Walk at Washington Oaks Gardens State Park, 6400 North Oceanshore Blvd., 10 a.m. Join a ranger at 10am for a walk through our historical gardens. Learn about the history of our park while exploring the beauty of the formal gardens, with an emphasis on butterflies. The walk is approximately 1 hour. Please bring water and wear comfortable walking shoes. Meet in the garden parking lot. Garden walk included with park entry. No registration required.
♦
July 5-7
: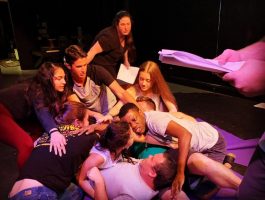 "A Midsummer Night's Madness," a summer workshop production at Palm Coast's City Repertory Theatre. Tickets are $15, Friday and Saturday at 7 p.m., Sunday at 3 p.m.
Book here
.
♦
July 6
: The Palm Coast Arts Foundation hosts its First Saturday Creative Bazaar, an arts and crafts flea market. at 1500 Central Avenue in Town center. Arts foundation members and other vendors will have booths of goods for sale. 8 a.m. to 2 p.m.
♦
July 6
: World Cup Finals Watch Party: The women's soccer World Cup is here again. Join fellow residents at the Palm Coast Community Center, 305 Palm Coast Pkwy NE, as they watch the finals match to see which country is crowned the best in the world July 7. There will be snacks, giveaways and activities for kids. The event costs $1 per person. The final's kickoff is 11 a.m.
♦
July 8
: Nar-Anon offers hope and help for families and friends of addicts. Every Monday, 6 p.m., St. Mark by the Sea Lutheran Church, 303 Palm Coast Pkwy NE, Palm Coast, Fellowship Hall Entrance. See the website, www.nar-anon.org, or call (800) 477-6291.
For events beyond this date, see the fuller Coming Days here.
To • include your event in this section, please email the details, including date, time, a brief description of the event, contact information, and, if you wish, an image, please use this form.


Keep Up with Donald Trump's attacks on the press through the ACLU's running tab here.
Keep Up with mass shootings in a running database here.


Palm Coast Construction and Development Progress Reports
Here's a summary of the latest city developments as of Jan. 18, 2019, with a link to the full week in review here.
<![if !IE]><![endif]>


Road and Interstate Construction:


Cultural Coda
Michel Sardou: Le France
Previous Codas: