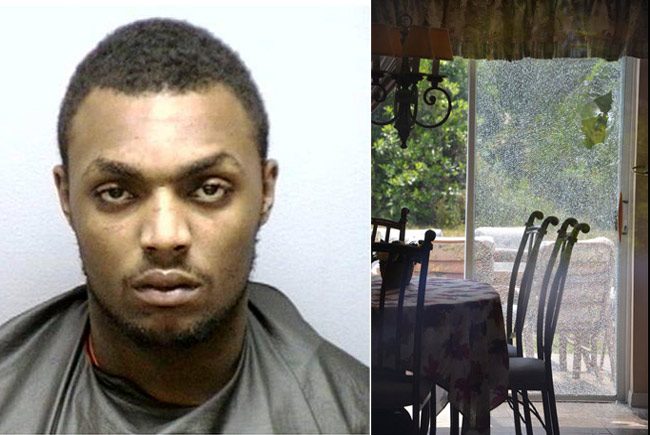 Today: Mostly cloudy with chance of showers in the morning, then partly cloudy with slight chance of showers in the afternoon. Highs in the lower 80s. Northwest winds 5 to 10 mph. Chance of rain 40 percent. Tonight: Mostly cloudy with chance of showers and slight chance of thunderstorms. Lows in the upper 60s. Southwest winds 5 to 10 mph. Chance of rain 50 percent. Details here.
Today's document from the National Archives and the Astronomy Picture of the Day.
Today's tides: at the beaches, at the Intracoastal Waterway.
Drought Index45
The OED's Word of the Day: Norn, n.2.
The Live Community Calendar
Today's jail bookings.
Today's Briefing: Quick Links


Note: all government meetings noticed below are free and open to the public unless otherwise indicated. Many can be heard or seen live through each agency's website.
The Sheriff's daily incident reports and jail bookings are posted here.
In Court: William Copeland, convicted in 2011 in the attempted murder of Accursio Venezia at Venezia's house on Leidel Drive in Palm Cast, and sentenced to 40 years in prison, seeks a modification of his sentence in a hearing before Circuit Judge Dennis Craig in Courtroom 401 at the Flagler County courthouse at 9 this morning. A jury found him guilty in a November 2012 trial. See the background story here.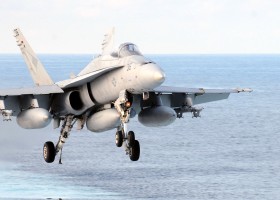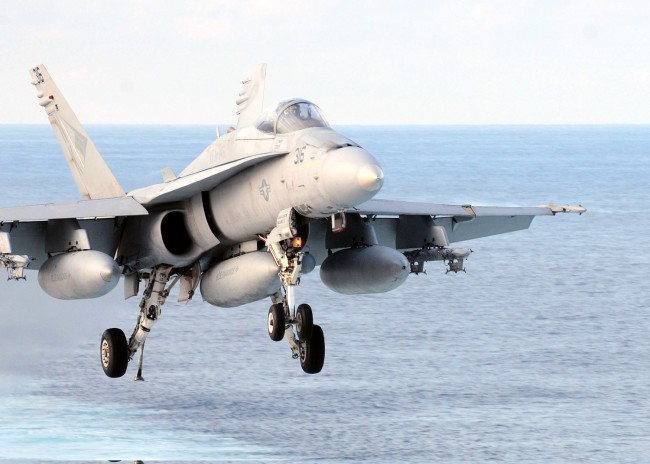 Navy Bombing in the Ocala National Forest: Navy training schedules indicate that inert and live bombing will take place at the Pinecastle Range Complex located in the Ocala National Forest this week. Bombings at times can be heard in Flagler-Palm Coast. The bombings are scheduled as follows:
Tuesday: 10 a.m. to 2:30 p.m., Inert, 2:30 p.m. to 11 p.m., Inert and Live.
Wednesday: 10 a.m. to 2:30 p.m., Inert, 2:30 p.m. to 11 p.m., Inert and Live.
Thursday: 11 a.m. to 11 p.m., Inert and Live.
Friday: 11 a.m. to 11 p.m., Inert and Live.
Saturday: 11 a.m. to 11 p.m., Inert and Live.
Sunday: 11 a.m. to 11 p.m., Inert and Live.
During bombing periods wildlife may be temporarily displaced. Use extra caution when driving through the Ocala National forest and surrounding areas. Secure any items around your residence that could attract wildlife. Always be mindful of larger animals including black bears and practice bearwise <http://myfwc.com/wildlifehabitats/managed/bear/wise/neighborhood/> measures. The telephone number for noise complaints is 1-800-874-5059, Fleet Area Control and Surveillance Facility, Jacksonville, Fla. For additional information, call (904) 542-5588.
The Bunnell Planning Board meets at 7 p.m. at City Hall, 201 West Moody Boulevard, Bunnell. The board will hear a request to allow vehicles to back into a public street to obtain egress from 501 E. Lambert St. It will also hear a Special Exception Request to allow a long-term foster home with up to 10 residents at 904 E. Moody Blvd.
Rymfire Elementary Morning Mile Kick-Off party, 8:1- a.m. at the school's big gym: Families, teachers and students are invited to the kick-off of the school's morning mile, with complimentary breakfast for all those in attendance, prizes for children and walking.

Humanitarian of the Year Nominations Sought: There are many Flagler County citizens who go above and beyond the call of duty to serve the needs of our community. This year, Abundant Life Ministries-Hope House will present the 2nd Annual Humanitarian and we are seeking nominees from within our county. The deadline for submissions is November 10th, please complete this nomination form and e-mail it to [email protected] or mail: Abundant Life Ministries-Hope House, Inc., P.O. Box 354925, Palm Coast, FL 32135. The award is sponsored by: Abundant Life Ministries-Hope House Inc., Inspiration of Hope Community Resources, and Community Partnership for Children (Flagler). This award will be presented during the "A Christmas to Remember" celebration for children in foster care and other children under the dependency court system. The event will be held December 16, 2017, 11 a.m. to 3 p.m. at the Flagler County Fairgrounds.
What Should the Humanitarian Look Like: A humanitarian endeavors to improve human conditions and quality of life through selfless service, while supporting and contributing to the basic human dignity of those in need. This award will recognize a local individual who has distinguished themselves through humanitarian activities in Flagler County. The Humanitarian should exhibit various characteristics that set themselves above what may be characterized as ordinary. These characteristics may include many hours of service without expectation of remuneration; services provided equally, impartially and neutrally; Service that embraces a common moral compass such as integrity, justice, honesty, responsibility, compassion and dedication; Embraces human diversity; and serves to improve the lives of those in need.

In Florida and in State Government:
Note: Some proceedings below can be followed live on the Florida Channel. Most legislative proceedings can be followed through the Senate or House websites.

VACATION RENTALS ON AGENDA: The Senate Community Affairs Committee will finish a workshop about state and local regulation of vacation-rental properties. (Tuesday, 9 a.m., 301 Senate Office Building, the Capitol.)
DIRECT PRIMARY CARE EYED: The Senate Health Policy Committee will consider a bill (SB 80), filed by Sen. Tom Lee, R-Thonotosassa, that would clear the way for doctors and patients to enter into "direct primary care" agreements. Under direct primary-care agreements, patients would make regular payments to physicians to cover routine care, cutting out the role of insurers. The bill would make clear that the agreements are not insurance and are not subject to regulation under insurance laws. (Tuesday, 9 a.m., 412 Knott Building, the Capitol.)
GALVANO GETS DESIGNATION: Senate Republicans will hold a caucus meeting to formally designate Sen. Bill Galvano, R-Bradenton, as their choice to become Senate president after the 2018 elections. (Tuesday, 11 a.m., Senate chamber, the Capitol.)
MEDICAID DENTAL SERVICES DISCUSSED: The House Health & Human Services Committee will discuss issues related to children's dental services in the Medicaid program. (Tuesday, 2 p.m., Morris Hall, House Office Building, the Capitol.)
TEXTING WHILE DRIVING TARGETED: The Senate Communications, Energy and Public Utilities Committee will take up a bill (SB 90), filed by Sen. Keith Perry, R-Gainesville, that would make texting while driving a primary offense. Currently, texting while driving is a "secondary" offense, meaning that law enforcement cannot pull over motorists for texting at the wheel. The law can only be enforced when police stop motorists for other reasons such as speeding. (Tuesday, 3 p.m., 301 Senate Office Building, the Capitol.)
CHILD MARRIAGES AT ISSUE: The Senate Judiciary Committee will consider a proposal (SB 140), filed by Sen. Lizbeth Benacquisto, R-Fort Myers, that would ban the issuance of marriage licenses to people under age 18. (Tuesday, 3 p.m., 110 Senate Office Building, the Capitol.)
SENATORS CONSIDER EVERS HIGHWAY: The Senate Transportation Committee will take up a bill (SB 358), filed by Sen. Jack Latvala, R-Clearwater, that would name a stretch of road in Santa Rosa and Okaloosa counties as "Senator Greg Evers Memorial Highway." Evers, a former Republican senator and House member, died Aug. 21 in a single-vehicle accident near his home in Okaloosa County. (Tuesday, 3 p.m., 401 Senate Office Building, the Capitol.)
UNF TRUSTEES MEET: The University of North Florida Board of Trustees is scheduled to meet. (Tuesday, 8:30 a.m., University of North Florida, Student Union, Jacksonville.)
ELECTION RESULTS CERTIFIED: The state Elections Canvassing Commission will certify the results of Oct. 10 special elections in House District 44 and House District 58. Republican Bobby Olszewski won a special general election in Orange County's District 44, while Republican Lawrence McClure won a GOP primary in Hillsborough County's District 58. (Tuesday, 9 a.m., Cabinet meeting room, the Capitol.)

To • include your event in this section, please email the details, including date, time, a brief description of the event, contact information, and, if you wish, an image, please use this form.




Palm Coast Construction and Development Progress Reports
Updates of ongoing permitting, construction and development projects in Palm Coast usually run here, along with a link to the city's Week in Review. But the Week in Review, under the guise of being modernized, has become flashier and power-point like while becoming less substantive and dumbed down. We may or may not link to it in future. Here's a summary of the latest developments as of Oct. 6
Click to access Oct-6-2017.pdf

Road and Interstate Construction:

Norwegian Ice Festival
Previous Codas: