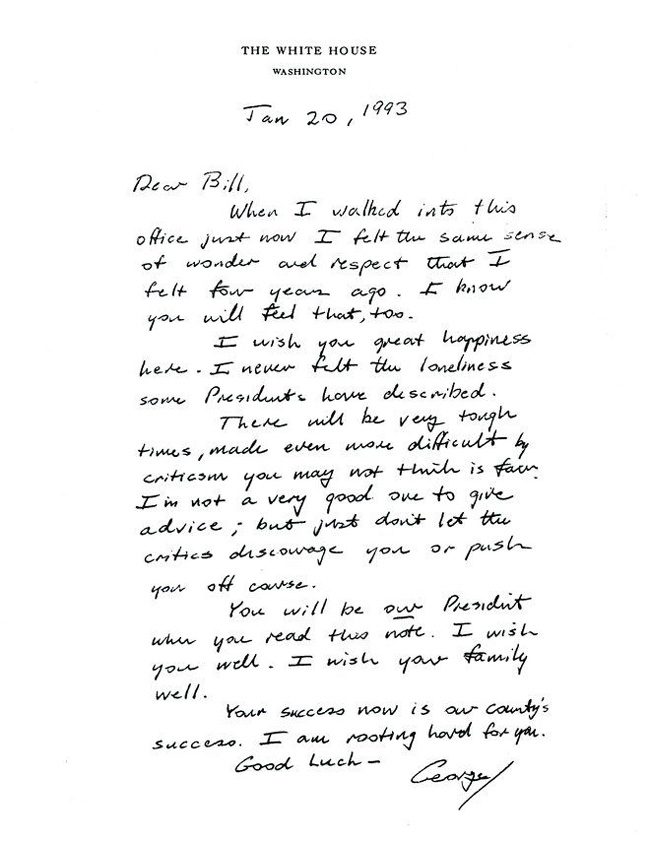 Today: Partly cloudy with a 50 percent chance of showers and thunderstorms. Highs in the lower 90s. Southwest winds 5 to 10 mph. Heat index readings 98 to 102. Tonight: Partly cloudy. Chance of showers and thunderstorms in the evening…then slight chance of showers and thunderstorms after midnight. Lows in the mid 70s. Southwest winds 5 to 10 mph. Chance of rain 40 percent. Details here.
Today's fire danger is moderate. Flagler County's Drought Index is at 143.
Today's tides: at the beaches, at the Intracoastal Waterway.
Today's document from the National Archives.
The OED's Word of the Day: pas si bête, int..
The Live Community Calendar
Today's jail bookings.
Today's Briefing: Quick Links


"Almost every major act of violence in our history, whether public or private, has antagonized one group at the same time that it satisfied another. The grievances and satisfactions of violence have so reinforced one another that we have become a rather bloody minded people in both action and reaction. We are likely to remain so as long as so many of us think violence is an ultimate solution to social problems."
–From a 350,000-word report by the National Commission on the Causes and Prevention of Violence, 1969.
Note: all government meetings noticed below are free and open to the public unless otherwise indicated. Many can be heard or seen live through each agency's website.
The Flagler County Technical Review Committee meets at 9 a.m. in the Government Services Building's Engineering Room, third floor, two review six applications. The agenda is here.

The Flagler County Contractor Review Board meets at 5 p.m. in board chambers at the Government Services Building. New business includes consideration of Alexander Sarris/AMS Landscaping LLC of Palm Coast and Eric Matthews, Screen Vision Inc., of Palm Coast.
The Flagler County Tourist Development Council meeting, scheduled for 10 a.m., was cancelled.
Flagler Technical Institute (Adult Education) holds its graduation at 7 p.m. at the Flagler Auditorium.
Sexual Assault Support Group: Survivors of Sexual Assault will discuss Self-Care after Trauma. What is Self-Care? Why is it important? How can I benefit from Self-Care? Child care will be provided. At the Family Life Center. Please call Candice Wilkie, 386-437-7747 ext 406, to sign up and for directions.
Ribbon-Cutting: Little Shop of Music, at City Marketplace, 160 Cypress Point Pkwy, Ste A213, Palm Coast, 4 p.m.

Updated jail bookings and day and night shift incident summary reports are available here.
Palm Coast Will Spend $500,000 to "Optimize" a Few Traffic Signals, But Expected Gains Are Vague: The promised "optimization" is largely speculative: the city provided no plan or method indicating how it would measure promised improvements when it presented the proposal to the city council this morning, and council members barely asked more than token questions.
Armed Robber Targets Walgreens on Palm Coast Parkway for Drugs, But Is Later Caught: The pharmacist at Walgreens told 911 of the robbery at 5:55 a.m., describing the suspect and his brown handgun. The suspect had asked him for a bottle of hydromorphone, or Dilaudid, an opiod, and a bottle of oxycodone, telling the pharmacist that he'd kill him if he informed police. He then fled.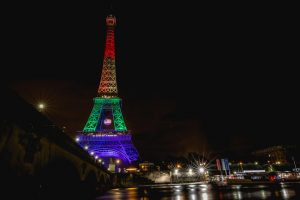 Florida's Political Landscape Riven By Orlando Massacre Even as Lasting Effects or Consequences Are Doubted: When asked about the impact of the Orlando shooting on the 2016 elections in Florida, some political consultants hung up quickly, saying it was too soon to discuss matters so crass. Others are as divided as the electorate about how candidates should treat the tragedy. Some even suggested that, by November, voters may already have forgotten about the Orlando killing spree, which President Barack Obama called "an act of terror and an act of hate."
Flagler County jail project behind schedule, on budget: The News Journal's Matt Bruce reports that "County Engineer Faith Alkhatib said an opening ceremony is expected for July 7, during which residents can tour the new 272-bed jail that includes 12 cell blocks."
Repeat Offender Back in Jail on Weapons Charge, But Few Stick in Long History of Arrests: Joseph Perugia, a convicted felon, has a lengthening history of arrests, and repeat arrests on weapons charges. His latest was on Sunday, when he threatened his girlfriend that he was "gonna kill you" and "gonna blast you through the door."
European Village Reborn: Palm Coast's Poster-Child of Housing Bust Thrives Again: Last week and two weeks earlier, the Palm Coast City Council voted to approve the latest zoning change at European Village to enshrine a few changes the city has been working on for months with area residents and business owners to help European Village maintain its newfound momentum.
Live Briefs:

In Florida and in State Government:
Note: Some proceedings below can be followed live on the Florida Channel.

The Florida Bar will start its annual convention, which will continue until Saturday. The convention will include swearing in Tampa attorney William J. Schifino, Jr. as president of The Bar. (Registration starts at 7:30 a.m., events at the Hilton Orlando Bonnet Creek, 14100 Bonnet Creek Resort Lane, Orlando, and at the Waldorf Astoria Orlando, 14200 Bonnet Creek Resort Lane, Orlando.)
Zika virus: Florida's congressional delegation will meet and receive presentations about the Zika virus, with panelists expected to include Tom Frieden, director of the federal Centers for Disease Control and Prevention. (8:30 a.m., Rayburn House Office Building, B-318, Washington.)
Women veterans: The Florida Department of Veterans' Affairs will start a two-day Women Veterans' Conference in St. Johns County. (9 a.m., First Coast Technical College, Building C, 2980 Collins Ave., St. Augustine.)
U.S. Sen. Marco Rubio, R-Fla., will lead a hearing titled "Assessing the Coast Guard's Increasing Duties: A Focus on Drug and Migrant Interdiction." U.S. Coast Guard Adm. Paul Zukunft is expected to testify before the Senate Subcommittee on Oceans, Atmosphere, Fisheries, and Coast Guard, which Rubio chairs. (2 p.m., Senate Russell Building, Washington.)
FPL rates: The state Public Service Commission will continue a series of public hearings about a proposal by Florida Power & Light to raise base electric rates. The utility has proposed nearly $1.34 billion in increases over three years. (6 p.m., Solid Waste Authority of Palm Beach County, 7501 North Jog Road, West Palm Beach.)
–Compiled by the News Service of Florida and FlaglerLive

In Coming Days in Palm Coast, Flagler and the Occasional Beyond:
♦ June 16: The Guana Tolomato Matanzas National Estuarine Research Reserve (GTM Research Reserve) invites the public to attend the free lecture series, "Afternoon Insight: Pollinators," from 3 to 4 p.m. at the GTM Environmental Education Center, 505 Guana River Road, Ponte Vedra Beach. Space is limited, reservations for the free event are required and may be made online here. Registration includes admittance to the exhibit hall prior to the lecture. For more information, call 904-823-4500.
♦ June 16: The fourth annual commemoration of the largest mass arrest of Rabbis in U.S. History, an event that took place in St. Augustine on June 18, 1964, will be held on Thursday, June 16, at 7 p.m. in the Gamache-Koger Theater in the Ringhaver Student Center at 48 Sevilla Street in St. Augustine on the campus of Flagler College. The 90-minute event will include the reading of the letter written by the Rabbis in the Flagler County Jail and a video of the forum held with the surviving rabbis who gathered in St. Augustine in June, 2014. This event is free, all are welcome, no advance arrangements are necessary. Call (904) 819-6365 for best directions.
♦ June 22: The Coastal Florida Benevolent Police Association hosts a candidate forum featuring all nine candidates for Flagler County sheriff, at the Portuguese-American Club, 1200 Palm Harbor Pkwy in Palm Coast. Doors open at 6:30 p.m., the forum begins at 7 p.m. All welcome.


♦ July 5: A pre-trial is scheduled at 1:30 p.m. before Circuit Judge Matthew Foxman in Courtroom 401 at the Flagler County Courthouse in the case of Joseph Bova II, the man accused of first-degree murder in the killing of Zuheily Roman Rosado in an execution-style shooting at the Mobil Mart on State Road 100 in Palm Coast in February 2013. Pre-trail hearings have been frequently continued, however. Bova has been held without bond at the Flagler County jail since May 11, 2015, when he returned from a state psychiatric hospital.
♦ July 18: The trial of Anna Pehota, 77, who faces a second-degree murder charge over the alleged killing of her husband in the Hammock in September 2015, is scheduled to begin with jury selection.
♦ July 25: The Plantation Bay Utility Customers Community meets at 6 p.m. at Club de Bonmont, 300 Plantation Bay Drive, Ormond Beach.
♦ July 20: The Flagler League of Cities, a gathering of the county's mayors, meets at noon at Flagler Beach City Hall.

The A.C.L.U. of Ohio sues Cleveland over protest regulations for July's G.O.P. convention https://t.co/F28jCPTw8w pic.twitter.com/RfgBQivCUt

— NYT Politics (@nytpolitics) June 14, 2016
What would America's presidential election look like under a parliamentary system? pic.twitter.com/MP97bCfrsJ

— The Economist (@EconUS) June 14, 2016
.@Trevornoah makes a plea for stronger gun regulations in response to the mass shooting in Orlando.https://t.co/ur9XL1oRqU

— The Daily Show (@TheDailyShow) June 14, 2016
Pastor refuses to mourn Orlando victims: "The tragedy is that more of them didn't die" https://t.co/DGG6jTKgsg

— The Washington Post (@washingtonpost) June 15, 2016
Schools Mull Policy That Would Allow Kindergarteners to Be Expelled for Microaggressions https://t.co/YaSI1lijom pic.twitter.com/ftTQRwVHWN

— National Review (@NRO) June 14, 2016

Fact-Checking the Knaves:


Palm Coast Construction and Development Progress Reports
The following is an update of ongoing permitting, construction and development projects in Palm Coast, through May 11:
Click to access week-in-review-may131.pdf

Road and Interstate Construction:

Schubert's Piano Sonata No 20 D 959 in A major Performed by Alfred Brendel
Previous Codas: