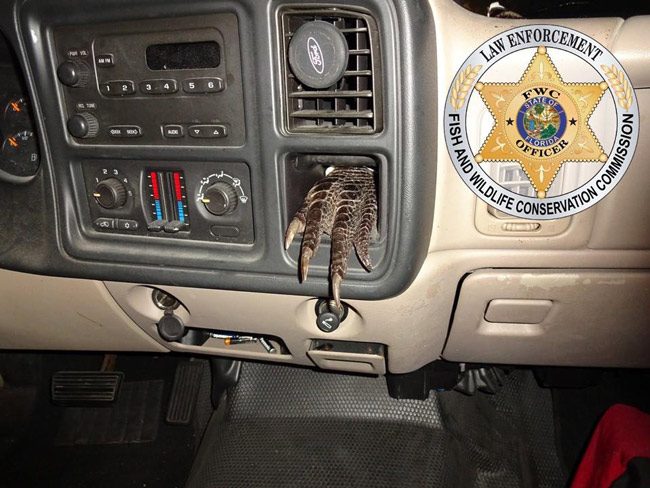 Today: Partly cloudy. Highs in the mid 80s inland…in the lower 80s coast. South winds 5 mph shifting to the east in the afternoon.
Tonight: Partly cloudy. Lows in the upper 60s. South winds 5 to 10 mph.Details here.
Today's fire danger is moderate. Flagler County's Drought Index is at 229.
Today's tides: at the beaches, at the Intracoastal Waterway.
Today's document from the National Archives.
The OED's Word of the Day: mondegreen, n..
The Live Community Calendar
Today's jail bookings.
Today's Briefing: Quick Links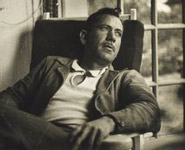 "Back from Camelot, and, reading the papers, not at all sure it was wise. Two first impressions. First, a creeping, all pervading, nerve gas of immorality which starts in the nursery and does not stop before it reaches the highest offices both corporate and governmental. Two, a nervous restlessness, a hunger, a thirst, a yearning for something unknown–perhaps morality. Then there's the violence, cruelty and hypocrisy symptomatic of a people which has too much, and last, the surly, ill temper which only shows up in humans when they are frightened."
–John Steinbeck in a letter to Adlai Stevenson (1959)
In Flagler and Palm Coast:
Note: all government meetings noticed below are free and open to the public unless otherwise indicated. Many can be heard or seen live through each agency's website.
The Public Safety Coordinating Council meets at 8:45 a.m. at the Emergency Operations Center, in the Government Services Complex in Bunnell. The monthly meeting, the second Wednesday of every month, rarely draws attention. This one will: it will gather police chiefs, city managers and elected officials to discuss a proposal by Sheriff Jim Manfre to decriminalize the possession of small amounts of pot, and instead enable cops to hand out civil citations.
Palm Coast's Leisure Services Advisory Committee meets at 5:30 p.m. at City Hall in Town Center. It will discuss the city's cultural arts grants program for the coming year, which starts with a workshop for all interested cultural organizations. The awards range up to $3,000.
Matanzas High School holds its senior awards ceremony at Pirate Theater, 6:30 p.m.
Ribbon Cutting: The Loan Pro Team at Fairway Independent Mortgage Corp., 399 Palm Coast Pkwy SW Unit 1, Palm Coast, at 4 p.m.
Correction: An earlier version of the Briefing incorrectly referred to Palm Coast City Manager Jim Landon's Lunch 'n Learn lecture at the Palm Coast Community Center today. The lecture is scheduled for next Wednesday.


Updated jail bookings and day and night shift incident summary reports are available here.
County Government's Health Costs Take $1.5 Million Hit, Clouding Brighter Budget Outlook: While the county could generate $2.25 million in additional revenue without raising the tax rate, it still faces $5 million in what Coffey calls "major budgetary challenges," not least of them increasing health care costs.
For Flagler's Gun Shops, New Residents Spur Brisk Business But Laws Conceal Debate: With the discussion of gun control and gun rights provoking more discussions than foreign affairs this election season, FlaglerLive spoke to three store owners who hold different views on many aspects of the debate, though one thing they all agree on is that the gun sales business in Florida is doing very well.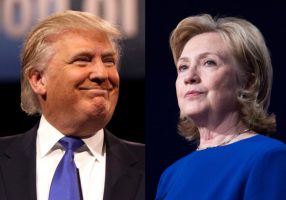 What Blowout? Trump Even With Clinton in Florida and Pennsylvania, Ahead in Ohio: The Quinnipiac University poll, among the more accurate polling organizations, finds Clinton barely ahead, 43-42 in Florida and Pennsylvania, and Trump somewhat ahead in Ohio, 43-39. The Florida and Pennsylvania results are within the 3 percent margin of error. They're just beyond it in the Ohio poll. All three polls were conducted with more than 1,000 voters, and are the first major sampling of voter preferences since Trump's opponents dropped out.
Construction on Florida Hospital Flagler's $15 Million Expansion Advances: Work has been completed on both the expansion's foundation and the concrete masonry block shear wall stair tower. Construction workers are currently setting structural steel and exterior framing is expected to begin in early June.
Live Briefs:
♦ Beethoven's 9th Closes Jacksonville Symphony's 2016 Season May 20-21


In Florida and in State Government:
Note: Most proceedings below can be followed live on the Florida Channel.

The Board of Directors of Enterprise Florida will meet after holding committee meetings Tuesday. (8:30 a.m., Naples Beach Hotel & Golf Club, 851 Gulf Shore Blvd. North, Naples.)
National Security Advisor Susan Rice is scheduled to give a commencement address for Florida International University's Steven J. Green School of International and Public Affairs. (10 a.m., FIU Arena, Modesto A. Maidique Campus, Miami.)
–Compiled by the News Service of Florida and FlaglerLive


In Coming Days in Palm Coast and Flagler:
Click on the links for more details: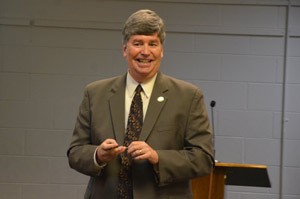 ♦ May 18: Palm Coast City Manager Jim Landon is the guest speaker at the free Lunch N' Lecture at the Palm Coast Community Center, 11 a.m. to 12:30 p.m. The presentation, "Preparing for the Future, Improving our Past," will include plenty of time for questions, so take the time to pre-register by calling the Parks and Recreation Department at 386-986-2323. Attendance includes a free lunch, if you reserve in advance. (space is limited).
♦ May 28-29: Flagler Palm Coast High School Class of 1996's 20-Year Reunion. The event combines a fundraising event for the Josh Crews Writing Project through the Education Foundation and two events, one for the graduates and a family picnic. A dinner for alumni and guests at Oceanside Country Club is planned for Saturday and a family picnic is planned for Sunday at Herschel King Park. Graduates are asked to provide gift certificates, goods and products or a donation to be part of a silent auction towards the Writing Project and to register for the celebrations. For more information go to www.fpc1996.com or call Magda at 386-986-9300 or Carl Laundrie III at 386/237-4845.


♦ June 4: Flagler County's Democratic Executive Committee holds a potluck picnic at Hershel King Park at 1000 Grady Prather Jr. Cove in Palm Coast starting at noon, with honorary guest James Canfield, first mayor of Palm Coast. Plenty of children's activities, a dunk tank, ice cream truck, and a chance to meet Democratic candidates. Free admission includes hot dogs, baked beans and coleslaw.
♦ June 7: A 1:30 p.m. hearing is scheduled in the case of Anna Pehota, accused of second-degree murder in the shooting death of her husband on Sept. 23, 2015, in the Hammock. Her trial was scheduled for April 18, but her attorney, Ray Warren, was granted a delay so he could explore Pehota's memory issues, which could play a deciding role in the handling of her case. The results of that inquiry are to be the subject of this hearing.
♦ June 14: Dr. Bill Mefford, Faith Outreach Specialist for Americans United for Separation of Church and State, leads a discussion entitled "Religion and Partisan Politics Don't Mix," hosted by the All Flagler Democratic Club at 7 p.m. at the African American Cultural Society, 4422 US 1 North, Palm Coast. Call 386-447-7030 for best directions. This program is free, open to the public, all are welcome, no advance arrangements are necessary.
Survey Request: The River to Sea Transportation Planning Organization (TPO), which includes Palm Coast, is seeking input from residents of Palm Coast as it plans transportation improvements for the Metropolitan Planning Area (MPA) that includes Volusia County and portions of Flagler County. The TPO has launched a "Tell the TPO" campaign to survey people who live or work in Volusia and/or Flagler counties, as well as visitors. The 11-question survey can be accessed here. All responses received by May 31, 2016, will be placed in a drawing for a chance to win a free iPad Mini.


Study confirms world's coastal cities unsavable if we don't slash carbon pollution https://t.co/KBy99g54lR pic.twitter.com/RO3ZBISA87

— ThinkProgress (@thinkprogress) May 10, 2016
Donald Trump wants everyone to forget about his radical tax plan. Clinton won't let him https://t.co/1FFkjnzOj4 pic.twitter.com/UW0h67fvcZ

— Mother Jones (@MotherJones) May 10, 2016
The longest hatred: a history of anti-Semitism – and why opposing it benefits us all https://t.co/8GcljSmD7d pic.twitter.com/VExxdZ4MFV

— New Statesman (@NewStatesman) May 10, 2016
Media figures call out conservatives for pushing "bathroom predator" myth to justify discriminatory anti-LGBT laws: https://t.co/z2PWvszjy0

— Media Matters (@mmfa) May 10, 2016
Obama to make historic visit to Hiroshima https://t.co/yV85oqIT3g pic.twitter.com/poMix5ZvQt

— HuffPost Politics (@HuffPostPol) May 10, 2016
How one 19th-century stove maker created a socialist utopia in north France, by @annaleszkie https://t.co/JbOXiolXeA pic.twitter.com/vKv4qXIYpX

— New Statesman (@NewStatesman) May 10, 2016


Fact-Checking the Knaves:



Palm Coast Construction and Development Progress Reports
The following is an update of ongoing permitting, construction and development projects in Palm Coast, through April 27:
Click to access progress-report-april21-27-2016.pdf


Florida Agricultural Museum Summer Camps: Become a junior farmer at the Florida Agricultural Museum this summer! Junior farmers will learn about farm life, forestry, and Florida history. Participate in arts & crafts, farm animal care, Florida fauna/flora education, fun and games. Sessions are all 10 a.m. to 4 p.m., $175 per session and are as follows:
1st) June 7-9
2nd) June 14-16
3rd) June 21-23
4th) June 28-30
5th) July 5-7
6th) July 12-14


Road and Interstate Construction:


Bach's Goldberg Variations, Performed by Evgeni Koroliov
Previous Codas: