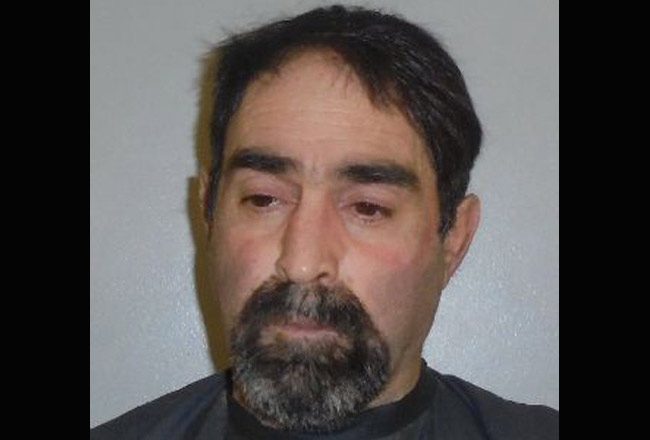 Joseph Perugia, a convicted felon, has a lengthening history of arrests, and repeat arrests on weapons charges. His latest was on Sunday, when he threatened his girlfriend that he was "gonna kill you" and "gonna blast you through the door."
Perugia, a 56-year-old resident of 19 Sanchez Avenue in the Hammock, had returned home after spending much of the day drinking with a friend, according to his arrest report. His girlfriend, Annie Lynch, and his roommate, Reid Massucci, told police he became belligerent and confrontational. Lynch tried to get away from him after Perugia "made threats of violence toward her with his Taurus .357 Magnum revolver," the report states.
The gun, police found, had been loaded with six rounds. The witnesses did not provide written statements to deputies, who concluded that the gun had been "in constructive possession" of Perugia. He was arrested, taken to Florida Hospital Flagler for clearance, then booked at the Flagler County jail.
Despite his long record of arrests, Perugia has been found guilty only once on any of the many charges he's faced.
In 2013 he was found guilty of improperly exhibiting a weapon, a first-degree misdemeanor, in a deal that included dropping a felony child abuse charge and reducing the weapons charge from a felony aggravated assault charge. Last year he was again charged with two counts of discharging a gun in public and using a weapon under the influence of alcohol. The charges were dropped. In 2008 he faced a domestic battery charge. It was dropped. In 2003 he faced a felony aggravated battery charge. It was first transferred to county court and reduced to simple battery, then dropped. In 2002 he was charged with obstructing an officer and disorderly conduct. Both charges were dropped. Same stories in 1997 and 1998: battery charges. Charges dropped.