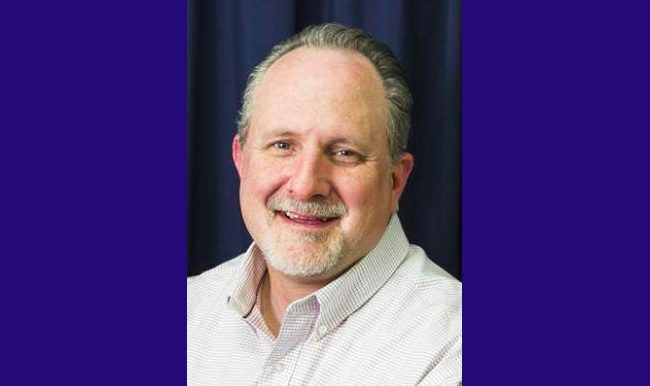 Today: Partly cloudy. A 40 percent chance of showers and thunderstorms in the afternoon. Highs in the lower 90s. Southwest winds around 5 mph shifting to the southeast in the afternoon. Heat index readings 99 to 103. Tonight: Partly cloudy. Chance of showers and slight chance of thunderstorms in the evening…then slight chance of showers and thunderstorms after midnight. Lows in the mid 70s. Southwest winds 5 to 10 mph. Chance of rain 30 percent. Details here.
Today's fire danger is moderate. Flagler County's Drought Index is at 140.
Today's tides: at the beaches, at the Intracoastal Waterway.
Today's document from the National Archives.
The OED's Word of the Day: bulerias, n..
The Live Community Calendar
Today's jail bookings.
Today's Briefing: Quick Links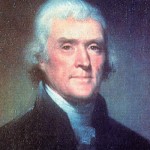 "Believing with you that religion is a matter which lies solely between man & his god, that he owes account to none other for his faith or his worship, that the legitimate powers of government reach actions only, and not opinions, I contemplate with sovereign reverence that act of the whole American people which declared that their legislature should make no law respecting an establishment of religion, or prohibiting the free exercise thereof, thus building a wall of separation between church and state."
–Thomas Jefferson, from an 1802 letter.
Note: all government meetings noticed below are free and open to the public unless otherwise indicated. Many can be heard or seen live through each agency's website.
Medical Pot Webinar: The Florida Department of Health hosts a 1:30 p.m. webinar to discuss implementation of a 2014 law that allows patients with certain conditions to receive non-euphoric medical marijuana. Legal disputes have delayed patients from being able to obtain the cannabis. To register for the webinar, go to this website.
Flagler County's Affordable Housing Advisory Committee meets at 8:30 a.m. in the Financial Services Conference Room, 3rd floor of the Government Services Building, to review four applications for housing assistance aid under the State Housing Initiative Partnership program.
The Palm Coast City Council meets in workshop at 9 a.m. at City Hall in Town Center. The council will hear an update from the city's economic development "partners." It will also discuss financing the next step of the city's traffic signal optimization plan, first discussed in December 2014, and discuss its latest contract with the Flagler Humane Society. The full agenda is here.
The St. Johns River Water Management District Governing Board, which has taxing authority over Flagler County, meets after holding committee meetings. (Committee meetings start at 9 a.m., district headquarters, 4049 Reid St., Palatka.)
Religion and Partisan Politics Don't Mix: Dr. Bill Mefford, Faith Outreach Specialist for Americans United for Separation of Church and State, leads a discussion entitled "Religion and Partisan Politics Don't Mix," hosted by the All Flagler Democratic Club at 7 p.m. at the African American Cultural Society, 4422 US 1 North, Palm Coast. Call 386-447-7030 for best directions. This program is free, open to the public, all are welcome, no advance arrangements are necessary. Mefford is Director of Civil and Human Rights for the General Board of Church and Society of the United Methodist Church where he works on immigration, refugees, criminal justice reform, death penalty and torture abolition, religious freedom and other civil rights issues.
The Flagler County Centennial Committee meets at 1:30 p.m. in the Financial Services Conference Room, 3rd floor of the Government Services Building.
The Flagler County Planning and Development Board meets at 6 p.m. in board chambers at the Government Services Building to review just one application for a swimming pool variance.


Updated jail bookings and day and night shift incident summary reports are available here.
European Village Reborn: Palm Coast's Poster-Child of Housing Bust Thrives Again: Last week and two weeks earlier, the Palm Coast City Council voted to approve the latest zoning change at European Village to enshrine a few changes the city has been working on for months with area residents and business owners to help European Village maintain its newfound momentum.
All Charges Dropped Against 3 Men Arrested In Belle Terre Shooting Spree in March: Steverson Jean-Louis, 19, of 45 Prattwood Drive, Derek Hall Jr., 23, of 45 Buttonworth Drive, and Phillip Haire, 18, of 11 London Drive, all in Palm Coast, had each faced a charge of firing or throwing a deadly missile into an occupied vehicle, a second-degree felony, and an aggravated assault with a deadly weapon charge, a third-degree felony.
50 People Killed, 53 Wounded at Orlando Gay Club in Worst Mass Shooting in U.S. History: In the deadliest mass shooting in memory–and the worst act of terrorism on U.S. soil since 9/11–, 50 people have been killed, 53 wounded by a lone gunman at Pulse Orlando, a gay nightclub on South Orange Avenue, starting at 2 o'clock this morning. Orlando has declared a state of emergency.


In Florida and in State Government:
Note: Some proceedings below can be followed live on the Florida Channel.

Water claims: State Insurance Consumer Advocate Sha'Ron James will host a public forum about increases in water-loss claims, particularly in Miami-Dade, Broward and Palm Beach counties. Insurers blame the claims for higher insurance premiums. (9 a.m., Florida Atlantic University, Boca Raton Campus, Stadium Recruiting Room, 777 Glades Road, Boca Raton.)
The Florida Citrus Commission meets and discusses issues such as a reduced budget for the Department of Citrus. (9 a.m., Florida Department of Citrus, 605 East Main St., Bartow.)
Sen. Aaron Bean, R-Fernandina Beach, will review the 2016 legislative session during a Northside Business Leaders luncheon. (11:45 a.m., Jacksonville Zoo, 370 Zoo Parkway, Jacksonville.)
–Compiled by the News Service of Florida and FlaglerLive


In Coming Days in Palm Coast, Flagler and the Occasional Beyond:
♦ June 16: The Guana Tolomato Matanzas National Estuarine Research Reserve (GTM Research Reserve) invites the public to attend the free lecture series, "Afternoon Insight: Pollinators," from 3 to 4 p.m. at the GTM Environmental Education Center, 505 Guana River Road, Ponte Vedra Beach. Space is limited, reservations for the free event are required and may be made online here. Registration includes admittance to the exhibit hall prior to the lecture. For more information, call 904-823-4500.
♦ June 16: The fourth annual commemoration of the largest mass arrest of Rabbis in U.S. History, an event that took place in St. Augustine on June 18, 1964, will be held on Thursday, June 16, at 7 p.m. in the Gamache-Koger Theater in the Ringhaver Student Center at 48 Sevilla Street in St. Augustine on the campus of Flagler College. The 90-minute event will include the reading of the letter written by the Rabbis in the Flagler County Jail and a video of the forum held with the surviving rabbis who gathered in St. Augustine in June, 2014. This event is free, all are welcome, no advance arrangements are necessary. Call (904) 819-6365 for best directions.
♦ June 22: The Coastal Florida Benevolent Police Association hosts a candidate forum featuring all nine candidates for Flagler County sheriff, at the Portuguese-American Club, 1200 Palm Harbor Pkwy in Palm Coast. Doors open at 6:30 p.m., the forum begins at 7 p.m. All welcome.


♦ July 5: A pre-trial is scheduled at 1:30 p.m. before Circuit Judge Matthew Foxman in Courtroom 401 at the Flagler County Courthouse in the case of Joseph Bova II, the man accused of first-degree murder in the killing of Zuheily Roman Rosado in an execution-style shooting at the Mobil Mart on State Road 100 in Palm Coast in February 2013. Pre-trail hearings have been frequently continued, however. Bova has been held without bond at the Flagler County jail since May 11, 2015, when he returned from a state psychiatric hospital.
♦ July 18: The trial of Anna Pehota, 77, who faces a second-degree murder charge over the alleged killing of her husband in the Hammock in September 2015, is scheduled to begin with jury selection.
♦ July 25: The Plantation Bay Utility Customers Community meets at 6 p.m. at Club de Bonmont, 300 Plantation Bay Drive, Ormond Beach.
♦ July 20: The Flagler League of Cities, a gathering of the county's mayors, meets at noon at Flagler Beach City Hall.


#Orlando shooter's murky ISIS ties: Media should be cautious in how they report https://t.co/Dsjjtx8L05

— Salon (@Salon) June 13, 2016
Orlando Jewish community calls for unity w/Muslim community as nation reels from hate crime https://t.co/4PkfgMvNtN pic.twitter.com/3qr2Tyeyfn

— J Street (@jstreetdotorg) June 13, 2016
Openly gay imam reacts to #Orlando shooting, makes plea for common sense gun laws. https://t.co/pifiC3Ttrh pic.twitter.com/s29DkTfSmL

— ABC News (@ABC) June 13, 2016
Following Trump revoking its credentials, WaPo said it will cover him "energetically" https://t.co/Odgb02etKP pic.twitter.com/yxF9ln0r9Y

— Talking Points Memo (@TPM) June 13, 2016
🎧 How we categorize tragedies like Orlando: https://t.co/U0gOweNBxa

— FiveThirtyEight (@FiveThirtyEight) June 13, 2016


Fact-Checking the Knaves:



Palm Coast Construction and Development Progress Reports
The following is an update of ongoing permitting, construction and development projects in Palm Coast, through May 11:
Click to access week-in-review-may131.pdf


Road and Interstate Construction:


Gabriel Faure's Requiem, Orchestre de Paris, Chen Reiss, Matthias Coerne
Previous Codas: