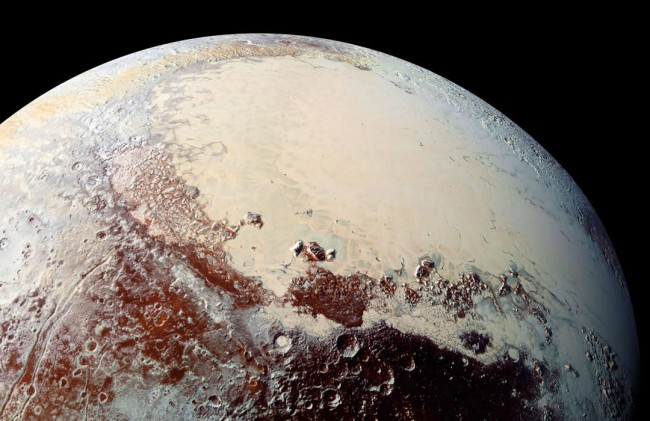 Today: Sunny. Highs in the upper 70s. Northeast winds 10 to 15 mph.Tonight: Clear. Lows in the mid 50s inland…in the upper 50s coast. East winds 5 mph. Details here.
Today's fire danger is moderate. Flagler County's Drought Index is at 242.
Today's tides: at the beaches, at the Intracoastal Waterway.
Today's document from the National Archives.
The OED's Word of the Day: murgeon, v..
The Live Community Calendar
Today's jail bookings.
Today's Briefing: Quick Links

Note: all government meetings noticed below are free and open to the public unless otherwise indicated. Many can be heard or seen live through each agency's website.

The Flagler County Commission meets in a 9 a.m. workshop, to be followed by a special meeting (to ratify decisions reached during the workshop) at the Emergency Operations Center in Bunnell. Commissioners will hear a presentation from the Centennial Committee preparing the celebration of the county's 100th anniversary next year. But the bulk of the workshop is devoted to the county's newly acquired tourism department. Commissioners will discuss the grant standards of the department, which have become looser in recent years (with the commission's blessing) and may become looser still, the addition of another employee, at $45,000 a year (not including benefits), to the tourism department, spending tourism dollars on acquiring a $145,000 hydraulic stage and $80,000 worth of bleachers, among other acquisitions, and a discussion of capital projects. The full agenda and background materials are here.

The Palm Coast City Council meets at 9 a.m. at City Hall in Town Center. Council members are expected to approve a final re-play of Island Walk Shopping Center (the former Palm Harbor) and a credit agreement regarding transportation impact fees, as well as cost overruns at the Holland Park construction project and the Seminole Woods reclaimed water main project.
The Flagler County School Board meets at 4:30 p.m. for its latest expulsion hearing, which is closed to the public, then at 5 p.m. for a workshop and for a regular meeting at 6 p.m., all in board chambers at the Government Services Center. The workshop will include discussions on employee insurance and the student code of conduct and a presentation on Palm Harbor Academy by Gilliard Glover. At the regular meeting, the board is expected to approve the latest agreement with the teachers' and service employee unions.
The Bunnell Planning, Zoning and Appeals Board meets at 7 p.m. at City Hall, 201 West Moody Blvd.

Palm Coast Fire Department offers free Car Seat Check : From 9:30 to 11:30 a.m. and 1 to 3 p.m. Tuesday, April 19, at Fire Station 25, 1250 Belle Terre Parkway, Palm Coast. The checks will be done in the Fire Department's drive-through bays to assure everyone is out of the sun. Firefighters from the Palm Coast Fire Department who have been trained as car seat technicians will check to make sure car seats are installed properly and will also show parents/guardians how to properly install their car seat according to manufacturer and vehicle specifications. Additional information on keeping children safe will also be provided. People who attend the event are asked to bring their car seat manual and the vehicles owner's manual with them, if possible. For more information, call the Palm Coast Fire Department at 386-986-2300.
Youth Leadership Flagler Graduation: The Flagler County Chamber of Commerce is proud to announce the graduation of our third graduating class of Youth Leadership Flagler. Made up of students from both Matanzas, Flagler Palm Coast High School, and i3 Tech Acadamy these program graduates have gone through leadership training similar to the chamber's adult Leadership Flagler Program. Leadership Alum and YLF Alum as well as Chamber members are invited to attend this celebratory event, hosted by the Flagler County Chamber of Commerce and the Young Professionals Group of Flagler County. 6 p.m. at the Hilton Harden Inn, Palm Coast.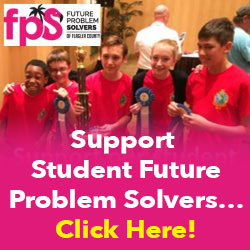 Help Flagler Schools' Future Problem Solvers Get to International Competition in June: Fifty-nine students from four schools–FPC, Bunnell Elementary, Rymfire Elementary and Indian Trails Middle–have won invitations to international competition in lansing, Michigan, June 1-5. But they're raising money to get there, and they need your help. It's about $1,000 a student, though most students will be chipping in around $400 each, reducing the needed match. FlaglerLive is proud to be a sponsor. Now go help them out.
Survey Request: The River to Sea Transportation Planning Organization (TPO), which includes Palm Coast, is seeking input from residents of Palm Coast as it plans transportation improvements for the Metropolitan Planning Area (MPA) that includes Volusia County and portions of Flagler County. The TPO has launched a "Tell the TPO" campaign to survey people who live or work in Volusia and/or Flagler counties, as well as visitors. The 11-question survey can be accessed here. All responses received by May 31, 2016, will be placed in a drawing for a chance to win a free iPad Mini.
Moody Boat Launch to close April 6 through May 20 for improvements. Click for details.

Updated jail bookings and day and night shift incident summary reports are available here.
"Go Forward!" Flagler Beach Tells County, Clearing Way for $900,000 Design of Beach-Erosion Project: For the design, the county is relying on its own money from Tourist Development Council revenue, generated by a 4 percent sales surtax on short-term rentals, hotels, motels and other short-term lodging. It's also relying on state transportation dollars. For construction, it's eyeing the same pots and that of the Department of Environmental Protection.
Step-Father Accused of Child Abuse After Boy Throws Burrito at Him: It was not Peter Adelstein's first violent charge: last year he faced an aggravated battery-domestic violence charge after an argument with his 31-year-old common-law wife, who was herself charged with domestic battery in the incident. Both charges were dropped.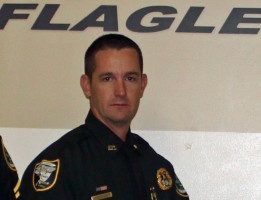 Sheriff's Sgt. Jason Neat Reprimanded Over Errors in Cocaine Seizure That Affected Case: Flagler County Sheriff's Sgt. Jason Neat faces a written reprimand for "unsatisfactory or incompetent performance" uncovered in an internal investigation following allegations that drug evidence against an individual was manipulated to make it look worse than it was, thereby aggravating his potential prison sentence.
Ethics Commission Unanimously Approves $6,200 Fine Against Sheriff Manfre, and Public Censure: The Florida Commission on Ethics this morning voted unanimously to accept an administrative law judge's recommendation that Flagler County Sheriff Jim Manfre be fined $6,200 and publicly reprimanded and censured over two ethical violations dating back to the early part of his tenure in 2013. Those are non-criminal penalties.
Deputy Responsible for False Arrest of Dakota Ward Is Suspended For 3 Days as Investigation Concludes: James Gore, a Flagler County Sheriff's deputy who two weeks ago was disciplined in an unrelated matter, was suspended for three days without pay and charged with "unsatisfactory or incompetent performance" as a result of his investigation that led to the false arrest of an 18-year-old Bunnell resident late last month.
Zone-Busting School Bill That Allows Student Transfers Anywhere in the State Is Now Law: The 160-page measure (HB 7029), which ended up almost three times as long as its original version, was approved by lawmakers on the last day of this year's legislative session. It touched on virtually every level of public education in the state.

In Florida and in State Government:
Note: Most proceedings below can be followed live on the Florida Channel.

Sen. Joe Negron, a Stuart Republican who is slated to become Senate president in November, will continue a tour of the state's universities. (9 a.m., University of North Florida, Jacksonville. Also, 12:30 p.m., University of Florida, Gainesville. Also, 4:30 p.m., University of Central Florida, Orlando.)
Physician pay: The Agency for Health Care Administration will hold a meeting about physician compensation in the statewide Medicaid managed-care program. (2 p.m., Agency for Health Care Administration, 2727 Mahan Dr., Tallahassee.)
Gov. Rick Scott is expected to be the keynote speaker during the Republican Party of Pasco County's Reagan Day Dinner. Lt. Gov. Carlos Lopez-Cantera, a candidate for U.S. Senate, also is expected to attend. (7:30 p.m., Spartan Manor, 6121 Massachusetts Ave., New Port Richey.)
–Compiled by the News Service of Florida and FlaglerLive

In Coming Days in Palm Coast and Flagler:
Click on the links for more details:
♦ April 20: Flagler Department of Juvenile Justice Council meeting, 9 a.m. at the Government Service Building room 3.
♦ April 25: It's the next edition of "Doughnuts with Doughney," that is, coffey and doughnuts with Flagler Beach Police Captain Matthew Doughney, from 8:00 a.m. to 10:00 a.m. at the Flagler Beach 7-ELEVEN convenience store, 408 South Oceanshore Boulevard. Questions, please contact Captain Doughney at (386) 517-2024.
♦ April 26: Sentencing of Waldemar Rivera at 1:30 p.m. in Courtroom 401, Flagler County Courthouse, before Judge Matthew Foxman. Rivera was found guilty on March 23 after a two-day trial of raping his then-13-year-old step-daughter two years ago. He faces up to 30 years in prison. He had declined a plea that would have netted him 10 years, and declined a judge's advice, after the first day of trial, to consider taking a plea.
♦ April 26: ElderSource is holding a public hearing at 10 a.m. at the Flagler County Public Library. The goal is to provide a listening session for anyone interested to share opinions about aging needs that impact you personally as well as your neighbors. Elder Source is a private, not for profit agency designated by the state as the Area Agency on Aging and Aging & Disability Resource Center for Northeast Florida. See the event flier here.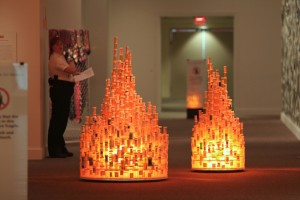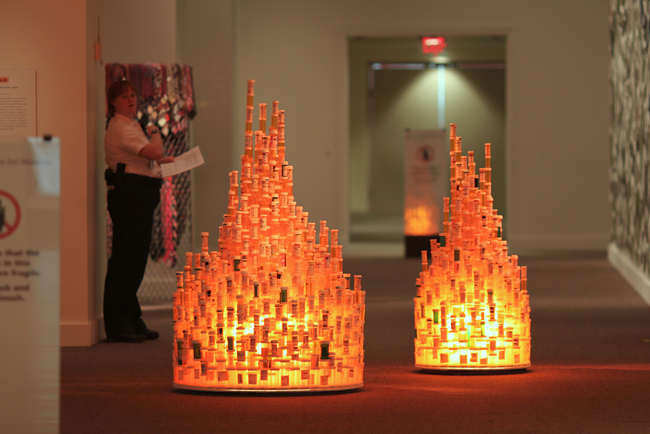 ♦ April 30: Prescription Drug Take Back Day: The front lobby of the Flagler Beach Police Department will be open from 10 a.m. to 2 p.m. at 204 South Flagler Avenue, one block south of SR100 on the east side of the Moody/SR100 Bridge. This one day event will provide residents and visitors with a no cost, anonymous collection of unwanted or expired medicines.
♦ April 30: Fort Matanzas National Monument hosts a special free day event from 11 a.m. to 3 p.m. Reenactors dressed as Spanish colonial women will describe the life of a typical woman in Saint Augustine during the Spanish colonial era. Reenactors will also be demonstrating how foods from three different cultures combined and created some of the best dishes available in 1740's colonial Spanish Florida. Produce from three very different cultures – Native American, African, and Spanish – will be on display, with conversations about how each of these influenced the Spanish kitchen. The authenticity of the reenactment will be limited of course: there will be no reenacted massacres, exterminations or enslavement of Native Americans, nor will the Catholic Church's role in the obliteration of native cultures be part of the celebration. Children welcome. For additional information, call 904-41-0116 or visit www.nps.gov/foma.
♦ May 5: The Palm Coast utility and public works union meets with Palm Coast's management team in another bargaining session over a contract. The meeting is scheduled for 4 p.m. in the community wing at City Hall. It is open to the public.
♦ June 7: A 1:30 p.m. hearing is scheduled in the case of Anna Pehota, accused of second-degree murder in the shooting death of her husband on Sept. 23, 2015, in the Hammock. Her trial was scheduled for April 18, but her attorney, Ray Warren, was granted a delay so he could explore Pehota's memory issues, which could play a deciding role in the handling of her case. The results of that inquiry are to be the subject of this hearing.

Cruz promises tax cuts for the rich will create economic growth not seen in 30 years https://t.co/1TnclGpvyr pic.twitter.com/1tXdrAZgkF

— ThinkProgress (@thinkprogress) April 18, 2016
An unprecedented surge in gun sales created tens of thousands of jobs last year, group says https://t.co/B4DARqDzRy pic.twitter.com/Qmy7YlXlbW

— CNN International (@cnni) April 18, 2016
Twitter pummels 'war criminal' Donald Rumsfeld after he laments that life's too short https://t.co/353T1e0jSP pic.twitter.com/Iy72d2WLFW

— Eric W. Dolan (@EWDolan) April 18, 2016
Innocent man ends up friends with cop who falsified police report that sent him to prison: https://t.co/6QoXRzn5aJ pic.twitter.com/ZsmZpO5BuT

— Innocence Project (@innocence) April 18, 2016
The British are Coming! #OTD 1775 Paul Revere makes famous ride, later touted by Longfellow https://t.co/WxwLDkGMkl pic.twitter.com/Rt4NgbNR9G

— Library of Congress (@librarycongress) April 18, 2016
Here are some of the speeches from today's Pulitzer-winning newsrooms:https://t.co/gztqbXEppC pic.twitter.com/WLhTZacYv6

— Poynter (@Poynter) April 19, 2016

Fact-Checking the Knaves:

Palm Coast Construction and Development Progress Reports
The following is an update of ongoing permitting, construction and development projects in Palm Coast, through April 13:
Click to access palm-coast-development-april-15-2016.pdf

Road and Interstate Construction:
Moody Boat Launch to close April 6 through May 20 for improvements: Flagler County's Moody Boat Launch will be closed April 6 through May 20 for improvements. "The scheduled upgrade will enhance the launch's usability in a number of ways," said Heidi Petito, Director of General Services. "The new system provides for ADA (Americans with Disabilities Act) compliance, minimizes docking difficulties caused by fluctuating tides, and new lighting will promote boater safety and security." The closure includes the Moody Boat Launch– located at 825 Moody Lane in Flagler Beach– the parking area, restroom, and dockage on the Matanzas River. It does not affect Betty Steflik Preserve and boardwalk. The scope of work includes dredging 1,650 yards of silt from the launch basin, thus improving navigability. The adjacent wooden docks will be replaced with an aluminum floating dock and gangway system. Additionally, the existing restroom will be replaced with an ADA compliant facility. Moody Boat Launch provides public access to the Intracoastal on the east shore, just south of SR100. The closest alternative boat launches are located at Herschel King Park on the west side of the river at 1000 Grady Prather Jr. Cove, Palm Coast, and Bing's Landing on the east shore at 5862 N. Oceanshore Blvd. in Palm Coast.
Forest Grove Drive connection to Palm Harbor Parkway to be closed starting Dec. 18: Effective Friday, Dec. 18, the City of Palm Coast will be closing the Forest Grove Drive connection to Palm Harbor Parkway. This road closure is required as part of construction operations for the Palm Harbor Parkway extension, which is currently under construction. Palm Harbor is being realigned and extended to connect directly with Matanzas Woods Parkway where it intersects with Old Kings Road. Message boards will be placed to advise motorists and other travelers of the upcoming change, and a public meeting has already been held for residents living in that area. Both the Palm Harbor extension and a separate extension of Old Kings Road are being built in preparation for the new Interstate 95 interchange to open next June at Matanzas Woods Parkway. As part of the projects, traffic patterns around Matanzas High School will be changing. One goal is to turn Forest Grove Drive back into a residential street as it was originally intended to be. The upcoming road closure of the Forest Grove Drive connection to Palm Harbor Parkway is part of that project. Forest Grove will be turned into a cul de sac on that end. Once the separate Old Kings Road extension is completed, in June 2016, the Forest Grove Drive access to the high school will be closed because it will no longer be needed. Instead, motorists and other travelers will get to Matanzas High School via the new signalized intersection at Matanzas Woods, Palm Harbor and Old Kings. For more information, please contact Palm Coast Communications Manager Cindi Lane at 386-986-3708 or [email protected].

Gershwin's Rhapsody in Blue, Leonard Bernstein and the New York Philharmonic (1976)
Previous Codas: