Monday Briefing: Flagler Youth Orchestra Takes A Bow, Bunnell's State, Tobacco 21
FlaglerLive | April 29, 2019
Today: Mostly sunny. Highs in the mid 80s. East winds 10 to 15 mph. Tonight: Mostly clear. Lows in the mid 60s.
Today's document from the National Archives and the Astronomy Picture of the Day.
Today's tides: at the beaches, at the Intracoastal Waterway.
Drought Index: 193
Merriam-Webster's Word of the Day: putsch.
The Live Community Calendar
Today's jail bookings.
Today's Briefing: Quick Links


"We were, as a couple, like a big 747 jet plane, powered by two engines. [sic.] But now one engine is out. Nevertheless the plane is still filled with passengers, and there's a lot of responsibility, a lot of lives still to influence. So the plane must continue to fly with one engine. It travels onward, but with a bit more effort and struggle, and with no time to flirt with the stewardess or get a coffee."
–From Martin Short's "I Must Say" (2014).
Previously:

Note: all government meetings noticed below are free and open to the public unless otherwise indicated. Many can be heard or seen live through each agency's website.
The Sheriff's daily incident reports and jail bookings are posted here.
Flagler Youth Orchestra's year-end Take a Bow Concert, 7 p.m. at the Flagler Auditorium, 5500 East Hwy 100, Palm Coast, call 386-437-7547. The Flagler Youth Orchestra performs its final concert of the 2018-19 season on Monday, April 29th, at 7 p.m. at the Flagler Auditorium in Palm Coast. Conductor Sue Cryan and fellow teachers of the FYO will lead five orchestras with 375 string musicians — a cross-section of public, private and homeschooled students. The program includes music by Mozart, Freddie Mercury and much more. Adult tickets are $8 with $1 from each ticket going to the Auditorium's Arts in Education Fund, and children 17 and under are $3. The orchestra's proceeds help underwrite instrument scholarships and repairs, teaching staff and concert productions. The Flagler Youth Orchestra is made possible by the Flagler County School District, with the support of the Friends of the Youth Orchestra, whose sole mission is to provide free music education after school to all Flagler children with a desire to play an instrument. Book here.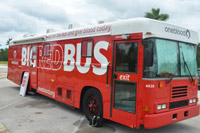 Blood Donations: The Big Red Bus will be at the following locations this week (schedule your donation by going to the website and entering a Palm Coast zip code, then locating one of the venues below):
Monday: Flagler County Government Services Building, 1769 E. Moody Blvd., Bunnell, 1-3:30 p.m.
Tuesday: Gamble Rogers State Recreational Area, 3100 South Oceanshore Blvd., Flagler Beach, 11 a.m. to 3:30 p.m.
Wednesday: Fantastic Sam's, 5200 State Road 100 (Target shopping center), Palm Coast, 2:45 to 6 p.m.
Thursday: Walmart, 174 Cypress Point Parkway, Palm Coast, 11 a.m. to 5 p.m.
Friday: Fitness One, 250 Old Kings Road South, Flagler Beach, 9:30 a.m. to 1 p.m.
Friday: Advance America Palm Coast, 800 Belle Terre Parkway, Suite 212, Palm Coast, 2 to 5 p.m.
Friday: First Friday in Flagler Beach, Veterans Park, 5:30 to 9 p.m.


Jail Bookings and Last 24 Hours' Incidents in Flagler, Palm Coast, Flagler Beach, Bunnell
Sources: Flagler County Sheriff's Office, Flagler Beach Police Department, Bunnell Police Department. This is Flagler County's only comprehensive, one-stop compilation of all local law enforcement's daily day and night shift commanders' reports.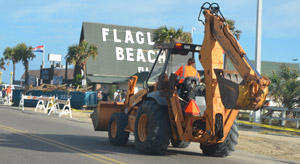 Flagler Beach Is Open For Business: A1A Construction Update:
FlaglerLive is providing weekly updates to year-long construction on and near State Road A1A in Flagler Beach as the Florida Department of Transportation rebuilds a 1.5-mile segment from South 9th Street to South 22nd Street, and builds a sea wall at the north end of town. These updates are provided through DOT or local officials. If you have any relevant information or images, you're welcome to email them to the editor here.
Last Updated: April 29
Segment 2 (South 22nd Street to South 9th Street):
Installation of a new water main, as well as a new sewer line, is in progress between South 19th Street and South 18th Street. This work is expected to continue over the next few weeks. South of South 19th Street, installation of the French drain system is continuing.
This type of drainage system will collect stormwater into large gravel-filled, underground vaults set into what will be a new raised median. The vaults will be able to store water during heavy rains, which will improve the flooding that occurs to prevent erosion and undermining of the roadway. The water collected will percolate through the vaults into the aquifer. The roadway will be reconstructed at the appropriate slope to collect water at the median.
Pedestrian walkways are open. Pedestrians and bicyclists are asked to be alert to construction equipment and use caution. On South Central Avenue, the project team has applied reflective tape to stop signs to help increase visibility of the signs, and additional enforcement will be conducted by the Florida Highway Patrol.
Segment 3 (North 18th Street to Osprey Drive) Project Update:
Residents can now see all phases of the secant wall process on this segment. At the very north end, the contractor is almost finished bringing in sand and preparing the dune for the drilling process. On the very south end, the concrete cap of the wall has been poured. In the middle of the project, workers are drilling the concrete piles and setting the fiberglass cages.
Once the wall is constructed and the cap has been poured throughout the length of the project, the contractor will shape the dune to the specified slope, place sand on top of the wall, and plant new vegetation.
A short presentation on how the wall is constructed has been added to our project webpage and can be seen below:
Recently, DOT received a few questions from residents that DOT wants to answer:
1. Why do some properties have the black silt fencing and others do not?
The silt fencing is an erosion control requirement to prevent dirt and debris from leaving our work area and being deposited into waterways or onto private property. In some areas, the property to the west of our work area slopes up away from the work area, so erosion control is not required.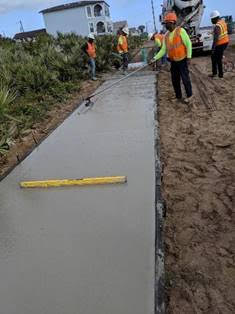 2. Will the contractor repair areas on my side of the sidewalk that have been disturbed?
Residents and property owners can get a general idea of where the department's right of way ends by looking at the placement of the power poles, as well as stakes that have been placed along the project. In some areas, the back edge of the new sidewalk will be slightly farther to the west. For the most part, the back of the new sidewalk will be very close to, or right at, the right of way line.
This project calls for all of the work to be performed within the Florida Department of Transportation right of way. If, however, the work disturbs or damages private property outside of the right of way, the contractor is responsible to make repairs once the work is finished.
Please note that all restoration of conditions within the department's right of way, including landscaping, hardscaping and driveways, is dictated by the construction plans and existing permits.
3. When will the sidewalk be replaced?
The contractor has begun installing the new sidewalk to the south of 19th Street. As the new water main is installed, there are several types of testing that need to be performed on the new line, and the work needs to be accepted by the City of Flagler Beach before the new sidewalk can be placed. The water main installation is expected to continue for the next several months.
Pedestrians are asked to stay within the temporary pedestrian walkways for safety. Residents and visitors also are reminded that all of the dune walkovers are closed, and removing any signage or barricades to access a walkover is unsafe and unlawful.
Caution! Flagler Beach police and and Sheriff's deputies are actively monitoring speed and writing tickets. "I got a warning on north section of A1A before construction actually began so I keep to the 25 limit, but still getting tailgated by cars wanting to go faster," a reader tells us. 
See Also:


U.S. 1 and Old Dixie Highway Roundabout Construction Updates:
FlaglerLive is providing weekly updates to the planned 15-month, $4.1 million construction of a roundabout at U.S. 1 and Old Dixie Highway. The project started in late January and is scheduled for completion by spring 2020.
The Florida Department of Transportation will be closing Old Dixie Highway and C.R. 325 at U.S. 1 on Monday night, March 4, from about 8 p.m. to 6 a.m. The closure is needed to allow the contractor to make improvements to the crossover at the temporary intersection. U.S. 1 will remain open in both directions.
More details here.
See Also:
I-95 Construction, Repaving: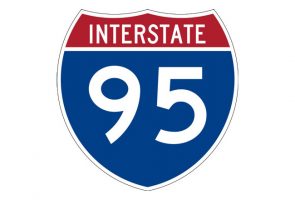 Monday – Friday, 7 a.m. – 9 p.m., single lane closures on NB I-95 from north of Palm Coast Parkway to the St. Johns County line. Monday – Friday, 9 p.m. – 7 a.m., double lane closures on NB I-95 from north of Palm Coast Parkway to the St. Johns County line.
See this week's full Interstate Construction Report for Flagler, Volusia and St. Johns here.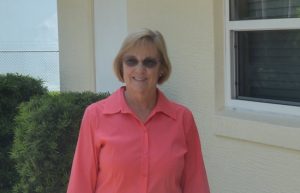 Bunnell's State of the City: On Monday, April 22, Mayor Catherine D. Robinson provided the annual State of the City. Citizens were invited to share a light meal, which was purchased from a local restaurant, with the City Commission and City staff prior to the start of the meeting. Before even getting into the actual State of the City address, the City swore in two new Bunnell Police Officers- Officer Jake Sanders and Officer William Roberts. In 2018, the City of Bunnell experienced a wide variety of challenges. It continued to deal with the after effects of both Hurricane Irma and Hurricane Michael which occurred in 2016 and 2017, but within 12 months of each other. It went through the difficult and heartbreaking decision to transfer its Volunteer Fire Department to the County. For almost six months, the City was under leadership of an Acting City Manager. Commission John Sowell vacated his seat that he won in 2017, leaving a seat open and requiring the need to set a Special Election to fill the vacancy. No matter the challenge though, the City and Staff carried on and continued to provide superior services and customer service to its citizens, businesses and stakeholders. One of the opening slides provided a quote by Jonathan Lockwood Huie- "Winners Dream Big Dreams." Over the last year, and particularly in the last quarter of 2018, the City certainly started dreaming big. Even more so, it took great steps to act on those dreams. The City went after and was awarded several grants to improve its infrastructure. Throughout 2018, it managed $2,092,593.10 in grants and federal aid dollars. In October, the Commission hired Dr. Alvin Jackson, a dynamic leader with endless energy, ideas, and ways to make Bunnell "The Best 'Little' City in the Nation." The City hosted, co-sponsored and participated in several events through the year, even facing the difficult task of rescheduling on a day's notice its biggest event Christmas In Bunnell due to several days of severe storms. It also held its first ever Commission Advance which shared bountiful information about the City to all who attended and allowed the Commission to set their Strategic Objectives for the coming years. Throughout the presentation it was clear. The Commission is prepared to implement the plans crafted by Bunnell for Bunnell, so we can keep dreaming big and moving forward.
City of Palm Coast earns state award for procurement practices: The City of Palm Coast Budget & Procurement Office has been awarded the Florida Association of Public Procurement Officials (FAPPO) Award of Excellence in Public Procurement for 2019. The City is one of only 18 agencies in the state to earn the award, and this is Palm Coast's first time to receive it. Budget & Procurement, which is part of the Finance Department, is responsible for overseeing a decentralized purchasing process that ensures competitive bidding in accordance with the City's purchasing policy, state statute and best practices. In coordination with all City departments, staff manages all formal solicitations, prepares and executes contracts, and oversees the vendor registration process. The City was judged on innovation, professionalism, e-procurement, productivity, and leadership attributes of the procurement function, which are also best practices in the profession. Process improvement is also a consideration. The Budget & Procurement Office has made a number of changes to improve efficiency and customer service both internally and externally over the past few years. The changes, which include transitioning to a fully electronic bidding system and an electronic contracting process, both significantly improved the turn-around time for the City's contracts and purchase orders. By improving the processes, it also made it possible to maintain the same staffing levels even as the City and demand for procurement services has grown. Greater efficiency saves tax dollars. "I am extremely proud of my team," said Lina Williams, Budget & Procurement Manager at the City of Palm Coast. "I believe this recognition shows that everyone's hard work in streamlining and improving the procurement processes for the City has paid off. Information about doing business with the City of Palm Coast is available at: https://www.palmcoastgov.com/government/purchasing.


In Florida and in State Government:
Note: Some proceedings below can be followed live on the Florida Channel. Most legislative proceedings can be followed through the Senate or House websites.

'TOBACCO 21' WEIGHED IN SENATE: The Senate will take up numerous issues during a floor session, including a proposal (SB 1618), sponsored by Sen. David Simmons, R-Altamonte Springs, that would raise from 18 to 21 the legal age for smoking tobacco and vaping — an issue that has become known as "Tobacco 21." Among other scheduled issues is a bill (SB 1164), filed by Sen. George Gainer, R-Panama City, that would waive out-of-state fees at Northwest Florida colleges that saw enrollment drops after Hurricane Michael. The move could help attract out-of-state students to the colleges. (Monday, 10 a.m., Senate chamber, the Capitol.)
SCHOOL VOUCHERS ON AGENDA: The House will hold a floor session, with the agenda including a major education bill (SB 7070) that includes expanding school-choice programs. The bill, which passed the Senate on Thursday, includes creating a new vouchers program known as the Family Empowerment Scholarship Program. The bill also includes issues such as making changes to the controversial Best and Brightest teacher-bonus program. (Monday, 10:30 a.m., House chamber, the Capitol.)
BP MONEY EYED: Board members of the non-profit Triumph Gulf Coast will review recommendations to provide grants of $2.65 million for property-tax assistance to Gulf County and $6.67 million for property-tax assistance to Bay County, as the counties continue to struggle to recover from Hurricane Michael. Created by the Legislature, Triumph Gulf Coast oversees three-quarters of the $2 billion the state will get over the next 12 years through the BP settlement from the 2010 Deepwater Horizon disaster. In February, the board agreed to create a $15 million Triumph Gulf Coast Hurricane Michael Recovery Fund, which will be available for bridge loans, property-tax assistance and other relief for local governments in Bay, Franklin, Gulf and Wakulla counties. At the time, board members said the BP settlement money they oversee isn't a replacement for anticipated state and federal assistance for the storm, which devastated parts of Northwest Florida more than six months ago. (Monday, 9:30 a.m. Central time, Okaloosa County Commission chamber, Shalimar Courthouse annex, 1250 North Eglin Parkway, Shalimar.)
FALLEN LAW OFFICERS HONORED: The Florida Sheriff's Association will hold an annual ceremony to honor law-enforcement officers who died in the line of duty. The event will honor seven officers who died in 2018: Brevard County Sheriff's Office Deputy Kevin James Stanton; Gilchrist County Sheriff's Office Sgt. Noel Ramirez Jr.; Gilchrist County Sheriff's Office Deputy Taylor F. Lindsey; Highlands County Sheriff's Office Deputy William J. Gentry; Jacksonville Sheriff's Office Officer Lance C. Whitaker; Clay County Sheriff's Office Deputy Benjamin LeMont Zirbel; and Miami-Dade Police Department Officer Jermaine Brown. Also, the event will honor Flagler County Sheriff Homer W. Brooks, who died in 1965. Attorney General Ashley Moody is slated to speak during the event. (Monday, 1:30 p.m., Florida Sheriffs Association, 2617 Mahan Dr., Tallahassee.)
—-Compiled by the News Service of Florida and FlaglerLive


To • include your event in this section, please fill out this form.
♦
May 17-19
:

"Southern Fried Funeral," a play at the Daytona Playhouse, Friday and Saturday at 7:30 p.m., Sunday at 2 p.m., Adults $20, Seniors 55 and up, $18, Youths 18 and under $8. Address: 100 Jessamine Blvd., Daytona Beach, or see
directions here
. Buy tickets online
here
. Box office: 386-255-2431.
♦
May 18
: Flagler Pier Fishing Tournament, starting at 6 a.m. at the pier.
♦
May 18
: The 2nd Annual Bunnell Bonanza, 10 a.m. to 5 p.m. It's a great family-friendly tradition located in the heart of Bunnell. In its second year, the Bunnell Bonanza will be expanded to a centrally-located venue in the heart of Bunnell at the historic Coquina City Hall. Brought to you by the Flagler County Chamber, the Bunnell Area Council, the City of Bunnell and Yellowstone Landscape.
♦
May 18
: Matanzas High School Interact Club's "Rise Up Against Hunger," in the school's Dining Hall, a food packaging event for the needy starting at 1 p.m.
♦
May 18
: First National Kids to Park Day at Washington Oaks Gardens State Park, 10 a.m. to 11 p.m. 3rd Saturday of every month. 6:00 a.m. until 2:00 p.m. For any questions, please contact the Pier bait shop at 386-517-2436.
♦
May 18
: Household Hazardous Waste Clean Out Campaign, City of Flagler Beach Library Parking Lot, 315 S. 7th Street, Flagler Beach,8 a.m. to 1 p.m.
♦
May 20
: A trial is scheduled to begin, with jury selection on Monday, in the case of Bruce Haughton, the 54-year-old R-Section man who two years ago survived what was alleged to be a double-suicide. Katherine Goddard, 52, who lived at 29 Red Clover Lane in Palm Coast,
died
. It is an unusual case rich in legally gray areas, with Houghton facing a second degree felony charge of n "negligent manslaughter while assisting in self-murder." The case will be tried before Circuit Judge Terence Perkins in Courtroom 401 at the Flagler County courthouse. See
more background here
.
♦
May 20
: The East Flagler Mosquito Control District board meets at 10 a.m. at the district's offices, 10 Airport Executive Drive (off Belle Terre Boulevard), Palm Coast.
♦
May 20
: Sheriff Rick Staly hosts a ceremony outside of the Flagler County Sheriff's Marine Unit substation at 69 Malacompra Road at 10:30 a.m. to unveil new signage honoring Captain Grady Prather. Prather was a 33-year veteran of the Flagler County Sheriff's Office who headed up the Sheriff's Office Marine Unit, which he also created. Prather retired on January 31, 2008 and died on Nov. 17, 2009. In 2011, an artificial reef was deployed in Flagler Beach through grants from the Florida Fish and Wildlife Conservation and the St. Augustine Port, Waterway and Beach District. The reef was also named in Prather's honor.
♦
May 20
: The Flagler County Commission meets at 5 p.m. at the Government Services Building, Bunnell. The commission is expected to hear a status report on the troubled Plantation Bay utility and will be presented a roughly $10 million spending plan, on borrowed money, to address the utility's problems. The county administrator says the spending plan does not foresee a raise in rates for utility customers. The commission will also discuss where to place the sheriff's operations as the sheriff contends with space issues, both with a too-expensive lease at City Marketplace and with too little space at the courthouse.
♦
May 20
: The Buddy Taylor Middle School Advisory Council meets at 5 p.m., the PTO at 6 at the school's media center.
♦
May 20
:

The Flagler County Stamp and Coin Club meets at 4:30 p.m. at the VFW Post 8696 47 N. Old Kings Road. From 4:30 - 6 p.m. the time is used for buying, selling and trading stamps and coins. The club meeting starts at 6 p.m. and ends at 7:30. There is a live auction of stamps and coins at the end of the meeting. The club is open for members, the general public, and all who are interested in stamp and coin collecting and investing. Free stamps and coin evaluations at all our meetings. The club is the only non-profit Stamp and Coin Club in Flagler County. For more information please visit
the club's web site
.
♦
May 21
: The Palm Coast City Council meets at 9 a.m. at City Hall in Town Center. The council is expected to discuss and possibly approve a final plat for American Village in Palm Coast's P-Section: Hammock Real Estate Development proposes to replat and subdivide approximately 8.9 acres into
45 single family residential lots, 8.01 acres into three multi-family tracts, a stormwater tract and two recreational tracts for a total of 16.91 acres. American Village, a gated community, is located on the south side of Pritchard Drive, approximately one block north of the Pritchard Drive and Prince Michael Lane intersection.
See background here
.
♦
May 21
: The Flagler County Economic Opportunity Advisory Council meets at 9 a.m. in board chambers at the Government Services Building, Bunnell.
♦
May 21
: The The Flagler County School Board meets in workshop at 1 p.m. in training room 3 on the third floor of the Government Services Building, Bunnell, and at 6 p.m. in a meeting in board chambers at the GSB. At the workshop, the board will hear a legislative wrap-up from its Tallahassee lobbyist and discuss records confidentiality.
♦
May 21
: Flagler Beach's Beach Management Plan Ad-Hoc Committee meets at 5 p.m. at City Hall.
♦
May 21
: Daytona State College hosts an Express Enrollment afternoon and evening from 3 to 7 p.m. at the Palm Coast campus, 3000 Palm Coast Parkway.
♦
May 21
: Food Truck Tuesday, 5-8 p.m. at Central Park in Town Center, 975 Central Ave., Palm Coast. Purchase and enjoy delicious cuisine available from food trucks situated along Park Street next to Central Park. Free entertainment is also provided. A portion of the proceeds from the event will go to the Family Life Center, which is a local organization that provides essential support services to individuals and families to end domestic violence and sexual violence in Flagler County. Support services include shelter, food, clothing, transportation, medical services, employment coaching, education resources, legal service support, counseling, community education, outreach programs, and partnering with other social service and law enforcement agencies to coordinate support services and programs. More info: www.palmcoast.gov.com/foodtruck or call 386-986-2323.
♦
May 22
: The Blue Power 2020 forum, hosted by Mike Cocchiola, who heads the Flagler County Democratic Party, meets at 12:30 p.m. at the Democrats' office, 2 Office Park Drive, Suite D, all welcome. The weekly forum is intended to discuss local, state and national issues and to develop action plans to influence policy.
♦
May 22
: The IB Class of 2019 has its "Baccalaureate Night" at Santa Maria del Mar Catholic Church in Flagler Beach, at 7 p.m.
♦
May 22
: A meeting of the Compassionate Friends is scheduled at the Vitas Office at 4 North Old Kings Road (across from Kentucky Fried Chicken) in Palm Coast. The meeting begins at 5:30 p.m. The Compassionate Friends, a nonprofit self-help bereavement support organization for families that have experienced the death of a child. The meeting is open to all parents, grandparents, and siblings over age 18 who has suffered the loss of a child of any age. For more information, call John Brady at 610-428-3139. To learn more about The Compassionate Friends, visit their national website at www.compassionatefriends.org.
♦
May 23
: The Flagler Chamber's Common Ground Breakfast features a 2019 Legislative Update with Sen. Travis Hutson and Rep. Paul Renner at the Hilton Garden Inn, 55 Town Center Dr., Palm Coast, Checkin begins at 7:30, breakfast starts promptly at 8.
♦
May 23
: Flagler Lifeline, a volunteer committee and Flagler Cares affiliate established to broaden conversation and awareness of suicide, will host a public town hall event at 6 p.m. at the Flagler County Association of Realtors building, 4101 East Moody Blvd. in Bunnell. The Town Hall will feature presentations by mental health experts, suicide survivors and others who have been touched by suicide, and will be facilitated by Colleen Conklin, the long-time school board member and one of Flagler Lifeline's founders. For the past several years Conklin has hosted periodic events, including electronic town halls, to bring awareness to bullying and suicide prevention. The May 23 town hall, like Flagler Lifeline's emergence, is partly a result of Flagler County's place in 2017 as the county with the leading suicide rate in the state, proportional to its population.
See the background story here
.
♦
May 23
: The Flagler Beach City Commission meets at 5:30 p.m. at City Hall, 105 South Second Street. Commissioners will consider making the city a member of the American Flood Coalition.
♦
May 23
: The Palm Coast Beautification and Environmental Advisory Committee meets at 5 p.m. at City Hall in Town Center. An agenda had not been posted online as of May 18.
♦
May 23
: The Wadsworth Elementary School Advisory Council and PTO meet at 6 p.m. in the school's media center.
♦
May 23
: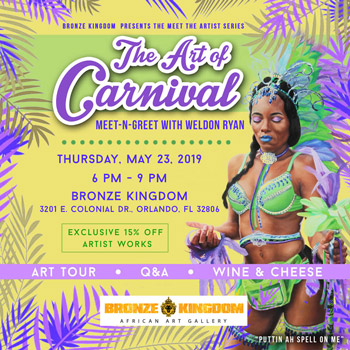 Palm Coast Artist and
2011 Flagler County Artist of the Year Weldon Ryan
hosts a meet and great at the Bronze Kingdom African Art Gallery, 3201 East Colonial Drive, Orlando, from 6 to 9 p.m. Wine and cheese, 15 percent off on all of Weldon's works.
♦
May 23-26
: "Southern Fried Funeral," a play at the Daytona Playhouse, Thursday, Friday and Saturday at 7:30 p.m., Sunday at 2 p.m., Adults $20, Seniors 55 and up, $18, Youths 18 and under $8. Address: 100 Jessamine Blvd., Daytona Beach, or see
directions here
. Buy tickets online
here
. Box office: 386-255-2431.
♦
May 24
: Flagler County Emergency Management chief Jonathan Lord hosts a media roundtable at noon on the upcoming hurricane season, at the
Emergency Operations Center
, 1769 E. Moody Blvd, Bldg. 3 (behind the Government Services Building), Bunnell.
♦
May 24
: Butterfly Walk at Washington Oaks Gardens State Park, 6400 North Oceanshore Blvd., 10 a.m. Join a ranger at 2 p.m. for a walk through our historical gardens. Learn about the history of our park while exploring the beauty of the formal gardens, with an emphasis on butterflies. The walk is approximately 1 hour. Please bring water and wear comfortable walking shoes. Meet in the garden parking lot. Garden walk included with park entry. No registration required.
♦
May 25
: Pool Safety Day at Palm Coast's Freeda Zamba pool, 339 Parkview Drive, open to all ages, from 1 to 4 p.m. The event is designed to teach the importance and seriousness of safety, but while having fun and participating in activities that children will remember. Florida is one of two states that lead the nation with at least 21 fatal child drownings last summer, according to a report from the Consumer Product Safety Commission and USA Swimming Foundation. About ten people die every day from unintentional drowning and of these, two will be children age 14 or younger, according to the Centers for Disease Control and Prevention. The fee is $1 for seniors and youth age 17 and under. It is $2 for adults.
♦
May 27
: Memorial Day, 8 a.m. start time at Heroes Memorial Park, 2860 Palm Coast Pkwy. The City of Palm Coast welcomes the community to share a meaningful Memorial Day tribute to those who have lost their lives while serving their country. U.S. Rep. Michael Waltz, who represents District 6, will speak. Rain Location: Fire Station 21 at 9 Corporate Drive Free and no registration required. More info: 386-986-2300.
♦
May 28
: The Flagler County Opioid Task Force meets at 6 p.m. in the first-floor conference room at the Government Services Building
♦
May 29
: The Blue Power 2020 forum, hosted by Mike Cocchiola, who heads the Flagler County Democratic Party, meets at 12:30 p.m. at the Democrats' office, 2 Office Park Drive, Suite D, all welcome. The weekly forum is intended to discuss local, state and national issues and to develop action plans to influence policy.
♦
May 30
: Flagler Palm Coast High School and Matanzas High School hold graduation ceremonies at the Daytona Beach Ocean Center. Matanzas High School's ceremony begins at 4 p.m. and Flagler Palm Coast High School's starts at 7. Doors to the Ocean Center open one hour before the start of each ceremony. The student procession begins approximately 15 minutes prior to the start of the ceremony. Tickets for the ceremonies are free. However, both schools have a 10-ticket limit per student. There may be opportunities for additional tickets. Students will be notified and information is located on each school's website. Parking passes are also available for pre-purchase. Parking is $5. security measures instituted last year will be in place this year. Please take note and be prepared before you head to the Ocean Center. There will be security checks before ticket holders are allowed entry into the ceremony. Watch livestreams of the ceremonies: Matanzas
here
, and FPC
here
.
For events beyond this date, see the fuller Coming Days here.
To • include your event in this section, please email the details, including date, time, a brief description of the event, contact information, and, if you wish, an image, please use this form.


Keep Up with Donald Trump's attacks on the press through the ACLU's running tab here.
Keep Up with mass shootings in a running database here.


Palm Coast Construction and Development Progress Reports
Here's a summary of the latest city developments as of April 12, 2019, with a link to the full week in review here.
<![if !IE]><![endif]>


Cultural Coda
Felix Draeseke – Quintet for piano, violin, viola, cello and horn in B-flat op 48: Finale
And be sure to check out the latest performances at the Netherlands Bach Society.
Previous Codas: