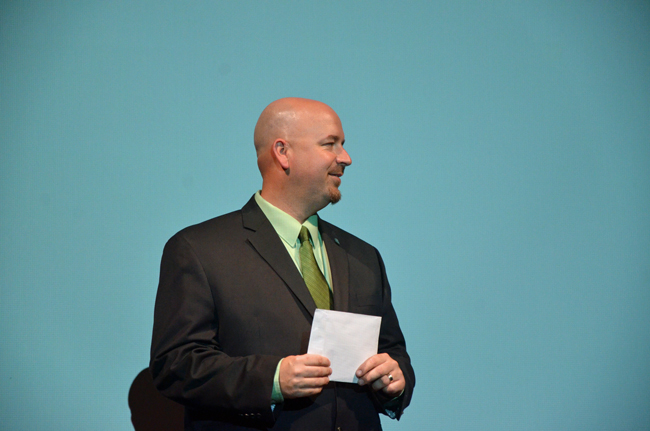 The deadline to apply for school superintendent in the Flagler district passed at midnight Friday with no last-minute rush: just three applicants were added to a short pile Friday morning, including that of Assistant Superintendent Jacob Oliva. None were added in the hours leading up to the deadline.
In all, just 20 candidates applied, an unusually low number for superintendent postings across the state, but perhaps not a surprising number considering the circumstances in Flagler, where Oliva is a heavy favorite.
At least five applicants have already been disqualified for not meeting the minimum requirements, including about half the applicants from Florida, and one from Palm Coast.  The dearth of applicants and the thinned pile of qualified applicants boosts Oliva's candidacy.
The 12-member search committee the school board appointed will be meeting Tuesday morning to weed through the qualifying applicants and settle on three to five names the committee will recommend to the school board. The Tuesday meeting was scheduled to be an all-day affair, giving members plenty of time to go through the applications, debate them openly and rank their choices. But the all-day meeting was set on the assumption that there would be many more applicants, and that the search committee members would not have had a chance to familiarize themselves with the applications broadly.
Initially, the district had planned to limit search committee members' exposure to the applications to a four-hour window, last Friday, requiring the members to examine the applications in person, at the district office, and limiting their ability to copy or take notes. That approach was scrapped early last week when it was pointed out to the district that constraining access to the applications–which are a public record–in that manner would have been illegal.
Board Chairman Andy Dance asked that the district post the qualifying applications to the district website, as they have been. All applications, including those that did not qualify, have been posted below since Tuesday, in a table that's been updated daily. The full roster of applicants, including each of their full applications, is accessible below.
The school board is also meeting on Tuesday, for a workshop at 5 p.m. and its regular meeting at 6 p.m., but the superintendent search is on neither meeting's agenda. Rather, the board will be meeting in special (and, of course, open) session on Thursday, Jan. 23, to discuss the search committee's recommendations and decide what applicants may be interviewed. The time for that meeting is not listed on the school board's site.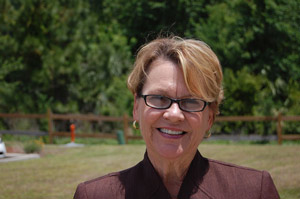 There was no mystery over whether Oliva would apply. But his application provided one nugget of news: the first explicit and unequivocal endorsement by Janet Valentine, technically still the superintendent, that she be followed by Oliva. Valentine hired Oliva as her assistant superintendent in June 2012, but also as part of her succession plan, so the recommendation was not a surprise. But given the respect Valentine commands, it may add weigh to an already heavy favorite.
"I wholeheartedly support him," Valentine wrote, "not just because he is the current Assistant Superintendent, but because he has the knowledge, vision, motivation, and high standards needed to turn the district into one of the nation's premier learning organizations."
Valentine suffered a stroke just before Thanksgiving and has been recovering since. She announced that she would not be returning to work, though her contract does not run out until July 1. The new superintendent is not set to begin work until then, with Oliva filling the post during that period, giving him yet another advantage over his competitor: he's been essentially interviewing for the job, on the job, since November, and burnishing a level of trust and confidence he already enjoyed from a majority of the board.
Valentine said she chose Oliva as her assistant "without hesitation," referring to the executive leadership of the district as "our leadership," and pointing out that under that leadership, Flagler rose to the 11th highest ranked district in the state by performance, out of 67. Valentine described Oliva's leadership as "visionary," outlining his abilities sector by sector in the sort of detail and language that would make even Valentine–to whom insecurity has never been a character trait–the lesser of the two, had she been a candidate.
"Administrators, teachers, and support staff respect Mr. Oliva," Valentine concluded. "
Every applicant has filed glowing recommendations, most rivaling Valentine's in tone and enthusiasm. The difference is that none could relate that enthusiasm to this district, its staff and dynamics.
"With every challenge he encounters in his role as Assistant Superintendent," Valentine wrote on Jan. 10, knowing that she was referring to Oliva in his role as an actual superintendent since her departure, "he identifies the organizational stumbling block and designs a systems approach to jump the hurdle. To achieve this, he has worked with staff, community, and business partners to seek solutions, keeping students as the primary focus and number one priority."

Superintendent Candidates, Flagler County Schools 2014 Search (Final Tally)
| Candidate | Current Location | Current Job |
| --- | --- | --- |
| Heather Beck | Littleton, Colo. | Chief Academic Officer, Jefferson County Public Schools (85,000 students) |
| Eve Breier | Las Vegas, Nev. | Campus college chair, University of Phoenix (since Nov. 2011) |
| Michelle Burgess | St. Augustine, Fla. | Assistant principal, San Jose Catholic School (since 2009) |
| Jean Campbell | Narragansett, R.I. | Retired. Was an assistant principal and district administrator for secondary reform and special projects. |
| Nolan Correa | Fort Sumner, N.M. | Superintendent, Fort Sumner Public Schools (300 students, 39 teachers), since April 2013. |
| Migdalia Garcia | Midway, Ga. | Executive director, Savannah-Chatham County Public Schools |
| John Green | Suwanee, Ga. | Not employed. Volunteers. Was last Superintendent of Jacksonville County Board of Education (5,500 students) for one year until June 2013. |
| Anita Jennings | Palm Coast | Instructor, Kaiser University |
| Carl Jones | Palm Coast | Not employed. No listed experience in education. Retired from Air Force. Has a temporary certification in athletic coaching. |
| Ronnie Mackin | Millington, Tenn. | Self-employed as an education consultant. |
| Mary Murray | Moore, Okla. | Mentor/instructor at Western Governors University's Teachers College since Nov. 2013 |
| Jacob Oliva | Palm Coast | Acting superintendent, Flagler County Schools, was assistant superintendent. |
| Danny Osborne | Frankfort, Ky. | Education recovery leader since Oct. 2012, working with low-achieving schools. |
| James Parla | Lawrenceville, N.J. | Superintendent, Hamilton Township School District, since 2012; 13,000 students. Was superintendent in three other districts since 2004. |
| Kevin Perry | Port St. Lucie, Fla. | Assistant superintendent, St. Lucie Public Schools. |
| Christopher Quinn | Stafford, Va. | Assistant superintendent for instruction, since 2005. |
| Hubert Tracy Sanford | Dahlonega, Ga. | Regional director responsible for two charter school sites, since June 2012. |
| George Stalliard | Coconut Creek, Fla. | Dean of business affairs, Broward College, North Campus, since 2007. |
| Pamela Tapley | Orlando, Fla. | Assistant superintendent of high schools, Osceola Public Schools. |
| Andrea Townsend | Dayton, Ohio | Director of Springfield City School District, managing several areas, including elementary education, student services and curriculum, since July 2012. |
Click on the candidate's name to access the full pdf of the application.