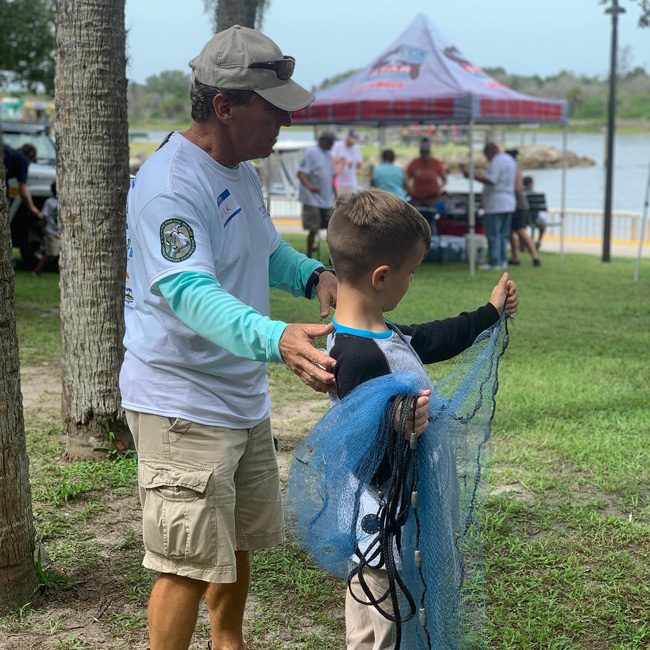 Today: Partly cloudy. Slight chance of showers and thunderstorms in the morning, then chance of showers and thunderstorms in the afternoon. Highs in the upper 80s. Northeast winds 5 to 10 mph. Chance of rain 50 percent. Tonight: Mostly cloudy with a 20 percent chance of showers and thunderstorms in the evening, then partly cloudy after midnight. Lows in the lower 70s. Northeast winds 5 mph in the evening becoming light.
Today's document from the National Archives and the Astronomy Picture of the Day.
Today's tides: at the beaches, at the Intracoastal Waterway.
Drought Index: 80
Merriam-Webster's Word of the Day: bildungsroman.
The Live Community Calendar
Today's jail bookings.
Today's Briefing: Quick Links

"He dwelt upon the unseen and the unknown till the burden of eternity appeared to be crushing him. Everything in the Northland had that crushing effect, — the absence of life and motion; the darkness; the infinite peace of the brooding land; the ghastly silence, which made the echo of each heart-beat a sacrilege; the solemn forest which seemed to guard an awful, inexpressible something, which neither word nor thought could compass."
–From jack London's "In a Far Country".
Previously:

Note: all government meetings noticed below are free and open to the public unless otherwise indicated. Many can be heard or seen live through each agency's website.
The Sheriff's daily incident reports and jail bookings are posted here.
The Bunnell City Commission meets in a budget workshop at 6 p.m. at City Hall, 201 West Moody Boulevard. The focus is the city's general fund. See the full budget materials here.
Nar-Anon offers hope and help for families and friends of addicts. Every Monday, 6 p.m., St. Mark by the Sea Lutheran Church, 303 Palm Coast Pkwy NE, Palm Coast, Fellowship Hall Entrance. See the website, www.nar-anon.org, or call (800) 477-6291.
I-95 Resurfacing from Old Dixie Highway to the St. Johns County line: Sunday – Thursday, 4 p.m. – 9 p.m., single lane closures, and 9 p.m. – 7 a.m. double lane closures, on NB I-95 north of Palm Coast Parkway to the St. Johns County line.
Last week of camp: Monday-Friday, July 29-Aug. 2, 8 a.m-5 p.m. at Palm Coast Aquatics Center, 339 Parkview Drive. Love art? Come enjoy a week where you can let your creative side take flight. Campers will spend their days creating, drawing, sketching, painting and more! Of course, we'll go to the pool and play some games, too. Lunch is provided at no extra charge by the Flagler County School District. For grades 6-8 (grade just completed). $80/entire week. Registration required at www.parksandrec.fun/camps. More info: 386-986-2323.

Daytona State College Daily Walking/Orientation Tours This Week: The tours, Monday-Friday, 10 a.m. and 2 p.m., are led by a Daytona State College Admissions staff as well as student ambassadors. The purpose is to introduce prospective students and their families to the Daytona Beach Campus and to explore academic and student life on campus. Tours include traveling between indoor and outdoor locations, and the occasional flight of stairs to explore buildings with multiple levels. (Elevators are an option if needed). The Daytona Beach Campus is the largest of Daytona State's 7 instructional locations and is home to an abundance of courses that meet general education (university transfer) requirements. Please notify the college in advance if you will be needing any special accommodations on this tour. If you would like to request special accommodations, please email [email protected]. The Welcome Team staff will follow up with you.
The Northeast Florida Chapter of Concerns of Police Survivors (C.O.P.S.) hosts a Youth Retreat for children of law enforcement families who have endured the tragedy of losing a parent in a Police Line of Duty Death. These gold star children will be taken from the Jacksonville International Airport and escorted by the Florida Highway Patrol and Georgia State Patrol to St. Simons Island for the annual event. The Florida Highway Patrol, and other law enforcement agencies, will welcome them at their respective gates as they arrive and will share in fun and fellowship as they wait for the retreat departure. Arrival times vary throughout the day. Jacksonville International Airport, Departing Flights Conference Room.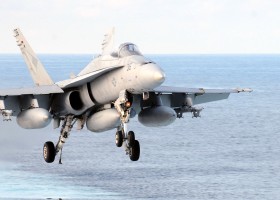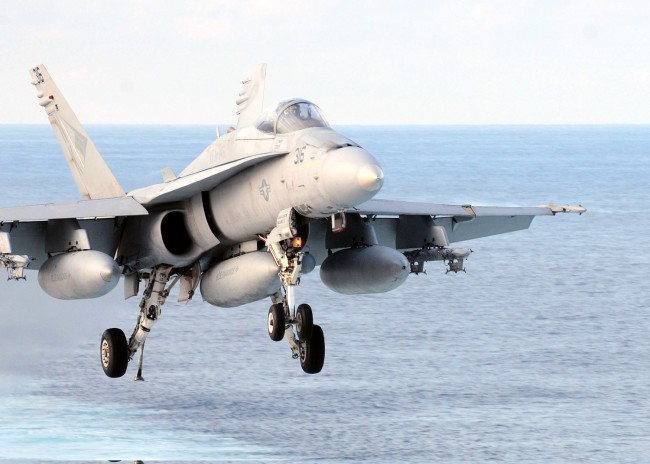 Navy Bombing in the Ocala National Forest: Navy training schedules indicate that inert and live bombing will take place at the Pinecastle Range Complex located in the Ocala National Forest this week. Bombings at times can be heard in Flagler-Palm Coast. The bombings are scheduled as follows:
Tuesday: 10:30 a.m. to noon – Inert
2 p.m. to 5 p.m. – Live
Wednesday: 9 a.m. to noon – Inert
2:30 p.m. to 5 p.m. – Live
3 p.m. to 4:30 p.m. – Inert
Thursday: 2 p.m. to 6 p.m. – Live
7 p.m. to 9:30 p.m. – Inert
During bombing periods wildlife may be temporarily displaced. Use extra caution when driving through the Ocala National forest and surrounding areas. Secure any items around your residence that could attract wildlife. Always be mindful of larger animals including black bears and practice bearwise measures. The telephone number for noise complaints is 1-800-874-5059, Fleet Area Control and Surveillance Facility, Jacksonville, Fla. For additional information, call (904) 542-5588.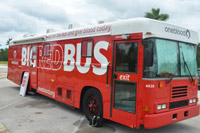 Blood Donations: The Big Red Bus will be at the following locations this week (schedule your donation by going to the website and entering a Palm Coast zip code, then locating one of the venues below):
Monday: Bealls Outlet, 9 Old Kings Road, Palm Coast, 1:30 to 5 p.m.
Tuesday: Coastal Cloud, One Hammock Beach parkway, Palm Coast, noon to 5 p.m.
Tuesday: Moe's Southwest Grill, Island Walk, 250 Palm Coast Parkway, noon to 6 p.m.
Thursday: Walmart, 174 Cypress Point Parkway, Palm Coast, 11 a.m. to 5 p.m.
Friday: Walmart, 174 Cypress Point Parkway, Palm Coast, 11 a.m. to 5 p.m.
Saturday: Flagler Schools' Back to School Jam , Flagler Palm Coast High School, 9:30 a.m. to 1:30 p.m.

Jail Bookings and Last 24 Hours' Incidents in Flagler, Palm Coast, Flagler Beach, Bunnell
Sources: Flagler County Sheriff's Office, Flagler Beach Police Department, Bunnell Police Department. This is Flagler County's only comprehensive, one-stop compilation of all local law enforcement's daily day and night shift commanders' reports.

Download your 2019 Hurricane Preparedness Guide here, or see below:
Sign-up for our ALERTFlagler emergency notification system at www.FlaglerCounty.org/ALERTFlagler.
Click to access 2019-Hurricane-Preparedness-Guide.pdf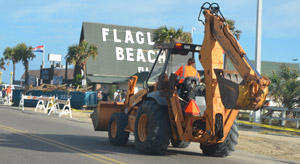 Flagler Beach Is Open For Business: A1A Construction Update:
FlaglerLive is providing weekly updates to year-long construction on and near State Road A1A in Flagler Beach as the Florida Department of Transportation rebuilds a 1.5-mile segment from South 9th Street to South 22nd Street, and builds a sea wall at the north end of town. These updates are provided through DOT or local officials. If you have any relevant information or images, you're welcome to email them to the editor here.
IMPORTANT: Safety in the Work Zone: Drivers are reminded to obey all posted speed limits, and to be alert to vehicles turning onto northbound S.R. A1A from side streets or businesses. Pedestrians and bicyclists are asked to remain aware as construction activities continue and designated pathways are moved. Please use extra caution walking, bicycling or driving through the area. Remember, safety is everyone's responsibility.
Last Updated: July 29
Protecting Turtles
Now that turtle nesting season has started in the Flagler Beach area, local Turtle Patrol volunteers are checking the beach within the project limits every day to locate any new nests. In Segment 3, north of North 18th Street, work cannot begin until the beach is checked. If a nest is discovered, the nest will be marked, and work will not be allowed within 10 feet of the nest, as specified in the environmental permits issued for this project.
The Turtle Patrol also is monitoring the beach in the project limits of Segment 1, from South 25th Street to South 22nd Street, where plans call for dune revetment involving additional sand and plants.
Segment 1 South 25th Street to South 22nd Street):
Work is completed on Segment 1 from South 25th Street to South 23rd Street.
Segment 2 (South 22nd Street to South 9th Street):
The contractor has brought in a second crew to work on installing the new French drain system and expects to have the drain completed within a month. The contractor has finished installing the new water main and is finishing up the required testing and certification for transferring service to the new line. On the southern end of the segment, the contractor has been constructing the curb that will form the center median, and is building the foundation for the new southbound lanes. Sidewalk installation is nearly complete. Remaining sections will be poured once utility work is complete.
Segment 3 (North 18th Street to Osprey Drive) Project Update:
Wall construction is expected to finish late this week or early next week as crews pour the final concrete for the cap. The contractor continues to place some additional sand over the wall, form the dune and install plants. According to the local Turtle Patrol volunteers, there are about 80 turtle nests on the north side of Flagler Beach. Some of the nests fall within the project and require the contractor to work around those areas until the nests hatch.
See Also: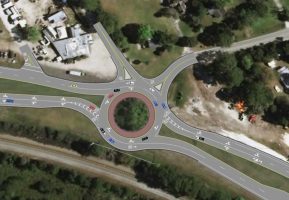 U.S. 1 and Old Dixie Highway Roundabout Construction Updates:
FlaglerLive is providing weekly updates to the planned 15-month, $4.1 million construction of a roundabout at U.S. 1 and Old Dixie Highway. The project started in late January and is scheduled for completion by spring 2020.
The Florida Department of Transportation will be closing Old Dixie Highway and C.R. 325 at U.S. 1 on Monday night, March 4, from about 8 p.m. to 6 a.m. The closure is needed to allow the contractor to make improvements to the crossover at the temporary intersection. U.S. 1 will remain open in both directions.
More details here.
See Also:
I-95 Construction, Repaving: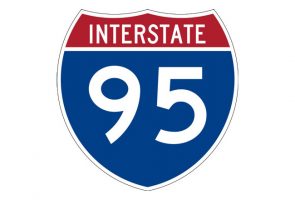 Monday – Friday, 7 a.m. – 9 p.m., single lane closures on NB I-95 from north of Palm Coast Parkway to the St. Johns County line. Monday – Friday, 9 p.m. – 7 a.m., double lane closures on NB I-95 from north of Palm Coast Parkway to the St. Johns County line.
See this week's full Interstate Construction Report for Flagler, Volusia and St. Johns here.

Commander Glenn Davis of the Flagler County Sheriff's Office graduated from the 9th Class of the Florida Sheriffs Association's prestigious Commanders Academy. "Commander Davis is a leader in the Sheriff Perry Hall Inmate Detention Facility and this graduation will allow him to use this training as a new tool with the detention staff and within the jail," Sheriff Rick Staly said. "On behalf of our agency, we all wish to congratulate him on this achievement." The Florida Sheriff's Association Commanders Academy provides a comprehensive curriculum and offers programs on leadership skills, business and personal ethics, management training and other topics that relate to the law enforcement profession. The Commanders Academy is an exceptionally
informative and educational experience that is vital for public safety leaders of the next generation. Sheriff Staly also presented his thoughts on leadership at the academy.
In Florida and in State Government:
Note: Some proceedings below can be followed live on the Florida Channel. Most legislative proceedings can be followed through the Senate or House websites.

MEDICAID EXPANSION WEIGHED: State analysts will hold a workshop to consider the financial impacts of a proposed constitutional amendment that would expand Medicaid coverage. The proposal would offer Medicaid coverage to low-income adults who currently are not eligible. Florida lawmakers have repeatedly rejected such an expansion, which is optional for states as part of the federal Affordable Care Act. The proposed constitutional amendment would expand eligibility to people whose incomes are up to 138 percent of the federal poverty level, an amount that varies depending on the number of people in a family. Under state law, analysts, meeting as the Financial Impact Estimating Conference, are required to look at how such initiatives would affect revenues and costs for state and local governments. A newly passed state law (HB 5) also will require the analysts to evaluate impacts to the economy and the state budget. Backers of the proposed constitutional amendment hope to put it on the 2020 ballot but acknowledge it might get pushed back to 2022. (Monday, 8:30 a.m., 117 Knott Building, the Capitol.)
CRIST TOUTS ELECTRIC VEHICLES: U.S. Rep. Charlie Crist, D-Fla., will appear at an event in Pinellas County to discuss the evolution of electric vehicles in Florida and their role in fighting climate change. (Monday, 10 a.m., The Palladium, 253 Fifth Ave. North, St. Petersburg.)
DEMOCRATS CRITICIZE TRUMP ON TRADE: Florida Agriculture Commissioner Nikki Fried and U.S. Rep. Darren Soto, D-Fla., will hold a media call to criticize President Donald Trump's trade policies. (Monday, 10:30 a.m. Reporters may contact the Florida Democratic Party for call-in information.)
'SELF-DRIVING' CARS DISCUSSED: The Economic Club of Florida will host a discussion titled, "A Conversation About Self-driving Cars and the Future Economic Impact of Autonomy." Speakers are expected to include Chris Emmanuel, director of infrastructure and governance policy at the Florida Chamber of Commerce, and Grayson Brulte, co-founder and president of Brulte & Company. (Monday, 11:15 a.m., FSU Alumni Center, 1030 West Tennessee St., Tallahassee.)
HEARING HELD ON BALLOT SIGNATURES: Chief U.S. District Judge Mark Walker will hold a telephonic hearing in a lawsuit about how Florida elections officials handle mismatched ballot signatures. Former U.S. Sen. Bill Nelson and Florida and national Democrats filed the lawsuit last year against the state, in anticipation of a recount in Nelson's re-election campaign against former Republican Gov. Rick Scott, who eventually won the Senate race. Both sides agree that a law passed this year has fixed the disputed ballot-signature issues. But they disagree about what should happen next in the case. State officials want Walker to dismiss the case "with prejudice," a legal term meaning that the case would be permanently dismissed and plaintiffs would be barred from filing future lawsuits about the constitutionality of the mismatched-signatures law. But Democrats have argued against the state's effort to put a permanent end to the legal skirmish over ballot signatures. (Monday, 1:30 p.m. Call-in number: 1-888-684-8852. Access code: 3853136#. Security code: 4565#.)
UNF TRUSTEES DISCUSS BUDGET: The University of North Florida Board of Trustees will hold a special meeting that will include discussion of a 2020-2021 legislative budget request. (Monday, 3 p.m., University of North Florida, J.J. Daniel Hall, Jacksonville.)
VOTING RIGHTS AT ISSUE: Sen. Annette Taddeo, D-Miami, and House Minority Leader Kionne McGhee, D-Miami, will be among the speakers during a town hall event about restoring voting rights. The event will focus on a November constitutional amendment that was designed to restore the rights of felons who have completed terms of their sentences. (Monday, 6:30 p.m., Second Baptist Church, 11111 Pinkston Dr., Miami.)
—-Compiled by the News Service of Florida and FlaglerLive

To • include your event in this section, please email the details, including date, time, a brief description of the event, contact information, and, if you wish, an image, please use this form.

Keep Up with Donald Trump's attacks on the press through the ACLU's running tab here.
Keep Up with mass shootings in a running database here.

Palm Coast Construction and Development Progress Reports
Here's a summary of the latest city developments as of July 26, 2019, with a link to the full week in review here.
Click to access week-in-review-july-26-2019-development.pdf

Cultural Coda
Hélène Grimaud Plays Busoni's Transcription of Bach's Chaconne in D minor BWV 1004
From the comments, by John Tate: "Beautiful performance of a technically demanding and well thought out transcription of Bach's masterpiece. Use of dynamics and tempi – brilliant. Too romantic? The 19th century happened – get over it. We can never hear 18th century music in the way it was heard at the time. We are no longer naive to large orchestras, advanced chromaticism, progressive tonality etc. We hear with 21st century ears. In-period performances have a role – we can understand the original intentions more. But music isn't about being a train spotter. It cannot be wrong to bring out the beauty of a piece this effectively."
And be sure to check out the latest performances at the Netherlands Bach Society.
Previous Codas: