Monday Briefing: Homeless Shelter Meeting, $100 Million Beach Repair, Harriet Tubman $20 Bill, Andolina Sentencing
FlaglerLive | June 17, 2019
Weekend: Showers and thunderstorms likely. Highs in the upper 80s. Southeast winds 5 to 10 mph. Chance of rain 70 percent. Tonight: Mostly cloudy with a 20 percent chance of showers and thunderstorms. Lows in the lower 70s. South winds 5 to 10 mph.
Today's document from the National Archives and the Astronomy Picture of the Day.
Today's tides: at the beaches, at the Intracoastal Waterway.
Drought Index: 127
Merriam-Webster's Word of the Day: assiduous.
The Live Community Calendar
Today's jail bookings.
Today's Briefing: Quick Links


"There followed one of the most pitiless massacres of the Middle Ages. No one was spared, Catholics and heretics, men and women, clerics and children were all put to the sword. It is not true that the leaders of the Crusade shouted: "Kill them all; God will know his own!" But the German monk who invented this story a few years later accurately reported the mood of the crusading army. In reporting the victory to the pope, the legate Arnaud Amaury said cheerfully that neither age nor sex was spared and that about twenty thousand people were killed. The figure is certainly too high; the striking point is that the legate expressed no regret about the massacre, not even a word of condolence for the clergy of the cathedral who were killed in front of their own altar."
–From Joseph Strayer's "The Albigensian Crusades" (1971).
Previously:

Note: all government meetings noticed below are free and open to the public unless otherwise indicated. Many can be heard or seen live through each agency's website.
The Sheriff's daily incident reports and jail bookings are posted here.
In Court: Sam Christopher Andolina, 40, of Palm Coast, is scheduled for a possible plea and sentencing before Circuit Judge Terence Perkins at 8:30 a.m. in Courtroom 401. He was arrested on a charge of raping the 13-year-old daughter of his fiancee, and on a charge of molestation. He faces a first and a second-degree felony. See the story here.
The Sheltering Tree board meets with supporters to find a solution and plan an appeal of the Bunnel zoning board's decision to shut down the Sheltering Tree's cold-weather shelter in Bunnell. The meeting is at 4 p.m. at the United Methodist Church's Fellowship Hall, 205 N Pine Street, Bunnell.
The Flagler County Commission meets at 1 p.m. for a budget workshop at Emergency Operations Center, 1769 E. Moody Blvd, Bldg. 3 (behind the Government Services Building), Bunnell.
The Flagler County Commission meets at 5 p.m. At 5:10 p.m., it will consider approving a vast agreement that would have Flagler join the U.S. Corps of Engineers in a 50-year, $100 million dune-rebuilding plan for just 2.6 miles of beach in Flagler Beach. Half the cost would be Flagler's responsibility. See the background story here. The commission is expected to discuss a mediation settlement agreement in the development called Beachwalk on State Road A1A in the Hammock. The commission is expected to approve its drone policy on drone use by county staff (the proposal is on the consent agenda and is not scheduled to be discussed unless pulled into the regular agenda).
The East Flagler Mosquito Control District board meets at 10 a.m. at the district's offices, 10 Airport Executive Drive (off Belle Terre Boulevard), Palm Coast.
Nar-Anon offers hope and help for families and friends of addicts. Every Monday, 6 p.m., St. Mark by the Sea Lutheran Church, 303 Palm Coast Pkwy NE, Palm Coast, Fellowship Hall Entrance. See the website, www.nar-anon.org, or call (800) 477-6291.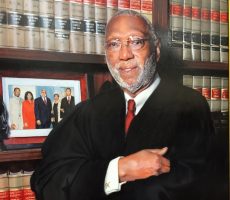 James E.C. Perry, former justice of the Florida Supreme Court, discusses search and seizure at Florida schools during the Nina B. Hollis Educational Leadership Center's (NBHELC) inaugural Leadership Symposium "Safety, Security and the Law in Today's Schools" at Stetson University, 9 a.m. to 3 p.m., in the Carlton Union Building's Stetson Room (second floor), 131 E. Minnesota Ave. The event is free and open to K-12 school district and educational leaders in Central Florida. Space is limited to 100 attendees. Registration is open through Monday, June 10. The conference will provide K-12 school district and educational leaders with an opportunity to learn more about school safety and legal issues in Florida's public schools. In addition to Perry, speakers include: B. Glen Epley, Ph.D., professor of education at Stetson, discussing the legal implications of social media and how high-profile events from school shootings to cyberbullying have increased pressure on public schools to do more to protect children. Mercy Roberg, J.D., director of the Office of Professional Education at the Center for Excellence in Higher Education Law and Policy at Stetson University College of Law, exploring issues related to guns on campus and whether there has been a rise in firearm-related injuries due to legislation changes.
Bunnell Road Closure: Through June 28, 2019, including Saturdays, Deen Road will be closed to thru traffic. The purpose of the closure is to install storm drain piping along Deen Road and on other identified intersections in the area. The areas of greatest impact will be Franz Court from Deen Road to Fourth Street and also at the Deen Road and Boundary intersection. Residents need to be aware during this construction period that travel may be blocked and access to their homes may require a detour, which will be identified. In accordance with the City noise ordinance, construction on Saturday will only occur between 10 a.m. and 6 p.m.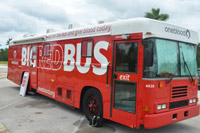 Blood Donations: The Big Red Bus will be at the following locations this week (schedule your donation by going to the website and entering a Palm Coast zip code, then locating one of the venues below):
Monday: Walmart, 174 Cypress Point Parkway, Palm Coast, 10 a.m. to 6 p.m.
Monday: Plantation Bay Golf Club, 200 Plantation Bay Drive, Ormond Beach, 10 a.m. to 2 p.m.
Tuesday: AdventHealth Palm Coast, 60 Memorial Medical Pakrway, Palm Coast, 9 a.m. to 6 p.m.
Wednesday: Palm Coast Elks Lodge, 53 Old Kings Road, 10 a.m. to 3 p.m.
Friday: Oceanside Beach Bar and Grill, 1848 South Oceanshore Boulevard, Flagler Beach, noon to 5 p.m.
Saturday: Walmart, 174 Cypress Point Parkway, Palm Coast, 11 a.m. to 5 p.m.


Jail Bookings and Last 24 Hours' Incidents in Flagler, Palm Coast, Flagler Beach, Bunnell
Sources: Flagler County Sheriff's Office, Flagler Beach Police Department, Bunnell Police Department. This is Flagler County's only comprehensive, one-stop compilation of all local law enforcement's daily day and night shift commanders' reports.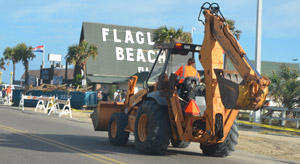 Flagler Beach Is Open For Business: A1A Construction Update:
FlaglerLive is providing weekly updates to year-long construction on and near State Road A1A in Flagler Beach as the Florida Department of Transportation rebuilds a 1.5-mile segment from South 9th Street to South 22nd Street, and builds a sea wall at the north end of town. These updates are provided through DOT or local officials. If you have any relevant information or images, you're welcome to email them to the editor here.
Last Updated: June 16
Protecting Turtles
Now that turtle nesting season has started in the Flagler Beach area, local Turtle Patrol volunteers are checking the beach within the project limits every day to locate any new nests. In Segment 3, north of North 18th Street, work cannot begin until the beach is checked. If a nest is discovered, the nest will be marked, and work will not be allowed within 10 feet of the nest, as specified in the environmental permits issued for this project.
The Turtle Patrol also is monitoring the beach in the project limits of Segment 1, from South 25th Street to South 22nd Street, where plans call for dune revetment involving additional sand and plants.
Segment 1 South 25th Street to South 22nd Street):
We have received a lot of questions about the plants that are to be used on the project. A registered landscape architect developed the plans and the contractor is installing the plants per the plan. Seashore Paspalum, Sea Oats and Saltmeadow Cordgrass cover most of the area. There are also sections of Saw Palmetto and Railroad Vine.
About 60% of the plants have been installed. The contractor is awaiting receipt of the rest of the material.
We also have received questions about the area between South 23rd Street and South 22nd Street where no work is occurring. The department did not include this block in the revetment project for various reasons, including limitations regarding right of way. The dune in this area is being addressed as part of Flagler County's project with the Army Corps of Engineers, which will be done after our project is finished. In the meantime, the department will continue to monitor the dunes and will take steps if the situation is impacting the roadway.
Segment 2 (South 22nd Street to South 9th Street):
The contractor has completed installation of the new water main, and will be switching over remaining customers to the new line over the next three weeks. Customers will experience a short interruption of service during the transfer. This is usually no more than 30 minutes. The contractor will attempt to notify customers prior to the interruption.
Work on the French drain installation is occurring to the north of South 13th Street. The contractor plans to install the French drain from South 19th Street to South 13th Streets once the utility work is complete, likely starting the week of June 24.
Also during the week of June 24, the contractor expects to begin constructing the new southbound side of the roadway from South 22nd Street up to South 19th Street. During this work, access from S.R. A1A will only be maintained for residences and businesses that have no other access available. Residents and businesses can expect this situation to remain in place for several weeks.
Roadway construction will follow installation of the French drain as it progresses north of South 19th Street.
The contractor also will be constructing new sidewalk between South 13th and South 19th streets over the next few weeks.
Segment 3 (North 18th Street to Osprey Drive) Project Update:
The contractor completed placing guide wall and is expecting to finish drilling the concrete piles for the secant wall in early July. Crews will continue working on forming and pouring the concrete cap that completes the wall construction. The first plants also have been installed.
See Also:


U.S. 1 and Old Dixie Highway Roundabout Construction Updates:
FlaglerLive is providing weekly updates to the planned 15-month, $4.1 million construction of a roundabout at U.S. 1 and Old Dixie Highway. The project started in late January and is scheduled for completion by spring 2020.
The Florida Department of Transportation will be closing Old Dixie Highway and C.R. 325 at U.S. 1 on Monday night, March 4, from about 8 p.m. to 6 a.m. The closure is needed to allow the contractor to make improvements to the crossover at the temporary intersection. U.S. 1 will remain open in both directions.
More details here.
See Also:
I-95 Construction, Repaving: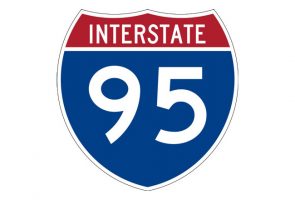 Monday – Friday, 7 a.m. – 9 p.m., single lane closures on NB I-95 from north of Palm Coast Parkway to the St. Johns County line. Monday – Friday, 9 p.m. – 7 a.m., double lane closures on NB I-95 from north of Palm Coast Parkway to the St. Johns County line.
See this week's full Interstate Construction Report for Flagler, Volusia and St. Johns here.


None.


In Florida and in State Government:
Note: Some proceedings below can be followed live on the Florida Channel. Most legislative proceedings can be followed through the Senate or House websites.

SCOTT HOLDS HURRICANE CONFERENCE: U.S. Sen. Rick Scott, R-Fla., will hold a hurricane-preparedness conference in Orlando that will include several federal agencies. (Monday, 9 a.m. Additional details had not been released Friday. Reporters may contact press@rickscott.senate.gov)
PAIN TREATMENT DISCUSSED: The Florida Department of Health will hold a conference call to discuss a pamphlet about nonopioid alternatives for treating pain. (Monday, noon. Call-in number: 1-888-585-9008. Code: 432162565.)
SCHOOL ENROLLMENT EYED: The Education Estimating Conference will hold what is known as an "impact" conference about enrollment in the pre-K-12 system. (Monday, 1:30 p.m., 117 Knott Building, the Capitol.)
—-Compiled by the News Service of Florida and FlaglerLive


To • include your event in this section, please fill out this form.
♦
July 19
: Urban Surf 4 Kids Surf Camp, 9 to 1 p.m. at South 6th Street on the Beach in Flagler Beach.
♦
July 19
: The Flagler Beach Charter Review Commission meets at 9 a.m. at City Hall, 105 S 2nd St.
♦
July 19
: Dive-in Movies, 8 p.m. at Palm Coast Aquatics Center, 339 Parkview Drive. Just bring your swimsuit and enjoy the show! Dive-in movie nights at the Palm Coast Aquatics Center provides a unique outdoor movie viewing experience for the entire family. Be sure to grab your favorite snack, sit back and enjoy the show! Food and snacks will be available for purchase. This month features "Incredibles 2" (PG). More info: 386-986-4741 and www.palmcoastgov.com/movies.
♦
July 20
: Flagler Pier Fishing Tournament, 6 a.m. to 2 p.m., Flagler Beach Fishing Pier. For any questions, please contact the Pier bait shop at 386-517-2436.
♦
July 20
: Youth Fishing Derby, 8 a.m.-1 p.m. at Waterfront Park, 150 Waterfront Park Road, Palm Coast. Come out to Waterfront Park for a day of family fun, food, and catch-and-release fishing. Youth will be eligible for various prizes based on different categories such as longest fish, heaviest fish, most fish, smallest fish and others. Youth must be accompanied by an adult. Any adult actively assisting a youth must have a fishing license. For ages 15 and under. Free and registration is encouraged but not required at www.parksandrec.fun/events. More info: 386-986-2323.
♦
July 20
: Meet with your local Fire Rescue personnel, while you tour your community's Fire Station and equipment, at Flagler County Fire Station 92 at the county airport, 130 Airport Rd., Palm Coast, from 9 a.m. to noon. Additionally, personnel from Florida Forest Service and Flagler County Emergency Management will be available to explain and assist residents in signing up for the ALERTFlagler emergency notifications, and Special Needs Sheltering programs. For more information please contact Chief Fire Marshall (386) 313-4258
♦
July 20-21
: Jr. Lifeguard Camp, 8 a.m-12p.m. at Palm Coast Aquatics Center, 339 Parkview Drive. The Junior Lifeguard Camp offers step-by-step lifeguarding skill development. Learn water safety, lifeguard rescues, and First Aid CPR/AED in a weekend camp. Class attendees will receive a CPR mask, Red Cross whistle and T-shirt. For ages 11-15 years. $70/session. Registration required at www.parksandrec.fun/camps. More info: 386-986-2323.
♦
July 20-21
: "Sleeping Beauty," at the Daytona Playhouse, Saturday and Sunday at 2 p.m., Adults $13, Seniors 55 and up, $18, Youths 18 and under $7. Address: 100 Jessamine Blvd., Daytona Beach, or see
directions here
. Buy tickets online
here
. Box office: 386-255-2431.
♦
July 22
:

The Flagler County Stamp and Coin Club meets at 4:30 p.m. at the VFW Post 8696 47 N. Old Kings Road. From 4:30 - 6 p.m. the time is used for buying, selling and trading stamps and coins. The club meeting starts at 6 p.m. and ends at 7:30. There is a live auction of stamps and coins at the end of the meeting. The club is open for members, the general public, and all who are interested in stamp and coin collecting and investing. Free stamps and coin evaluations at all our meetings. The club is the only non-profit Stamp and Coin Club in Flagler County. For more information please visit
the club's web site
.
♦
July 22
: Nar-Anon offers hope and help for families and friends of addicts. Every Monday, 6 p.m., St. Mark by the Sea Lutheran Church, 303 Palm Coast Pkwy NE, Palm Coast, Fellowship Hall Entrance. See the website, www.nar-anon.org, or call (800) 477-6291.
♦
July 23
: Flagler County is hosting a ceremonial signing of its beach renourishment agreement with the Army Corps of Engineers at 2 p.m. in the Commission Chambers of the Government Services Building. Commission Chair Donald O'Brien and Jacksonville District Commander Colonel Andrew Kelly will make a few opening comments about the 2.6 mile 10-foot dune and beach profile extension in Flagler Beach. They, along with County Attorney Al Hadeed, will sign four copies of the final agreement. The 50-year, $100 million project is largely unfunded but will depend on Flagler County to secure half the money. The federal government would assume the other half. It applies to only 2.6 miles of beach in Flagler Beach. See: "
Flagler About To Sign 50-Year, $100 Million Deal to Rebuild 2.6 Miles of Dunes in Flagler Beach. It Has Only a Fraction of the Money
."
♦
July 23
: The Flagler County Opioid Task Force meets at 6 p.m. at the Flagler County Public Library, 2500 Palm Coast Parkway. The task force will meet the fourth Tuesday of every month at the library through November.
♦
July 24
: A meeting of Facing Grief Together, formerly known as Compassionate Friends, is scheduled at the Vitas Office at 4 North Old Kings Road (across from Kentucky Fried Chicken) in Palm Coast. The meeting begins at 5:30 p.m. Facing Grief Together, a nonprofit self-help bereavement support organization for families that have experienced the death of a child. The meeting is open to all parents, grandparents, and siblings over age 18 who has suffered the loss of a child of any age. For more information, call John Brady at 610-428-3139. To learn more about Facing Grief Together, visit their national website at www.compassionatefriends.org.
♦
July 25
: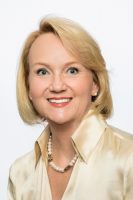 Carolyn Gosselin, Vice President of the Florida Chamber of Commerce, is the featured speaker at the Flagler Chamber's Common Ground breakfast, 8 a.m. at the Palm Coast Hilton Garden Inn, 50 Town Court. Registration is required by July 19. Members can preregister for $25, Guests and future members can attend for $35. No walk-ups.
♦
July 27
: Tour de Palm Coast: Ride along the scenic route of St. Joe Walkway on this free tour. The tour will begin leaving promptly at 8 a.m. from the Palm Coast Community Center. Riders are encouraged to bring water, and all riders must wear a helmet.
♦
July 27
: First Aid and CPR/AED, 9 a.m.-4 p.m. at Fire Station 25, 1250 Belle Terre Pkwy., Palm Coast. This class is a seven-hour course (one hour for lunch) designed to meet OSHA regulations and teach administering CPR to children and adults, using an Automated External Defibrillator (AED), using a mask or barrier device, assisting with bleeding, broken bones. $50/person with registration required by 9 a.m. June 27. Register at www.parksandrec.fun/adults. More info: 386-986-2300 and cprcertification@palmcoastgov.com.
♦
July 27
: The Flagler County Chamber of Commerce and the Palm Coast Area Council invites you to a small business development workshop. With Thaddeus Hammond, Economic Development Director of the SBA North Florida District, a leading expert in developing small businesses as guest speaker. 5 to 7 p.m., The Windsor of Palm Coast, 50 Town Ct, Palm Coast. Chamber Member: $15 per person, Guest and Future Chamber Member: $25 per person. Contact Melinda Rivera at 386-437-0106 or send her an email at melinda@flaglerchamber.org.
♦
July 29-Aug. 2
: Monday-Friday, July 29-Aug. 2, 8 a.m-5 p.m. at Palm Coast Aquatics Center, 339 Parkview Drive. Love art? Come enjoy a week where you can let your creative side take flight. Campers will spend their days creating, drawing, sketching, painting and more! Of course, we'll go to the pool and play some games, too. Lunch is provided at no extra charge by the Flagler County School District. For grades 6-8 (grade just completed). $80/entire week. Registration required at www.parksandrec.fun/camps. More info: 386-986-2323.
♦
July 29
: Nar-Anon offers hope and help for families and friends of addicts. Every Monday, 6 p.m., St. Mark by the Sea Lutheran Church, 303 Palm Coast Pkwy NE, Palm Coast, Fellowship Hall Entrance. See the website, www.nar-anon.org, or call (800) 477-6291.
♦
July 31
:

An evidentiary hearing twice postponed is scheduled for 1:30 p.m. in the case of James McDevitt, who is serving a 40-year prison sentence in the 2015 rape of a woman in Flagler Beach, has been postponed to July 31. McDevitt pleaded guilty to the rape charge, but is now claiming ineffective counsel by two successive lawyers and is seeking to have the conviction and sentence vacated. The hearing is before Circuit Judge Terence Perkins in Courtroom 401 at the Flagler County courthouse. Perkins has reserved one hour for the hearing. The hearing had originally been scheduled for early April. McDevitt's lawyer asked for it to be rescheduled because of an emergency family issue (regarding the lawyer's family). It was again postponed to May 17. McDevitt has been at the Flagler County jail since April 4, awaiting the proceeding. He is normally incarcerated at Taylor prison in Perry, in Florida's Big Bend area.
See details here
.
For events beyond this date, see the fuller Coming Days here.
To • include your event in this section, please email the details, including date, time, a brief description of the event, contact information, and, if you wish, an image, please use this form.


Keep Up with Donald Trump's attacks on the press through the ACLU's running tab here.
Keep Up with mass shootings in a running database here.


Palm Coast Construction and Development Progress Reports
Here's a summary of the latest city developments as of June 10, 2019, with a link to the full week in review here.
<![if !IE]><![endif]>


Cultural Coda
Sibelius's Violin Concerto Op. 47, Performed by Hilary Hahn
And be sure to check out the latest performances at the Netherlands Bach Society.
Previous Codas: