Monday Briefing: 'Assisted Murder' Trial, Grady Prather Honored, Plantation Bay Costs, Cpl. Fred Gimbel
FlaglerLive | May 20, 2019
Today: Mostly sunny with a 20 percent chance of showers in the morning, then partly cloudy in the afternoon. Highs in the upper 80s. East winds 5 to 10 mph. Tonight: Mostly clear. Lows in the upper 60s.
Today's document from the National Archives and the Astronomy Picture of the Day.
Today's tides: at the beaches, at the Intracoastal Waterway.
Drought Index: 181
Merriam-Webster's Word of the Day: palimpsest.
The Live Community Calendar
Today's jail bookings.
Today's Briefing: Quick Links


"Then forty-five, Kissinger personified human complexity–his characteristics ranging from brilliance and wit to sensitivity, melancholy, abrasiveness, and savagery. As he adapted to Nixon's court, with its arcane and unsavory intrigues, he was also to acquire a talent for duplicity. He was not, as he liked to pretend, the innocent scholar fallen among fierce competitors for influence; he had flourished in an academic jungle at least as hostile as the upper echelons of government. For he was driven by inexhaustible, almost primeval ambition. 'What interests me,' he confessed to journalist Oriana Fallaci, 'is what you can do with power.'"
–From Stanley Karnow's "Vietnam: A History" (1983).
Previously:

Note: all government meetings noticed below are free and open to the public unless otherwise indicated. Many can be heard or seen live through each agency's website.
The Sheriff's daily incident reports and jail bookings are posted here.
In Court: A trial is scheduled to begin, with jury selection on Monday, in the case of Bruce Haughton, the 54-year-old R-Section man who two years ago survived what was alleged to be a double-suicide. Katherine Goddard, 52, who lived at 29 Red Clover Lane in Palm Coast, died. It is an unusual case rich in legally gray areas, with Houghton facing a second degree felony charge of n "negligent manslaughter while assisting in self-murder." The case will be tried before Circuit Judge Terence Perkins in Courtroom 401 at the Flagler County courthouse. See more background here.
Bunnell Street Closure: The Bunnell Infrastructure Department will temporarily close East Woodland Avenue from State Road 100 West to North Anderson Street. The closure will take place on Monday from 7 a.m. to 3 p.m. Traffic will be detoured around the closure by way of East Magnolia Street. During this time, City crews will repave the area of the road where the recent storm water culvert repair occurred earlier this month.
The East Flagler Mosquito Control District board meets at 10 a.m. at the district's offices, 10 Airport Executive Drive (off Belle Terre Boulevard), Palm Coast.
Gary Prather Commemoration: Sheriff Rick Staly hosts a ceremony outside of the Flagler County Sheriff's Marine Unit substation at 69 Malacompra Road at 10:30 a.m. to unveil new signage honoring Captain Grady Prather. Prather was a 33-year veteran of the Flagler County Sheriff's Office who headed up the Sheriff's Office Marine Unit, which he also created. Prather retired on January 31, 2008 and died on Nov. 17, 2009. In 2011, an artificial reef was deployed in Flagler Beach through grants from the Florida Fish and Wildlife Conservation and the St. Augustine Port, Waterway and Beach District. The reef was also named in Prather's honor.
The Flagler County Commission meets at 5 p.m. at the Government Services Building, Bunnell. The commission is expected to hear a status report on the troubled Plantation Bay utility and will be presented a roughly $10 million spending plan, on borrowed money, to address the utility's problems. The county administrator says the spending plan does not foresee a raise in rates for utility customers. The commission will also discuss where to place the sheriff's operations as the sheriff contends with space issues, both with a too-expensive lease at City Marketplace and with too little space at the courthouse.
The Buddy Taylor Middle School Advisory Council meets at 5 p.m., the PTO at 6 at the school's media center.

The Flagler County Stamp and Coin Club meets at 4:30 p.m. at the VFW Post 8696 47 N. Old Kings Road. From 4:30 – 6 p.m. the time is used for buying, selling and trading stamps and coins. The club meeting starts at 6 p.m. and ends at 7:30. There is a live auction of stamps and coins at the end of the meeting. The club is open for members, the general public, and all who are interested in stamp and coin collecting and investing. Free stamps and coin evaluations at all our meetings. The club is the only non-profit Stamp and Coin Club in Flagler County. For more information please visit the club's web site.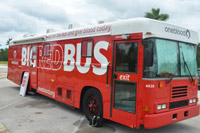 Blood Donations: The Big Red Bus will be at the following locations this week (schedule your donation by going to the website and entering a Palm Coast zip code, then locating one of the venues below):
Tuesday: Flagler County Public Library, 2500 Palm Coast Parkway, 10 a.m. to 1 p.m.
Tuesday: Banfield Pet Hospital, 5270 State Road 100 (Target ShoppinG center), Palm Coast, 2 to 5 p.m.
Wednesday: Chick Fil A, 1000 Palm Coast Parkway, 10 a.m. to 6 p.m.
Saturday: Walmart, 174 Cypress Point Parkway, Palm Coast, 11 to 5 p.m.
Sunday: Santa Maria del Mar Church, 915 North Central Avenue, Flagler Beach, 9 a.m. to 1 p.m.


Jail Bookings and Last 24 Hours' Incidents in Flagler, Palm Coast, Flagler Beach, Bunnell
Sources: Flagler County Sheriff's Office, Flagler Beach Police Department, Bunnell Police Department. This is Flagler County's only comprehensive, one-stop compilation of all local law enforcement's daily day and night shift commanders' reports.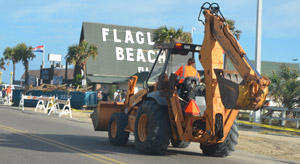 Flagler Beach Is Open For Business: A1A Construction Update:
FlaglerLive is providing weekly updates to year-long construction on and near State Road A1A in Flagler Beach as the Florida Department of Transportation rebuilds a 1.5-mile segment from South 9th Street to South 22nd Street, and builds a sea wall at the north end of town. These updates are provided through DOT or local officials. If you have any relevant information or images, you're welcome to email them to the editor here.
Last Updated: May 20
Protecting Turtles
Now that turtle nesting season has started in the Flagler Beach area, local Turtle Patrol volunteers are checking the beach within the project limits every day to locate any new nests. In Segment 3, north of North 18th Street, work cannot begin until the beach is checked. If a nest is discovered, the nest will be marked, and work will not be allowed within 10 feet of the nest, as specified in the environmental permits issued for this project.
The Turtle Patrol also is monitoring the beach in the project limits of Segment 1, from South 25th Street to South 22nd Street, where plans call for dune revetment involving additional sand and plants.
Segment 1 South 25th Street to South 22nd Street):
Work will be starting on this segment within the next two weeks. This segment involves dune revetment with additional sand and vegetation. Motorists can expect potential short-term lane closures with flagging operations to accommodate the trucks hauling in the new sand and plant material.
Segment 2 (South 22nd Street to South 9th Street):
The contractor continues to work on installing the new water main between South 18th Street and South 16th Street. Within the next few weeks, crews will begin installing water main beginning at South 13th Street and working south toward South 16th Street.
The contractor also continues to install French drain system. Over the next few weeks, the contractor will be constructing some sidewalk transitions to side streets on the south end of the segment, and installing curb mats in compliance with requirements of the Americans with Disabilities Act (ADA).
Segment 3 (North 18th Street to Osprey Drive) Project Update:
The contractor is expecting to finish drilling the concrete piles for the buried seawall by early July. Work continues on contouring the sand to create the desired dune where wall construction is completed. The first dune plants are expected to be installed within the next few weeks.
Work on this segment also includes the relocation of some utility poles on the north end of the segment. That work has begun and may require short-term lane closures with flagging operations.
Caution! Flagler Beach police and and Sheriff's deputies are actively monitoring speed and writing tickets. "I got a warning on north section of A1A before construction actually began so I keep to the 25 limit, but still getting tailgated by cars wanting to go faster," a reader tells us.
See Also:


U.S. 1 and Old Dixie Highway Roundabout Construction Updates:
FlaglerLive is providing weekly updates to the planned 15-month, $4.1 million construction of a roundabout at U.S. 1 and Old Dixie Highway. The project started in late January and is scheduled for completion by spring 2020.
The Florida Department of Transportation will be closing Old Dixie Highway and C.R. 325 at U.S. 1 on Monday night, March 4, from about 8 p.m. to 6 a.m. The closure is needed to allow the contractor to make improvements to the crossover at the temporary intersection. U.S. 1 will remain open in both directions.
More details here.
See Also:
I-95 Construction, Repaving: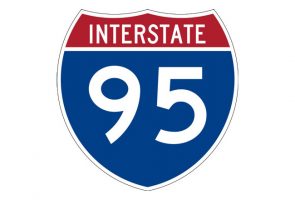 Monday – Friday, 7 a.m. – 9 p.m., single lane closures on NB I-95 from north of Palm Coast Parkway to the St. Johns County line. Monday – Friday, 9 p.m. – 7 a.m., double lane closures on NB I-95 from north of Palm Coast Parkway to the St. Johns County line.
See this week's full Interstate Construction Report for Flagler, Volusia and St. Johns here.


Lost Ring: A lost ring was found at Varn Park at 2 p.m. Saturday, May 11. The ring, which has identifying characteristics, is with the Flagler County Sheriff's Office. "Anything you can do to help this person get their ring back would be most appreciated," the person who found it writes.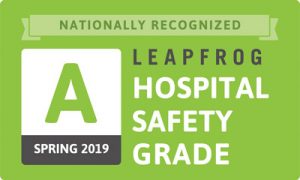 All AdventHealth Facilities in Flagler, Lake and Volusia Counties Earns an 'A' for Patient Safety: Every AdventHealth hospital in Flagler, Lake and Volusia counties received an 'A' from The Leapfrog Group's spring 2019 Leapfrog Hospital Safety Grade. With facilities in Daytona Beach, DeLand, Orange City, New Smyrna Beach, Palm Coast and Tavares, this designation recognizes AdventHealth's efforts in protecting patients from harm and providing safer health care. "The 'A' safety grades are the result of our teams' relentless focus on keeping patients safe. No individual or isolated group could achieve an 'A' rating alone; teamwork is essential," said Rhonda Battani, executive director of quality for the AdventHealth hospitals in the region. "We continue to strengthen our culture of safety that hinges on teamwork and our employees are energized, knowing their work creates an environment that keeps patients safe." The Leapfrog Group is a Washington D.C.-based national nonprofit organization committed to improving health care quality and safety for consumers and purchasers. The Safety Grade assigns an 'A', 'B', 'C', 'D' or 'F' grade to hospitals across the country based on their performance in preventing medical errors, injuries, accidents, infections and other harms to patients in their care. This was the first A rating for AdventHealth New Smyrna Beach. "I am extremely proud of our team and all of the work they have done over the past three years to bring our scores all the way up to an 'A'," said Dr. Dennis Hernandez, AdventHealth New Smyrna Beach CEO. "We are thrilled to share the progress we've made with our community and show our commitment to providing a safe environment for the very best patient care." In March, Hernandez became the CEO of the 109-bed New Smyrna Beach facility. He previously served as the hospital chief medical officer. "Over the past year, our teams have worked diligently to develop new evidence-based processes and improve current processes to enhance the safety of our patients," Hernandez said. "With this 'A,' we will not let our guard down and will continue to keep this as a top focus. Patient safety is our number one priority, so it will remain at the top of our agenda, with a heightened awareness, day-in and day-out." AdventHealth Daytona Beach is one of only 41 "Straight A" hospitals in the U.S. to be awarded an 'A' every grading cycle since 2012. "One of the reasons we've been consistently earning an 'A' from Leapfrog is due to the quality processes and rigors we've put into place. We've made patient safety part of our culture and we have enjoyed the journey," said Ed Noseworthy, CEO of AdventHealth Daytona Beach. "I want to congratulate our team. The superb work they do each and every day has helped us earn this achievement year after year. I couldn't ask for a better group of people and a better group of leaders to work with." "To be recognized nationally as an 'A' hospital is an accomplishment the whole community should take pride in," said Leah Binder, president and CEO of The Leapfrog Group. "Hospitals that earn an 'A' grade are making it a priority to protect patients from preventable medical harm and error. We congratulate hospital leaders, board members, staff, volunteers and clinicians who work so hard to earn this A." Developed under the guidance of a national Expert Panel, the Leapfrog Hospital Safety Grade uses 28 measures of publicly available hospital safety data to assign grades to more than 2,600 U.S. acute-care hospitals twice per year. The Hospital Safety Grade's methodology is peer-reviewed and fully transparent, and the results are free to the public.
Kiwanis Club Names Corporal Fred Gimbel 2019 Officer of the Year
: On Wednesday, May 15, the Flagler Palm Coast Kiwanis Club held their annual Law Enforcement Officer Appreciation Luncheon and awards ceremony. Sheriff Rick Staly was the guest speaker and gave an update on the Sheriff's Office and crime reduction in Flagler County. During the awards ceremony, the Kiwanis Club recognized law enforcement officers of the year for Flagler County. Corporal Fred Gimbel was named Law Enforcement Officer of the Year for the Flagler County Sheriff's Office. Cpl. Gimbel was nominated by Sheriff Staly for numerous drug arrests that Cpl. Gimbel and his K9 partner Marko made throughout 2018. On April 13, 2018, Corporal Gimbel and K9 Marko seized approximately 24.5 grams of crack cocaine during a traffic stop. Five days later the team seized 31 grams of marijuana during a traffic stop. On May 2, 2018, at another traffic stop, Corporal Gimbel and K9 Marko seized 8 grams of heroin, 8 grams of cocaine, 3 grams of crack cocaine as well as drug paraphernalia. At a traffic stop on May12, 2018, Corporal Gimbel and K9 Marko seized $600.00 dollars in counterfeit currency, equipment utilized to make the counterfeit currency and narcotics paraphernalia. As a result of Corporal Gimbel and K9 Marko's assistance during these incidents, five suspects were arrested for an array of felony criminal charges. Additionally, approximately 74.5 grams of illegal narcotics were removed from the community as well as equipment used to make counterfeit currency. "Corporal Gimbel and K9 Marko are a great asset to the agency's mission of eradicating illegal narcotics from Flagler County," Sheriff Rick Staly said. "Corporal Gimbel is very deserving of this honor. Thank you to the Flagler Palm Coast Kiwanis Club for recognizing him." Officer Michelle Whitman was named Law Enforcement Officer of the Year for the Bunnell Police Department and was joined by her Chief, Tom Foster. Officer Dillon Sylvester was named Law Enforcement Officer of the Year for the Flagler Beach Police Department and was joined by his Chief, Matt Doughney. Congratulations to all winners! ###


In Florida and in State Government:
Note: Some proceedings below can be followed live on the Florida Channel. Most legislative proceedings can be followed through the Senate or House websites.

VETERANS' SERVICES DISCUSSED: U.S. Rep. Brian Mast, R-Fla., and U.S. Rep. Darren Soto, D-Fla., will hold a news conference to announce legislation that would streamline the opening of congressional offices inside Department of Veterans Affairs facilities. (Monday, 9:30 a.m., 65th Infantry Veterans Park, 301 Buenaventura Blvd., Kissimmee.)
PENCE TALKS TRADE: Vice President Mike Pence is slated to appear in Jacksonville to discuss trade policy during an event hosted by the group America First Policies. Pence will talk about the United States-Mexico-Canada Agreement, which the Trump administration negotiated to revamp the North American Free Trade Agreement. The new trade deal still needs congressional approval. (Monday, 11:15 a.m., Schultz Center, 4019 Boulevard Center Dr., Jacksonville.)
LABARGA DISCUSSES STORM RECOVERY, RESPONSE: Florida Supreme Court Justice Jorge Labarga will hold a media availability before a meeting of the Florida Commission on Access to Civil Justice. Labarga will discuss efforts related to disaster recovery and access to civil justice after hurricanes Irma and Michael. (Monday, 12:15 p.m., Hotel Duval, 415 North Monroe St., Tallahassee.)
REGISTRATION DEADLINE IN SPECIAL ELECTIONS: Monday is the registration deadline for voters in special elections in House District 7 and House District 38. Port St. Joe Republican Jason Shoaf and Tallahassee Democrat Ryan Terrell are running in the June 18 special election in District 7, which former Rep. Halsey Beshears, R-Monticello, left to become secretary of the Florida Department of Business and Professional Regulation. Dade City Republican Randy Maggard and Wesley Chapel Democrat Kelly Smith are running in District 38, which former Rep. Danny Burgess, R-Zephyrhills, left to become executive director of the Florida Department of Veterans' Affairs.
—-Compiled by the News Service of Florida and FlaglerLive


To • include your event in this section, please fill out this form.
♦
June 25
: The Palm Coast City Commission meets in workshop at 9 a.m. at City Hall. The workshop is focused on the city's 2019-20 budget, with a discussion on taxes.
♦
June 25
: Flagler County's housing division presents a Renter's Rights Workshop at 5:30 p.m. at the Government Services Building 2, Room 3 (3rd Floor), 1769 East Moody Blvd, Bunnell. Learn about Landlord-Tenant and Fair Housing laws. Attorneys from Community Legal Services of Mid-Florida will present Rights and Responsibilities as a Renter at this free, educational event. The workshop will not include individual legal consultations. For additional information contact Flagler County SHIP Housing Administrator Ralston Reodica: rreodica@flaglercounty.org, (386) 313-4037 extension 5. The workshop is open to all at no charge.
♦
June 25
: The Flagler County Opioid Task Force meets at 6 p.m. at the Flagler County Public Library, 2500 Palm Coast Parkway. The task force will meet the fourth Tuesday of every month at the library through November.
♦
June 26
: Flagler County Commissioner Joe Mullins hosts a "business town hall" meeting for Flagler Beach businesses to, in his words, "unify businesses to have a strong voice" and "combine marketing efforts." The meeting is at 3 p.m. at Key West Eats, 1112 South Oceanshore Boulevard, Flagler Beach.
♦
June 26
: A meeting of Facing Grief Together, formerly known as Compassionate Friends, is scheduled at the Vitas Office at 4 North Old Kings Road (across from Kentucky Fried Chicken) in Palm Coast. The meeting begins at 5:30 p.m. Facing Grief Together, a nonprofit self-help bereavement support organization for families that have experienced the death of a child. The meeting is open to all parents, grandparents, and siblings over age 18 who has suffered the loss of a child of any age. For more information, call John Brady at 610-428-3139. To learn more about Facing Grief Together, visit their national website at www.compassionatefriends.org.
♦
June 27
: The Palm Coast Beautification and Environmental Advisory Committee meets at 5 p.m. at City Hall in Town Center. The committee will discuss climat change and sea level rise.
♦
June 27
: The Flagler Beach City Commission meets at 5:30 p.m. at City Hall, 105 South Second Street. The commission will get the annual update from the Flagler County Health Department's Gretchen Smith, and will consider a resolution providing for a temporary limited exception to the prohibition against signs being placed within public rights of way within designated areas of the city uniquely impacted by the SR A1A project. The commission will also discuss amendments to its murals ordinance, and an ordinance increasing Municipal Business Tax rates by not more than five percent.
♦
June 27
: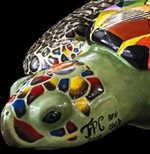 Another unveiling of the latest turtle sculpture to be added to the Turtle Trail: "PABLO" has been a work in progress this school year by the Flagler Palm Coast High School art club in collaboration with students from Old Kings Elementary School, the Marine Sciences flagship school for Flagler County. It will be unveiled at 1 p.m. at Old Kings Elementary School, 301 Old Kings Road South. Pablo's sponsor is Palm Coast Arts Foundation Trustee G. Lindsey Florence.
♦
June 28
: The Scenic A1A PRIDE Committee meets at 9 a.m. at the Hammock Community Center, 79 Mala Compra Rd. off A1A.
See the full agenda here
.
♦
June 28
: The Flagler County School Board meets in a special session to financially close out the year at 9 a.m. at the Government Services Building, Bunnell.
♦
June 28
: Urban Surf 4 Kids Surf Camp, starting at 9 a.m., South 6th Street on the Beach.
♦
June 28
: "Opry Reunion" debuts. This family style variety show features cast members of Daytona Opry, Downtown Opry and a few new entertainers. Linda Cole, Firecrackers, Michael Leone (Elvis), Eddie Davis, Kaitlyn Kent and Michele Marie will return. Each show will also feature a special guest or two. Bring your family to this high energy variety show, similar to the shows in Branson and Myrtle Beach. This show features classic standards from Gospel, Country, R&B, Motown & much more. Opry Reunion is at Oceanside Inn 1909 South Atlantic Avenue in Daytona Beach Shores. Showtime is 8 PM and doors open at 7:30 PM. Reserved tickets are $20. A VIP table (comfortably seats 8) is $150. Call (386) 307-0922 for ticket information.
♦
June 29
: First Aid and CPR/AED 9 a.m.-4 p.m. at Fire Station 25, 1250 Belle Terre Pkwy., Palm Coast. This class is a seven-hour course (one hour for lunch) designed to meet OSHA regulations and teach administering CPR to children and adults, using an Automated External Defibrillator (AED), using a mask or barrier device, assisting with bleeding, broken bones. $50/person with registration required by 9 a.m. June 27. Register at www.parksandrec.fun/adults. More info: 386-986-2300 and cprcertification@palmcoastgov.com.
♦
June 29-20
: Jr. Lifeguard Camp, 8 a.m-12p.m. at Palm Coast Aquatics Center, 339 Parkview Drive. The Junior Lifeguard Camp offers step-by-step lifeguarding skill development. Learn water safety, lifeguard rescues, and First Aid CPR/AED in a weekend camp. Class attendees will receive a CPR mask, Red Cross whistle and T-shirt. For ages 11-15 years. $70/session. Registration required at www.parksandrec.fun/camps. More info: 386-986-2323.
♦
June 29
: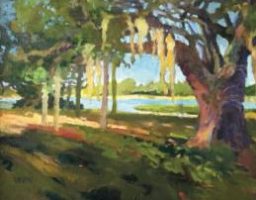 "Transitions: The Art of Trish Vevera, Past and Present," opens at Berkshire Hathaway with a free reception at 6 p.m. The show is curated by Paul Beaulieu and Thomas Anastasio. At 101 Palm Coast Parkway, European Village. Vevera is the reigning
Flagler County Artist of the Year
.
♦
July 1
: Nar-Anon offers hope and help for families and friends of addicts. Every Monday, 6 p.m., St. Mark by the Sea Lutheran Church, 303 Palm Coast Pkwy NE, Palm Coast, Fellowship Hall Entrance. See the website, www.nar-anon.org, or call (800) 477-6291.
♦
July 2
: The Flagler Beach Planning and Architecture (or PAR) Board meets at 5:30 p.m. at City Hall, 105 S 2nd St. The board will consider a new ordinance relating to the protection of gopher tortoises, with new regulations applicable during development activities.
♦
July 3
: Fireworks in the Park: Kick off your Independence Day celebration one day early July 3. Pack your picnic basket and bring your blanket and chairs to watch the free colorful display at Central Park at Town Center, 975 Central Ave, beginning at 9 p.m. Entertainment and food vendors will begin at 6 p.m. A patriotic ceremony starts at 7 p.m.
♦
July 5
: First Friday Garden and Butterfly Walk at Washington Oaks Gardens State Park, 6400 North Oceanshore Blvd., 10 a.m. Join a ranger at 10am for a walk through our historical gardens. Learn about the history of our park while exploring the beauty of the formal gardens, with an emphasis on butterflies. The walk is approximately 1 hour. Please bring water and wear comfortable walking shoes. Meet in the garden parking lot. Garden walk included with park entry. No registration required.
♦
July 5-7
: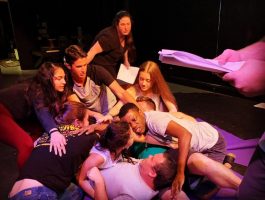 "A Midsummer Night's Madness," a summer workshop production at Palm Coast's City Repertory Theatre. Tickets are $15, Friday and Saturday at 7 p.m., Sunday at 3 p.m.
Book here
.
♦
July 6
: The Palm Coast Arts Foundation hosts its First Saturday Creative Bazaar, an arts and crafts flea market. at 1500 Central Avenue in Town center. Arts foundation members and other vendors will have booths of goods for sale. 8 a.m. to 2 p.m.
♦
July 6
: World Cup Finals Watch Party: The women's soccer World Cup is here again. Join fellow residents at the Palm Coast Community Center, 305 Palm Coast Pkwy NE, as they watch the finals match to see which country is crowned the best in the world July 7. There will be snacks, giveaways and activities for kids. The event costs $1 per person. The final's kickoff is 11 a.m.
♦
July 8
: Nar-Anon offers hope and help for families and friends of addicts. Every Monday, 6 p.m., St. Mark by the Sea Lutheran Church, 303 Palm Coast Pkwy NE, Palm Coast, Fellowship Hall Entrance. See the website, www.nar-anon.org, or call (800) 477-6291.
For events beyond this date, see the fuller Coming Days here.
To • include your event in this section, please email the details, including date, time, a brief description of the event, contact information, and, if you wish, an image, please use this form.


Keep Up with Donald Trump's attacks on the press through the ACLU's running tab here.
Keep Up with mass shootings in a running database here.


Palm Coast Construction and Development Progress Reports
Here's a summary of the latest city developments as of May 10, 2019, with a link to the full week in review here.
<![if !IE]><![endif]>


Cultural Coda
Scriabin: Sonata Nr. 2, Evgeny Kissin, Piano
And be sure to check out the latest performances at the Netherlands Bach Society.
Previous Codas: