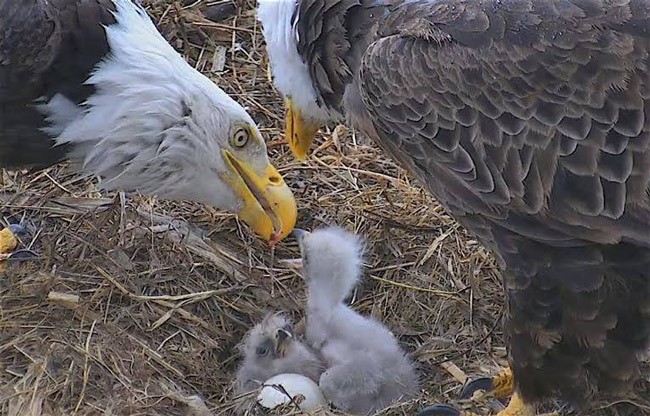 Weekend: Thunderstorms possible Friday and Saturday, highs in the low 80s. Nights: lows in mid-60s. Details here.
Today's fire danger is moderate. Flagler County's Drought Index is at 265.
Today's tides: at the beaches, at the Intracoastal Waterway.
Today's document from the National Archives.
The OED's Word of the Day: reflet, n..
The Live Community Calendar
Today's jail bookings.
Today's Briefing: Quick Links

Note: all government meetings noticed below are free and open to the public unless otherwise indicated. Many can be heard or seen live through each agency's website.
Friday, Saturday, Sunday: "Into the Woods" at the Flagler Playhouse: The musical with music and lyrics by Stephen Sondheim and the book by James Lapine, is featured nightly at 7:30 Thursday, Friday and Saturday at the Flagler Playhouse and at 2 p.m. on Sunday, April 24. The musical is based on Brothers Grimm and Charles Perrault fairy tales. Tickets are $20 for adults, $15 for students. Book here.
Friday: Pop Warner Football and Cheer registration at Wadsworth Park, 6 to 8 p.m. More info: www.FlaglerTitans.org
Friday: Community Chorus of Palm Coast Spring Concert: Spring Concert, 7 p.m., Trinity Presbyterian Church, 156 N. Florida Park Drive in Palm Coast. Donations are welcome. Phone 386-986-8899 or www.communitychorusofpalmcoast.com for more information.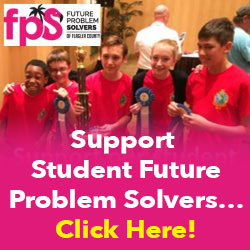 Help Flagler Schools' Future Problem Solvers Get to International Competition in June: Fifty-nine students from four schools–FPC, Bunnell Elementary, Rymfire Elementary and Indian Trails Middle–have won invitations to international competition in lansing, Michigan, June 1-5. But they're raising money to get there, and they need your help. It's about $1,000 a student, though most students will be chipping in around $400 each, reducing the needed match. FlaglerLive is proud to be a sponsor. Now go help them out.

Updated jail bookings and day and night shift incident summary reports are available here.
Despite Alarms, an Ex-Cop on Disability–and Supporter of the Sheriff–Is Hired As Deputy: Josey's hiring illustrates the various steps an individual goes through to become a deputy. It also shows to what extent subjective interpretation of documented findings may play into a recruit's chances. Because Josey's brief odyssey took place during an election season in which he chose to make his support of an embattled sheriff explicit, his story is inevitably tainted by a political undercurrent that can both veil and sharpen the more problematic issues at the heart of Josey's evaluations.
300-Gallon Chemical Spill in Flagler Beach Closes A1A From South 5th to North 4th: The spill soaked into the dunes on the east side of A1A, but caused no injuries. But because of the hazardous nature of the liquid, authorities closed A1A to traffic between North 4th Street and South 5th Street, Flagler Beach City Manager Larry Newsom said. The closure zone also includes side streets to Central Avenue.
Bunnell ministry aims to help recovering drug addicts: Grace Tabernacle Ministries pastor Charles Silano founded Open Door Ministries rehab home on Booe in Bunnell in late 2013–it did not open until much later, after a court battle with Bunnell— and said he's working to open another facility for men in the neighborhood soon so they can treat more recovering addicts, the News-Journal's Matt Bruce reports. "He said he also hopes to open a residential facility for women by the end of the year." (Story paywall-protected.)
Ethics Commission Tosses 5 More Complaints Against County Officials, from Weeks Era: The ethics commission tossed out the latest and largest batch, clearing county commissioners Charlie Ericksen, George Hanns, Nate McLaughlin and Frank Meeker and also clearing county attorney Al Hadeed.
Median Price of Homes in Flagler Cross Back Over $200,000 For 1st Time Since Housing Boom: The average price was $238,394, a figure last seen more than eight years ago, in January 2008, when prices were on the way down, Matthew Wilson, a past president of the association and a Realtor in Flagler Beach, said. A year ago, the average was $191,000. The median price in March was $204,000, up from $160,000 a year ago. In March, 367 properties went on the market, the highest number since June 2015.
County Approves Big Spending on Tourism Office Staff and Rigs and Hints at Raising Tax: In one of those now-routine, quick-action special meetings immediately following a workshop on the subject (thus depriving the public any chance to mull over proposals or mobilize an opposition at a meeting scheduled with more notice, and shading the meeting from television viewers but not live audio) the commission voted to expand the staff of the tourism office from five to six full-timers, buy nearly $300,000 worth of stadium-like equipment such as floodlights, a stage and bleachers that have little to do with promoting the county, and suggested that they may want to raise the local tourism sales tax from 4 to 5 percent to generate more money for more spending.

In Florida and in State Government:
Note: Most proceedings below can be followed live on the Florida Channel.

The Florida College System Council of Presidents will meet in Manatee County. (Friday, a committee meeting starts at 8:30 a.m., followed by the Council of Presidents meeting, State College of Florida, Manatee-Sarasota, 5840 26th St. West, Bradenton.)
The Putnam County Republican Executive Committee will hold a forum for candidates in state House District 19, which Rep. Charles Van Zant, R-Keystone Heights, will vacate because of term limits. The GOP candidates in the race are Leslie Dougher, Bobby Payne and Katherine Van Zant. Also expected to take part in the forum is incoming House Speaker Richard Corcoran, R-Land O' Lakes. (Saturday, 11 a.m., Rodman Plantation, 298 County Road 310, Palatka.)
Equality Florida will honor state Rep. Alan Williams, D-Tallahassee, with its 2016 "Voice for Equality Award." (Saturday, 7 p.m., Mission San Luis, 2100 West Tennessee St., Tallahassee.)
–Compiled by the News Service of Florida and FlaglerLive

In Coming Days in Palm Coast and Flagler:
Click on the links for more details:
♦ April 25: It's the next edition of "Doughnuts with Doughney," that is, coffey and doughnuts with Flagler Beach Police Captain Matthew Doughney, from 8:00 a.m. to 10:00 a.m. at the Flagler Beach 7-ELEVEN convenience store, 408 South Oceanshore Boulevard. Questions, please contact Captain Doughney at (386) 517-2024.
♦ April 26: Sentencing of Waldemar Rivera at 1:30 p.m. in Courtroom 401, Flagler County Courthouse, before Judge Matthew Foxman. Rivera was found guilty on March 23 after a two-day trial of raping his then-13-year-old step-daughter two years ago. He faces up to 30 years in prison. He had declined a plea that would have netted him 10 years, and declined a judge's advice, after the first day of trial, to consider taking a plea.
♦ April 26: ElderSource is holding a public hearing at 10 a.m. at the Flagler County Public Library. The goal is to provide a listening session for anyone interested to share opinions about aging needs that impact you personally as well as your neighbors. Elder Source is a private, not for profit agency designated by the state as the Area Agency on Aging and Aging & Disability Resource Center for Northeast Florida. See the event flier here.
♦ April 26: Palm Coast government holds a groundbreaking for its new $25 million Wastewater Treatment Plant 2 at 8 a.m. on Peavy Grade (west side of U.S. 1, about 2.9 miles north of Palm Coast Parkway). A sign will be posted on U.S. 1. The plant will add 2 million gallons per day of additional sewer capacity that will be needed to accommodate anticipated growth. The city got a low-interest loan from the Florida Department of Environmental Protection for the funding, so the new facility is being built without the need for an additional increase in rates to Palm Coast Utility customers.
♦ April 26: The Flagler Beach City Commission holds an informal workshop from 3:30 to 6:30 p.m. enabling the public to attend any time during that time span and fill out comment forms regarding the Scenic A1A organization's plan to put directional signs along the road, including several in Flagler Beach. The commission and most residents oppose the plan. All comments will be submitted to the City Commission for their consideration on April 28, 2016. (For background, see the story: "Flagler Beach Commission Denounces A1A Committee's Plan for Signs on Scenic Road.")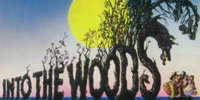 ♦ April 29-May 1 "Into the Woods," the musical with music and lyrics by Stephen Sondheim and the book by James Lapine, is featured nightly at 7:30 at the Flagler Playhouse and at 2 p.m. on Sunday, May 1. The musical is based on Brothers Grimm and Charles Perrault fairy tales. Tickets are $20 for adults, $15 for students. Book here.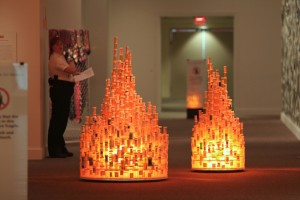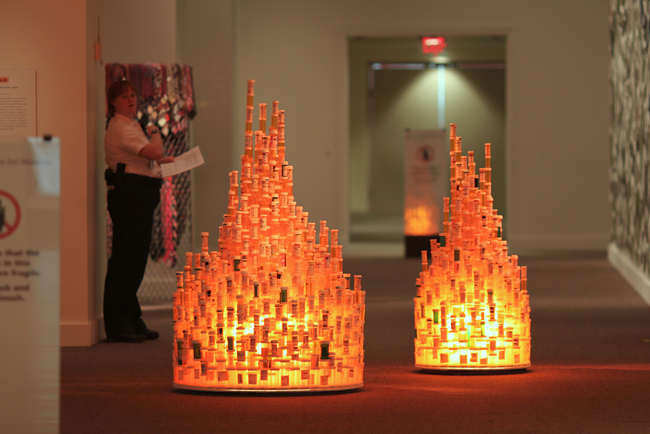 ♦ April 30: Prescription Drug Take Back Day: The front lobby of the Flagler Beach Police Department will be open from 10 a.m. to 2 p.m. at 204 South Flagler Avenue, one block south of SR100 on the east side of the Moody/SR100 Bridge. This one day event will provide residents and visitors with a no cost, anonymous collection of unwanted or expired medicines.
♦ April 30: Fort Matanzas National Monument hosts a special free day event from 11 a.m. to 3 p.m. Reenactors dressed as Spanish colonial women will describe the life of a typical woman in Saint Augustine during the Spanish colonial era. Reenactors will also be demonstrating how foods from three different cultures combined and created some of the best dishes available in 1740's colonial Spanish Florida. Produce from three very different cultures – Native American, African, and Spanish – will be on display, with conversations about how each of these influenced the Spanish kitchen. The authenticity of the reenactment will be limited of course: there will be no reenacted massacres, exterminations or enslavement of Native Americans, nor will the Catholic Church's role in the obliteration of native cultures be part of the celebration. Children welcome. For additional information, call 904-41-0116 or visit www.nps.gov/foma.
♦ May 3 and 4: Open auditions for the 2016 Spotlight on Flagler County Youth Talent Show from 5 to 7 p.m. for students in grades K-12, at the Flagler County Youth Center, on the campus of Flagler Palm Coast High School. If you can sing, dance, play an instrument, or have any special talent, plan to audition. For information, email Cheryl Massaro or contact her by phone at 386/437-7540×5101. The talent show is on June 7 at the Flagler Auditorium.
♦ May 5: The Palm Coast utility and public works union meets with Palm Coast's management team in another bargaining session over a contract. The meeting is scheduled for 4 p.m. in the community wing at City Hall. It is open to the public.
♦ May 7: Arbor Day in Palm Coast's Central Park. The Arbor Day 5K Root Run/Walk, begins at 8 a.m. Register here. At the main event, themed "Feed a Mouth, Get a Tree, Grow a Community," attendees can exchange canned food or pet food items for a free three-gallon native hardwood tree (one tree per household, while quantities last). The Native Butterfly Release will be at 11 a.m. at center stage. Other fun activities are planned for all ages. A free paper-shredding service, so bring your old documents for professional shredding! Plan to take advantage of this hands-free, uncomplicated process as totes will be wheeled to your car to help unload your paper and bring it to a chute that dumps all of it into a shredder. Free admission and parking. Contact Palm Coast Urban Forester Carol Mini at 386/986-3722 for more information.
♦ May 10: Pegine Echevarria, a motivational speaker, headlines the Flagler Chamber of Commerce's "Fearless and Focused Women in Business" lunch at the Hilton Garden Inn, 55 Town Center Parkway in Palm Coast. Echevarria, according to a chamber release, "is CEO of Team Pegine, a think tank, training and consulting, event management firm that specializes in leadership, team building, inclusion engagement and situational training." The chamber took over the lunch series that was previously hosted by Palm Coast's Business Assistance Center. Registration 11:30 to 11:45 a.m., $35 for chamber members with advance registration and payment, $40 the day of the event. Guests: $40 with advance registration and payment, $45 the day of the event. Reservations are due by May 5 by 5 p.m. Please call to reserve your seat or with questions, 386/437.0106.
♦ June 7: A 1:30 p.m. hearing is scheduled in the case of Anna Pehota, accused of second-degree murder in the shooting death of her husband on Sept. 23, 2015, in the Hammock. Her trial was scheduled for April 18, but her attorney, Ray Warren, was granted a delay so he could explore Pehota's memory issues, which could play a deciding role in the handling of her case. The results of that inquiry are to be the subject of this hearing.
Survey Request: The River to Sea Transportation Planning Organization (TPO), which includes Palm Coast, is seeking input from residents of Palm Coast as it plans transportation improvements for the Metropolitan Planning Area (MPA) that includes Volusia County and portions of Flagler County. The TPO has launched a "Tell the TPO" campaign to survey people who live or work in Volusia and/or Flagler counties, as well as visitors. The 11-question survey can be accessed here. All responses received by May 31, 2016, will be placed in a drawing for a chance to win a free iPad Mini.

Why conservatives have learned nothing from Kansas's disastrous tax cuts https://t.co/b2qbEURifC pic.twitter.com/qArYeMws5f

— Slate (@Slate) April 22, 2016
America's once-close relationship with Saudi Arabia is now deeply strained https://t.co/YpJ9SZm4xL

— The Economist (@EconUS) April 22, 2016
Did fearing ISIS make us forget how to think? https://t.co/lqBshMlQOS @davidcnswanson

— Truthout (@truthout) April 22, 2016
Amidst fracking pollution, a West Virginia town fights for a fracking waste ban https://t.co/5iP8gQ8nL3 pic.twitter.com/pDAoPHMwsT

— ThinkProgress (@thinkprogress) April 22, 2016
Looking for a guaranteed box office win? Make a sequel: https://t.co/4MbYZ5R0ES pic.twitter.com/CQatS9msRf

— Forbes (@Forbes) April 22, 2016
A quick check-in with the Decorah Eagles. https://t.co/dXEEwLKut4!

— Pierre Tristam (@PierreTristam) April 21, 2016

Fact-Checking the Knaves:

Palm Coast Construction and Development Progress Reports
The following is an update of ongoing permitting, construction and development projects in Palm Coast, through April 13:
Click to access palm-coast-development-april-15-2016.pdf

Road and Interstate Construction:
Moody Boat Launch to close April 6 through May 20 for improvements: Flagler County's Moody Boat Launch will be closed April 6 through May 20 for improvements. "The scheduled upgrade will enhance the launch's usability in a number of ways," said Heidi Petito, Director of General Services. "The new system provides for ADA (Americans with Disabilities Act) compliance, minimizes docking difficulties caused by fluctuating tides, and new lighting will promote boater safety and security." The closure includes the Moody Boat Launch– located at 825 Moody Lane in Flagler Beach– the parking area, restroom, and dockage on the Matanzas River. It does not affect Betty Steflik Preserve and boardwalk. The scope of work includes dredging 1,650 yards of silt from the launch basin, thus improving navigability. The adjacent wooden docks will be replaced with an aluminum floating dock and gangway system. Additionally, the existing restroom will be replaced with an ADA compliant facility. Moody Boat Launch provides public access to the Intracoastal on the east shore, just south of SR100. The closest alternative boat launches are located at Herschel King Park on the west side of the river at 1000 Grady Prather Jr. Cove, Palm Coast, and Bing's Landing on the east shore at 5862 N. Oceanshore Blvd. in Palm Coast.

Prince' Darling Nikki, the Song That Got Tipper Gore Horny for a Rating System
Previous Codas: