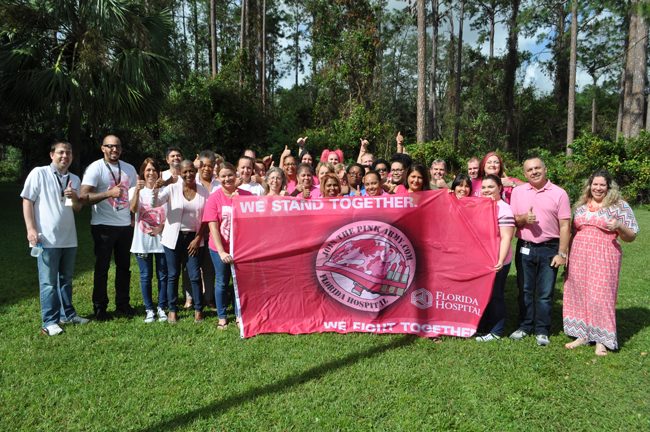 Today: Partly cloudy. Highs in the upper 80s. East winds 5 to 10 mph. Tonight: Partly cloudy. Lows in the lower 70s. East winds 5 to 10 mph. Details here.
Today's document from the National Archives and the Astronomy Picture of the Day.
Today's tides: at the beaches, at the Intracoastal Waterway.
Drought Index16
The OED's Word of the Day: rongorongo, n..
The Live Community Calendar
Today's jail bookings.
Today's Briefing: Quick Links


Note: all government meetings noticed below are free and open to the public unless otherwise indicated. Many can be heard or seen live through each agency's website.
The Sheriff's daily incident reports and jail bookings are posted here.
School Conference Week at all Flagler County elementary schools, all week.
The Flagler County Affordable Housing Committee meets at 8:30 a.m. in the Financial Services Conference Room, 1769 E. Moody Blvd., Bldg. 2, Third Floor, Bunnell.

The Palm Coast City Council meets in workshop at 9 a.m. at City Hall in Town Center. The council is discussing an $888,000 contract for stormwater drainage improvements, and approving changes to its contract with one of the city's labor unions.
Vacation rentals: The Senate Community Affairs Committee will hold a workshop about regulation of vacation rental properties, reopening the possibility of rolling back local regulation of the industry that Flagler County government spearheaded in 2014. (10 a.m., 301 Senate Office Building, the Capitol.)
The Flagler County Planning and Development Board meets at 6 p.m. in Board Chambers at the Government Services Building, 1769 E. Moody Blvd., Bldg. 2, first floor, Bunnell. The board hears a series of related, controversial development proposals for the Matanzas Shores area, that local residents largely oppose.

The St. Johns River Water Management District Governing Board is scheduled to meet after holding committee meetings. (Committees start at 9:30 a.m., Winter Springs Commission chamber, 1126 East State Road 434, Winter Springs.)
A meeting of the Flagler Sheriff's Domestic Violence task force is scheduled for 10 a.m. at the Sheriff's Office, 901 E. Moody Blvd. Bunnell. At the last meeting each committee spokesperson gave a presentation of the draft report from their respective committees. Finalized drafts are expected at this meeting.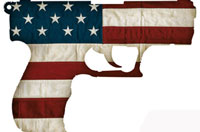 Guns and the NRA: If you think prayers are not enough, join your fellow Resistors to write postcards to Senators and members of Congress to demand better gun control legislation in the face of renewed NRA opposition to sane policies. The event is organized by Indivisible Flagler: "We have plenty of postcards and stamps so just bring yourself and lunch if you don't want to purchase lunch there. Coffee, lattes and more. Come and resist with us. We are victims of inaction. This is a political choice we make." 11:30 a.m. to 1 p.m. at Fair Trade Cafe, 160 Cypress Pt Pkwy, Bldg D, Unit 102, Palm Coast.
The Flagler Palm Coast High School Chorus Solo Ensemble holds its recital at the Flagler Auditorium, 6 p.m.
Buddy Taylor Middle School hosts its fall concert at 6:30 p.m. in the school cafeteria.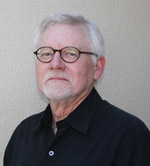 Stetson University hosts esteemed Woodrow Wilson Fellow Dwight Pitcaithley in a presentation of "The National Park Service after 100 Years: A Historian's Reflections on Mission, Challenges, and Opportunities." The free event is open to the public at 7 p.m. in the Marshall & Vera Lea Rinker Welcome Center, 529 N. Woodland Blvd., DeLand, Florida, 32723. Pitcaithley's presentation will highlight the challenges and changes in the National Park Service over more than a century, including the park's role as an educational institution and federal policies that affect its work. Pitcaithley has published numerous articles and book chapters pertaining to public memory, the role of historic sites in public education and the public interpretation of the causes of the Civil War.

None.

In Florida and in State Government:
Note: Some proceedings below can be followed live on the Florida Channel. Most legislative proceedings can be followed through the Senate or House websites.

TADDEO SWORN IN: Democrat Annette Taddeo, who won a Sept. 26 special election in a Miami-Dade County Senate district, will be sworn in. Taddeo defeated Republican Jose Felix Diaz in Senate District 40, which was vacated when former Sen. Frank Artiles, R-Miami, resigned in April. (9 a.m., Senate chamber, the Capitol.)
WORKERS' COMP CONSIDERED: The House Commerce Committee will receive an update on the workers' compensation insurance system. (9:30 a.m., 212 Knott Building, the Capitol.)
U.S. CAPITOL STATUE DISCUSSED: The House Government Accountability Committee will consider a proposal (HB 139), filed by Rep. Patrick Henry, D-Daytona Beach, and Rep. Tom Leek, R-Ormond Beach, that would replace a likeness of Confederate Gen. Edmund Kirby Smith at the U.S. Capitol with a statue of civil-rights leader Mary McLeod Bethune. Each state is allowed two representatives at the National Statuary Hall at the U.S. Capitol, with Florida long represented by Smith and John Gorrie, widely considered the father of air conditioning. State lawmakers in 2016 voted to replace the statue of Smith but have not decided on who should represent Florida. (9:30 a.m., Morris Hall, House Office Building, the Capitol.)
PANEL PROBES BAEZ RESIDENCY: The House Select Subcommittee on Member Conduct will delve into allegations that Rep. Daisy Baez, D-Coral Gables, has lived outside her district. (9:30 a.m., 216 Capitol, the Capitol.)
DIRECT PRIMARY CARE DEBATED: The Senate Banking and Insurance Committee will consider a bill (SB 80), filed by Sen. Tom Lee, R-Thonotosassa, that would clear the way for doctors and patients to enter into "direct primary care" agreements. Under direct primary-care agreements, patients would make regular payments to physicians to cover routine care, cutting out the role of insurers. The bill would make clear that the agreements are not insurance and are not subject to regulation under insurance laws. (10 a.m., 110 Senate Office Building, the Capitol.)
STATE WORKER INSURANCE DISCUSSED: The Senate Governmental Oversight and Accountability Committee will receive a presentation from Tami Fillyaw, director of state group insurance, about employee health insurance. (10 a.m., 401 Senate Office Building, the Capitol.)
OPIOID ADDICTION AT ISSUE: The Senate Health Policy Committee will hold a workshop about opioid addiction. (10 a.m., 412 Knott Building, the Capitol.)
DEMOCRATS RELEASE HURRICANE PLAN: House and Senate Democrats will hold a news conference to discuss a package of proposals dealing with hurricane preparation and recovery from Hurricane Irma. (Noon, fourth floor, the Capitol.)
SCHOOL IMPROVEMENT ON AGENDA: The House Education Committee will receive an update from the Department of Education about implementation of rules and policies related to school improvement. (12:30 p.m., 212 Knott Building, the Capitol.)
MEDICAID MANAGED CARE CONSIDERED: The House Health & Human Services Committee will receive an update from the Agency for Health Care Administration about contracting for health plans in the Medicaid managed-care program. (12:30 p.m., Morris Hall, House Office Building, the Capitol.)
PANEL HEARS ABOUT JUVENILE JUSTICE: The House Judiciary Committee will receive an update about juvenile-justice reform. (12:30 p.m., 404 House Office Building, the Capitol.)
UTILITIES DISCUSS HURRICANE IRMA: The Senate Communications, Energy and Public Utilities Committee will hear a presentation from electric utilities about Hurricane Irma. (2 p.m., 301 Senate Office Building, the Capitol.)
RESIGN TO RUN DEBATED: The Senate Ethics and Elections Committee will take up a bill (SB 186), filed by Sen. Travis Hutson, R-St. Augustine, that would require state and local officeholders to resign if they qualify to run for federal offices. (2 p.m., 412 Knott Building, the Capitol.)
RED LIGHT CAMERA REPEAL WEIGHED: The House Appropriations Committee will take up a bill (HB 6001), filed by Rep. Bryan Avila, R-Hialeah, and Rep. Blaise Ingoglia, R-Spring Hill, that would repeal state laws allowing local governments to use red-light cameras in traffic enforcement. (3 p.m., 212 Knott Building, the Capitol.)
LOCAL GOVERNMENT DISCLOSURE TARGETED: The House Ways & Means Committee will take up a proposal (HB 7), filed by Rep. Colleen Burton, R-Lakeland, that would place more disclosure requirements on local governments about economic-development incentives and tax increases. (3 p.m., Morris Hall, House Office Building, the Capitol.)
SPECIAL ELECTIONS IN HD 44, HD 58: A special general election will be held in Orange County's House District 44 and a special Republican primary election will be held in Hillsborough County's House District 58. Former Rep. Eric Eisnaugle, R-Orlando, left the District 44 seat this spring after being appointed as a judge on the 5th District Court of Appeal. The candidates in the special general election are Republican Bobby Olszewski and Democrat Eddy Dominguez. Former Rep. Dan Raulerson, R-Plant City, resigned from the District 58 seat because of health issues. Republicans Yvonne Fry and Lawrence McClure are battling in the GOP primary, with the winner advancing to a Dec. 19 special general election.
TADDEO, PEREZ VICTORIES CERTIFIED: The state Elections Canvassing Commission will certify the results of Sept. 26 elections in which Democrat Annette Taddeo was elected in Miami-Dade County's Senate District 40 and Republican Daniel Perez was elected in Miami-Dade's House District 116. (9 a.m., Cabinet meeting room, the Capitol.)
HISPANIC CHAMBER BACKS PUERTO RICAN EVACUEES: The Florida State Hispanic Chamber of Commerce will hold a news conference to discuss the need for the state to welcome evacuees from Puerto Rico after Hurricane Maria. Participants in the news conference are expected to include Rep. Rene Plasencia, R-Orlando. (10 a.m., fourth floor, the Capitol.)
PUTNAM SERVES LUNCH: Agriculture Commissioner Adam Putnam will help serve lunch at a Broward County school to mark National School Lunch Week and to discuss support available to students who evacuated from Puerto Rico. (10:30 a.m., Discovery Elementary School, 8800 N.W. 54th Court, Sunrise.)
JACKSONVILLE COLLEGE TRUSTEES MEET: The Florida State College at Jacksonville Board of Trustees is scheduled to meet. (1 p.m., Florida State College at Jacksonville, North Campus, 4501 Capper Road, Jacksonville.)
OUTPATIENT CARE AT ISSUE: The Agency for Health Care Administration is scheduled to hold a workshop about outpatient hospital services. (2 p.m., Agency for Health Care Administration, 2727 Mahan Dr., Tallahassee.)
CAMPAIGN FINANCE REPORTS DUE: State candidates, political committees and parties face a Tuesday deadline for filing reports showing finance activity through Sept. 30.

To • include your event in this section, please email the details, including date, time, a brief description of the event, contact information, and, if you wish, an image, please use this form.




Palm Coast Construction and Development Progress Reports
Updates of ongoing permitting, construction and development projects in Palm Coast usually run here, along with a link to the city's Week in Review. But the Week in Review, under the guise of being modernized, has become flashier and power-point like while becoming less substantive and dumbed down. We may or may not link to it in future.

Road and Interstate Construction:

Today's Playlist

Eleanor Rigby, performed by Sirius Quartet
Previous Codas: