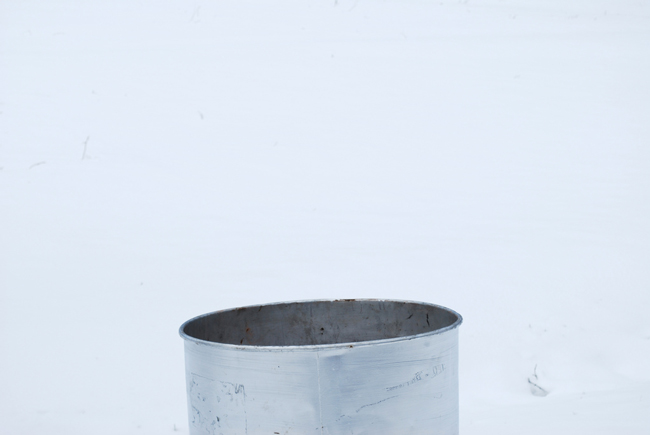 Last Updated: Friday, Jan. 17, 7:18 p.m.
Either would-be candidates for school superintendent are waiting for the last minute to apply, or most of them have figured out that applying may be a lost cause, with the school board already heavily and publicly favoring a native son. As of Tuesday afternoon, just 13 people had sent in valid applications for the job, with just three days left to go before the application period ends. And some of those 13 have already been disqualified for not meeting the minimum requirements of the job, such as a Master's in education leadership. (All 13 applications are available below in full.)
The low number of applicants may not be surprising, says Wayne Blanton, executive director of the Florida School Boards Association and an old hand at superintendent searches. He's monitoring four or five such application processes in Florida currently.
"People applying have usually checked out the lay of the district and seen who's applying" Blanton says. If candidates have done a basic web search about the job, as they should have, they'll have read that an assistant superintendent in the district is in the running for the job. That's Jacob Oliva, who is also currently the acting superintendent and will be, in all but name, the interim superintendent, until July 1.
Applicants who see an assistant superintendent applying, Blanton said—even before seeing that he's in the job already–"automatically think, whether it's true or not, that that person has the inside track on the job. I've seen that time after time, they ask, is there an internal applicant? You say well, yes. Then it's, well, I'll think about it."
That's usually the first disincentive to apply. In Flagler, there's been another: the school board has on multiple occasions loudly and clearly telegraphed its preference for Oliva. Diligent applicants would have seen and heard the board members speak that preference in their meetings' videos, which are accessible online, or in news reports. "If people check and they hear that, then it makes my point," Blanton said.
Finally, posting a want ad for a superintendent just before Christmas, with most of the posting period nullified by inattention inherent to the holiday period, may not have been the most effective way to elicit the broadest possible response. The rushed and unnecessarily abbreviated search process, which drew pointed criticism from search committee members last week, also may not have helped.
Intentional or not, the board's strategy has narrowed its choices, thus enhancing Oliva's candidacy, though Oliva has yet to put in an application. He's expected to do so—from the last-minute category. That's especially the case for Florida applicants, who know that the moment they put in an application, their intentions are immediately publicized since all applications are public records.
"My experience been that at the end of a superintendent search, you're probably going to get 10 or 15 more applications," Blanton said, expecting about 25 for Flagler. But that number will be shrunk by district staff, which will weed out applicants whose credentials don't meet the basic requirements of the job as drawn up by the search committee.
Some candidates may yet withdraw, as is usually the case with any pool of applicants for such public positions.
Few of the applicants so far will wow the search committee, with only a handful showing previous experience as superintendents or assistant superintendents. Just three candidates from Florida have applied, one of them from Palm Coast, but none would readily make shortlists according to the criteria the search committee defined last week.
Carl Jones, the only candidate from Flagler County (Palm Coast), an assistant basketball coach at Flagler Palm Coast High School, has a Master's in adult education, but that's not the required MA–which disqualifies him–and he has no listed education experience on his application. (An earlier version of this story had incorrectly taken the adult education MA to meet the search committee's requirements.) Jones retired in 2011 after 27 years in the Air Force, where he taught for four years and had 13 years as an administrator, including the supervision of instructors. As a veteran, he would have gotten a closer look, but only if he'd met the minimum criteria. The search committee is intent on giving some preference to veterans. Criteria aside, Jones was unlikely to appeal to the district's demand for deep and varied education leadership in a public school setting.
Michelle Burgess, an assistant principal at San Jose Catholic School since 2009, also has the required MA in education leadership, but was a third-grade teacher for eight years previously and briefly worked in Flagler County's Guardian Ad Litem program. And George Stalliard, of Coconut Creek, has been the dean of business affairs at Broward College since 2007. He lists an actual end date to his job: July 2014, which coincides with the start date of the job in Flagler. But he has no public school or teaching experience—and no education degree, though he has a Master's of Science and a doctorate in business administration.
Last week School Board Attorney Kristy Gavin told the search committee that committee members would be given access to the applications only this coming Friday, between 1 and 4 p.m., at the district office, and that they would be barred from making copies, taking images of the applications, or taking notes about them. Such restrictions are illegal under Florida's public record law.
When asked for copies of the applications already turned in on Monday, Harriett Holiday. The district's Human Resources director, said that as far as she was aware, the applications were not to be made available until the Friday window, since the application process was still ongoing. Previously, Holiday said, she had not made available applications while the application window was open—also a violation of the public record law.
The applications, even during the application process, "are definitely public records and subject to disclosure, after redaction of statutorily exempt information such as social security numbers," Callaway Griffith, a legal fellow with the Tallahassee-based First Amendment Foundation, said today. The district, Calloway added, was not allowed to restrict access to the record along "some arbitrary time period," such as the Friday window. "They must by law provide these to you, allow you to copy them, and do so promptly and in good faith."
Following formal public record requests and a brief conversation with Oliva, the assistant superintendent assured a reporter that the records would be readily and promptly made available. And they were. And School Board Chairman Andy Dance directed district staff to eventually upload all applications to the district's website, where they would be more easily accessible by the public at large, with no need to wait for the Friday window.
The available applications are below. The table will be updated as the applications come in daily, and furnished to FlaglerLive.

Superintendent Candidates, Flagler County Schools 2014 Search (Final Tally)
| Candidate | Current Location | Current Job |
| --- | --- | --- |
| Heather Beck | Littleton, Colo. | Chief Academic Officer, Jefferson County Public Schools (85,000 students) |
| Eve Breier | Las Vegas, Nev. | Campus college chair, University of Phoenix (since Nov. 2011) |
| Michelle Burgess | St. Augustine, Fla. | Assistant principal, San Jose Catholic School (since 2009) |
| Jean Campbell | Narragansett, R.I. | Retired. Was an assistant principal and district administrator for secondary reform and special projects. |
| Nolan Correa | Fort Sumner, N.M. | Superintendent, Fort Sumner Public Schools (300 students, 39 teachers), since April 2013. |
| Migdalia Garcia | Midway, Ga. | Executive director, Savannah-Chatham County Public Schools |
| John Green | Suwanee, Ga. | Not employed. Volunteers. Was last Superintendent of Jacksonville County Board of Education (5,500 students) for one year until June 2013. |
| Anita Jennings | Palm Coast | Instructor, Kaiser University |
| Carl Jones | Palm Coast | Not employed. No listed experience in education. Retired from Air Force. Has a temporary certification in athletic coaching. |
| Ronnie Mackin | Millington, Tenn. | Self-employed as an education consultant. |
| Mary Murray | Moore, Okla. | Mentor/instructor at Western Governors University's Teachers College since Nov. 2013 |
| Jacob Oliva | Palm Coast | Acting superintendent, Flagler County Schools, was assistant superintendent. |
| Danny Osborne | Frankfort, Ky. | Education recovery leader since Oct. 2012, working with low-achieving schools. |
| James Parla | Lawrenceville, N.J. | Superintendent, Hamilton Township School District, since 2012; 13,000 students. Was superintendent in three other districts since 2004. |
| Kevin Perry | Port St. Lucie, Fla. | Assistant superintendent, St. Lucie Public Schools. |
| Christopher Quinn | Stafford, Va. | Assistant superintendent for instruction, since 2005. |
| Hubert Tracy Sanford | Dahlonega, Ga. | Regional director responsible for two charter school sites, since June 2012. |
| George Stalliard | Coconut Creek, Fla. | Dean of business affairs, Broward College, North Campus, since 2007. |
| Pamela Tapley | Orlando, Fla. | Assistant superintendent of high schools, Osceola Public Schools. |
| Andrea Townsend | Dayton, Ohio | Director of Springfield City School District, managing several areas, including elementary education, student services and curriculum, since July 2012. |
Click on the candidate's name to access the full pdf of the application.