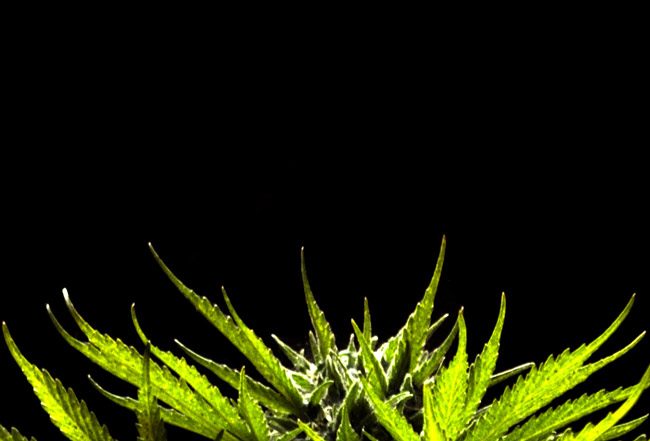 In the last few weeks every local government has grappled with the new law legalizing a version of medical marijuana. It's not been a good show. While Flagler Beach, Palm Coast and Flagler County look like they're going to allow medical pot dispensaries before long, too many of their elected ones got there by being more patronizing than respectful of the 71 Percent of voters who approved medical marijuana last November.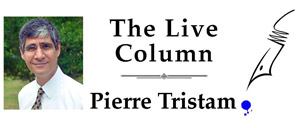 It was bad enough when they'd all unnecessarily imposed "moratoriums" on permitting dispensaries, supposedly to have time to figure out how state law would define the issue, then how to apply state law—delays less patronizing towns like Gainesville and Orlando saw no reason to indulge, which allowed them to grab a share of the dispensary market ahead of everyone else.
When three local governments came around, and after hypocritically preaching deference to voters' will, they narrowed the zones where dispensaries will be allowed. That too is unnecessary. Bunnell, which continues to have issues with the 21st century, is choosing to ban dispensaries outright.
Bunnell aside, each local government had its advocates for complying with the law without mucking up the works. But they were outnumbered by their more heavy-handed colleagues. The problem with these elected ones is their willful illiteracy regarding medical pot, or any kind of pot for that matter. You'd think that in the age of the internet, when almost anything can be verified, debunked or—heaven forbid—put in its proper context, these men and women would spend a little more time putting in the 10 or 20 minutes it takes to demystify themselves of three generations of bunk about pot and conduct public policy from a relatively solid basis of fact. But you'd be wrong.
Reefer madness is alive and well. In the past six weeks I watched politicians on every local government board peddle all sorts of misconceptions and outright falsehoods about pot to justify their grizzled fears and their misguided public policies. I've yet to light up a joint in my 52 years, but these few weeks I came closer to doing so than when I was going through radiation therapy for cancer. Listening and arguing with these politicians was that painful.
At one point in Flagler Beach City Commission Chairman Jane Mealy, one of my favorite local politicians, actually said she feared that allowing dispensaries could open her city to 50 of them, if nearby cities banned them. (At the time, Palm Coast and the County hadn't yet vaped around the issue.) Aside from the impossibility of such a scenario—market realities would tell you that Flagler Beach wouldn't support 50 dispensaries anymore than it would 50 new businesses of any kind—the question must be asked: so what? Why wouldn't the town revel in 50 dispensaries? They're legitimate businesses, not whorehouses or gambling parlors, and they'd certainly be more useful than a church on every other corner, as in Bunnell. The commission eventually agreed to ban them from beachside but allow them across the bridge, which muted the outcry but doesn't answer the question: what are these politicians afraid of?
As the discussion at the county commission revealed, where three commissioners sounded alarms, they can't really tell you. All they speak of is personal experience and vague assumptions they can't back up beyond anecdotal stories. That's the case with the troika that came within a puff of banning dispensaries in the county—Dave Sullivan, Charlie Ericksen and Greg Hansen—until Ericksen, more mistakenly than intentionally, switched sides.
I asked County Commissioner Dave Sullivan point blank to show evidence that marijuana, any kind of marijuana, is either a gateway drug (it's not) or a danger anywhere near that posed by, say, alcohol. (Any comparison between the two is actually unfair, considering that 80,000 deaths are attributed to alcohol every year, and zero are to pot, legal or not.) He said he didn't have to show me anything, which is true, but not exactly persuasive. The reality is that he could not show me that evidence. Nor, for that matter, could he show me evidence showing pot to be more dangerous than butter, sugar, cigarettes, guns or cars. (To take just one of those: diabetes ends about 76,000 lives a year in this country. I've yet to see cops and politicians trying to stigmatize sugar. Most are too busy inhaling it.) But that's another story.
Another favorite reflex against pot and medical dispensaries, this one pushed especially by cops: the dispensaries are magnet for crime, because they're cash-only businesses. The evidence for that? A few sensationally headlined articles here and there that highlight dispensary robberies, burglaries, the odd shooting, as if dispensaries were the only places being robbed or burglarized, though homes, cars, banks, convenience stores and other locations remain bigger targets, if numbers say anything. (The obvious solution is for the federal government to put banks at ease and let them do their work with dispensaries, but the obvious is the last thing lawmakers apply to pot policy.)
I should add a little context of my own here to preempt the usual hysteria that lashes at anyone who seems to claim that pot is not harmful or that it should be handed out to every high school student along with condoms, a sex change, a union card and "It Takes a Village." That's not what I'm saying. Pot is probably not a wonder drug. Thanks to our federal government's medieval attitude about it, it hasn't been studied properly, though its palliative benefits to many patients suffering many ailments seem beyond doubt, even to those who previously doubted. So is its benefit on its own merit: why deny the pleasure for its own sake to those who like it for the same reason that the pleasure of a good beer, a great glass of wine, a whiskey in its mid-teens is its own end.
Like all drugs, especially the legal ones (coffee, sugar, oxycontin) the problem is not use. It's abuse. Of course it can be addictive, though far less so than alcohol, heroin, sugar. And it can impair, though again, much less so than alcohol. It also mellows: I go through reams of arrest reports featuring a goon beating up on his spouse, his girlfriend or his children because he's drunk. I can't remember the last time I saw an arrest report of a violent goon high on just pot. I'm sure it happens, but if there's a choice between alcohol and pot, I'd rather goons be smoking than drinking.
There's also a definition problem: it's absurd that marijuana under federal law and in cops' playbooks is still considered a schedule I controlled substance, alongside heroin and LSD. It's like putting a spanking and a gunshot in the same category. Both are violent acts. That doesn't make them comparable, or at least compatible by legal standards. That's the sort of perspective that often goes out the window the moment cops and politicians start smoking the wrong stuff. Mention pot, and they go straight for Gehenna.
Like Jane Mealy, Sullivan at least came around, and later told me that while he still considers pot bad, at least he now understands, after speaking with pharmacists, that it can be a useful substitute for people battling opioids. Well, there is that.
But it shouldn't have to go that far, which is not far enough when the end result is still misguided restrictions of the sort Flagler Beach, Palm Coast and the county are all adopting. The restrictions won't shut down dispensaries by any means. Some zoning will still make room for them. But the restrictions even within some commercial districts send the wrong message: that dispensaries are a lower caste of business, which shows government contempt for the people who will use them, and that misconceptions pandering to reefer madness addicts still trump evidence.
If you're not ready to go back to prohibition and ban alcohol, you have no leg to stand on by looking to ban or restrict pot, other than the old standby: "It's illegal." Yes, it is, but medical pot no longer is, and relying on war-on-drug liturgy to justify restrictions on now-legalized medical pot is like going back to Deuteronomy to justify stoning gays: you could still claim to have cruel old tradition on your side, but not evidence, certainly not justice, fairness, compassion, and so on. But Deuteronomy, like sadism, is making a hell of a comeback in our public policies. Maybe we shouldn't be surprised that compassion is getting stoned, just grateful that governments are going only so far to provide the stones.

Pierre Tristam is FlaglerLive's editor. Reach him by email here or follow him @PierreTristam. A version of this piece aired on WNZF.