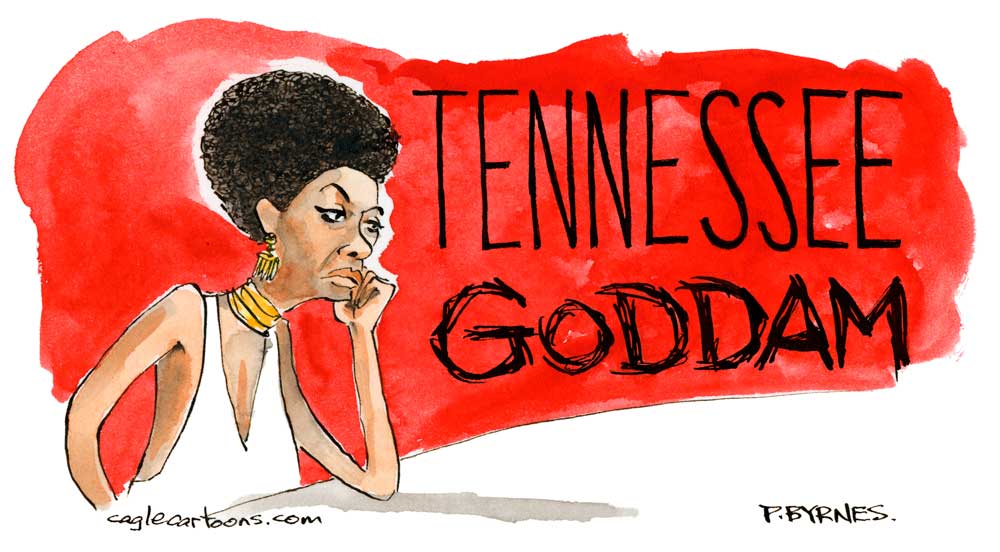 To include your event in the Briefing and Live Calendar, please fill out this form.
Weather: Mostly cloudy. A slight chance of showers and thunderstorms in the afternoon. Highs in the mid 80s. Southeast winds 5 to 10 mph. Chance of rain 20 percent. Saturday Night: Cloudy with a chance of showers with a slight chance of thunderstorms. Lows in the lower 60s. Northeast winds 5 to 10 mph, becoming north after midnight. Chance of rain 50 percent.




Today at a Glance:
Wadsworth Elementary PTO's 3rd Annual Panther Golf Outing, a fund-raiser for the school's PTO: Registration is open for the annual event, held on Aril 8 at 8:30 a.m. at Cypress Knolls Golf Club, 53 East Hampton Boulevard, Palm Coast. Entry fee is $80 per person, $300 per team. There will be an auction with amazing gifts donated by many local businesses. The community is welcome. Call Cristine at (646) 472-6089 for information or sponsorships.
The Saturday Flagler Beach Farmers Market is scheduled for 9 a.m. to 1 p.m. today at Wickline Park, 315 South 7th Street, featuring prepared food, fruit, vegetables , handmade products and local arts from more than 30 local merchants. The market is hosted by Flagler Strong, a non-profit.
Easter Helicopter Candy Drop at Wadsworth Park (warning: Organized by anti-LGBTQ church), 10 a.m., 2200 Moody BLVD. Flagler Beach. The church says: "Who needs an Easter egg hunt when you can make it rain candy? We are dropping 400 lbs of candy from a helicopter over Wadsworth park on Saturday, April 8th. Come join us for free candy rain, face painting, and bounce houses. We are serving up free food and loads of fun, don't miss out! The fun starts at 10:00 a.m. Don't be late." The event is organized by New Way Church. Keep in mind: New Way Church is an anti-LGBTQ church: "I'm not against gay lesbian transgender, I'm against the demon that's driving them to act this way," Pastor Richard Summerlin said during a sermon earlier this year, adding, among other attacks on LGBTQ people, that "every time someone goes from straight to homosexual they take on habits that they didn't have before the demon was present," even as he claimed that he loved them. (See: "School Board's Jill Woolbright Says She's in 'Satanic Warfare' Against 'Evil Spirits' at School District").
Grace Community Food Pantry, 245 Education Way, Bunnell, drive-thru open today from 10 a.m. to 1 p.m. The food pantry is organized by Pastor Charles Silano and Grace Community Food Pantry, a Disaster Relief Agency in Flagler County. Feeding Northeast Florida helps local children and families, seniors and active and retired military members who struggle to put food on the table. Working with local grocery stores, manufacturers, and farms we rescue high-quality food that would normally be wasted and transform it into meals for those in need. The Flagler County School District provides space for much of the food pantry storage and operations. Call 386-586-2653 to help, volunteer or donate.




Gamble Jam: Musicians of all ages can bring instruments and chairs and join in the jam session, 2 to 5 p.m. . Program is free with park admission! Gamble Rogers Memorial State Recreation Area at Flagler Beach, 3100 S. Oceanshore Blvd., Flagler Beach, FL. Call the Ranger Station at (386) 517-2086 for more information. The Gamble Jam is a family-friendly event that occurs every second and fourth Saturday of the month.  The park hosts this acoustic jam session at one of the pavilions along the river to honor the memory of James Gamble Rogers IV, the Florida folk musician who lost his life in 1991 while trying to rescue a swimmer in the rough surf.
Daytona State College Theatre's 'The Prom,' at the News-Journal Center, 221 N Beach St, Daytona Beach, 7:30 p.m., tickets $10. Book here. In "The Prom," Emma, a lesbian, becomes an instant outcast–and a national headline–when her high school cancels the prom rather than let her attend with her girlfriend. Sensing a chance to correct an injustice, and maybe get some good publicity along the way, a group of fading celebrities takes up the cause, and invades Emma's small Indiana town. But their bumbling attempts at social activism make the situation far worse than they or Emma could have imagined. Cultures clash and the town erupts in chaos. The community's reputation, Emma's future and the actors' careers, all hang in the balance, until a true hero emerges to save the day. Uproarious and ultimately uplifting, this new musical proves that standing up for yourself and inspiring others to accept their differences can make you the star you were always meant to be.
In Coming Days:
Flagler Pride Weekend: All applications (Vendor, Sponsor, Volunteer, Speaker, Entertainment) for Flagler Pride Weekend are now open until midnight on May 20th, 2023. No late applications will be accepted or considered. Vendors, apply here. Flagler Pride weekend is scheduled for June 10-12, at Palm Coast's Central Park.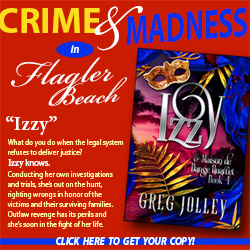 April 15: The University Women of Flagler's general membership meets at 9:30 a.m. at the Hilton Garden Inn, 55 Town Center Blvd., Palm Coast. Guests are welcome. Cost is $17 if paying by check; $18 if paying through this link. The April 15 speaker is Lt. General Mark Hertling, a retired three star general living in Flagler Beach having had global military and other responsibilities on behalf of the United States, positions on Presidential councils and Boards of Directors, a true winner in the sports arena, and an ace commentator on national television news outlets.
April 26: Flagler Tiger Bay After Dark: Dr. Maya Angelou, a Conversation with Colin Johnson, grandson of Dr. Maya Angelou, who will share his story of growing up with a national treasure, and her perspective on life and politics. 5:30 p.m., Crave's Coastal Kitchen & Cocktails, 2000 S Ocean Shore Blvd, Flagler Beach. Your $25 ticket includes event entry and heavy hors d'oeuvres. Cash bar. Colin Johnson,
A civil rights activist and National Women's Hall of Fame Inductee, Dr. Maya Angelou's Awards and Honors include the Presidential Medal of Freedom, National Medal of Arts, and numerous Grammy Awards. Angelou was commemorated with a Forever Stamp by the U.S. Postal Service in 2015 for her contributions to arts, culture and equality. Join us for a fascinating look at the life and legacy of Dr. Maya Angelou.
Now this:
Flagler Beach Webcam:
https://www.youtube.com/live/kYlw-B5iMy8

The Live Calendar is a compendium of local and regional political, civic and cultural events. You can input your own calendar events directly onto the site as you wish them to appear (pending approval of course). To include your event in the Live Calendar, please fill out this form.
For the full calendar, go here.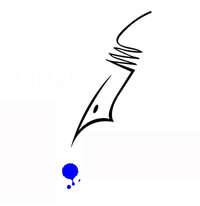 All this may be a first for America, but not for other democracies, where taking former leaders to court is pretty common. From France (think of Jacques Chirac and Nicolas Sarkozy) to Italy (Bettino Craxi, Silvio Berlusconi) and Israel (Moshe Katsav, Ehud Olmert and now Binyamin Netanyahu), the list of prosecuted former presidents and prime ministers is long. In Taiwan indicting ex-presidents verges on a tradition. Brazil's president, Luiz Inácio Lula da Silva, is back in office after a 580-day stint in prison. This week a former president of Kosovo, Hashim Thaci, pleaded not-guilty to war crimes and crimes against humanity at a special tribunal in The Hague. Though Mr Trump calls his legal reckoning "an attack on our country the likes of which has never been seen before", elsewhere such things have not obviously been a disaster for democracy. Often, it is quite the reverse.
–From The Economist, April 4, 2023.