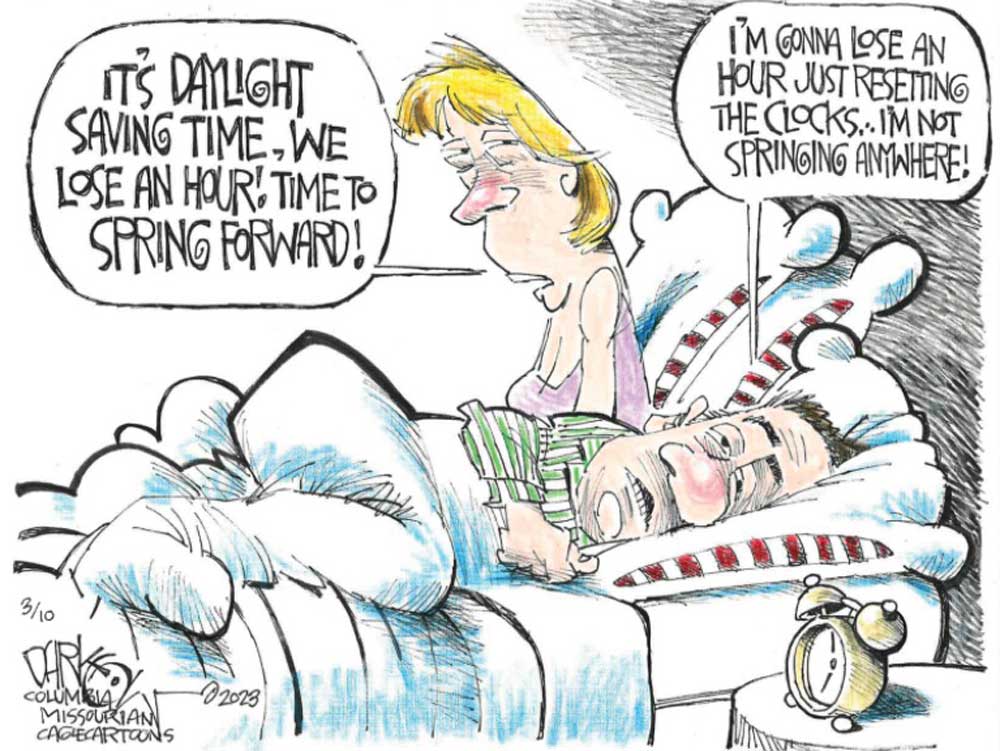 To include your event in the Briefing and Live Calendar, please fill out this form.
Weather: Sunny. Not as cool with highs in the mid 80s. Southwest winds 10 to 15 mph. Sunday Night: Showers likely with a slight chance of thunderstorms. Not as cool with lows in the mid 60s. Southwest winds 5 to 10 mph. Chance of rain 70 percent.
Today at a Glance:
Time for the painful, unnecessary and likely unhealthful ritual: Advance your clocks forward an hour. You can look forward to moving them back on Sunday, Nov. 5.
The Annual Strawberry festival in Palm Coast's Central Park is from 10 a.m. to 5 p.m. Entry fee is $6 per person except for children 2 and under. The festival describes itself this way: "Family Fun & Festivities, Plant City Strawberries, Art & Crafts, Delicious Food, Free Bounce Houses, Organic Strawberries, Strawberry Shortcake, Live Entertainment, Free Rock Painting, Strawberry Fudge, Pony Rides, Free Strawberry Relay, Face Painting, Free Hula Hoop Contest, Pie Eating Contest, Free Petting Farm, Berry Cute Baby Contest, Free Sack Races, Train Rides, Free Corn Hole, Yummy Treats & Much More!"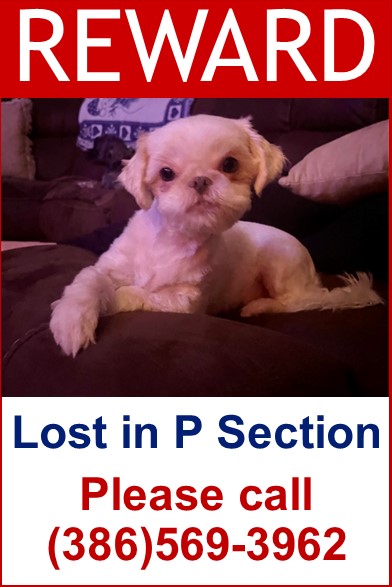 Palm Coast Farmers' Market at European Village: The city's only farmers' market is open every Sunday from noon to 4 p.m. at European Village, 101 Palm Harbor Pkwy, Palm Coast. With fruit, veggies, other goodies and live music. For Vendor Information email [email protected]
Trinity Handbell Choir and Friends in Concert: Trinity Presbyterian Church, 156 Florida Park Drive North, 4 p.m. This will be a musical journey from Lent to Easter. Join the Trinity handbell choir with organ, piano, vocal and flute solos and narration. A freewill offering will be received to benefit local food banks.
Grace Community Food Pantry, 245 Education Way, Bunnell, drive-thru open today from 1 to 4 p.m. The food pantry is organized by Pastor Charles Silano and Grace Community Food Pantry, a Disaster Relief Agency in Flagler County. Feeding Northeast Florida helps local children and families, seniors and active and retired military members who struggle to put food on the table. Working with local grocery stores, manufacturers, and farms we rescue high-quality food that would normally be wasted and transform it into meals for those in need. The Flagler County School District provides space for much of the food pantry storage and operations. Call 386-586-2653 to help, volunteer or donate.




Swingtime: The Jive Aces, at Flagler Auditorium, 5500 State Road 100, Palm Coast, 7 p.m. Britain's Got Talent stars, The Jive Aces, are the UK's No.1 Jive & Swing band. Renowned for their high energy Jump Jive and swing music and spectacular stage show, the band's repertoire stretches from the timeless tunes of the swing era to the glitz of the Rat Pack, with a dash of rhythm & blues, swing and jazz. They feature songs made famous by such greats as Louis Prima, Cab Calloway, Benny Goodman, Bobby Darin, Louis Armstrong, Sammy Davis Jr. and Ella Fitzgerald – along with a selection of superb originals taken from their albums. An incredibly in demand sextet, they have worked with John Travolta, Van Morrison, The Proclaimers, Keely Smith, Hayley Westenra and most recently played for Her Majesty The Queen. Book tickets here.
Al-Anon Family Groups: Help and hope for families and friends of alcoholics. Meetings are every Sunday at Silver Dollar II Club, Suite 707, 2729 E Moody Blvd., Bunnell, and on zoom. More local meetings available and online too. Call 904-315-0233 or see the list of Flagler, Volusia, Putnam and St. Johns County meetings here.
In Coming Days:
Monday, March 13: A Flagler County School District Review Committee meets to discuss a book challenge, at 6 p.m. in Room 3A at the Government Services Building, 1769 East Moody Boulevard, Bunnell. The meeting is open to the public. The book under discussion is The Nowhere Girls, by Amy Reed. A joint committee of Flagler Palm Coast High School and Matanzas High School reviewed the book and voted to keep it on the shelves. The decision is being appealed to the district committee. A Flagler County group is seeking to ban the book, a novel about three high school girls, each a misfit, on a quest to end their high school's rape culture. Book bans in Flagler have been the unoriginal work of a vigilante group called "moms for liberty," except when it comes to the liberty to read. See:
Celebrate Jazz Appreciation Month (JAM) with NEFJA–the North East Florida Jazz Association. NEFJA is proud to present the Longineu Parsons Quintet at its annual JAM concert on Saturday, April 1 from 2:30 to 4:30 p.m. at the Daytona Beach Museum of Arts and Sciences. Proceeds from the concert will provide scholarships for talented Florida music students enrolled in a Jazz Studies program at a Florida college or university. Tickets are $40 for members and $45 for guests. Tickets can be purchased at Chez Jacqueline in Palm Coast, on nefja.org, or by calling   Carolyn Hawkins 386-793-0182.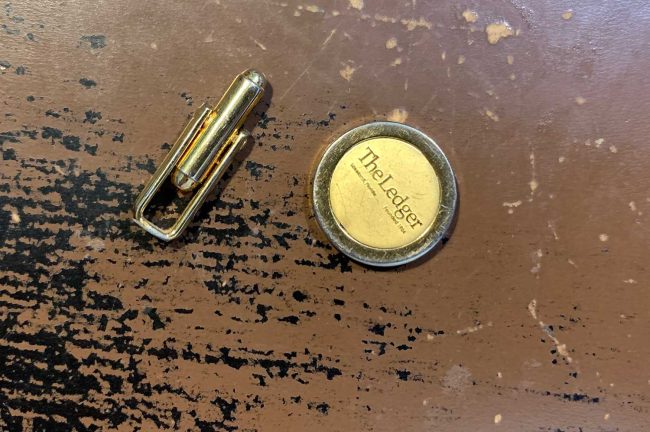 Diary: The good times, as Russell Baker called them: at my five-year anniversary in my days as a reporter then an editorial board member at The Ledger in Lakeland–a few months before I was fired, as I recall, in one of those "reductions in force" that eliminated the Week in Review section I was writing for–the paper gifted us old timers little $5 trinkets, as companies usually do when they know that condescending to their employees with illusions of appreciation is a lot cheaper than better pay or benefits. It often has the same effect in employees dulled by servility and necessity, or fear of layoffs. Mine was a pair of cuff links with The Ledger's logo. Ironic in a company-store sort of way. Also not bad, really: I was the only one there who wore cuff links. Someone had put a little thought into it. And it had been a fun five years. Good work, good colleagues, good times.




Last Thursday one of the links somehow came undone from my sleeve at the Flagler Beach City Commission as I was speaking with the city attorney. It fell and broke. It could be welded back together, but that would defy evolution. I received the links when The Ledger was at its height, having recently moved into a gigantic building on Lime Street, its cost of course not in a small part related to the need to fire a dozen employees to pay for the splurge compounded by a drop in ad revenue. The glory didn't last. We were in Lakeland for a spring training game between the Yankees and the Tigers in 2019 and swung by the old building. It was a pitiful, its three floors turned over to Publix and an insurance agency, among other tenants, The Ledger's operations reduced to a semi-basement in a corner of the building, I think where we used to have those monthly cake parties (another head-patting handout). The Ledgerites should feel fortunate: the Daytona Beach news-Journal's reporters are homeless since the old Davidson palace on Sixth Street was sold. There was a huge dumpster in the parking lot in front of The Ledger's building. Collecting what, I'm not sure. But it said all there was to say. The good times were over.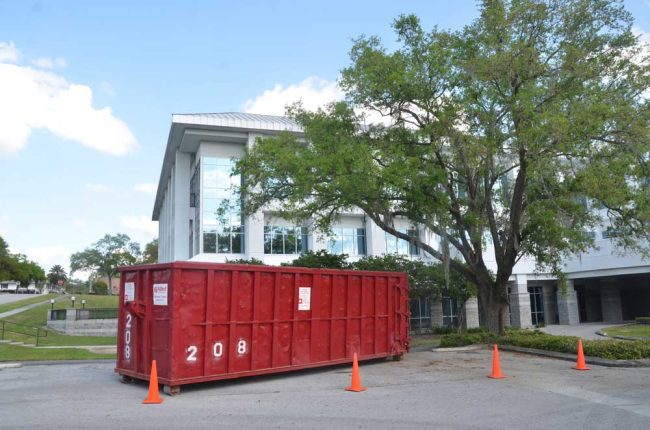 Now this: From the Luka Collection:

The Live Calendar is a compendium of local and regional political, civic and cultural events. You can input your own calendar events directly onto the site as you wish them to appear (pending approval of course). To include your event in the Live Calendar, please fill out this form.
For the full calendar, go here.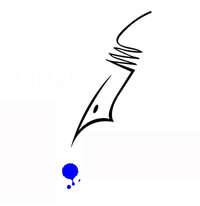 The seven weeks in New York hadn't been a complete waste of time. I had read a lot of Dostoyevsky after realizing that you weren't expected to work much at the Times. With so many to cover so little, a reporter improving his mind in the classics was a greater blessing to editors than the ambitious pest hanging around the desk asking for something to do. The paper seemed comically overstaffed. Remembering nights at the Sun when we had half a dozen reporters to cover the whole city, I marveled at the swarms in the Times newsroom with nothing to do for days at a time. At the Sun, I had written two thousand words a night without feeling overworked. At the Times, writing a six-hundred-word story seemed to be considered a whole week's work. Some reporters never seemed to write anything.
–From Russell Baker's The Good Times (1989).