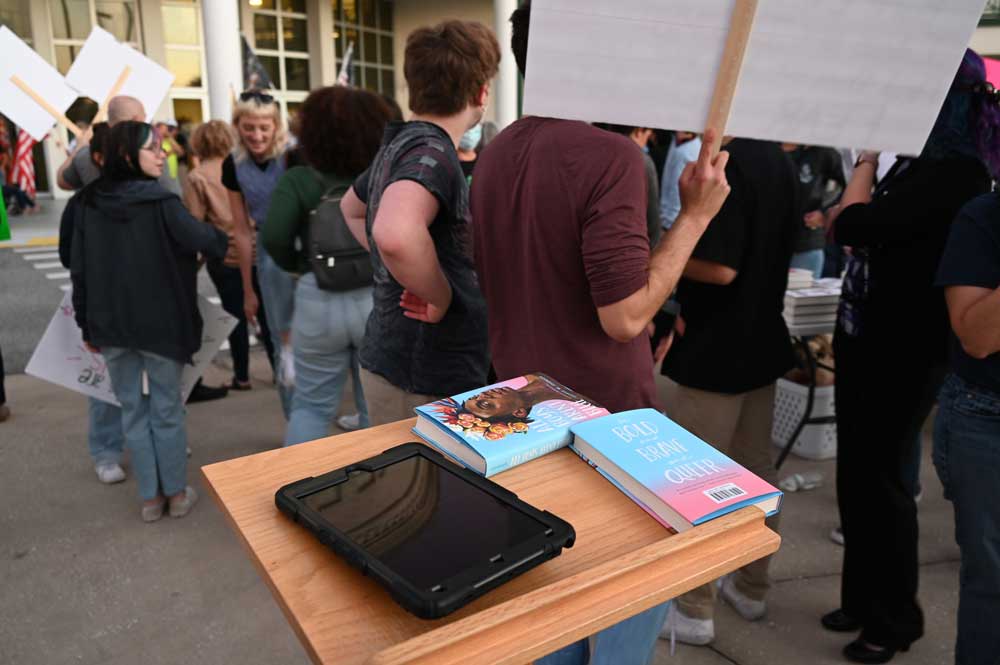 A FlaglerLive investigation
The Flagler County school district made national news exactly a year ago when School Board member Jill Woolbright sought to ban four books from school libraries and filed a criminal complaint against the superintendent for allowing alleged obscenity to be on library shelves. Board member Janet McDonald joined Woolbright in the campaign. One book was banned. The other three were returned to library shelves.
Woolbright and McDonald lost elections to remain in public office, and will vacate their seats next week. By summer the district had developed a new policy intended to balance parents' rights to prohibit their own children from accessing certain library books while preserving the right of full access for others. The policy became a model around the state. The policy should have made book challenges moot.
Reader Interactions