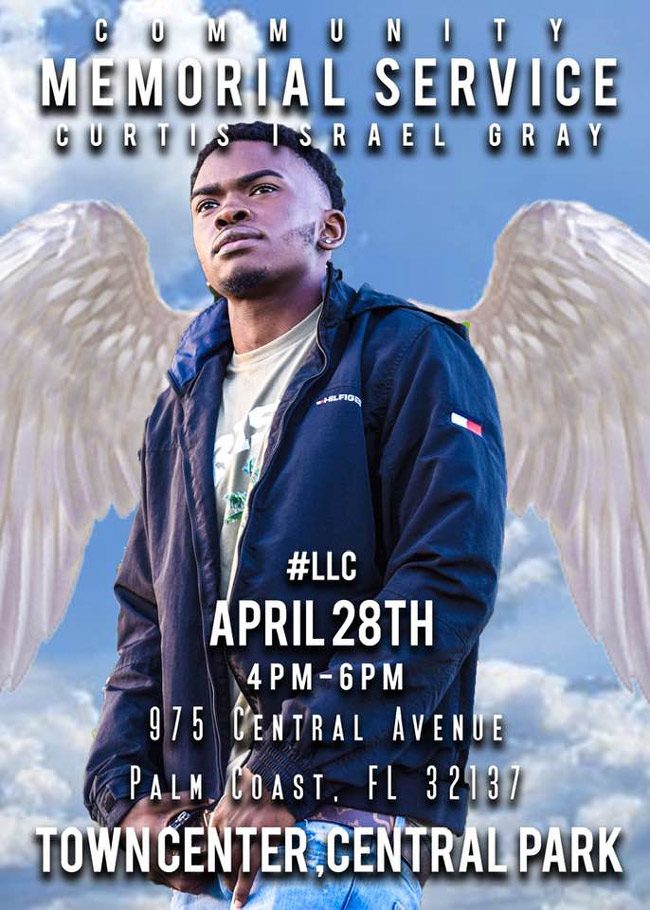 Weekend: Friday: Mostly cloudy in the morning then becoming partly cloudy. Chance of showers and slight chance of thunderstorms. Highs in the mid 80s. Southwest winds 10 to 15 mph. Chance of rain 50 percent. Saturday, Sunday: Sunny, highs in the low 80s, nights in the upper 50s to low 60s.
Today's document from the National Archives and the Astronomy Picture of the Day.
Today's tides: at the beaches, at the Intracoastal Waterway.
Drought Index: 182
Merriam-Webster's Word of the Day: nonpareil.
The Live Community Calendar
Today's jail bookings.
Today's Briefing: Quick Links


"Death carries mothers and uncles off to the other world, while their children and violins remain upon the earth. The dead live somewhere in the sky beside the stars, and look down from there upon the earth. Can they endure the parting?"
–From Chekhov's story, "Home," from 1887, in "The Tales of Chekhov, vol. 12" (the Constance Garnett translation).
Previously:

Note: all government meetings noticed below are free and open to the public unless otherwise indicated. Many can be heard or seen live through each agency's website.
The Sheriff's daily incident reports and jail bookings are posted here.
Free For All Fridays: Host Brian McMillan, sitting in for David Ayres, welcomes Palm Coast Mayor Milissa Holland and County Commissioner Joe Mullins, with a legislative update from House Rep. Paul Renner, the Palm Coast Republican, starting a little after 9 a.m.
Friday: Rubio Mobile Office: The mobile office and staffers from the office of Sen. Marcio Rubio will be at the George Wickline Senior Center in Flagler Beach, 800 S Daytona Ave., from 9:30 to 11 a.m. Meet your local staff and learn about the services Senator Rubio's Office can offer his constituents, including in areas such as: Immigration, Military/VA, Medicare, Social Security, IRS/Banking, and Legislative Issues. For more information, call the North Florida Regional Office (904)-354-4300.
Friday: Flagler Palm Coast High School's Starlet Showcase, 7 p.m. at the Flagler Auditorium. Adults, $10, students, $8.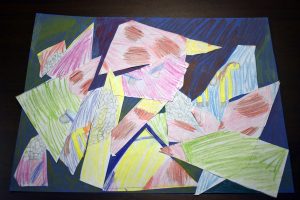 Community art show: Some 100 pieces of locally-created art go on display at the spring Art Exhibition and Show at the Palm Coast Community Center at 5 p.m. The art was created by local children, adults and seniors who have participated in A.R.T programs at the Palm Coast Community Center or by students within the Flagler County School District. Among some of the artists, is 8-year-old Lyra Minhall. She has created several pieces of art as part of the Home School Enrichment Block, a program offered this April for the first time ever. Each Tuesday, children create artwork inspired by the greats, participate in physical recreation, and delve into the fun world of STEM, assisted by Lego Education WeDo 2.0 Robots. In addition to the show, there will be other forms of art celebrated at the event including performances featuring comedy, singing and dancing. A recital from the Beginning Ballet toddler program will kick-off the event at 5:30 p.m. on the patio. There will also be an improv performance from a local comedian. And, the Flagler Schools Elementary Honor Choir will perform several songs on the patio at about 6:45 p.m.
Friday and Sunday: The Community Chorus of Palm Coast's "Celestial Voices" concerts featuring the premiere of their first commissioned choral composition, "Cosmos," are Friday, April 26 at 7 p.m. and Sunday, April 28 at 4 p.m. Both performances are held at Trinity Presbyterian Church, 156 Florida Park Drive, Palm Coast. "Cosmos" is based on a greeting card created by local artist Sharon Gudenberg, with her lyrics set to music by renowned composer Dr. Stan Pethel. This contemporary piece features piano and flute accompaniment which provides a truly ethereal experience for both the singers and the audience. Due to seating constraints, complimentary tickets are required. Please visit www.communitychorusofpalmcoast.com for more information on getting tickets prior to the performances. Only a few tickets may be available at the door, which will be distributed on a first-come/first-served basis.
Friday, Saturday: Flagler Sportfishing Club hosts its 23rd Annual Spring Classic Tournament. Over 120 anglers will be vying for over $8,000 in cash prizes and merchandise to catch Redfish, Trout and Flounder. Proceeds from the Annual Tournament benefit the local chapter of the Disabled American Veterans (DAV), Chapter 86. The event kicks off on Friday with a silent auction and registration opening at 5:30 p.m. at Beach Front Grille, at 2444 S. Ocean Shore Blvd., in Flagler Beach. There is a mandatory captain's meeting that night at 7 p.m. The weigh-in will be held at Hidden Treasure, 820 Moody Lane in Flagler Beach on April 27, 3 p.m. until 4:30 p.m.
Friday, Saturday, Sunday,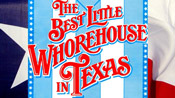 The Flagler Playhouse presents "The Best Little Whorehouse in Texas," at the The Flagler Playhouse, 301 E. Moody Blvd., Bunnell. Call the box office at 386-586-0773 or visit the website for tickets here. Based on the true story of a legendary Texas brothel. Protected by a friendly sheriff and frequented by politicians, football teams and other locals, the "Chicken Ranch" thrived in the small town of Gilbert, Texas. Girls came from all over to work at the ranch and make some extra cash. However, a crusading do-gooder Houston radio commentator and his conservative audience expose the Chicken Ranch, forcing it to shut its doors forever. Tickets are $25 for adults and $20 for students under 21 with ID. Friday and Saturday at 7:30 p.m., Sunday at 2 p.m.
Friday: Stetson University Symphony Orchestra, Anthony Hose, conductor. Mozart's late concert aria "Per questa bella mano" written in March 1791 brings two faculty bass professors to the stage of Lee Chapel. Chadley Ballantyne sings the part written for Franz Gerl, the first Sarastro in "Die Zauberflöte" and Michael Hill plays the virtuoso solo string bass part. The program opens with Wagner's stirring Overture to "Die Meistersinger von Nürnberg," an opera set in the beautiful medieval town in central Germany and closes with Shostakovich's fifth Symphony, composed in 1937 and seen by some as an autobiographical work. The composer described its theme as "the making of a man." Having come under criticism of his fourth symphony, which in Stalin's Soviet Union could be a death sentence, he described it as a step forward in his symphonic development and the powerful last movement as an answer to questions posed by the first three movements. Lee Chapel in Elizabeth Hall, 421 N. Woodland Blvd., DeLand. 386-822-8950. Admission: $10 adults, $5 youth and students and free for ages 12 and under. Tickets are available at the door or at www.stetson.edu/music-tickets.
Saturday: The Law Enforcement Torch Run is at 8:30 a.m. at the Island Walk Shopping Center in Palm Coast. The torch run is a controlled run with local law enforcement designed to raise money for the Special Olympics. On-site registration is $15 for a cotton t-shirt or $20 for a dry-fit shirt. The event is sponsored by the sheriff's office, Flagler Beach and Bunnell police.
Saturday: Curtis Gray: A celebration of life for Curtis Israel Gray and funeral service are scheduled for 10 a.m. and noon at Parkview Baptist Church, 5435 Belle Terre Parkway, Palm Coast. The requested attire is white and gold. Gray, 18, a student at Flagler Palm Coast High School, was gunned down on April 13 in Palm Coast. His alleged assailant was arrested and charged with first-degree murder.
Saturday: The 2019 Housing Fair – hosted by Flagler County, the City of Palm Coast, Flagler County Association of Realtors, and the Mid-Florida Housing Partnership – will be held from 10 a.m. to 2 p.m. April 27 at the Flagler County Association of Realtors building, 4101 E. Moody Blvd., Bunnell. The fair happens annually during Fair Housing Month. The Fair Housing Act was approved more than 50 years ago. The public is invited to attend a free housing fair and financial wellness clinic to learn about various programs available for down payment assistance, owner-occupied rehabilitation, mortgage products, strategies to avoid foreclosure, and to learn about the Fair Housing Act and individual rights and responsibilities. Potential homebuyers can learn about the home buying process, evaluate their mortgage readiness and learn about new mortgage loan products. Information will be presented to homeowners about refinance opportunities, owner-occupied rehab programs and foreclosure avoidance strategies. Credit counseling will be provided by HUD Housing Counselors. Everyone is invited to get a free credit report, compliments of Fifth-Third Bank and Homebridge financial services. Additionally, representatives from Palm Coast, Flagler County, the Flagler County Association of Realtors, area mortgage lenders and other housing professionals will provide information and answer questions. For additional information, please contact Lydia Gregg at the Mid-Florida Housing Partnership at 386-274-4441, extension 304, or at [email protected].
Saturday: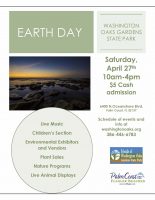 The Friends of Washington Oaks Gardens State Park is hosting an Earth Day celebration and festival at Washington Oaks Gardens State Park, 6400 N Oceanshore Blvd., Palm Coast, from 10 a.m. to 4 p.m. Celebrate Earth Day by enjoying nature. Experience beautiful gardens, live music, and children's performances at Washington Oaks Gardens State Park. Environmentally oriented exhibitors will be on hand as well as various vendors. The extensive park plant bench will be selling a wide variety of Florida friendly plants for you to plant in your garden. Several nature programs will help inform you about Florida fauna including a presentation on how to use native plants in your garden. A kids section with live animals will be featured. Local musicians Remedy Tree and Sam Pacetti will perform, as well as Flagler County school singers and dancers. Refreshments will be available. Park admission fees apply. Fees are as follows: $5 per carload. Click on the image to the right to see the larger poster.
Saturday: The Palm Coast Fire Department hosts Touch-a-Truck, a free community event at Wadsworth Elementary School from 9 a.m. to 1 p.m. Saturday, April 27. The event will take place in the parking lot at the school, 4550 Belle Terre Pkwy., Palm Coast, immediately following the Wadsworth Elementary Panther 5K. The theme of the event is: See, Touch, Explore and Honk. There will be a static display of emergency vehicles, construction trucks and more. Participating partners include: the Palm Coast Fire Department, Flagler County Fire Rescue, Florida Forestry Service, Bunnell District, Flagler County Sheriff's Office, Florida Highway Patrol Palm Coast Public Works, Cline Construction, Rogers Towing, and others.
Saturday, Sunday: Community Cats of Palm Coast holds its annual spring yard sale. Donations are needed, and can be dropped off at any time without prior arrangement at the yard sale site, 17 Fernham Lane in Palm Coast, just off Florida Park Drive. Items can be left safely on the cement porch. Or for a pickup, email us or call/text 386-237-7690. Anything but heavy furniture. The yard sale is from 8 a.m. to 3 p.m. each day.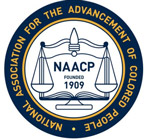 Saturday: Freedom Fund Banquet: The Flagler County NAACP will embrace a rich tradition, hosting a Freedom Fund Banquet, April 27, 5 to 10 p.m., at the African American Cultural Society, 4422 U. S. 1 North, Palm Coast. The Freedom Fund initiative achieves the strategic focus of fighting modern-day slavery. The banquet will be replete with a keynote speaker, live band, cash bar, and dinner. Former Florida House Representative Sean Shaw will be the keynote speaker. Attorney Shaw was the Democratic nominee for the 2018 Florida Attorney General election. The ticket price is $75 per person. To add your name to the waiting list for tickets, call Chair Marian Howell at 386-283-4311; Blanche Valentine, 386-302-3638, or the NAACP office, 386-446-7822.
Saturday: Stetson Percussion Ensemble, Dan Johnson, director. This semester's percussion concert features chamber ensemble pieces comprised exclusively of duets, trios and quartets. The program contains mostly new compositions with a wide variety of instrumentation and intensity. 3 p.m. Lee Chapel in Elizabeth Hall, 421 N. Woodland Blvd., DeLand. All concerts are free and open to the public. Call 386/822-8950.
Saturday: Stetson University Concert Band, Douglas Phillips, conductor. Please join us for another evening of musical variety as the newly established Concert Band presents its final performance this academic year. The concert includes well known works by Anton Bruckner, Edwin Franko Goldman, Robert Jager and William Latham as well as a few surprises. The performance concludes with David Maslanka's short symphony for wind band, "Give Us This Day." 7:30 p.m., Lee Chapel in Elizabeth Hall, 421 N. Woodland Blvd., DeLand. 386-822-8950. Admission: $10 adults, $5 youth and students and free for ages 12 and under. Tickets are available at the door or at www.stetson.edu/music-tickets.
Sunday: Curtis Gray: A community memorial service for Curtis Israel Gray is scheduled for 4 p.m. at Palm Coast's Central Park in Town Center Gray, 18, a student at Flagler Palm Coast High School, was gunned down on April 13 in Palm Coast. His alleged assailant was arrested and charged with first-degree murder.
Sunday: Oh. . .That Little Black Dress Fundraising Event: The GAL7 Foundation, Inc. invites you to grab that Little Black Dress and join us as we mix and mingle for a great cause. Watch your Little Black Dress transformed with accessories from Chez Jacqueline, participate in silent auctions, raffles and enjoy the wine bar and champagne raffle. We will also have vendor tables with make-up, nail art, a hair stylist and much more. Join us for an evening of fun! The GAL7 Foundation is a non-profit organization which exists to meet the needs (basic, emergency and enrichment/inclusion) of children in foster care in Florida's Judicial Circuit Court Seven. This includes Flagler, Putnam, St. Johns and Volusia Counties. The benefit will be held from 4 to 6:30 p.m. in the Atlantic Ballroom at Hammock Beach Resort, 200 Ocean Crest Dr. Palm Coast. Tickets are $50 and include free valet parking, a chance to win 5 elegant door prizes and a buffet of heavy Hors d'oeuvres. Get your tickets here.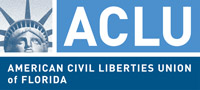 Sunday: The ACLU's Volusia/Flagler Chapter's 2019 Annual Meeting and Awards Dinner will honor recipients of the Bob Stevenson Award for Outstanding Service: Kaiti Lenhart, Flagler County Supervisor of Elections and Lisa Lewis, Volusia County Supervisor of Election, for their work helping returning citizens register to vote after Voting Restoration Amendment 4 went into effect in Florida. Micah Kubic, ACLU of Florida Executive Director, will speak on how you can get involved with the ACLU in our local community. Reception at 6 p.m., dinner and awards at 6:45 p.m., Halifax River Yacht Club, 331 S. Beach St., Daytona Beach.
Sunday: Stetson Brass Ensembles. The Brass Ensemble, directed by David Schmidt, performs Introduction to Act III of "Die Meistersinger" by Richard Wagner and "Ecce Sacerdos Magnus" by Anton Bruckner. The Horn Ensemble, directed by Kathy Thomas, presents Steven Mahpar's arrangement of "Shenandoah." The Tuba/Euphonium Ensemble, directed by Ryan Sorenson, plays an arrangement from "The Barber of Seville" by Gioachino Rossini. The Trombone Ensemble, directed by David Schmidt, features 2003 Stetson alumnus, Jason Robins on several selections for solo trombone and trombone ensemble. Robins serves as the second trombonist of the Atlanta Symphony Orchestra. The Trumpet Ensemble, directed by Tom Macklin, also performs several works during the performance. 3 p.m. Lee Chapel in Elizabeth Hall, 421 N. Woodland Blvd., DeLand. All concerts are free and open to the public. Call 386/822-8950.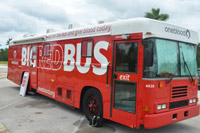 Blood Donations: The Big Red Bus will be at the following locations this week (schedule your donation by going to the website and entering a Palm Coast zip code, then locating one of the venues below):
Thursday: Metro Diner, 250 Palm Coast Parkway, 10 a.m. to 3 p.m.
Thursday: Epic Theaters, 1185 Central Avenue, Palm Coast, 1 to 6 p.m.
Friday: Walmart, 174 Cypress Point Parkway, Palm Coast, 11 a.m. to 5 p.m.
Saturday: St. Elizabeth Ann Seton Catholic Church, 4600 Belle Terre Parkway, Palm Coast, 8:30 a.m. to 1:30 p.m.

Jail Bookings and Last 24 Hours' Incidents in Flagler, Palm Coast, Flagler Beach, Bunnell
Sources: Flagler County Sheriff's Office, Flagler Beach Police Department, Bunnell Police Department. This is Flagler County's only comprehensive, one-stop compilation of all local law enforcement's daily day and night shift commanders' reports.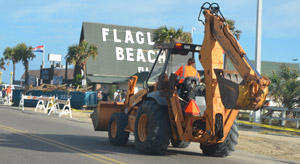 Flagler Beach Is Open For Business: A1A Construction Update:
FlaglerLive is providing weekly updates to year-long construction on and near State Road A1A in Flagler Beach as the Florida Department of Transportation rebuilds a 1.5-mile segment from South 9th Street to South 22nd Street, and builds a sea wall at the north end of town. These updates are provided through DOT or local officials. If you have any relevant information or images, you're welcome to email them to the editor here.
Last Updated: April 22
Segment 2 (South 22nd Street to South 9th Street):
Installation of a new water main, as well as a new sewer line, is in progress between South 19th Street and South 18th Street. This work is expected to continue over the next few weeks. South of South 19th Street, installation of the French drain system is continuing.
This type of drainage system will collect stormwater into large gravel-filled, underground vaults set into what will be a new raised median. The vaults will be able to store water during heavy rains, which will improve the flooding that occurs to prevent erosion and undermining of the roadway. The water collected will percolate through the vaults into the aquifer. The roadway will be reconstructed at the appropriate slope to collect water at the median.
Pedestrian walkways are open. Pedestrians and bicyclists are asked to be alert to construction equipment and use caution. On South Central Avenue, the project team has applied reflective tape to stop signs to help increase visibility of the signs, and additional enforcement will be conducted by the Florida Highway Patrol.
Segment 3 (North 18th Street to Osprey Drive) Project Update:
Residents can now see all phases of the secant wall process on this segment. At the very north end, the contractor is almost finished bringing in sand and preparing the dune for the drilling process. On the very south end, the concrete cap of the wall has been poured. In the middle of the project, workers are drilling the concrete piles and setting the fiberglass cages.
Once the wall is constructed and the cap has been poured throughout the length of the project, the contractor will shape the dune to the specified slope, place sand on top of the wall, and plant new vegetation.
A short presentation on how the wall is constructed has been added to our project webpage and can be seen below:
Recently, DOT received a few questions from residents that DOT wants to answer:
1. Why do some properties have the black silt fencing and others do not?
The silt fencing is an erosion control requirement to prevent dirt and debris from leaving our work area and being deposited into waterways or onto private property. In some areas, the property to the west of our work area slopes up away from the work area, so erosion control is not required.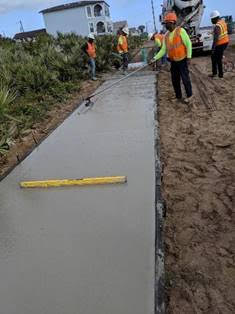 2. Will the contractor repair areas on my side of the sidewalk that have been disturbed?
Residents and property owners can get a general idea of where the department's right of way ends by looking at the placement of the power poles, as well as stakes that have been placed along the project. In some areas, the back edge of the new sidewalk will be slightly farther to the west. For the most part, the back of the new sidewalk will be very close to, or right at, the right of way line.
This project calls for all of the work to be performed within the Florida Department of Transportation right of way. If, however, the work disturbs or damages private property outside of the right of way, the contractor is responsible to make repairs once the work is finished.
Please note that all restoration of conditions within the department's right of way, including landscaping, hardscaping and driveways, is dictated by the construction plans and existing permits.
3. When will the sidewalk be replaced?
The contractor has begun installing the new sidewalk to the south of 19th Street. As the new water main is installed, there are several types of testing that need to be performed on the new line, and the work needs to be accepted by the City of Flagler Beach before the new sidewalk can be placed. The water main installation is expected to continue for the next several months.
Pedestrians are asked to stay within the temporary pedestrian walkways for safety. Residents and visitors also are reminded that all of the dune walkovers are closed, and removing any signage or barricades to access a walkover is unsafe and unlawful.
Caution! Flagler Beach police and and Sheriff's deputies are actively monitoring speed and writing tickets. "I got a warning on north section of A1A before construction actually began so I keep to the 25 limit, but still getting tailgated by cars wanting to go faster," a reader tells us. 
See Also: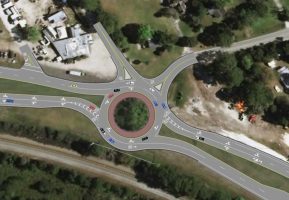 U.S. 1 and Old Dixie Highway Roundabout Construction Updates:
FlaglerLive is providing weekly updates to the planned 15-month, $4.1 million construction of a roundabout at U.S. 1 and Old Dixie Highway. The project started in late January and is scheduled for completion by spring 2020.
The Florida Department of Transportation will be closing Old Dixie Highway and C.R. 325 at U.S. 1 on Monday night, March 4, from about 8 p.m. to 6 a.m. The closure is needed to allow the contractor to make improvements to the crossover at the temporary intersection. U.S. 1 will remain open in both directions.
More details here.
See Also:
I-95 Construction, Repaving: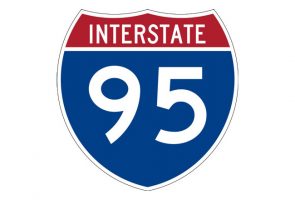 Monday – Friday, 7 a.m. – 9 p.m., single lane closures on NB I-95 from north of Palm Coast Parkway to the St. Johns County line. Monday – Friday, 9 p.m. – 7 a.m., double lane closures on NB I-95 from north of Palm Coast Parkway to the St. Johns County line.
See this week's full Interstate Construction Report for Flagler, Volusia and St. Johns here.

None.

In Florida and in State Government:
Note: Some proceedings below can be followed live on the Florida Channel. Most legislative proceedings can be followed through the Senate or House websites.

SENATE HOLDS FLOOR SESSION: The Senate is scheduled to hold a floor session. (Friday, 10 a.m., Senate chamber, the Capitol.)
HOUSE HOLDS FLOOR SESSION: The House is scheduled to hold a floor session. (Friday, 10:30 a.m., House chamber, the Capitol.)
—-Compiled by the News Service of Florida and FlaglerLive

To • include your event in this section, please email the details, including date, time, a brief description of the event, contact information, and, if you wish, an image, please use this form.

Keep Up with Donald Trump's attacks on the press through the ACLU's running tab here.
Keep Up with mass shootings in a running database here.

Palm Coast Construction and Development Progress Reports
Here's a summary of the latest city developments as of April 12, 2019, with a link to the full week in review here.
Click to access week-in-review-april-12-2019-developments.pdf

Cultural Coda
Schubert's Symphony Nr. 8, Georg Solti and the Chicago Symphony Orchestra
And be sure to check out the latest performances at the Netherlands Bach Society.
Previous Codas: