Weekend: Highs in the mid to upper 80s, lows in the upper 60s, little chance of shower Friday, almost nione Saturday and Sunday. Details here.
Today's fire danger is moderate. Flagler County's Drought Index is at 289.
Today's tides: at the beaches, at the Intracoastal Waterway.
Today's document from the National Archives.
The OED's Word of the Day: grand siècle, n..
The Live Community Calendar
Today's jail bookings.
Today's Briefing: Quick Links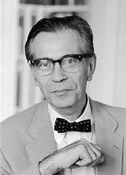 "It is ironical that the constitution, which Americans venerate so deeply, is based upon a political theory that at one crucial point stands in direct antithesis to the main stream of american democratic faith. Modern American folklore assumes that democracy and liberty are all but identical, and when democratic writers take the trouble to make the distinction, they usually assume that democracy is necessary to liberty. But the Founding Fathers thought that the liberty with which they were most concerned was menaced by democracy. In their minds liberty was linked not to democracy but to property."
–Richard Hofstadter, from "The American Political Tradition" (1948)
Note: all government meetings noticed below are free and open to the public unless otherwise indicated. Many can be heard or seen live through each agency's website.
Friday, Saturday, Sunday: "Sex, Drugs, Rock n Roll," the Eric Bogosian play, is staged at City Repertory Theatre in Palm Coast, 160 Cypress Point Parkway in Palm Coast. Praised as both a writer and a performer, Bogosian originally wrote SDR&R as one of his half-dozen acclaimed one-man shows, and performed the show successfully off-Broadway in 1990. The New York Times called it his "funniest and scariest" work yet. As you might expect from City's Producer-Director John Sbordone, who rarely does what you expect, the City production splits the show among 5 performers: Jonathan Haglund, Ron Long, Jim Fellows, Evelyn Lynn, and Sbordone himself. This company of artists become an angry lawyer, an in-recovery rock star, a high-powered businessman, and more, each character in some way related to one or more of the title vices. Performed at City Repertory on Friday and Saturday, April 29 and 30, and May 6 and 7 at 7:30 p.m. and at 2 p.m. on May 1 and 8. This is the last show of the season for CRT. Tickets are $20. Book easily here.
Friday, Saturday, Sunday: "Into the Woods," the musical with music and lyrics by Stephen Sondheim and the book by James Lapine, is featured nightly at 7:30 at the Flagler Playhouse and at 2 p.m. on Sunday, May 1. The musical is based on Brothers Grimm and Charles Perrault fairy tales. Tickets are $20 for adults, $15 for students. Book here.
Friday: Flagler Palm Coast High School Dance Concert, at the Flagler Auditorium, 7 p.m.
Friday, Saturday: Matanzas High School Spring Musical, "25th Annual Putnam County Spelling Bee," 7 p.m. at Pirate Theater
Saturday: Annual 5K Against Domestic Violence and Bullying: starting at 7 a.m. in Palm Coast's Town Center. The Precious Hearts Foundation's goal is to support and empower those affected by domestic violence and bullying and to engage the community in creating social change. All proceeds will benefit our survivors in our shelters for both men and women of supplying more beds and continuing our programs. Call 386/215-7661 or visit the website.
Saturday: Prescription Drug Take Back Day: The front lobby of the Flagler Beach Police Department and four Publix locations in Palm Coast will take all unused or expired prescription drugs back, no questions asked. This one day event will provide residents and visitors with a no cost, anonymous collection of unwanted or expired medicines.
Saturday: Health and Happiness Fair at the Matanzas High School gym starting at 11 a.m., until 4 p.m. This is the culmination of a Youth Wellness and Leadership program with local schools, carried out over the past few months at Bunnell Elementary, Matanzas High School and some groups from Future Problem Solvers along with around 20 local vendors in the Health and Wellness industry. There will be door prizes and free 30-minute classes spread throughout the day on Stress Management. All by local businesses.
Saturday: The Jacksonville Chess Club hosts the Spring Scholastic Series chess tournament from 8 a.m. to 5 p.m. at San Jose Church of Christ, 6233 San Jose Blvd, Jacksonville. time controls set at 30 minutes for each player with a 5 sec delay (4SS G/30;d5). Players are grouped by rating and unrated players are welcome. All players must have an active USCF ID#. Players can renew/register with USCF on site. Prizes are trophies for top three in each section and Grand Prix points for overall tournament placement with series medal for participants. All players have must their own board, set and clocks. Register here. For additional information, contact Kevin prior here. There will also be a blitz tournament for adults, 11 a.m.-3 p.m. 8 Double SS (16- 5-minute games) G/5min + d0 sec (each player has 5 minutes – no delay). Double Swiss means you play the same person twice – alternating between Black and White pieces for a single "round." Entry fee is $25, with $350 in prizes, top prize is $100.
Sunday: The Palm Coast Arts Foundation's Picnics and Pops Concert with the Jacksonville Symphony Orchestra, and a special performance of Elgar's Cello Concerto by 13-year-old Maxwell Remmer. For the first time, the concert will be staged at PCAF's new home on Central Avenue in Town Center. Picnicking starts at 6 p.m., the concert starts at 8 p.m. Individual admission is $45 at the door.
Sunday: Ms. & Mrs. Florida-Georgia United States Pageant at the Flagler Auditorium, 3 p.m. Women from both states will compete on-stage in interview, swimsuit and evening gown. Six women will be crowned and will advance to the national competition in Las Vegas. Titles awarded for both states will be: Ms. (21-29, previously married or single with children); Ms. Woman: 30-60; Mrs. (21-65).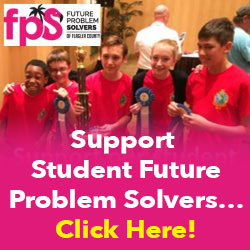 Help Flagler Schools' Future Problem Solvers Get to International Competition in June: Fifty-nine students from four schools–FPC, Bunnell Elementary, Rymfire Elementary and Indian Trails Middle–have won invitations to international competition in lansing, Michigan, June 1-5. But they're raising money to get there, and they need your help. It's about $1,000 a student, though most students will be chipping in around $400 each, reducing the needed match. FlaglerLive is proud to be a sponsor. Now go help them out.

Updated jail bookings and day and night shift incident summary reports are available here.
In Court: Circuit Judge Matthew Foxman holds drug court starting at 10 a.m. in Courtroom 401.
For Triumphant Palm Coast Arts Foundation, A Symphonic Homecoming in the Key of Bold: By dusk Sunday that sod will be covered with well over 1,000 picnicking people at 110 tables (with each table raising $350 for the foundation), and more people spread around the grass, a record crowd in the foundation's 10th anniversary edition of the Jacksonville Symphony pops concerts.
As Trial Is Set In 65-Year-Old's Alleged Sex Assaults of Girl, 13, Some Evidence in Limbo: Robert Zetrouer, owner of Zetrouer Jewelers at Palm Coast's City Market Place, is accused of repeatedly assaulting the girl between May and June 2014, fondling her private parts, penetrating her with his fingers and forcing her to perform oral sex on him, following the girl around the house–as she tried to evade him–"until he was able to commit his acts," his arrest report states.
'Cattle' call stirs up Volusia-Flagler congressional race: "If we can find out where every cattle is in America because they all have a chip in 'em, we can find out where every person visiting the United States is, because we can do something with it," Pat Mooney, a Republican candidate for Congress for the district that includes Flagler County, said at the April 12 meeting of the Volusia County Republican Executive Committee, according to the News-Journal. "We have cards. We have chips." (Story paywall-protected)
Poison Flush: Drug Take-Back Day in Palm Coast and Flagler Beach on Saturday, No Questions Asked: Palm Coast and Flagler County residents can discreetly and effectively discard unused and expired medications during the 2016 National Prescription Drug Take-Back Day Saturday, April 30, from 10 a.m. to 2 p.m. at five locations across the county.
Flagler high school opens aviation lab: "The room houses two flight simulators and wind tunnels from Embry-Riddle Aeronautical University as well as special mobile furniture that enhances student collaboration, and technology that allows students to connect to university classes and to contact aeronautics companies via Skype," the News-Journal reports. "For students who might be interested in the field, the lab heightens the flagship's visibility." (Story paywall-protected)
In a Blow to Business, Supreme Court Bans Workers Comp Limits on Attorney's Fees: The 5-2 ruling in the closely watched case was a victory for attorneys who represent injured workers — and a blow to business groups that have long argued legal fees drive up the costs of workers-compensation insurance. The fee issue will bounce back to the Legislature, where it could spark a fierce debate.
Ben & Jerry's to open location in St. Augustine: Nicole and Robert Nettles of St. Augustine will open the popular franchise, the Record reports. The new shop is scheduled to open in May at 128 St. George St. "Because Ben & Jerry's has such a solid following, Nicole and Robert are confident people will seek out their shop." (Story paywall-protected)
Lawmakers Are Reducing Florida's Public Schools To Factories of Failure and Inequity: A public-education-funding lawsuit challenging the constitutionality of 17 years of GOP-led school reforms ended in Leon County Circuit Court on April 8. Citizens for Strong Schools, Fund Education Now, and other plaintiffs have alleged that Florida is violating the State Constitution by failing to adequately fund a "high quality" public education for students.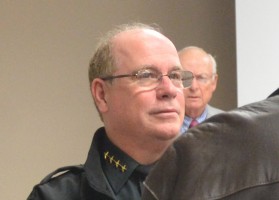 The Observer's Brian McMillan profiles Sheriff Jim Manfre and his bid for re-election: "He's a family man. He's got a strong track record as sheriff. And he's been found guilty of ethics violations."
Sen. Travis Hutson Draws a Democratic Opponent in Palm Coast's Curtis Ceballos: Ceballos has some factors in his favor. The redrawn District 7 added a few more Democrats from tilting further south into Volusia County, and it shed the hard-right voters of Putnam, but it still includes all of very conservative St. Johns, Hutson's home. Ceballos can draw on Volusia's and St. Johns' growing Hispanic voters. In a presidential year projected to draw out Democrats—and, if Donald Trump is the nominee, fewer Republicans—at least a few stars are aligned in Ceballos's favor.
Does Arabic Offend You? 15 years of prejudice big and small against Arab-Americans have taught us nothing. The only war we're winning is against our own.

In Florida and in State Government:
Note: Most proceedings below can be followed live on the Florida Channel.

FPL Canals: Two Senate committees will hold a joint meeting to discuss issues related to a cooling-canal system at Florida Power & Light's Turkey Point nuclear complex in Miami-Dade County. The meeting comes after the March 7 release of a study that indicated tritium — a radioactive isotope of hydrogen — has leaked from Turkey Point's cooling canals into groundwater and toward Biscayne National Park and the Biscayne aquifer. The Senate Communications, Energy and Public Utilities Committee and the Senate Environmental Preservation and Conservation Committee are scheduled to meet. (Friday, 4 p.m., Miami-Dade College, Homestead Campus, Room F-222, 500 College Terrace, Homestead.)
–Compiled by the News Service of Florida and FlaglerLive

In Coming Days in Palm Coast and Flagler:
Click on the links for more details:
♦ May 2: Pianist Natasha Paremski, internationally lauded as a rising star in the classical music world, will perform works of Brahms, Beethoven, Rachmaninoff and Mussorgsky at a concert as part of the Spring Series of the Amelia Island Chamber Music Festival. This 7:30 p.m. performance will be held at Amelia Plantation Chapel, 36 Bowman Road on Amelia Island. Tickets for this and other upcoming concerts are available at www.aicmf.com or by calling 904-261-1779.
♦ May 3 and 4: Open auditions for the 2016 Spotlight on Flagler County Youth Talent Show from 5 to 7 p.m. for students in grades K-12, at the Flagler County Youth Center, on the campus of Flagler Palm Coast High School. If you can sing, dance, play an instrument, or have any special talent, plan to audition. For information, email Cheryl Massaro or contact her by phone at 386/437-7540×5101. The talent show is on June 7 at the Flagler Auditorium.
♦ May 4: The Flagler County Republican Club meets from 6 to 7:30 p.m. at the Palm Coast Community Center, 305 Palm Coast Pkwy NE, featuring the Flagler County Supervisor of Elections Forum, with the three candidates for office–incumbent Kaiti Lenhart and challengers Kimble Medley and Aubrey Seay–participating in a timed question and answer session. Open to all registered Republicans and their guests of whatever party or no-party affiliation. For more information, email Wes Priest here.
♦ May 5: The Flagler Chamber of Commerce's Common Ground Breakfast features Dr. Mark Martindale, University of Florida biology professor and director for the Whitney Laboratory of Marine Bioscience. He will talk about "the Benefits of Having a Marine Laboratory and Higher Education in Your Backyard." Hilton Garden Inn, 7:45 to 9:30 a.m. Cost for Chamber members is $20 with advance registration or $30 the day of the event. Guests may attend for $30 with advance registration or $40 the day of the event. Reservations are due May 2 by 5 p.m. To register, email Jaclyn here.
♦ May 5: Bunnell holds its annual Day of Prayer celebration. members of the local pastoral community will be joining together in this ecumenical event at the Edward Johnson Park, 401 East Court Street (behind the Flagler Playhouse). Following the presentation of colors by a local honor guard, there will be live inspirational music and prayers given by guest pastors from the local community. The Master of Ceremonies will be Bishop Phillip King and the Keynote Speaker will be Pastor Kevin Laurent from First Baptist Church of Palm Coast. Clerics of all faiths have been invited. For more information, contact City Commissioner John Rogers, who chairs the program, at 931-1410 or Dan Davis, city manager, at 437-7500 Ext. 2303.
♦ May 5: The Palm Coast utility and public works union meets with Palm Coast's management team in another bargaining session over a contract. The meeting is scheduled for 4 p.m. in the community wing at City Hall. It is open to the public.
♦ May 6: Pastor Charles Silano of Open Door Ministries and Grace Tabernacle Ministries, and a former convict, is the keynote speaker at the 25th graduation ceremony of Flagler County Drug Court at 3 p.m. in Courtroom 101 at the county courthouse.
♦ May 7: Arbor Day in Palm Coast's Central Park. The Arbor Day 5K Root Run/Walk, begins at 8 a.m. Register here. At the main event, themed "Feed a Mouth, Get a Tree, Grow a Community," attendees can exchange canned food or pet food items for a free three-gallon native hardwood tree (one tree per household, while quantities last). The Native Butterfly Release will be at 11 a.m. at center stage. Other fun activities are planned for all ages. A free paper-shredding service, so bring your old documents for professional shredding! Plan to take advantage of this hands-free, uncomplicated process as totes will be wheeled to your car to help unload your paper and bring it to a chute that dumps all of it into a shredder. Free admission and parking. Contact Palm Coast Urban Forester Carol Mini at 386/986-3722 for more information.
♦ May 10: Pegine Echevarria, a motivational speaker, headlines the Flagler Chamber of Commerce's "Fearless and Focused Women in Business" lunch at the Hilton Garden Inn, 55 Town Center Parkway in Palm Coast. Echevarria, according to a chamber release, "is CEO of Team Pegine, a think tank, training and consulting, event management firm that specializes in leadership, team building, inclusion engagement and situational training." The chamber took over the lunch series that was previously hosted by Palm Coast's Business Assistance Center. Registration 11:30 to 11:45 a.m., $35 for chamber members with advance registration and payment, $40 the day of the event. Guests: $40 with advance registration and payment, $45 the day of the event. Reservations are due by May 5 by 5 p.m. Please call to reserve your seat or with questions, 386/437.0106.
♦ May 11: The Public Safety Coordinating Council meets at 8:45 a.m. at the Emergency Operations Center in Bunnell. The meeting will feature a discussion on the decriminalization of pot, with potential guests including the mayors, police chiefs and city managers from around the county.
♦ June 7: A 1:30 p.m. hearing is scheduled in the case of Anna Pehota, accused of second-degree murder in the shooting death of her husband on Sept. 23, 2015, in the Hammock. Her trial was scheduled for April 18, but her attorney, Ray Warren, was granted a delay so he could explore Pehota's memory issues, which could play a deciding role in the handling of her case. The results of that inquiry are to be the subject of this hearing.
Survey Request: The River to Sea Transportation Planning Organization (TPO), which includes Palm Coast, is seeking input from residents of Palm Coast as it plans transportation improvements for the Metropolitan Planning Area (MPA) that includes Volusia County and portions of Flagler County. The TPO has launched a "Tell the TPO" campaign to survey people who live or work in Volusia and/or Flagler counties, as well as visitors. The 11-question survey can be accessed here. All responses received by May 31, 2016, will be placed in a drawing for a chance to win a free iPad Mini.

"Not Just Trump: A Brief History of U.S. Hostility Toward Latin America" https://t.co/Yiqcf9e5Pi

— detroitdsa (@detroitdsa) April 26, 2016
The impossibility of reviving American manufacturing https://t.co/IxtjI6KSf7 pic.twitter.com/S4dGvFSjTb

— The Atlantic (@TheAtlantic) April 29, 2016
"Marijuana access is associated with reduced incidences of opioid abuse" https://t.co/U2zAeMhHiM #NYTLetters

— NYT Opinion (@nytopinion) April 28, 2016
America is fast becoming the best chess country on earth—and its hub is in St. Louis: https://t.co/UprH9fBfjk pic.twitter.com/Ypkcn6BHYy

— The New Yorker (@NewYorker) April 28, 2016
Christopher Benfey on the "shockingly dark" remake of The Jungle Book https://t.co/eBMR4caoGu

— NY Review of Books (@nybooks) April 26, 2016
From Victoria Wood to Prince: how radio handles celebrity deaths in 2016 https://t.co/7XJ80JSlIJ pic.twitter.com/vTGH56TCb4

— New Statesman (@NewStatesman) April 28, 2016
A closer look at the world that Edgar Degas invented in his experimental art https://t.co/IH5QCYLwc0 pic.twitter.com/5uHzLU87xZ

— Irene Gammel (@MLC_Research) April 27, 2016

Fact-Checking the Knaves:

Palm Coast Construction and Development Progress Reports
The following is an update of ongoing permitting, construction and development projects in Palm Coast, through April 13:
Click to access palm-coast-development-april-15-2016.pdf

Florida Agricultural Museum Summer Camps: Become a junior farmer at the Florida Agricultural Museum this summer! Junior farmers will learn about farm life, forestry, and Florida history. Participate in arts & crafts, farm animal care, Florida fauna/flora education, fun and games. Sessions are all 10 a.m. to 4 p.m., $175 per session and are as follows:
1st) June 7-9
2nd) June 14-16
3rd) June 21-23
4th) June 28-30
5th) July 5-7
6th) July 12-14

Road and Interstate Construction:
I-4 Ramp Closure April 25-26: The entrance ramp to Interstate 4 (I-4) westbound from Dirksen Drive (Exit 108) will be closed from 11 p.m. to 5 a.m. Monday, April 25, and Tuesday, April 26, to accommodate drainage improvements as part of the Florida Department of Transportation's project on I-4 from the east end of the St. John's River Bridge to Saxon Boulevard. Traffic will be detoured to I-4 westbound by continuing north on Dirksen Drive to US 17-92 westbound. There will be an eastbound outside right lane closure east of Exit 108 from 7:30 p.m. – 6:30 a.m. Sunday-Thursday, April 24-28. A double-lane closure on the westbound lanes will occur west of Exit 108 from 7:30 a.m. to 6 a.m. Sunday, April 24; and a double-lane closure on the eastbound outside right lanes near the St. John's River Bridge will occur 7:30 p.m. – 6:30 a.m. on Monday, April 25.
Moody Boat Launch to close April 6 through May 20 for improvements: Flagler County's Moody Boat Launch will be closed April 6 through May 20 for improvements. "The scheduled upgrade will enhance the launch's usability in a number of ways," said Heidi Petito, Director of General Services. "The new system provides for ADA (Americans with Disabilities Act) compliance, minimizes docking difficulties caused by fluctuating tides, and new lighting will promote boater safety and security." The closure includes the Moody Boat Launch– located at 825 Moody Lane in Flagler Beach– the parking area, restroom, and dockage on the Matanzas River. It does not affect Betty Steflik Preserve and boardwalk. The scope of work includes dredging 1,650 yards of silt from the launch basin, thus improving navigability. The adjacent wooden docks will be replaced with an aluminum floating dock and gangway system. Additionally, the existing restroom will be replaced with an ADA compliant facility. Moody Boat Launch provides public access to the Intracoastal on the east shore, just south of SR100. The closest alternative boat launches are located at Herschel King Park on the west side of the river at 1000 Grady Prather Jr. Cove, Palm Coast, and Bing's Landing on the east shore at 5862 N. Oceanshore Blvd. in Palm Coast.

Handel's Water Music and Music For The Royal Fireworks On Period Instruments, Conducted by Hervé Niquet
Previous Codas: