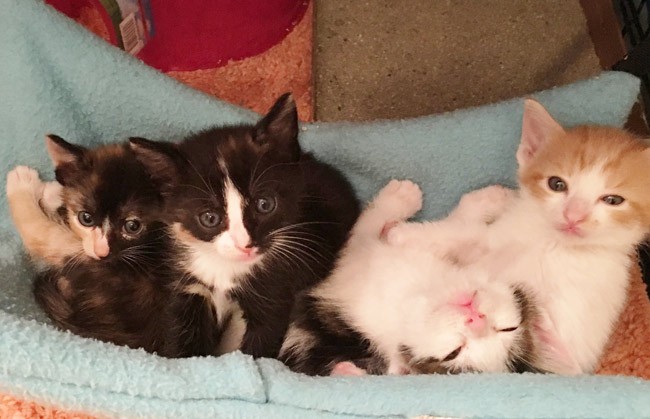 Today: Partly cloudy. A 20 percent chance of showers and thunderstorms in the afternoon. Highs in the upper 80s inland… In the mid 80s coast. Southwest winds 5 mph shifting to the southeast in the afternoon. Tonight: Partly cloudy. Chance of showers and thunderstorms in the evening…then slight chance of showers and thunderstorms after midnight. Lows in the upper 60s. South winds 5 mph. Chance of rain 40 percent. Details here.
Today's fire danger is moderate. Flagler County's Drought Index is at 277.
Today's tides: at the beaches, at the Intracoastal Waterway.
Today's document from the National Archives.
The OED's Word of the Day: bioastronautics, n..
The Live Community Calendar
Today's jail bookings.
Today's Briefing: Quick Links

Note: all government meetings noticed below are free and open to the public unless otherwise indicated. Many can be heard or seen live through each agency's website.
Palm Coast's Beautification and Environmental Advisory Committee meets at 5 p.m. at City Hall. Mary Giraulo is to be elected an arts commission member. The committee will hear updates on a series of current and upcoming landscaping capital projects around the city. See the presentation here.

The Flagler Beach City Commission meets at 5:30 p.m. at City Hall. The meeting will include a presentation by Cline Construction's Hap Cameron on a rock-revetment possibility to protect the city's beach. The commission will also hear a report from City Manager Newsom on the gathering of comments earlier this week about the Scenic A1A group's planned planting of signs in the city. The full agenda and background materials are here.
Community Cats Fundraiser: Come and support Community Cats of Palm Coast at a fundraiser hosted by SeaCasas, a new gift and art boutique, from 5 to 7 p.m., at 213 S. Second St. in Flagler Beach. Enjoy wine, hors d'oeuvres by Vessel Sandwich Co., live music with Laurel, a chance at a door prize, and a complimentary ticket for a Chinese auction of unique store items. Volunteer sign up and kittens for adoption. $10 admission. For information call Elizaeth Robinson at 386-237-7690.
The Inspired Mic: The Inspired Mic is back and better than ever. Organizers have secured The Europa in the European Village as the new venue. The event starts at 6 p.m., prices remain the same, $10.50 advance ticket sales, $15 at the door. The Europa will be offering a $10 Light Hors d' Oeuvres for those who would like to eat and enjoy the evening. With the purchase of a ticket, you receive entrance into the event, a drink ticket which can be used for beer, wine, well drink and entry into the end of the evening raffle. Call Melissa Chipps at 386/569.5188.
Flagler Palm Coast High School Dance Concert, at the Flagler Auditorium, 7 p.m./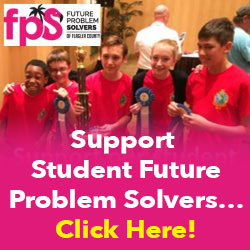 Help Flagler Schools' Future Problem Solvers Get to International Competition in June: Fifty-nine students from four schools–FPC, Bunnell Elementary, Rymfire Elementary and Indian Trails Middle–have won invitations to international competition in lansing, Michigan, June 1-5. But they're raising money to get there, and they need your help. It's about $1,000 a student, though most students will be chipping in around $400 each, reducing the needed match. FlaglerLive is proud to be a sponsor. Now go help them out.

Updated jail bookings and day and night shift incident summary reports are available here.
In Court: Circuit Judge Matthew Foxman holds drug court starting at 10 a.m. in Courtroom 401.
Jonathan Canales, Accused of Shooting His Wife in Mondex, Will Not Face Trial Just Yet: On November 15, 2014, as his then-common law wife Tiffany Norman was having dinner–shortly after putting her three young children to bed–Canales is alleged to have shot his wife with a small caliber gun. "I didn't want to but it had to be done," she said he told her.
Palm Coast Man Accused of Slamming 4 Year Old to Ground Is Committed to State Hospital: Four months ago Christopher Williams, 22, was arrested and charged with aggravated child abuse after allegedly picking up a 4-year-old boy and slamming him to the ground. The boy had been annoying Williams by opening and shutting a door. The incident took place in Palm Coast's E-Section. The child was taken to a hospital in Gainesville in critical condition. He survived.
Sen. Travis Hutson Draws a Democratic Opponent in Palm Coast's Curtis Ceballos: Ceballos has some factors in his favor. The redrawn District 7 added a few more Democrats from tilting further south into Volusia County, and it shed the hard-right voters of Putnam, but it still includes all of very conservative St. Johns, Hutson's home. Ceballos can draw on Volusia's and St. Johns' growing Hispanic voters. In a presidential year projected to draw out Democrats—and, if Donald Trump is the nominee, fewer Republicans—at least a few stars are aligned in Ceballos's favor.
In Palm Coast's Expensive Hunt for New Retailers, a Few Leads, But Only Low Wages: Last July Palm Coast signed a $135,000, three-year contract with a Texas-based marketing company to help the city recruit new retailers, fill empty storefront or build new ones, and spur the local economy. Tuesday morning, the company gave its first progress report to the Palm Coast City Council.
Does Arabic Offend You? 15 years of prejudice big and small against Arab-Americans have taught us nothing. The only war we're winning is against our own.

In Florida and in State Government:
Note: Most proceedings below can be followed live on the Florida Channel.

The Florida Supreme Court is expected to release its weekly opinions at 11 a.m.
State Rep. Dwayne Taylor, a Daytona Beach Democrat running this year in Congressional District 6, is expected to take part in a meet-and-greet event with St. Johns County Democrats. (5:30 p.m., St. Johns County Democratic headquarters, 71 South Dixie Highway, Suite 6, St. Augustine.)
–Compiled by the News Service of Florida and FlaglerLive

In Coming Days in Palm Coast and Flagler:
Click on the links for more details: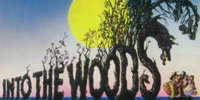 ♦ April 29-May 1 "Into the Woods," the musical with music and lyrics by Stephen Sondheim and the book by James Lapine, is featured nightly at 7:30 at the Flagler Playhouse and at 2 p.m. on Sunday, May 1. The musical is based on Brothers Grimm and Charles Perrault fairy tales. Tickets are $20 for adults, $15 for students. Book here.
♦ April 30: Prescription Drug Take Back Day: The front lobby of the Flagler Beach Police Department will be open from 10 a.m. to 2 p.m. at 204 South Flagler Avenue, one block south of SR100 on the east side of the Moody/SR100 Bridge. This one day event will provide residents and visitors with a no cost, anonymous collection of unwanted or expired medicines.
♦ April 29-May8: "Sex, Drugs, Rock n Roll," the Eric Bogosian play, is staged at City Repertory Theatre in Palm Coast, 160 Cypress Point Parkway in Palm Coast. Praised as both a writer and a performer, Bogosian originally wrote SDR&R as one of his half-dozen acclaimed one-man shows, and performed the show successfully off-Broadway in 1990. The New York Times called it his "funniest and scariest" work yet. As you might expect from City's Producer-Director John Sbordone, who rarely does what you expect, the City production splits the show among 5 performers: Jonathan Haglund, Ron Long, Jim Fellows, Evelyn Lynn, and Sbordone himself. This company of artists become an angry lawyer, an in-recovery rock star, a high-powered businessman, and more, each character in some way related to one or more of the title vices. Performed at City Repertory on Friday and Saturday, April 29 and 30, and May 6 and 7 at 7:30 p.m. and at 2 p.m. on May 1 and 8. This is the last show of the season for CRT. Tickets are $20. Book easily here.
♦ April 30: The Jacksonville Chess Club hosts the Spring Scholastic Series chess tournament from 8 a.m. to 5 p.m. at San Jose Church of Christ, 6233 San Jose Blvd, Jacksonville. time controls set at 30 minutes for each player with a 5 sec delay (4SS G/30;d5). Players are grouped by rating and unrated players are welcome. All players must have an active USCF ID#. Players can renew/register with USCF on site. Prizes are trophies for top three in each section and Grand Prix points for overall tournament placement with series medal for participants. All players have must their own board, set and clocks. Register here. For additional information, contact Kevin prior here.
♦ May 2: Pianist Natasha Paremski, internationally lauded as a rising star in the classical music world, will perform works of Brahms, Beethoven, Rachmaninoff and Mussorgsky at a concert as part of the Spring Series of the Amelia Island Chamber Music Festival. This 7:30 p.m. performance will be held at Amelia Plantation Chapel, 36 Bowman Road on Amelia Island. Tickets for this and other upcoming concerts are available at www.aicmf.com or by calling 904-261-1779.
♦ May 3 and 4: Open auditions for the 2016 Spotlight on Flagler County Youth Talent Show from 5 to 7 p.m. for students in grades K-12, at the Flagler County Youth Center, on the campus of Flagler Palm Coast High School. If you can sing, dance, play an instrument, or have any special talent, plan to audition. For information, email Cheryl Massaro or contact her by phone at 386/437-7540×5101. The talent show is on June 7 at the Flagler Auditorium.
♦ May 4: The Flagler County Republican Club meets from 6 to 7:30 p.m. at the Palm Coast Community Center, 305 Palm Coast Pkwy NE, featuring the Flagler County Supervisor of Elections Forum, with the three candidates for office–incumbent Kaiti Lenhart and challengers Kimble Medley and Aubrey Seay–participating in a timed question and answer session. Open to all registered Republicans and their guests of whatever party or no-party affiliation. For more information, email Wes Priest here.
♦ May 5: The Flagler Chamber of Commerce's Common Ground Breakfast features Dr. Mark Martindale, University of Florida biology professor and director for the Whitney Laboratory of Marine Bioscience. He will talk about "the Benefits of Having a Marine Laboratory and Higher Education in Your Backyard." Hilton Garden Inn, 7:45 to 9:30 a.m. Cost for Chamber members is $20 with advance registration or $30 the day of the event. Guests may attend for $30 with advance registration or $40 the day of the event. Reservations are due May 2 by 5 p.m. To register, email Jaclyn here.
♦ May 5: Bunnell holds its annual Day of Prayer celebration. members of the local pastoral community will be joining together in this ecumenical event at the Edward Johnson Park, 401 East Court Street (behind the Flagler Playhouse). Following the presentation of colors by a local honor guard, there will be live inspirational music and prayers given by guest pastors from the local community. The Master of Ceremonies will be Bishop Phillip King and the Keynote Speaker will be Pastor Kevin Laurent from First Baptist Church of Palm Coast. Clerics of all faiths have been invited. For more information, contact City Commissioner John Rogers, who chairs the program, at 931-1410 or Dan Davis, city manager, at 437-7500 Ext. 2303.
♦ May 5: The Palm Coast utility and public works union meets with Palm Coast's management team in another bargaining session over a contract. The meeting is scheduled for 4 p.m. in the community wing at City Hall. It is open to the public.
♦ May 6: Pastor Charles Silano of Open Door Ministries and Grace Tabernacle Ministries, and a former convict, is the keynote speaker at the 25th graduation ceremony of Flagler County Drug Court at 3 p.m. in Courtroom 101 at the county courthouse.
♦ May 7: Arbor Day in Palm Coast's Central Park. The Arbor Day 5K Root Run/Walk, begins at 8 a.m. Register here. At the main event, themed "Feed a Mouth, Get a Tree, Grow a Community," attendees can exchange canned food or pet food items for a free three-gallon native hardwood tree (one tree per household, while quantities last). The Native Butterfly Release will be at 11 a.m. at center stage. Other fun activities are planned for all ages. A free paper-shredding service, so bring your old documents for professional shredding! Plan to take advantage of this hands-free, uncomplicated process as totes will be wheeled to your car to help unload your paper and bring it to a chute that dumps all of it into a shredder. Free admission and parking. Contact Palm Coast Urban Forester Carol Mini at 386/986-3722 for more information.
♦ May 10: Pegine Echevarria, a motivational speaker, headlines the Flagler Chamber of Commerce's "Fearless and Focused Women in Business" lunch at the Hilton Garden Inn, 55 Town Center Parkway in Palm Coast. Echevarria, according to a chamber release, "is CEO of Team Pegine, a think tank, training and consulting, event management firm that specializes in leadership, team building, inclusion engagement and situational training." The chamber took over the lunch series that was previously hosted by Palm Coast's Business Assistance Center. Registration 11:30 to 11:45 a.m., $35 for chamber members with advance registration and payment, $40 the day of the event. Guests: $40 with advance registration and payment, $45 the day of the event. Reservations are due by May 5 by 5 p.m. Please call to reserve your seat or with questions, 386/437.0106.
♦ May 11: The Public Safety Coordinating Council meets at 8:45 a.m. at the Emergency Operations Center in Bunnell. The meeting will feature a discussion on the decriminalization of pot, with potential guests including the mayors, police chiefs and city managers from around the county.
♦ June 7: A 1:30 p.m. hearing is scheduled in the case of Anna Pehota, accused of second-degree murder in the shooting death of her husband on Sept. 23, 2015, in the Hammock. Her trial was scheduled for April 18, but her attorney, Ray Warren, was granted a delay so he could explore Pehota's memory issues, which could play a deciding role in the handling of her case. The results of that inquiry are to be the subject of this hearing.
Survey Request: The River to Sea Transportation Planning Organization (TPO), which includes Palm Coast, is seeking input from residents of Palm Coast as it plans transportation improvements for the Metropolitan Planning Area (MPA) that includes Volusia County and portions of Flagler County. The TPO has launched a "Tell the TPO" campaign to survey people who live or work in Volusia and/or Flagler counties, as well as visitors. The 11-question survey can be accessed here. All responses received by May 31, 2016, will be placed in a drawing for a chance to win a free iPad Mini.

The Selling of Obama: The inside story of how a great communicator lost the narrative https://t.co/w7hTnsPwVL

— WhiteHousePressCorps (@whpresscorps) April 28, 2016
As new details of racist S.F. police texts emerge… https://t.co/ahd4RssA3k (Illustration by @MarkFiore @KQEDnews) pic.twitter.com/5djg2UmK2I

— KQED (@KQED) April 28, 2016
The push to deny LGBT Americans their basic rights, explained https://t.co/Ry2nMGoj6D pic.twitter.com/nLpbCHK7mW

— ThinkProgress (@thinkprogress) April 28, 2016
Yale to keep name of residential college named after 19th-century politician John C. Calhoun, who defended slavery. https://t.co/IsRHNFps8g

— Michiko Kakutani (@michikokakutani) April 28, 2016
Justice Ginsburg had the perfect response to a lawyer who called her by the wrong name https://t.co/cBm3888LBf pic.twitter.com/hWeYSZVulI

— Huffington Post (@HuffingtonPost) April 28, 2016

Fact-Checking the Knaves:

Palm Coast Construction and Development Progress Reports
The following is an update of ongoing permitting, construction and development projects in Palm Coast, through April 13:
Click to access palm-coast-development-april-15-2016.pdf

Florida Agricultural Museum Summer Camps: Become a junior farmer at the Florida Agricultural Museum this summer! Junior farmers will learn about farm life, forestry, and Florida history. Participate in arts & crafts, farm animal care, Florida fauna/flora education, fun and games. Sessions are all 10 a.m. to 4 p.m., $175 per session and are as follows:
1st) June 7-9
2nd) June 14-16
3rd) June 21-23
4th) June 28-30
5th) July 5-7
6th) July 12-14

Road and Interstate Construction:
I-4 Ramp Closure April 25-26: The entrance ramp to Interstate 4 (I-4) westbound from Dirksen Drive (Exit 108) will be closed from 11 p.m. to 5 a.m. Monday, April 25, and Tuesday, April 26, to accommodate drainage improvements as part of the Florida Department of Transportation's project on I-4 from the east end of the St. John's River Bridge to Saxon Boulevard. Traffic will be detoured to I-4 westbound by continuing north on Dirksen Drive to US 17-92 westbound. There will be an eastbound outside right lane closure east of Exit 108 from 7:30 p.m. – 6:30 a.m. Sunday-Thursday, April 24-28. A double-lane closure on the westbound lanes will occur west of Exit 108 from 7:30 a.m. to 6 a.m. Sunday, April 24; and a double-lane closure on the eastbound outside right lanes near the St. John's River Bridge will occur 7:30 p.m. – 6:30 a.m. on Monday, April 25.
Moody Boat Launch to close April 6 through May 20 for improvements: Flagler County's Moody Boat Launch will be closed April 6 through May 20 for improvements. "The scheduled upgrade will enhance the launch's usability in a number of ways," said Heidi Petito, Director of General Services. "The new system provides for ADA (Americans with Disabilities Act) compliance, minimizes docking difficulties caused by fluctuating tides, and new lighting will promote boater safety and security." The closure includes the Moody Boat Launch– located at 825 Moody Lane in Flagler Beach– the parking area, restroom, and dockage on the Matanzas River. It does not affect Betty Steflik Preserve and boardwalk. The scope of work includes dredging 1,650 yards of silt from the launch basin, thus improving navigability. The adjacent wooden docks will be replaced with an aluminum floating dock and gangway system. Additionally, the existing restroom will be replaced with an ADA compliant facility. Moody Boat Launch provides public access to the Intracoastal on the east shore, just south of SR100. The closest alternative boat launches are located at Herschel King Park on the west side of the river at 1000 Grady Prather Jr. Cove, Palm Coast, and Bing's Landing on the east shore at 5862 N. Oceanshore Blvd. in Palm Coast.

Dmitri Shostakovich's Romance
Previous Codas: