Wednesday Briefing: Wetlands Restoration Meeting, Youth Orchestra Concert, Immigration Attorneys
FlaglerLive | November 7, 2018
Today: Partly cloudy. A 20 percent chance of showers and thunderstorms in the afternoon. Highs in the mid 80s. East winds 5 mph. Tonight: Partly cloudy in the evening then becoming mostly cloudy. Lows in the mid 60s. Southeast winds 5 mph shifting to the southwest after midnight. Details here.
Today's document from the National Archives and the Astronomy Picture of the Day.
Today's tides: at the beaches, at the Intracoastal Waterway.
Drought Index: 259
The OED's Word of the Day: anthropocentrism, n..
The Live Community Calendar
Today's jail bookings.
Today's Briefing: Quick Links


"Saied stirred the sugar from his cup's bottom. 'Do you know about the man who asked his doctor for a long life?' Athid and Haris said nothing. 'The man said: I wish to grow very old. The doctor asked him if he drank. No, he said, not a drop. How much do you eat? Very little, said the man, and always in moderation. Do you smoke? He told the doctor never. And women? I don;t touch them, said the man. Then the doctor shook his head, confused, considering all he'd been told. Turning to this pious man, he asked a last question: So why is it you want to live?"
–From Elliot Ackerman's "Dark At the Crossing" (2017).
Previously:

Note: all government meetings noticed below are free and open to the public unless otherwise indicated. Many can be heard or seen live through each agency's website.
The Sheriff's daily incident reports and jail bookings are posted here.
The Tourist Development Council meets at 10 a.m. in board chambers at Government Services Building, Bunnell.
The Flagler Education Foundation leads one of its bi-monthly free tours of the school district's Classroom to Careers Flagship Programs. Each public school offers a unique Flagship Program, which allows students unique opportunities to discover paths that lead them from the classroom to career success. The tours visit one or two schools at a time, with student ambassadors that take the group on a guided tour of their programs. Community members are able to interact with the students, the Education Foundation, and school staff to ask questions about the programs. The goal is to inform the public of the programs students participate in from Kindergarten through high school. There are currently 23 programs spread over all nine traditional public schools. Anyone interested in participating may contact the Education Foundation's Shelley Wheeler at wheelers@flaglerschools.com or 386-437-8929 x1123, for the time and location to meet. Per school safety guidelines everyone will need to bring a picture ID to enter the schools. Today's tours: Buddy Taylor Middle School's agronomy, engineering and biotech program at 9:30 a.m., followed by Wadsworth Elementary's STEM program at 10:30 a.m.
Quarterly Circuit 7 Community Alliance Meeting at at 2:30 p.m., Emergency Operations Center, 1769 E. Moody Blvd, Bldg. 3 (behind the Government Services Building), Bunnell.
Flagler Wetlands Restoration: The St. Johns River Water Management District will holds the second of two community meetings on the Flagler County Wetland Restoration Project, designed to increase the amount of wetland area. 5:30 p.m. at Santa Maria del Mar Catholic Church, 915 N Central Ave, Flagler Beach. See the webpage, www.sjrwmd.com/facts/flagler-wetland-restoration-project/, updating the project. For input, write at FlaglerRestoration@sjrwmd.com. The wetland restoration project will consist of moving piles of spoil back into man-made ditches and grading the material to the elevation that matches nearby remnants of natural wetland. The project will return dozens of acres of ditches and spoil piles to functional wetland that will yield food for fish and wildlife, filter and clean water, and provide other benefits.
The Rymfire Elementary School Advisory Council meets at 8 a.m. at the school's media center.
The Old Kings Elementary School Advisory Council meets at 4 p.m. at the school's media center, the PTO meets at 5 p.m.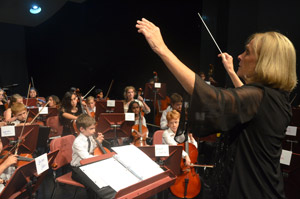 The Flagler Youth Orchestra's five ensembles are all in concert in the Fall For Strings Concert at the Flagler Auditorium at 7 p.m. The orchestras add up to some 400 students in Flagler County schools, performing music in ensembles broken down by skill level. Performances will include music of Holst and Mozart. Adult tickets are $8, kids are $3 (including ticketing fees). Tickets are available online at the Flagler Auditorium, by phone (386-437-7547) or in person at the Auditorium box office, 5500 East Hwy 100, Palm Coast.
American Immigration Attorneys moves its offices down the road to a new location in Bunnell. They mark the occasion with the Flagler County Chamber of Commerce, with an open house and ribbon cutting from 5 to 7 p.m. The public is invited.
The new address is 608 E. Moody Blvd Bunnell, between the Bunnell Post Office and The Chicken Pantry Restaurant. They were formerly at 1410 E Moody Blvd, Bunnell for two years. This location is 1,600 sq. ft., vs. 1,300 sq ft at the former location.
Stetson Jazz Ensemble, Patrick Hennessey, director. The Stetson Jazz Ensemble presents a program as varied as the whims of fall, beginning with the rhythmic fascinations of George Gershwin, an "Invitation" for "Alexander's Ragtime Band" to the stage, and wrapping up the evening with a classic powerhouse from the genius of Leonard Bernstein, "Prelude, Fugue and Riffs." Selections from the Count Basie Orchestra, Rob McConnell and his Boss Brass, the Stan Kenton Orchestra, Gordon Goodwin's Big Phat Band and the Toshiko Akiyoshi-Lew Tabackin Big Band will also highlight the performance. 7:30 p.m. Athens Theatre, DeLand. 124 N. Florida Ave., DeLand. 386-822-8950. Admission: $10 adults, $5 youth and students and free for ages 12 and under. Tickets are available at the door or at www.stetson.edu/music-tickets.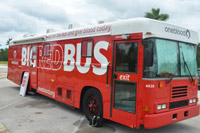 Blood Donations: The Big Red Bus will be at the following locations this week (schedule your donation by going to the website and entering a Palm Coast zip code, then locating one of the venues below):
Friday: 7-Eleven on Old Dixie Highway, 3795 Roscommon Dr., Ormond Beach, 11 a.m. to 4 p.m.
Sunday: Trinity Presbyterian Church, 156 Florida Park Drive, Palm Coast, 9:30 a.m. to noon.


Jail Bookings and Last 24 Hours' Incidents in Flagler, Palm Coast, Flagler Beach, Bunnell
Sources: Flagler County Sheriff's Office, Flagler Beach Police Department, Bunnell Police Department. This is Flagler County's only comprehensive, one-stop compilation of all local law enforcement's daily day and night shift commanders' reports.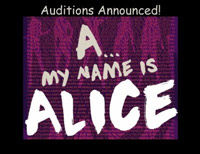 Audition Call: Flagler Playhouse's "A… My Name is Alice": Audition dates/time: Monday, December 3 and Tuesday, December 4 @ 6:30 pm at Flagler Playhouse. Looking for 5 talented females to play multiple roles in the musical, "A… My Name is Alice". Voice types needed: 2 sopranos, 3 altos. Ages: 18 and up. Please prepare a song in the Pop genre for the audition. You will also be asked to read prepared selections as part of the audition process. If you are unable to make the scheduled audition dates, please email Michele at moneil50@gmail.com for an alternate date. Performance dates : January 25 through February 10, 2019. Please park in the rear lot and enter through the cast door.
Sheriff's Great Kids Awards for November: Cheyenne Englehart is a fourth grader at Bunnell Elementary School. Cheyenne has overcome some struggles but despite them, she maintains a positive, friendly attitude toward her classmates. Cheyenne is working hard to improve her grades and she is always willing to help others. Hayley Hearn is an exceptional student at Buddy Taylor Middle School. Haley is the BTMS Eagle Scholar of the Month and dedicates a lot of her time to mentoring other students. Haley is very productive and strives to excel at BTMS. Hunter Perez is the President of the Matanzas Legal Team at Matanzas High School. Hunter has also taken an integral role in assisting with the development of the Law and Justice Flagship program at
MHS. He is one of the most inquisitive students with whom staff have had the opportunity to teach. He is continuously going above and beyond in his academics, extracurricular commitments, and community service. The "Great Kids" award is presented by the Sheriff to a student or students who show respect for their peers, help others, work hard to do well in academics, and represent themselves, their family and their school with great character. The recipients for the awards are nominated by Flagler County Sheriff's School Resource Deputies and Flagler County Schools. The Sheriff reviews all nominations to select the award recipient on a monthly basis.
The Rotary Club of Flagler County is looking for bands and musical groups to perform seasonal music at the Fantasy Lights in Central Park, Palm Coast. The free event featuring lighted displays around the lake, Santa's Village, Train rides for the kids also has a nightly live performance of seasonal music at 7 p.m. each night for the month of December. The music is carried throughout the park and Rotary provides some sound equipment and lights. If your band is interested in performing please contact Carl Laundrie at claundrie@yahoo.com or call 386-283-8386.


In Florida and in State Government:
Note: Some proceedings below can be followed live on the Florida Channel. Most legislative proceedings can be followed through the Senate or House websites.

NURSING HOME RECORDS CASE ARGUED: The 1st District Court of Appeal will hear arguments in a public-records dispute between the Florida Department of Health and a Broward County nursing home where residents died after Hurricane Irma in 2017. Leon County Circuit Judge Terry Lewis this spring ordered the department to turn over thousands of death certificates to The Rehabilitation Center at Hollywood Hills. That came after the nursing home filed a lawsuit in January alleging that the department had improperly refused to provide copies of death certificates for people across the state from Sept. 9, 2017, through Sept. 16, 2017 — a period that included Hurricane Irma and its immediate aftermath. An attorney for the nursing home indicated during a hearing before Lewis that the facility is seeking the addresses of locations where other people died during and after the massive storm. Lewis agreed with the facility that the death certificates should be released. The legal fights are rooted in the nursing home's loss of its air-conditioning system Sept. 10, 2017, as Hurricane Irma pounded the state. The outage created sweltering conditions that resulted in the facility being evacuated Sept. 13, and authorities have attributed resident deaths to the problems at the home. The state suspended the nursing home's license to operate and has moved to revoke the license. (Tuesday, 9 a.m., 1st District Court of Appeal, 2000 Drayton Dr., Tallahassee.)
DESANTIS, GILLUM HOLD ELECTION NIGHT PARTIES: Republican gubernatorial candidate Ron DeSantis will hold an election-night party in Orlando, while Democratic candidate Andrew Gillum will hold a party at Florida A&M University in Tallahassee. (Tuesday, DeSantis party starts at 6 p.m., The Rosen Centre, 9840 International Dr., Orlando. Full details of the Gillum party had not been released as of Friday.)
SODERBERG TO HOLD ELECTION PARTY: Nancy Soderberg, the Democratic candidate in Congressional District 6, will hold an election-night party in Volusia County. Soderberg and Republican Michael Waltz are running to succeed former Congressman Ron DeSantis, who resigned from the seat last month as he runs for governor. (Tuesday, 7 p.m., Rock Bottom Brewery, 1864 Victory Circle, Building K, Daytona Beach.)
AMENDMENT 4 BACKERS GATHER IN ORLANDO: The Florida Rights Restoration Coalition will host an election-night party in Orange County. The group has led efforts to pass a proposed constitutional amendment, known as Amendment 4, that would automatically restore the voting rights of most felons after they have completed their sentences. (Tuesday, 7 p.m., DoubleTree by Hilton Hotel Orlando at SeaWorld, 10100 International Dr., Orlando.)
—-Compiled by the News Service of Florida and FlaglerLive


To • include your event in this section, please fill out this form.
♦
Aug. 16
: GTM's 20th Anniversary Celebration, 8 a.m. to 5 p.m., Princess Place Preserve, 2500 Princess Place Rd., Palm Coast, and GTM Research Reserve Visitor Center, 505 Guana River Rd., Ponte Vedra Beach. The celebration will begin with a boat tour from Usina boat ramp in Ponte Vedra Beach ending at the St. Augustine Municipal Marina, highlighting several GTM projects along the Guana and Tolomato rivers. After lunch at Princess Place, education and the coastal training program staff will give an overview of plankton samples collected from Pellicer Creek and a visit through the estuary with virtual reality headsets. Afterwards, the research staff will guide you through sediment elevations (SET) sites located in Pellicer Creek Aquatic Preserve. Next, practice using SET techniques in a culinary treat. The event will conclude with a reception and other activities at GTM Research Reserve Visitor Center in Ponte Vedra Beach. To confirm attendance, email Patrician Price at patrician.d.price@FloridaDEP.gov or call 904-823-4506.
♦
Aug. 16
: The Flagler school district's Earl Johnson, a senior administrator, throws the first pitch at a Daytona Tortugas baseball game at 7 p.m.
♦
Aug. 17
: Bimonthly cleanup of Belle Terre Parkway, from the public library to Banton Lane. If you want to help, please meet in the library parking lot by 7 a.m. -- the side of the parking lot facing Belle Terre. All supplies provided. Wear appropriate clothing (flip flops and open sandals are not a good idea) sun screen, bug spray, a hat -- other clothes are a good idea too. Bagels and coffee afterward at host's house.
♦
Aug. 17
: Flagler Pier Fishing Tournament, 6 a.m. to 2 p.m. For any questions, please contact the Pier bait shop at 386-517-2436.
♦
Aug. 17
:

The first ever evening of Improv fun and games at the Flagler Playhouse, 7:30 p.m. The host for the evening will be Teresa Harris. You may know her as a Playhouse newcomer (The Glass Menagerie, It's a Wonderful Life), but you may not know that Teresa (along with husband Milt) are the founders of The Attention Deficient Players, an almost famous improv troupe from Atlanta. (OK, it was outside the perimeter (OTP), but it was a big deal.) The style of improv for this initial foray will be totally made up by the audience. Guests can choose to participate (by putting their name in a hat) or just sit back and enjoy. Teams will be brought up at random and given suggestions from the audience. Sketches will include favorites from TV such as; Scenes from a Hat, Worlds Worst, Questions Only, Sound Effects, plus a few that Teresa makes up - remember it's IMPROV! The show is in the New Lounge.
Since this show may contain adult comedy, guests must be at least 16 years old. Admission is $5. Cash only or credit cards
online
. For more info, contact Milt Harris,vicepresident@flaglerplayhouse.com
♦
Aug. 19
: The East Flagler Mosquito Control District board meets at 10 a.m. at the district's offices, 10 Airport Executive Drive (off Belle Terre Boulevard), Palm Coast.
♦
Aug. 20
: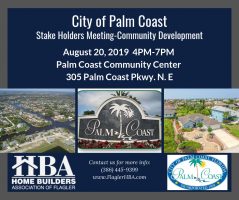 Palm Coast government hosts a "stakeholder" meeting at the Palm Coast Community Center from 4 to 7 p.m. "to receive input from these stakeholders regarding their business dealings with the City of Palm Coast's Community Development Department," according to the Homebuilders Association's website. The city is calling it an "open forum." A city spokesperson said the homebuilders are "not co-hosting anything and they shouldn't have used our logo on their materials without our permission" (see the homebuilders' notice to the right, and the city's informational card
here
). "They are very much invited as part of the general public," the spokesman said, describing the invitation to the public as an effort to get "feedback from the community regarding our approach to building and development related permitting, process, and customer service. The guidance you provide will help chart a path forward and lead to new innovative approaches to move these divisions forward as a partner and resource for the community. Our primary objective is to listen to you, not for you to hear us." The city will host a related "development forum" on Sept. 12, from 4 to 7 p.m. Those unable to attend may contribute their comments by email to planningdivision@palmcoastgov.com or by calling 386-986-3736. (An initial notice in this space, updated on August 10, incorrectly noted that the city had not posted the event on its website. It had done so by Aug. 8.)
♦
Aug. 20
: Palm Coast government hosts the second of two informational meetings on its enhanced stormwater management program from 5 to 7 p.m. at City Hall in Town Center. City staff will share details about the Master Plan now under way, explain the new approach being taken, and discuss immediate priorities for improving the drainage system. Fire Chief Jerry Forte will also briefly highlight hurricane preparedness efforts by the City and share some helpful take-away tips. Refreshments will be provided. The enhanced, comprehensive stormwater management plan to improve the drainage system city-wide launched this past spring, and projects will be ongoing for several years. The plan will address drainage issues resulting from an aging infrastructure and years of growth. The Master Plan takes a big-picture look at the swales, ditches, canals, water control structures, pipes, and drainage basins and how they work together to protect homes and businesses from flooding. New solutions will focus more on the ditches and freshwater canals and will have a greater long-term impact on improving the drainage system across Palm Coast. Attendees may enjoy Food Truck Tuesday in Town Center. Stormwater experts who will be on hand for questions, Customer Service technicians will be available to assist in providing updates to previously made swale requests and educate the public on Palm Coast Connect, the City's new citizen engagement tool. You can report concerns or access the growing Information Center - or you can register and track the progress of how your concern is handled. Palm Coast Connect is online at www.palmcoastconnect.com - and the free app is now available in both the Apple and Google Play App Stores.
♦
Aug. 20
: Food Truck Tuesdays, 5-8 p.m. at Central Park in Town Center, 975 Central Ave, Palm Coast. Purchase and enjoy delicious cuisine available from food trucks situated along Park Street next to Central Park. Free entertainment is also provided. Proceeds from each Food Truck Tuesday benefit a local organization whose work supports children and families. This month's beneficiary: Palm Coast Arts Foundation. More info: www.palmcoast.gov.com/foodtruck or call 386-986-2323.
♦
Aug. 21
: The Blue Power 2020 Action Forum, 12:30 p.m. at the at the African American Cultural Society, 4422 N. US HWY 1, Palm Coast (just north of Whiteview Parkway). Come and join other progressive Democrats to discuss local, state and national issues, and propose actions to influence elected leaders. The Forum is open and informal and all opinions and ideas are welcomed. This is your opportunity to meet and lend your voice and knowledge to people who share your values. For more information, contact Mike Cocchiola, palmcoastdemocraticclub@gmail.com. The Blue Power forum meets every Wednesday.
♦
Aug. 22
: The Flagler Tiger Bay Club invites the community to a wine tasting event from 5:30 to 8 p.m. at the Palm Coast Community Center. The annual event, open to the public, is an opportunity for club members and guests to mingle while sampling private label Flagler Tiger Bay Club wines, enjoying heavy hors d'oeuvres catered by Hammock Wine & Cheese and entertainment provided by the Flagler Youth Orchestra. The evening will include a meet and greet with the newly elected board of directors for current and prospective club members, while unveiling the club's future speakers, and the launch of the Flagler Tiger Bay Club Young Tiger Program in conjunction with Flagler Schools, according to Greg Davis, president of the Flagler Tiger Bay Club. "Flagler Tiger Bay Club has earned a reputation for bringing in top speakers, the likes seldom seen in Flagler County, while presenting and discussing engaging subjects that impact our lives nationally, statewide and locally," Davis said. "People come together of different political persuasions and engage in civil, thoughtful discussions during our meetings." Palm Coast Community Center, 305 Palm Coast Parkway. Tickets: General Admission, $20. Registration closes August 19. Flagler Tiger Bay Club Private Label Wine Pre-Orders and Tickets at www.flaglertigerbayclub.com
♦
Aug. 22
: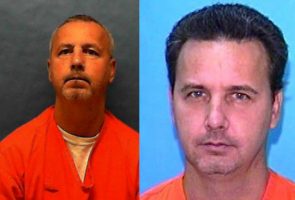 The execution of Gary Ray Bowles is scheduled for 6 p.m. at Florida State Prison in Starke. Bowles murdered six people in 1994. He is serving life sentences in the murders of John Roberts in Daytona Beach and Albert Morris in Nassau County, and is being killed for the murder of Walter Hinton in Jacksonville. See the
background story here
.
♦
Aug. 23
: Friends of Music Celebration: Stetson University's 2019-2020 Season Premiere Concert, Lee Chapel in Elizabeth Hall, 421 N. Woodland Blvd., DeLand.
♦
Aug. 23
: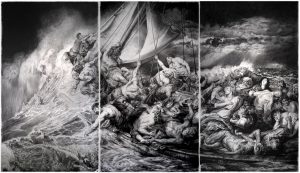 "Rick Shaefer: The Refugee Trilogy" Exhibit, with an opening, free reception from 6-8 p.m. at Stetson University's Homer and Dolly Hand Art Center, 139 E Michigan Ave, DeLand. In 2018, the number of people who had been forcibly coerced to leave their home and country as a result of persecution, violence or human rights violations worldwide reached 70.8 million, according to the United Nations High Commissioner for Refugees (UNHCR). The number of people displaced increased by 2.3 million people from the previous year, a record high. Artist Rick Shaefer's reaction to the international refugee crisis is featured in his large-scale, charcoal triptych drawings that portray people of ancient times fleeing by land or water and experiencing the conflicts at borders in three thematic, panel scenes. Stetson University's Homer and Dolly Hand Art Center will display 20 of Shaefer's charcoal-and-pencil drawings in "Rick Shaefer: The Refugee Trilogy" exhibit, Aug. 16-Oct. 14, with an opening-night reception on Aug. 23.Exhibits at the Hand Art Center are free and open to the public.
♦
Aug. 26
:

The Flagler County Stamp and Coin Club meets at 4:30 p.m. at the VFW Post 8696 47 N. Old Kings Road. From 4:30 - 6 p.m. the time is used for buying, selling and trading stamps and coins. The club meeting starts at 6 p.m. and ends at 7:30. There is a live auction of stamps and coins at the end of the meeting. The club is open for members, the general public, and all who are interested in stamp and coin collecting and investing. Free stamps and coin evaluations at all our meetings. The club is the only non-profit Stamp and Coin Club in Flagler County. For more information please visit
the club's web site
.
♦
Aug. 27
: The Flagler County Opioid Task Force meets at 6 p.m. at the Flagler County Public Library, 2500 Palm Coast Parkway. The task force will meet the fourth Tuesday of every month at the library through November.
♦
Aug. 28
:

The Blue Power 2020 Action Forum, 12:30 p.m. at the at the African American Cultural Society, 4422 N. US HWY 1, Palm Coast (just north of Whiteview Parkway). Come and join other progressive Democrats to discuss local, state and national issues, and propose actions to influence elected leaders. The Forum is open and informal and all opinions and ideas are welcomed. This is your opportunity to meet and lend your voice and knowledge to people who share your values. For more information, contact Mike Cocchiola, palmcoastdemocraticclub@gmail.com. The Blue Power forum meets every Wednesday.
♦
Aug. 28
: A meeting of Facing Grief Together, formerly known as Compassionate Friends, is scheduled at the Vitas Office at 4 North Old Kings Road (across from Kentucky Fried Chicken) in Palm Coast. The meeting begins at 5:30 p.m. Facing Grief Together, a nonprofit self-help bereavement support organization for families that have experienced the death of a child. The meeting is open to all parents, grandparents, and siblings over age 18 who has suffered the loss of a child of any age. For more information, call John Brady at 610-428-3139. To learn more about Facing Grief Together, visit their national website at www.compassionatefriends.org.
♦
Aug. 28
: Faculty Recital: Kathy Thomas, French horn with Sovereign Brass Union. This 12-piece brass ensemble will be a treat to your ears: Gabrieli, Strauss, Bach and more. 7:30 p.m. Lee Chapel in Elizabeth Hall 421 N. Woodland Blvd., DeLand. Free.
♦
Aug. 29
: Economic development: the Flagler County Chamber of Commerce hosts a Common Ground breakfast focusing on the county's economic development efforts, with three speakers: County Administrator Jerry Cameron, Tourism Executive Director Amy Lukasik, and Economic Development Executive Director Helga van Eckert. Registration begins at 7:30 a.m., breakfast at 8, the event lasts through about 9:15 a.m. Hilton Garden Inn Palm Coast, 55 Town Center Blvd. Palm CoastMembers can preregister for $25, non-members for $35. Contact Melinda Rivera, 386-206-0952 or by Email, melinda@flaglerchamber.org
♦
Aug. 30
: Florida Health Care Plans Brunch Club, 9-10:30 a.m. at Palm Coast Community Center, 305 Palm Coast Pkwy. NE. Florida Health Care Plans presents their Blues Brunch Club as well as helpful information on topics that might affect you. Bring your favorite board game or play one provided by FHCP while enjoying brunch! Free, but registration required at www.parksandrec.fun/seniors. More info: 386-986-2323.
For events beyond this date, see the fuller Coming Days here.
To • include your event in this section, please email the details, including date, time, a brief description of the event, contact information, and, if you wish, an image, please use this form.


Keep Up with Donald Trump's attacks on the press through the ACLU's running tab here.
Keep Up with mass shootings in a running database here.


Palm Coast Construction and Development Progress Reports
Here's a summary of the latest city developments as of Nov. 2, 2018, with a link to the full week in review here.
<![if !IE]><![endif]>


Road and Interstate Construction:


Cultural Coda
Elgar's "Nimrod": Daniel Barenboim with the Chicago Symphony Orchestra, 1997
Previous Codas: