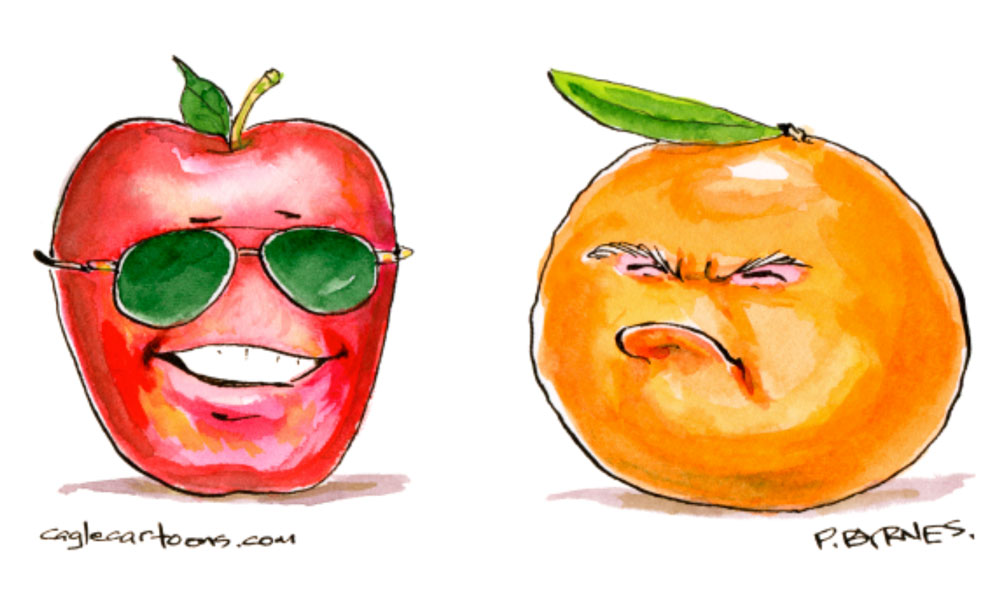 To include your event in the Briefing and Live Calendar, please fill out this form.
Weather: Mostly cloudy. Showers likely with a slight chance of thunderstorms in the morning. Much cooler with highs in the mid 60s. Temperature falling into the upper 50s in the afternoon. West winds 10 to 15 mph with gusts up to 25 mph. Chance of rain 70 percent. Friday Night: Partly cloudy. Much cooler with lows in the mid 30s. Northwest winds 10 to 15 mph with gusts up to 30 mph.
Today at the Editor's Glance:
Free For All Fridays with Host David Ayres, an hour-long public affairs radio show featuring local newsmakers, personalities, public health updates and the occasional surprise guest, starts a little after 9 a.m. This week, David hosts the annual media round-table, reviewing 2022, with Brian McMillan, The Observer's Jonathan Simmons, Flagler Newsweekly's Danielle Anderson, WNZF's Rich Carroll, and FlaglerLive's Pierre Tristam.
The Blue 22 Forum, a discussion group organized by local Democrats, meets at 12:15 p.m. at the Palm Coast Community Center. (On Oct. 14 only, it is meeting at the 2nd floor conference room at the Katz and Green Building, 1 Florida Park Drive, Palm Coast.) Come and add your voice to local, state and national political issues.
In Coming Days:
Evenings at Whitney Lecture Series, Thursday, Jan. 12,  hosted by the University of Florida Whitney Laboratory for Marine Bioscience at 7 p.m. This free lecture will be presented in person at the UF Whitney Laboratory Lohman Auditorium, 9505 Ocean Shore Boulevard, in St. Augustine. Those interested also have the option of registering to watch via Zoom live the night of the lecture. Register to watch online here. In this edition: Mandë Holford, Ph.D., Associate Professor, Hunter College, The American Museum of Natural History, CUNY Graduate Center.
Qualifying for Municipal Elections in Flagler Beach, Bunnell and Beverly Beach begins Monday, Jan. 16 and runs through Friday, Jan. 20 at noon. The elections are on March 7. Two seats are up in Bunnell, where incumbents Tonya Gordon and John Rogers have filed for re-election. The Gordon seat is a special election to fill the term of Robert Barnes, who resigned less than a year into his new term because of health reasons. Two seats are up in Flagler Beach, and four seats are up in Beverly Beach, including that of the mayor.
'Honky Tonk Angels' at City Repertory Theatre, by Ted Swindley, directed by John Sbordone, starring Chelsea Jo Conard, Ben Beck, Robin Neill-Kitaif and Michele O'Neil. At  7:30 p.m. Jan. 13-14 and 20-21, and at 3 p.m. Jan. 15 and 22. (Note: the two Sunday matinee shows are sold out.) Performances will be in CRT's black box theater at City Marketplace, 160 Cypress Point Parkway, Suite B207, Palm Coast. Tickets are $30 adults and $15 students, available online at crtpalmcoast.com or by calling 386-585-9415. Tickets also will be available at the venue just before curtain time. Borrowing its title from a 1993 album by legendary country songbirds Dolly Parton, Loretta Lynn and Tammy Wynette, "Honky Tonk Angels" is the brainchild of Ted Swindley, creator of the hugely popular "Always . . . Patsy Cline." Three women with Southern roots, who are variously bored or frustrated or antsy about their lives, decide to pursue their country music dreams in Nashville, and they meet and take up singing at a bar appropriately named Honky Tonk Heaven. See Rick de Yampert's preview, "Taking the Edge Off, 'Honky Tonk Angels' Countrify City Repertory Theatre."
Notably: It was on this date a year ago that his excremency Donald Trump became the only emperor in American, Holy Roman or simply Roman times to be impeached twice. Which brings to mind this scene from Stormy Daniels's memoir:
"I tentatively pushed open the doors, and I remember my heels clacking on the marble. Inside the doors was a smaller foyer with a heavy wood table with a beautiful flower arrangement. And no Donald Trump. 
"Helllllllooo?" I called out. 
And Trump came swooping in, wearing black silk pajamas and slippers.
"Hi there," he said. 
Look at this motherfucker, I thought. I was just so mad. 
"Excuse me, I have the wrong room," I said, adding a southern edge of polite malice to my voice. "Sorry to interrupt, Mr. Hefner. I'm looking for Mr. Trump." 
His jaw went slack, and his eyes bugged. 
"What are you doing?" I yelled. "Go put some fucking clothes on." Like some sort of cartoon, he whizzed out of the foyer. I continued on into the room, which looked like an apartment. There was a long sideboard table with wineglasses and a complete living room setup and dining room table. I threw my purse on the couch and sat down, resigned to waiting for this idiot to get dressed."
We thought we were freed of him. But like Alice thinking she was done with him, dozing in her boat on Camp Crystal Lake… 
Now this:

The Live Calendar is a compendium of local and regional political, civic and cultural events. You can input your own calendar events directly onto the site as you wish them to appear (pending approval of course). To include your event in the Live Calendar, please fill out this form.
For the full calendar, go here.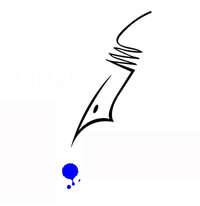 God knows I have nothing against America, Americans. As far as the eastern seaboard is concerned, the thirteen colonies, I can't see America as anything other than a fine, clever country that has been a little naughty but can have any time, as far as I am concerned, full dominion status. I mean, I don't accept the Declaration of Independence. I have never told any Americans this, naturally, but in my business and social dealings with these fine super-fatted people I have always assumed that they and I are much the same, and I have got on well with them accord-ingly.
–Anthony Burgess, The Right to an Answer (1960).