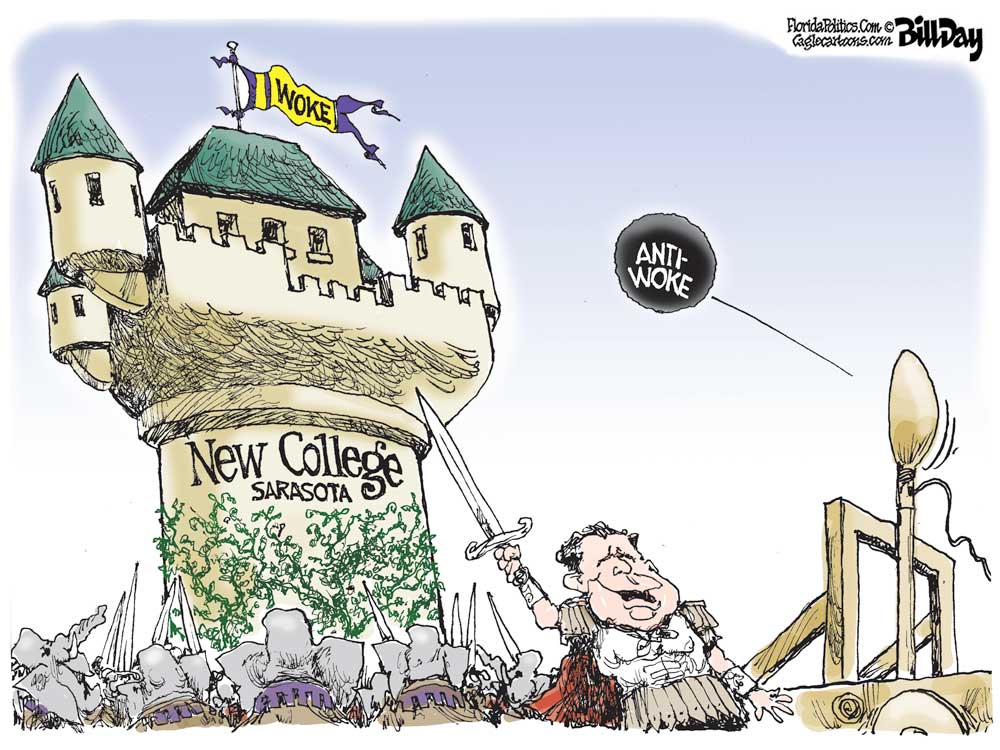 To include your event in the Briefing and Live Calendar, please fill out this form.
Weather: Sunny. Highs in the upper 70s. South winds 5 to 10 mph.Thursday Night: Mostly clear in the evening, then mostly cloudy with showers with a slight chance of thunderstorms after midnight. Lows in the mid 50s. Southwest winds around 5 mph. Chance of rain 80 percent.
Today at the Editor's Glance:
Drug Court convenes before Circuit Judge Terence Perkins at noon in Courtroom 401 at the Flagler County courthouse, Kim C. Hammond Justice Center 1769 E Moody Blvd, Bldg 1, Bunnell. Drug Court is open to the public. See the Drug Court handbook here and the participation agreement here.
The Flagler Beach City Commission meets at 5:30 p.m. at City Hall, 105 South 2nd Street in Flagler Beach. Watch the meeting at the city's YouTube channel here. Access meeting agenda and materials here. See a list of commission members and their email addresses here.
M.D. v. Gerard Abate, M.D.: The case of Gerard Abate was scheduled for an evidentiary hearing today before Circuit Judge Chris France, but it was cancelled this week, "by agreement of the parties." An attorney for Abate was to argue that Abate was never served the lawsuit on which is predicated a trial starting on Jan. 23 at 9 a.m. It is one of the more unusual civil cases to develop in Flagler court, as Abate, formerly of Palm Coast, had not until then not contested the lawsuit at any stage in the proceedings. He is not barred from contesting the trial phase–a trial for damages only. For background, see: "Woman Claiming She was Drugged and Raped Sues Palm Coast Doctor Gerard Abate; Criminal Investigation Open," and "Ex-Palm Coast Doctor Doesn't Contest Civil Suit Alleging Grave Claims; Judge Sets Trial for Damages."




The Palm coast Democratic Club holds its first meeting of 2023 at 6 p.m. at the the African American Cultural Society, 4422 North U.S. Highway 1, Palm Coast (just north of Whiteview Parkway).
Evenings at Whitney Lecture Series hosted by the University of Florida Whitney Laboratory for Marine Bioscience at 7 p.m. This free lecture will be presented in person at the UF Whitney Laboratory Lohman Auditorium, 9505 Ocean Shore Boulevard, in St. Augustine. Those interested also have the option of registering to watch via Zoom live the night of the lecture. Register to watch online here. In this edition: Mandë Holford, Ph.D., Associate Professor, Hunter College, The American Museum of Natural History, CUNY Graduate Center.
Uncouth, an open mic night: Join a unique community of creative artists and performers on Thursday nights from 9:30 to 10:30 p.m. in Lee's Garage, Carlton Union Building, Room 261A, 131 E Minnesota Avenue, DeLand, for an event featuring the student community of Stetson University. Uncouth is an "open-mic night" where students can perform their poetry, prose, music, and any other 'artistic' talents. This is a safe space for students to gather with their peers and enjoy the company of other creative minds.
In Coming Days:
'Honky Tonk Angels' at City Repertory Theatre, by Ted Swindley, directed by John Sbordone, starring Chelsea Jo Conard, Ben Beck, Robin Neill-Kitaif and Michele O'Neil. At  7:30 p.m. Jan. 13-14 and 20-21, and at 3 p.m. Jan. 15 and 22. (Note: the two Sunday matinee shows are sold out.) Performances will be in CRT's black box theater at City Marketplace, 160 Cypress Point Parkway, Suite B207, Palm Coast. Tickets are $30 adults and $15 students, available online at crtpalmcoast.com or by calling 386-585-9415. Tickets also will be available at the venue just before curtain time. Borrowing its title from a 1993 album by legendary country songbirds Dolly Parton, Loretta Lynn and Tammy Wynette, "Honky Tonk Angels" is the brainchild of Ted Swindley, creator of the hugely popular "Always . . . Patsy Cline." Three women with Southern roots, who are variously bored or frustrated or antsy about their lives, decide to pursue their country music dreams in Nashville, and they meet and take up singing at a bar appropriately named Honky Tonk Heaven. See Rick de Yampert's preview, "Taking the Edge Off, 'Honky Tonk Angels' Countrify City Repertory Theatre."
Qualifying for Municipal Elections in Flagler Beach, Bunnell and Beverly Beach begins Monday, Jan. 16 and runs through Friday, Jan. 20 at noon. The elections are on March 7. Two seats are up in Bunnell, where incumbents Tonya Gordon and John Rogers have filed for re-election. The Gordon seat is a special election to fill the term of Robert Barnes, who resigned less than a year into his new term because of health reasons. Two seats are up in Flagler Beach, and four seats are up in Beverly Beach, including that of the mayor.
6



Notably: World Heritage: A shoe factory in Germany has been designated a UNESCO World heritage site, in part because of its influence on the Bauhaus movement–the architectural "less is more" craze that turned austerity into a dogma and caused Hitler apoplectic fits that Albert Speer cauterized with his neo-Roman grandiosities all over the Reich. That in turn proved to the Bauhaus bandwagon that they were on to something, so after the war the minimalism fed the modernist movement, giving us such austere atrocities as the Seagram tower in Manhattan and the surge of scrapers that turned Six Avenue (the Avenue of the Americas, of course) into a wall of glass and steel, eventually culminating what to some was regarded as the atrocity of atrocities: the Twin Towers. It was thanks to Mohammed Atta and Co. that the towers were transformed into marvels of architecture, after they were bombed out of existence. But the connection between Bauhaus, Hitler's reactionary banning of all things Bauhaus, and Bauhaus's revenge through modernism is one of the wonderful insights in James Howard Kunstler's Geography of Nowhere, all of it intended to explain why we live in such suburban bleakness today. Back to the shoe factory:  as UNESCO describes the work of Walter Gropius: "The Fagus factory in Alfeld establishes several major fundamental aspects of modern functionalist architecture of the 20th century, in particular the curtain wall. It constitutes a homogeneous, territorial and built complex, rationally and completely designed to serve an industrial project. It expresses great architectural unity. The scheme is at once architectural, aesthetic and social, and bears witness to a determination to achieve humanist control of the social and aesthetic changes linked to industrialisation. The interior decorative and functional elements are attuned with the architecture and the social project. They represent one of the first consummate manifestations of industrial design." Here it is, compliments of Wikipedia: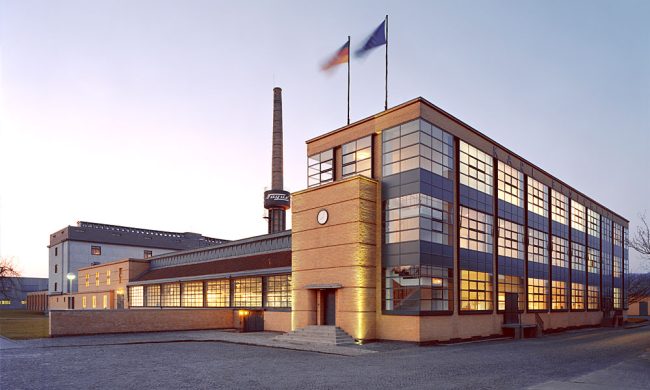 Now this:

The Live Calendar is a compendium of local and regional political, civic and cultural events. You can input your own calendar events directly onto the site as you wish them to appear (pending approval of course). To include your event in the Live Calendar, please fill out this form.
For the full calendar, go here.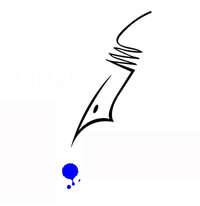 The other story involves Norman Lear, who produced many of the greatest television comedies of the latter half of the 20th century, the television century. At a recent 100th birthday party, he shared wisdom with friends. He said there are two words we don't honor enough. One is "over" and the other is "next." There's a kind of hammock between the two and it is right now, this mo- ment we're sharing. He was saying: Be present. But as he talked, I heard embedded within his words a layer of advice: That it's actually a key Iskill to be able to see when some- thing's over, when it's the past, not the future; that you have to have eyes that can find the next area of constructiveness, which may take time; and in the time between, the hammock, you must maintain your peace and poise.
–From Peggy Noonan's "Normal Republicans, Stand Up To the Fringe," Wall Street Journal, Jan. 7, 2023.