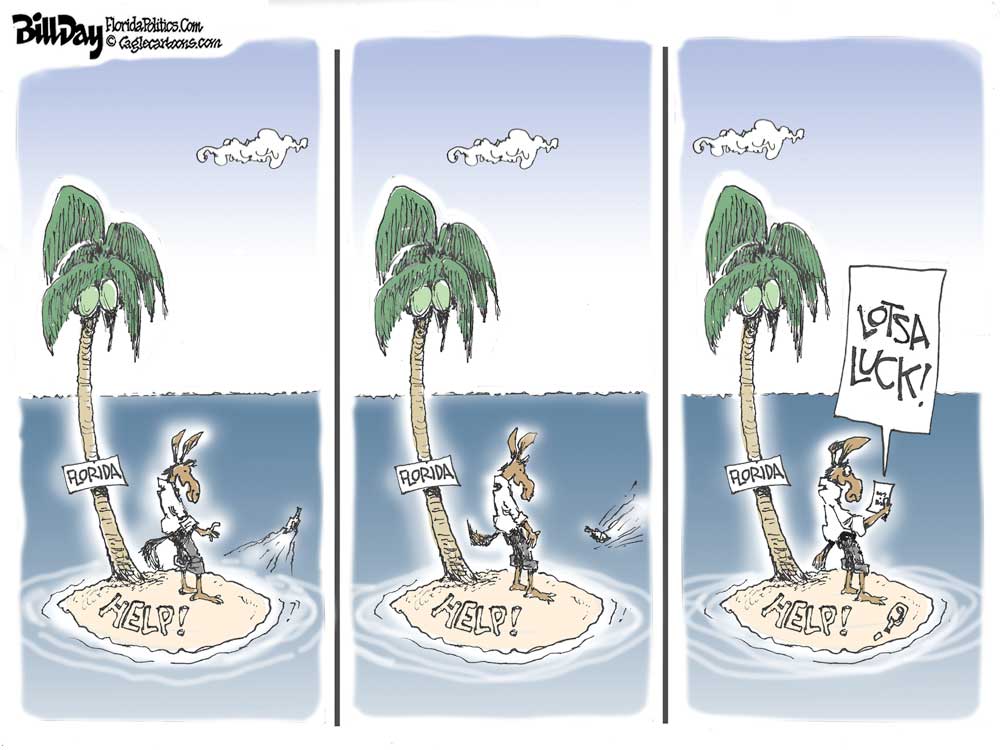 To include your event in the Briefing and Live Calendar, please fill out this form.
Weather: Sunny. Highs in the lower 70s. Northwest winds around 5 mph, becoming southeast in the afternoon. Wednesday Night: Clear. Lows in the upper 40s. Southeast winds around 5 mph in the evening, becoming light and variable.
Today at the Editor's Glance:
Weekly Chess Club for Teens, Ages 9-18, at the Flagler County Public Library: Do you enjoy Chess, trying out new moves, or even like some friendly competition? Come visit the Flagler County Public Library at the Teen Spot every Wednesday from 4 to 5 p.m. for Chess Club. Everyone is welcome, for beginners who want to learn how to play all the way to advanced players. For more information contact the Youth Service department 386-446-6763 ext. 3714 or email us at [email protected]
In Coming Days:
Silver Lake Park Clean-Up: Volunteers Needed: The City of Flagler Beach will be conducting a cleanup of Silver Lake Park, which is located on North Daytona Avenue (near the Aliki Condominiums), Saturday, January 14 starting at 9 a.m. If you'd like to volunteer, please contact Flagler Beach Commissioner Deborah Phillips by e-mail at [email protected] or by phone at (312) 607-8200.
Evenings at Whitney Lecture Series, Thursday, Jan. 12,  hosted by the University of Florida Whitney Laboratory for Marine Bioscience at 7 p.m. This free lecture will be presented in person at the UF Whitney Laboratory Lohman Auditorium, 9505 Ocean Shore Boulevard, in St. Augustine. Those interested also have the option of registering to watch via Zoom live the night of the lecture. Register to watch online here. In this edition: Mandë Holford, Ph.D., Associate Professor, Hunter College, The American Museum of Natural History, CUNY Graduate Center.
Qualifying for Municipal Elections in Flagler Beach, Bunnell and Beverly Beach begins Monday, Jan. 16 and runs through Friday, Jan. 20 at noon. The elections are on March 7. Two seats are up in Bunnell, where incumbents Tonya Gordon and John Rogers have filed for re-election. The Gordon seat is a special election to fill the term of Robert Barnes, who resigned less than a year into his new term because of health reasons. Two seats are up in Flagler Beach, and four seats are up in Beverly Beach, including that of the mayor.




Notably:  There's nothing notable about plate tectonics other than that it's one of the more mind-bogglingly fascinating, cosmogenic concepts on the face of the earth, a face literally changing every moment but for our naturally narrowed perspective of time. We think small out of self-preservation to a degree, and because we can't possibly imagine the breadth of time once we get past a few thousand years. What does it mean, to say that the earth is 4.5 billion years? To say that the pre-Cambrian, when we know next to nothing about earth, is 3.5 billion of those years, that even in geology, most of what we know relates to the last 700 million years, when even 1 million of those years is impossible to grasp, and when life on earth as we know it emerged only 100,000 years ago, and recorded life only 6,000 years ago? Or a few seconds ago, if earth's planetary life was scaled to a week's time, as in Genesis? Which is why even geologists don;t have much against Genesis's account: scaled the right way, evolution can easily be understood as a seven-day week, minus Sunday: there's been no rest day. Earth continues its church, as the plate tectonics theory, the prevailing theory in geology today, tells us. 
Now this:

The Live Calendar is a compendium of local and regional political, civic and cultural events. You can input your own calendar events directly onto the site as you wish them to appear (pending approval of course). To include your event in the Live Calendar, please fill out this form.
For the full calendar, go here.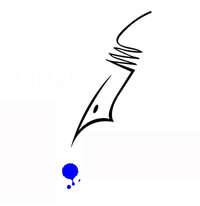 Friars of another sort–evangelists of the environmental movement–have often made use of the geologic time scale to place in perspective that great "leap forward" and to suggest what our reflective capacities may have meant to Mother Earth. David Brower, for example, the founder of Friends of the Earth and emeritus hero of the Sierra Club, has tirelessly travelled the United States delivering what he himself refers to as "the sermon," and sooner or later in every talk he invites his listeners to consider the six days of Genesis as a figure of speech for what has in fact been four and a half billion years. In this adjustment, a day equals something like seven hundred and fifty million years, and thus "all day Monday and until Tuesday noon creation was busy getting the earth going." Life began Tuesday noon, and "the beautiful, organic wholeness of it° developed over the next four days. "At 4 p.M. Saturday, the big reptiles came on. Five hours later, when the redwoods appeared, there were no more big reptiles. At three minutes before midnight, the human race appeared. At one-fourth of a second before midnight, Christ arrived. At one-fortieth of a second before midnight, the Industrial Revolution began. We are surrounded with people who think that what we have been doing for that one-fortieth of a second can go on indefinitely. They are considered normal, but they are stark raving mad." Brower holds up a photograph of the world-blue, green, and swirling white. "This is the sudden insight from Apollo," he says. There it is. That's all. We see through the eyes of the astronauts how fragile our life really is." Brower has computed that we are driving through the earth's resources at a rate comparable to an automobile going a hundred and twenty-eight miles an hour and he says that we are accelerating.
—From John McPhee, Basin and Range (1981).