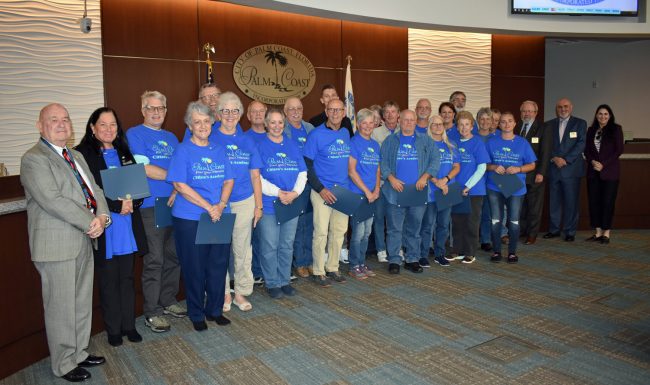 Monday: Partly cloudy. Highs in the mid 80s. West winds 5 mph shifting to the northeast in the afternoon. Tonight: Mostly cloudy. A 20 percent chance of showers and thunderstorms in the evening. Lows in the lower 60s. North winds 5 mph. Details here.
Today's document from the National Archives and the Astronomy Picture of the Day.
Today's tides: at the beaches, at the Intracoastal Waterway.
Drought Index: 178
Merriam-Webster's Word of the Day: Mirandize.
The Live Community Calendar
Today's jail bookings.
Today's Briefing: Quick Links


"I would not like to create the impression that there is a definite censor personality. There is no such thing. Some are guided by a peculiar interpretation of ideology; they think that censorship is the best way to protect Socialism and the leading role of the party. Others think that it is a super game. Like chess players. They enjoy getting the best of a journalist. [I place myself] among the most numerous ones–those who take the job with the idea of leaving it in a few years. I have no feeling of a mission or calling. I wanted to be a journalist, and I thought that nothing would train my eyes for that line of work like being a censor. If one has a fairly open mind, work in censorship greatly aids radicalism. Unless one is an extreme cynic. I think I am one-third a cynic."
-From "A Censor Confesses," by K-62, The New York Times, Jan. 23, 1982.
Previously:

Note: all government meetings noticed below are free and open to the public unless otherwise indicated. Many can be heard or seen live through each agency's website.
The Sheriff's daily incident reports and jail bookings are posted here.
It's spring break for Flagler County schools all week. No school.
In Court: Andre Edward Watkins, formerly of Selborne Path in Palm Coast, appears before Circuit Judge Terence Perkins at 4 p.m. in Courtroom 401 at the Flagler County Courthouse, for a hearing on his case's status. He was convicted in 2010 of transmission of harmful materials to minors in a plea deal that dropped charges of attempted lewd and lascivious molestation and cruelty toward children. He violated his sex-offender probation last summer, which was revoked.
American Red Cross Lifeguard Certification Class from 8 a.m. to 4 p.m. The purpose is to provide entry-level lifeguard participants with the knowledge and skills to prevent, recognize and respond to aquatic emergencies and to provide care for breathing and cardiac emergencies, injuries and sudden illnesses until emergency medical services (EMS) personnel take over. Participants must be age 15 or older. The $200 fee includes a CPR mask and certification fee. Class size is limited, so register early at www.parksandrec.fun/aquatics. The American Red Cross Lifeguard Certification Class will be offered again from May 31-June 2 and completing on June 8. Friday, the class is from 5 p.m. to 6:30 p.m. and then Saturday and Sunday it's from 8 a.m. to 4 p.m.
The Flagler County Library Board of Trustees meets at 4:30 p.m. at the Flagler County Library, 2500 Palm Coast Parkway NW, Palm Coast. The board will discuss a code of conduct for library patrons, part of discussions prompted by the heightened awareness and concern over the effects of the homeless community around the library on its patrons and staff. Much of the code is standard issue, though it also includes prohibitions on "Inappropriate displays of public affection," "Sleeping other than the occasional study induced nap," and "Unreasonable use of rest rooms, including laundering, bathing, shaving, etc.," measures clearly targeting homeless individuals. See the code here.
The Bunnell City Commission meets at 7 p.m. at City Hall, 201 West Moody Boulevard, Bunnell.
Monday-Thursday: American Red Cross Basic Swim Instructor Course: The Basic Swim Instructor Course will be March 11-14, 8 a.m. to 4 p.m. each day. The course is designed to train instructor candidates to teach the fundamental Learn-to-Swim courses and water safety presentations in the American Red Cross Swimming and Water Safety program. The goal is to help participants to reach water competency and to learn to be safer in and around the water. Instructor candidates will learn to teach Parent and Child Aquatics, Preschool Aquatics, Learn-to-Swim Levels 1-3, and private lessons. This course is open to ages 16 and up. The fee is $185. Registration is required (while space available) at www.parksandrec.fun/aquatics. For more information, call Frieda Zamba Swimming Pool at 386-986-4741.
A return visit by The Presbyterian College Chorus from Clinton, South Carolina is scheduled for 7 p.m. at Trinity Presbyterian Church, 156 Florida Park Drive, Palm Coast. The chorus of 36 members, under the direction of Ron Davis, will be on their spring tour and the concert will include choral music and hand bells. A free-will offering will be taken. Come and enjoy listening to these talented musicians. For more information, leave a message for Carol Corson at Trinity Presbyterian Church, 386-445-4757 and she'll return your call or email Carol at [email protected].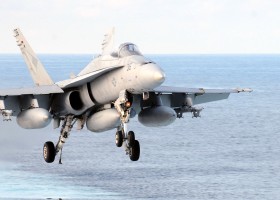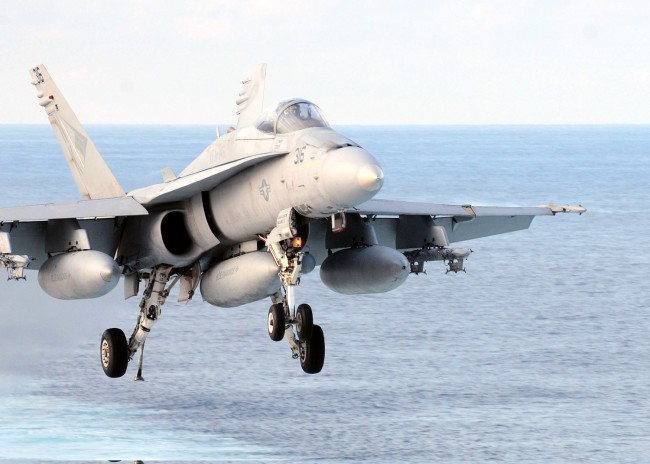 Navy Bombing in the Ocala National Forest: Navy training schedules indicate that inert and live bombing will take place at the Pinecastle Range Complex located in the Ocala National Forest this week. Bombings at times can be heard in Flagler-Palm Coast. The bombings are scheduled as follows:
Monday: 9:30 a.m. to 4 p.m. – Live/Inert
Wednesday: 9:15 a.m. to 4 p.m. – Live/Inert
During bombing periods wildlife may be temporarily displaced. Use extra caution when driving through the Ocala National forest and surrounding areas. Secure any items around your residence that could attract wildlife. Always be mindful of larger animals including black bears and practice bearwise <http://myfwc.com/wildlifehabitats/managed/bear/wise/neighborhood/> measures. The telephone number for noise complaints is 1-800-874-5059, Fleet Area Control and Surveillance Facility, Jacksonville, Fla. For additional information, call (904) 542-5588.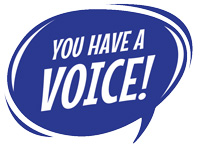 COMMUNITY INPUT SOUGHT ON HEALTH ISSUES (closes March 15): Flagler county residents are being asked to speak up and voice their opinion on a variety of health-related topics through an online survey. The input from the community will be used to create health improvement plans to address community concerns and improve quality of life. The survey is online here countyhealthsurvey.com and is available in English and Spanish. Results of the survey provide the foundation of Community Health Needs Assessments, which are a collection of data used to inform communities and develop goals to improve health outcomes. Once the assessments are complete, they will be used to create three-year Community Health Improvement Plans for both Volusia and Flagler counties. The assessments are being conducted in collaboration with the Florida Department of Health in Flagler and Volusia counties, Flagler Cares, local hospitals and Volusia and Flagler county government. Residents, employers and community partners are encouraged to share this link and ask others to take the survey as well. The survey will close February 28, 2019. Please take the survey here.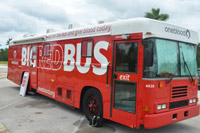 Blood Donations: The Big Red Bus will be at the following locations this week (schedule your donation by going to the website and entering a Palm Coast zip code, then locating one of the venues below):
Monday: Chick Fil A, 1000 Palm Coast Parkway, 10 a.m. to 5 p.m.
Wednesday: Flagler Health Department, 301 Dr. Carter Boulevard, Bunnell, 10 a.m. to 1 p.m.
Wednesday: The Windsor Assisted Living, 50 Town Court, Palm Coast, 1 to 6 p.m.
Wednesday: Bealls, 1210 Palm Coast Parkway, 2 to 5 p.m.
Saturday: Palm Coast Seafood Festival in Town Center's Central Park, 2 to 7 p.m.
Sunday: Palm Coast Seafood Festival in Town Center's Central Park, 2 to 7 p.m.

Jail Bookings and Last 24 Hours' Incidents in Flagler, Palm Coast, Flagler Beach, Bunnell
Sources: Flagler County Sheriff's Office, Flagler Beach Police Department, Bunnell Police Department. This is Flagler County's only comprehensive, one-stop compilation of all local law enforcement's daily day and night shift commanders' reports.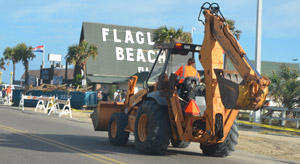 Flagler Beach Is Open For Business: A1A Construction Update:
FlaglerLive is providing weekly updates to year-long construction on and near State Road A1A in Flagler Beach as the Florida Department of Transportation rebuilds a 1.5-mile segment from South 9th Street to South 22nd Street, and builds a sea wall at the north end of town. These updates are provided through DOT or local officials. If you have any relevant information or images, you're welcome to email them to the editor here.
Segment 2: South 22nd to South 9th Street:
The contractor has begun placing silt fence for erosion control, and will be excavating along Segment 2, from South 22nd Street to South 9th Street.
Property owners who have irrigation lines within the Florida Department of Transportation right of way are advised to cap or relocate those lines.
The right of way is marked by stakes. If you have an irrigation line that sits to the east of the stakes, the irrigation is within the work area.
Dune Walkovers:
The contractor will continue to remove dune walkovers as needed to accommodate construction of the buried seawall. The affected dune walkovers include both public and private walkovers between North 18th Street and Osprey Drive. By contract, all affected dune walkovers will be reconstructed once work is complete to their pre-construction condition. The contractor is carefully removing and storing separately the existing materials for each walkover. Photographs also are being taken to document existing conditions and will be used to assist with reconstruction.
 Please note that the walkovers must remain closed during construction for safety reasons.
The project team has announced that reconstruction of the walkovers is tentatively scheduled to begin in fall 2019. This timeframe is based on the current work schedule. Please note the schedule may be affected by weather or unforeseen circumstances.
The contractor has 300 days to complete the work.
Caution! Flagler Beach police and and Sherriff's deputies are actively monitoring speed and writing tickets. "I got a warning on north section of A1A before construction actually began so I keep to the 25 limit, but still getting tailgated by cars wanting to go faster," a reader tells us. 
See Also: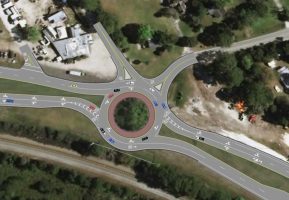 U.S. 1 and Old Dixie Highway Roundabout Construction Updates:
FlaglerLive is providing weekly updates to the planned 15-month, $4.1 million construction of a roundabout at U.S. 1 and Old Dixie Highway. The project started in late January and is scheduled for completion by spring 2020.
The Florida Department of Transportation will be closing Old Dixie Highway and C.R. 325 at U.S. 1 on Monday night, March 4, from about 8 p.m. to 6 a.m. The closure is needed to allow the contractor to make improvements to the crossover at the temporary intersection. U.S. 1 will remain open in both directions.
More details here.
See Also:

Palm Coast Parks & Rec offers new adaptive recreation programs for spring: Palm Coast – Palm Coast Parks & Rec is offering two, NEW adaptive recreation programs for spring which are Move to Groove and Chair Zumba. This is the first time Parks & Rec has hosted adaptive sports, recreation and social programs, which are offered to youth and adults with intellectual disabilities. These programs are designed for individuals who can function independently while in a group setting with the supervision of staff. Move to Groove is a free class featuring a Zumba lesson followed by an open dance party to popular songs. Come show off your best moves! It is offered Friday, March 15 from 5-6:30 p.m. for grades 3-8 at the Palm Coast Community Center, 305 Palm Coast Pkwy. If you like Zumba, Chair Zumba is a new adaptive recreation program that provides easy movements to increase strength and flexibility in your arms, legs and core muscles. This is offered Friday, April 12 from 9-9:45 a.m. for ages 13+ at the Frieda Zamba Swimming Pool classroom, 339 Parkview Dr. If interested in either class, please register at parksandrec.fun/wellness. For more information, please call Parks & Rec at 386-986-2323.
DSC again ranks among top online bachelor's degree programs for veterans: Daytona State College continues to place in the top tier of U.S. News & World Report's college rankings for online bachelor's programs – this time for military veterans. The publication's listing of America's Best Online Bachelor's Programs for Military Veterans ranked Daytona State No. 25 among over 700 colleges and universities across the nation. It is the fifth consecutive year that the college made the top-tier ranking. "This is another acknowledgement of our commitment to provide a positive college experience for our former servicemen and women," said DSC President Tom LoBasso. "It reinforces the excellence of our faculty and staff, who are honored to serve our veterans, whether online or in person, and help them to complete their programs successfully." To be considered for the latest veteran-focused rankings, institutions had to be among the top 50 percent of the 2019 Best Online Bachelor's Program rankings. In addition, the programs had to belong to institutions that are certified for the GI Bill and participate in the Yellow Ribbon Program, two federal initiatives that help veterans reduce the cost of school. In January this year, Daytona State also earned a top-tier ranking in the U.S. News overall best online bachelor's program rankings, coming in at No. 33 overall. It was the sixth straight year Daytona State, the only Florida College System institution in the rankings, placed among the best with its fully online Bachelor of Applied Science in Supervision and Management, Bachelor of Science in Engineering Technology and Bachelor of Science in Information Technology. Also in January, Daytona State was named one of the nation's top schools to earn an online Bachelor of Information Technology degree by CyberDegrees.org, a Washington, D.C.-based company dedicated to providing the most comprehensive information available to aspiring students of cyber security. DSC ranked 8th and was the only state college among a field of universities that placed in the top 20. The CyberDegree rankings were based on criteria that included program-specific accreditation, quality markers and outside rankings. The top schools earned their place based on past and present U.S. News & World Report rankings, program completion rates and ABET (Accreditation Board for Engineering and Technology) program accreditation.

In Florida and in State Government:
Note: Some proceedings below can be followed live on the Florida Channel. Most legislative proceedings can be followed through the Senate or House websites.

COLLECTIVE BARGAINING AT ISSUE: The Joint Select Committee on Collective Bargaining will hold a hearing on issues that remain at impasse. (Monday, 11 a.m., Morris Hall, House Office Building, the Capitol.)
ANIMAL PROTECTIONS DISCUSSED: Sen. Joe Gruters, R-Sarasota, and Rep. Sam Killebrew, R-Winter Haven, will host a news conference to discuss legislation aimed at expanding animal protections. (Monday, 11 a.m., fourth floor, the Capitol.)
'FRACKING' BAN CONSIDERED: The Senate Agriculture Committee will take up a bill (SPB 7064) aimed at prohibiting the controversial oil- and gas-drilling technique known as "fracking." (Monday, 1:30 p.m., 301 Senate Office Building, the Capitol.)
MONEY SOUGHT FOR RURAL COUNTIES: The Senate Commerce and Tourism Committee will consider a proposal (SB 1162), filed by Sen. George Gainer, R-Panama City, that would create the Northwest Florida Rural Inland Affected Counties Recovery Fund, which would receive a portion of money from a legal settlement with BP that stemmed from the Deepwater Horizon oil spill. The state Department of Economic Opportunity would provide grants from the fund for infrastructure and workforce projects in Calhoun, Gadsden, Holmes, Jackson, Jefferson, Liberty and Washington counties. (Monday, 1:30 p.m., 110 Senate Office Building, the Capitol.)
SURGERY CENTERS EYED: The Senate Health Policy Committee will take up a bill (SB 732), filed by Sen. Anitere Flores, R-Miami, that would revamp regulations for office surgery centers after news reports highlighted a rash of patient deaths at two Southeast Florida plastic surgery centers. Flores and Rep. Anthony Rodriguez, R-Miami, will later hold a news conference on the issue. (Monday, committee at 1:30 p.m., 412 Knott Building, the Capitol. Also, news conference at 3:30 p.m., fourth floor, the Capitol.)
UTILITY BALLOT MEASURE AT ISSUE: The Financial Impact Estimating Conference will discuss a proposed constitutional amendment that would overhaul the state's electric utility industry. The proposal, backed by the political committee Citizens for Energy Choices, calls for wholesale and retail electricity markets to "be fully competitive so that electricity customers are afforded meaningful choices among a wide variety of competing electricity providers." It would establish a right for customers to choose electricity providers and would limit the role of investor-owned electric utilities — private companies such as Florida Power & Light, Duke Energy Florida, Tampa Electric Co. and Gulf Power Co. — to constructing, operating and repairing transmission and distribution systems. (Monday, 8:30 a.m., 117 Knott Building, the Capitol.)
UNEMPLOYMENT NUMBERS RELEASED: The Florida Department of Economic Opportunity will release January unemployment figures. (Monday, 10 a.m.)
CAMPAIGN FINANCE REPORTS DUE: State candidates and political committees face a Monday deadline for filing reports showing finance activity through Feb. 28.
—-Compiled by the News Service of Florida and FlaglerLive

To • include your event in this section, please email the details, including date, time, a brief description of the event, contact information, and, if you wish, an image, please use this form.

Keep Up with Donald Trump's attacks on the press through the ACLU's running tab here.
Keep Up with mass shootings in a running database here.

Palm Coast Construction and Development Progress Reports
Here's a summary of the latest city developments as of March 1, 2019, with a link to the full week in review here.
Click to access week-in-review-march-2019-developments.pdf

Cultural Coda
Jacques Loussier Trio Plays Bach
Jacques Loussier died last week at age 84. From The Guardian: "When Loussier began applying jazz improvisation and swing to Johann Sebastian Bach's exquisite symmetries, some jazz pundits and fans dismissed it as a betrayal of an African-American music's expressive earthiness and blues roots, aimed at an audience that preferred its jazz pretty rather than passionate. And from the classical angle, observers were liable to perceive the young Frenchman's work as little short of vandalism. The New York Times critic John Rockwell's review of a Loussier concert at Carnegie Hall in 1975 reflected that distaste when he proclaimed: "There is a certain sort of sensibility that is actively appalled by the very notion of 'popularising' Bach – or any classical composer, for that matter. This listener's sensibility is one of those, and so he found the Tuesday evening performance at a sparsely attended Carnegie Hall by the Jacques Loussier Trio tiresome and offensive." Nonetheless, the success of concerts and recordings by Loussier and his Play Bach trio (originally formed with the eminent Paris jazz sidemen Pierre Michelot on bass and Christian Garros on drums) took off almost overnight from the group's first appearances in 1959 – shifting millions of Play Bach recordings in the almost two-decade life of the original band."
Previous Codas: