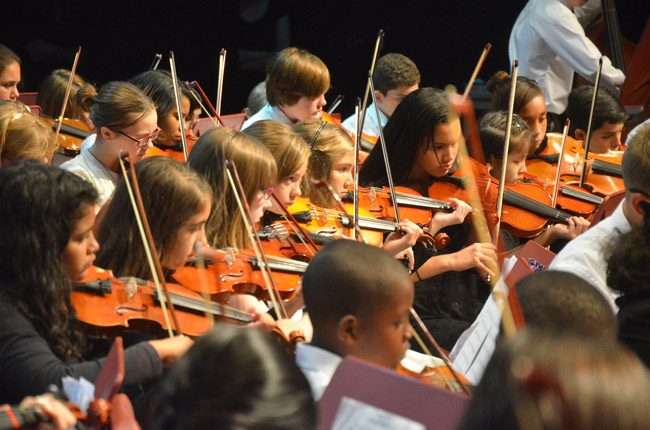 Today: Mostly cloudy. Chance of showers and slight chance of thunderstorms in the morning then showers and thunderstorms likely in the afternoon. Highs in the lower 80s. Southwest winds 5 to 10 mph. Chance of rain 70 percent. Tonight: Mostly cloudy with a 30 percent chance of showers and thunderstorms in the evening then partly cloudy after midnight. Lows in the upper 60s. Southwest winds 5 mph. Details here.
Today's fire danger is moderate. Flagler County's Drought Index is at 304.
Today's tides: at the beaches, at the Intracoastal Waterway.
Today's document from the National Archives.
The OED's Word of the Day: blimpery, n..
The Live Community Calendar
Today's jail bookings.
Today's Briefing: Quick Links

Note: all government meetings noticed below are free and open to the public unless otherwise indicated. Many can be heard or seen live through each agency's website.
In Court: Flagler County Circuit Judge Matthew Foxman hears plea agreements starting at 9 a.m. in Courtroom 401, and holds two sentencing hearings starting at 1:30 p.m., including the case of James Brink, the 27-year-old man accused of lewd and lascivious battery on a 15-year-old girl two years ago. The charge was reduced to felony child abuse, and Brink has since v iolated probation.
Flagler County's Technical Review Committee meets at 9 a.m. in the first floor conference room at the Government Services Building in Bunnell. The agenda is here.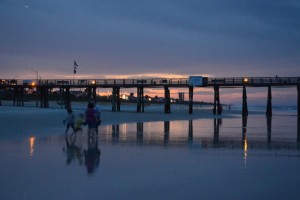 The Tourist Development Council meets at 10 a.m. in board chambers at the Government Services Building in Bunnell. The council will consider a $32,000 grant for a beach walkover and renovation project in beverly Beach and review a grant resolution proposal.
Flagler County's Contractor Review Board meets at 5 p.m. in board chambers at the Government Services Building in Bunnell. No agenda was posted.
Palm Coast City Manager Jim Landon is the guest speaker at the free Lunch N' Lecture at the Palm Coast Community Center, 11 a.m. to 12:30 p.m. The presentation, "Preparing for the Future, Improving our Past," will include plenty of time for questions, so take the time to pre-register by calling the Parks and Recreation Department at 386-986-2323. Attendance includes a free lunch, if you reserve in advance. (space is limited).
The Kiwanis Club of Flagler County and the Florida Kiwanis Foundation host a reception at 5 p.m. at the Hilton Garden Inn to honor the club's first recipient of the Maria Mychaniuk Scholarship, an annual award of $4,000 per year for four years, along with the Key Club Scholarship Recipient.
The Flagler Youth Orchestra's third major and final concert of the season is at 7 p.m. at the Flagler Auditorium. All 350-some students in all-level orchestras will perform, with a surprise soloist or two along the way. Buy your tickets here or by calling the auditorium box office at 386/437-7547 or 866/352-4537.
Baccalaureate for Graduating Seniors at Santa Maria Del Mar Church, Flagler Beach, at 7 p.m.

Updated jail bookings and day and night shift incident summary reports are available here.
Flagler's Pot De-Criminalization Proposal Wilts, But Narrower Version Still Possible: A powerful work group gathering many of the county's top government and law enforcement authorities or their representatives on Tuesday had more questions and doubts about than endorsements for a proposal to decriminalize possession of small amounts of pot.
Flagler Commissioners Press Case to Recover Fees from 5 More Frivolous Ethics Complainants: Monday evening the commission voted to try to recover attorney's fees and costs in five ethics commission cases filed against its members and its attorney by the same group of people who have filed close to 30 such complaints in various state and local venues going back to 2014.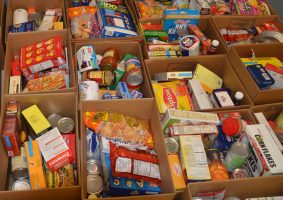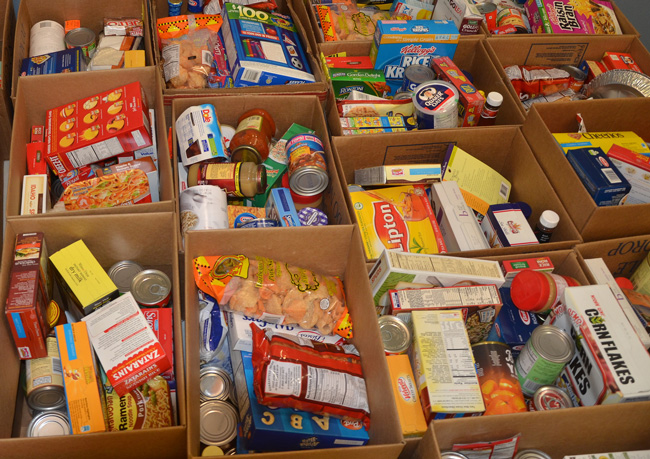 Hundreds Of Thousands Lose Food Stamps In Florida as Work Requirements Kick In: Of the 447,000 people found to be subject to the work requirements, almost 80 percent have been sanctioned for failing to comply.
Separate But Equal: Palm Coast Sidesteps Transgender Bathroom Bind With Private Facilities: The city did not build-in private bathrooms with transgender persons in mind, but has come to see such facilities, at least in the city manager's perspective, as providing at least a means of getting around the issue of providing facilities for all.
Senate candidate Beruff ratchets up rhetoric in blasting Obama in St. Johns County: "Senate candidate Carlos Beruff gave a talk to a Republican group in the county Thursday night in which he twice referred to President Barack Obama as an "animal,"" the Record reports.
Ormond Beach's Robert Harris, 18, Killed in Train Collision on a Trestle Off U.S. 1: Harris worked at the River Grille and had just finished his shift that evening. He had been on a railroad trestle when the train surprised him.
Live Briefs:

In Florida and in State Government:
Note: Some proceedings below can be followed live on the Florida Channel.

Behavioral health: The state Agency for Health Care Administration will hold two meetings about behavioral-health services in the Medicaid program. Participants are expected to include officials from managed-care plans and behavioral health providers. (8:30 a.m. and 12:30 p.m., Agency for Health Care Administration, field office 11, 8333 N.W. 53rd St., Suite 300, Miami.)
The Florida Elections Commission is scheduled to meet and take up cases from across the state. (9 a.m., 110 Senate Office Building, the Capitol.)
The Florida Citrus Commission will meet in Polk County and is expected to discuss proposed budget cuts. (9 a.m., Florida Department of Citrus, 605 East Main St., Bartow.)
–Compiled by the News Service of Florida and FlaglerLive

In Coming Days in Palm Coast and Flagler:
♦ May 19: The Flagler County Sheriff's Office hosts the annual ceremony commemorating fallen law enforcement officers at 10 a.m. This year's ceremony will be the first held at the sheriff's office's new operations center, 901 E Moody Blvd, Bunnell.
♦ May 19: Candidate forum featuring candidates for the Flagler County Commission, the school board, Palm Coast mayor and council, hosted by the United Public Employees of Flagler, a coalition of the county's six public sector unions, at the Hilton Garden Inn, Palm Coast, 5:30 p.m. It's free and open to all.
♦ May 28-29: Flagler Palm Coast High School Class of 1996's 20-Year Reunion. The event combines a fundraising event for the Josh Crews Writing Project through the Education Foundation and two events, one for the graduates and a family picnic. A dinner for alumni and guests at Oceanside Country Club is planned for Saturday and a family picnic is planned for Sunday at Herschel King Park. Graduates are asked to provide gift certificates, goods and products or a donation to be part of a silent auction towards the Writing Project and to register for the celebrations. For more information go to www.fpc1996.com or call Magda at 386-986-9300 or Carl Laundrie III at 386/237-4845.
♦ May 30: Flagler County hosts a Memorial Day Ceremony at 10 a.m., in front of the Government Services Building at 1769 East Moody Blvd., Bunnell. The ceremony features Army Major Thomas K. Hall, the Senior Army Instructor and Rifle Team Coach at Matanzas High School. Major Hall served as the Secretary of the General Staff for the Assistant Commandant of the US Army Command and General Staff College. He was a Battery Commander in the 1st Battalion 77th Field Artillery which was in direct support of the 194th Armor Brigade.
♦ June 1: Flagler County Emergency Management makes a presentation at the inaugural "Hurricane Preparedness Breakfast" being hosted by Flagler Volunteer Services. The breakfast will be held from 8:30 to 10:30 a.m. June 1 at the Hilton Garden Inn.
♦ June 2: The Flagler County Young Republicans Club host a forum featuring the six Republican candidates running for sheriff in the Aug. 30 primary. The forum is at the Hilton garden Inn, 55 Town Center Blvd., Palm Coast, at 6 p.m. It features Don Fleming, John Lamb, Jerry O'Gara, Rick Staly, Mark Whisenant and Christopher Yates.


♦ June 4: Flagler County's Democratic Executive Committee holds a potluck picnic at Hershel King Park at 1000 Grady Prather Jr. Cove in Palm Coast starting at noon, with honorary guest James Canfield, first mayor of Palm Coast. Plenty of children's activities, a dunk tank, ice cream truck, and a chance to meet Democratic candidates. Free admission includes hot dogs, baked beans and coleslaw.
♦ June 7: A 1:30 p.m. hearing is scheduled in the case of Anna Pehota, accused of second-degree murder in the shooting death of her husband on Sept. 23, 2015, in the Hammock. Her trial was scheduled for April 18, but her attorney, Ray Warren, was granted a delay so he could explore Pehota's memory issues, which could play a deciding role in the handling of her case. The results of that inquiry are to be the subject of this hearing.
♦ June 8: The Public Safety Coordinating Council meets at 8:45 a.m. at the Emergency Operations Center in the Government Services complex, behind the Government Services Building.
♦ June 14: Dr. Bill Mefford, Faith Outreach Specialist for Americans United for Separation of Church and State, leads a discussion entitled "Religion and Partisan Politics Don't Mix," hosted by the All Flagler Democratic Club at 7 p.m. at the African American Cultural Society, 4422 US 1 North, Palm Coast. Call 386-447-7030 for best directions. This program is free, open to the public, all are welcome, no advance arrangements are necessary.
♦ June 16: The fourth annual commemoration of the largest mass arrest of Rabbis in U.S. History, an event that took place in St. Augustine on June 18, 1964, will be held on Thursday, June 16, at 7 p.m. in the Gamache-Koger Theater in the Ringhaver Student Center at 48 Sevilla Street in St. Augustine on the campus of Flagler College. The 90-minute event will include the reading of the letter written by the Rabbis in the Flagler County Jail and a video of the forum held with the surviving rabbis who gathered in St. Augustine in June, 2014. This event is free, all are welcome, no advance arrangements are necessary. Call (904) 819-6365 for best directions.
♦ July 20: The Flagler League of Cities, a gathering of the county's mayors, meets at noon at Flagler Beach City Hall.

Urban middle class hollowing into haves and have-nots, Pew says https://t.co/1i0ghwguWr pic.twitter.com/mQcI9Kvt8t

— CS Monitor (@csmonitor) May 17, 2016
Poor people don't stand a chance in court https://t.co/masRg8JSId pic.twitter.com/Qyc6py1fbO

— ThinkProgress (@thinkprogress) May 17, 2016
Mexican president Enrique Pena Nieto proposes legalising same sex marriage https://t.co/ubLOxgvQeg pic.twitter.com/jKbdrT4CEz

— Telegraph News (@TelegraphNews) May 17, 2016
Trump's rise has retired generals and admirals playing politics in ways that haven't been seen in decades. https://t.co/vTrCq1mZ0W

— Foreign Policy (@ForeignPolicy) May 17, 2016
German court bans public recital of anti-Erdogan poem https://t.co/TxlbhaEP8h via @YahooNews

— Pierre Tristam (@PierreTristam) May 17, 2016

Fact-Checking the Knaves:


Palm Coast Construction and Development Progress Reports
The following is an update of ongoing permitting, construction and development projects in Palm Coast, through May 11:
Click to access week-in-review-may131.pdf

Florida Agricultural Museum Summer Camps: Become a junior farmer at the Florida Agricultural Museum this summer! Junior farmers will learn about farm life, forestry, and Florida history. Participate in arts & crafts, farm animal care, Florida fauna/flora education, fun and games. Sessions are all 10 a.m. to 4 p.m., $175 per session and are as follows:
1st) June 7-9
2nd) June 14-16
3rd) June 21-23
4th) June 28-30
5th) July 5-7
6th) July 12-14

Road and Interstate Construction:

Happy Birthday Ray Charles: Georgia On My Mind
Previous Codas: