Oct. 10, 2014 update: Today Malala Yousafzai, now 17, finally did win the Nobel peace prize, sharing it with Kailash Satyarthi of India, another campaigner for human rights. The piece below was first published at this time last year.
Oct. 11, 2013 update: Malala did not win. The prize was awarded to the United Nations' Organization for the Prohibition of Chemical Weapons, currently responsible for the hoped-for removal and demolition of chemical weapons in Syria. Very likely, the Nobel committee was divided and OPCW was the compromise choice–as unassailable as a wet noodle. The decision doesn't diminish Malala's campaign as much as it does the Nobel committee, which has a distinguished history of making slushy choices.–PT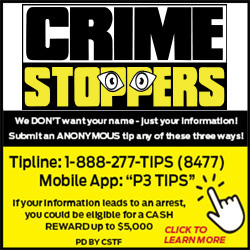 The Nobel peace prize will be announced in a few hours in Oslo (at 5 a.m. Friday, our time, 11 a.m. Oslo time). I was rooting for Philip Roth to win the literature Nobel today and lost. I hope I'll do better with peace, though it appears to be as sure a pick as any since Nelson Mandela won it in 1993 or Martin Luther King did in 1965. My pick is Malala Yousafzai, the 16-year-old Pakistani girl who a year ago was shot in the head by a shaking, demented terrorist whose allegiance to the Taliban tells us all we need to know about the lethality of religious fundamentalism. Any kind of fundamentalism, really.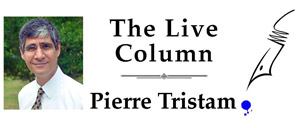 Malala would be the youngest person ever to win a Nobel prize. Unlike the prize awarded Barack Obama in 2009, this one has been earned, fully and at times frightfully.
Anyone who learns of her story can't avoid to be moved, often to tears, by the eloquence she began to show when she was 11 years old and was discovered by Adam Ellick, a New York Times filmmaker, in 2009. She is the daughter of an idealist and poet who had opened a school for girls 14 years before in a part of Pakistan where education for girls is considered unnecessary, whether the Taliban is there or not.  In 2009 the Taliban ordered all girls' schools shut.
Ellick devoted a 30-minute documentary to that story, with Malala and her father at its center. All she wanted was to go to school and become a doctor. She detested those who would get in her way, and began to speak out against the Taliban. It was like wearing a target.
There's a particularly moving scene, one of many, where Malala is sad because she has to put her school uniform away. She loves the uniform. It symbolizes her passion for school. But she can't wear it because she can't afford to draw attention to herself as she makes her way to school. That struck me particularly, in light of the very stupid uniform wars we still fight right here, for all the wrong reasons.
The documentary makes clear that Malala was her father's daughter in sometimes uncomfortable ways—the way tennis fathers pushing their daughters' stardom make you cringe, as Ellick himself points out. But the reality is that it was Ellick's documentary that gave Malala her stardom, the prizes she received, the money and gifts her father's school received, the blogging platform the BBC then gave her. It all amplified her voice for girls' education and against the Taliban. It also sharpened the target on her head.
And on October 9, 2012, as she was riding a school bus full of girls, the Taliban terrorist boarded, found her, and shot her in the head and neck. She almost became part of the 50,000 Pakistanis who have been murdered by the Taliban since 2001. Think about that number: It is almost 17 times the number of people killed in the 9/11 attacks, and the Taliban continues to tally up more victims, all in the name of a perverted form of Islam that goes so far as banning female shoppers.
Malala survived. She has been slightly disfigured, but only physically so. Before the bullet and since, she's at times had the haunted look of that young Afghan girl that became the most famous National Geographic cover of all times in 1985, but of course she's never been voiceless like that Afghan girl. Malala has already spoken more unforgettable phrases in her 16 years, and certainly more substantive ones, than Yogi Berra has in his 88 years. "Death did not want to kill me," she said after the assassination attempt. Her speech to the United Nations General Assembly in July was Martin Luther King's dream speech equivalent of girls' education, a speech she ended with that unforgettable line: "One child, one teacher, one book and one pen can change the world."
She is that child, holding that pen, and there's some wonder in the notion that she's barely begun.
We happen to have a distant connection to Malala in Flagler, thanks to a local hero: Karen Barchowski, the owner of Sally's Ice Cream and an idealist in her own right, led the effort to bring "Girl Rising," the movie documentary inspired by Malala's story, to the Epic Theater this Sunday for one showing only. What a way to celebrate, whether Malala pulls off the Nobel or not.
We don't have very many public figures like her these days, genuine heroes unblemished by something seedy and inauthentic, and always lurking in the frame somewhere. Maybe that's the inevitable ransom of age and media exposure. If so, let's hope it's a late onset, though if Malala could survive a Taliban bullet, she must have a few defiant surprises up her veil yet.

Pierre Tristam is FlaglerLive's editor. Reach him by email here. A version of this commentary was broadcast on WNZF.