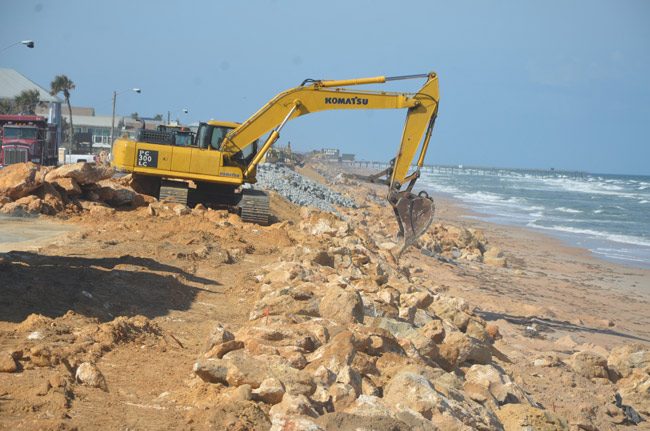 Today: Sunny. Highs in the lower 70s. Northeast winds 5 to 10 mph. Tonight: Clear. Lows in the upper 40s. East winds 5 mph shifting to the southwest after midnight. Details here.
Drought Index is at 332.
Today's tides: at the beaches, at the Intracoastal Waterway.
Today's document from the National Archives.
The OED's Word of the Day: propugn, v..
The Live Community Calendar
Today's jail bookings.
Today's Briefing: Quick Links

"I believed a person could consider himself a human being as long as he felt totally prepared to kill himself, to interfere in his own biography. It was this awareness that provided the will to live. I checked myself frequently and felt I have the strength to die, and us remained alive. Much later I realized that I had simply build myself a harbor, avoided the question, for at the critical moments I would not be the same manner as I am now on the question of life or death would be an exercise of the will. I would inevitably we can, become a traitor, betray myself. Instead of thinking of death, I simply felt that my former decision needed some other answer, that my promises to myself, the oaths of youth, we are naïve and very artificial."
–Varlam Shalamov, from the story, "The Life of Engineer Kipreev," in Kolyma Tales
.

Note: all government meetings noticed below are free and open to the public unless otherwise indicated. Many can be heard or seen live through each agency's website.
The Sheriff's daily incident reports and jail bookings are posted here.
Keep in mind: March is Women's History Month.
School resumes today in Flagler County.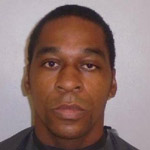 In Court: Jury selection takes place for three trials scheduled before Circuit Judge Debbis Craig this week: Walter J. O'conner on a drug charge, Edward Sampson on two aggravated assault charges, and James Albert Taylor Jr. on a lewd and lascivious molestation charge, a first-degree felony charge. Taylor is accused of molesting an 11-year-old girl while she was asleep, back in 2013.
The Flagler County Commission has a triple-header: three meetings, starting at 9 a.m. with a workshop on a land swap the county administration is proposing: swapping county-owned land on the Barrier Island for land near the Government Services Complex, where the county would build a public library in the future. The precise locations and acreage of the proposed lands were not made available in a remarkably sketchy presentation published as back-up material to today's meeting. The commission will discuss the proposal at the Emergency Operations Center, behind the Government Services Building, Bunnell.
The commission then meets again at 1 p.m. for a joint meeting with the Tourist Development Council to discuss the proposed funding formula for tourist-tax revenue, following the adoption of an increase in the tax, from 4 percent to 5 percent (the tax is in addition to the county's 7 percent sales tax, and applies only to hotel, motel and short-term rental transactions, so it's paid mostly, but not entirely, by visitors.) Commissioner Donald O'Brien is proposing that a larger portion of the revenue be directed toward beach restoration. That's also at the Emergency Operations Center.
Finally, the commission meets a third time, at 5 p.m., for its regularly scheduled bi-monthly meeting, in board chambers at the Government Services Building, Bunnell. The Commission will have a proclamation recognizing Equal Pay Day. The proclamation will be received by the Flagler branch of the American Association of University Women. Commissioners are yet again expected to approve extending the state of emergency that has been in place since shortly after Hurricane Matthew (which enables the county administration to bypass normal contracting requirements). The commission will hold a public hearing on raising the tourist tax from 4 to 5 percent. Commissioners are expected to approve the increase. Commissioners will also be asked to approve a mysterious "tourism capital improvement project." That project was not included in the background material provided the public and commissioners ahead of the meeting. The full agenda and background materials are available here.
Bobby Rydell and Darlene Love, at the Flagler Auditorium, 7:30 p.m.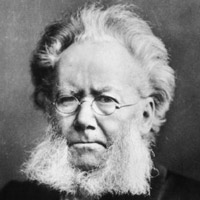 Mostly Useless Information: Henrik Ibsen, Norwegian author of "Enemy of the People," "Peer Gynt" and "A Doll's House," among other plays, was born on this day in 1828. A rueful recluse, Ibsen became famous at 23 with his first play in Oslo (known at the time as Christiania: better angels prevailed to restore the name to Oslo in 1925, after a half-century misnomer). Ibsen would spend about 20 years in exile, bitching about Norway even though the country showered him with grants and honors, but also quite a bit of philistinism: his play "Ghost," an attack on Victorian morality, scandalized the public. Among his better lines, from "Enemy of the People" (1882), written in response to the reception of "Ghost": "I don't imagine you will dispute the fact that at present the stupid people are in an absolutely overwhelming majority all the world over." His error was to include the words at present. Today is also Tunisian Independence Day: the country won its independence from France in 1956.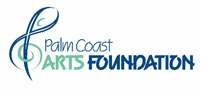 Palm Coast Arts Foundation's Annual Picnics and Pops Concert With the Jacksonville Symphony Orchestra, at Town Center: Tickets for the 10th Anniversary event, on May 7 at 6:30 p.m., are $40 for members of the foundation, $45 for the general public, through March 15. After March 15, tickets are $45 and $50, and a table of 10 goes for $450 for members, $500 for the general public. For tickets go to www.palmcoastartsfoundation.com or call 386-225-4394. See a full flier for the event here.

In Florida and in State Government:
Note: Some proceedings below can be followed live on the Florida Channel. Most legislative proceedings can be followed through the Senate or House websites.

Underground power lines: The House Natural Resources & Public Lands Subcommittee will take up a bill (HB 1055), filed by Rep. Clay Ingram, R-Pensacola, that would make clear the state Public Service Commission has "exclusive jurisdiction" to require that electric transmission lines be buried underground. The proposal comes after a 3rd District Court of Appeal ruling in a dispute about transmission lines for a proposed Florida Power & Light nuclear project in Miami-Dade County. (Noon.)
Having sex, having an STD, and not telling your partner: The House Justice Appropriations Subcommittee will consider a bill (HB 165), filed by Rep. Kionne McGhee, D-Miami, that would clarify and broaden a law that makes it a crime for people who know they have sexually transmissible diseases to engage in sexual relations without first informing their partners. The bill, in part, would add human papillomavirus and hepatitis to the list of diseases covered in the law. (Noon.)
The other kind of testing: The House PreK-12 Quality Subcommittee will take up a bill (HB 549), filed by Rep. Randy Fine, R-Palm Bay, that would periodically require the education commissioner to post on the Department of Education's website tests that have been administered to students in previous years. (Noon.)
The Constitution Revision Commission, which will recommend proposed constitutional amendments for the November 2018 ballot, will hold its first meeting. (2 p.m., Senate chamber, the Capitol.)
–Compiled by the News Service of Florida and FlaglerLive

In Coming Days in Palm Coast, Flagler and the Occasional Beyond:
♦ March 21: Food Truck Tuesday, 5-8 p.m. at Central Park in Town Center, 975 Central Ave, Palm Coast. Purchase and enjoy delicious cuisine available from food trucks situated along Park Street next to Central Park. Free entertainment is also provided. Proceeds this month will benefit the Parks & Recreation summer camp scholarship fund. More info: www.palmcoast.gov.com/foodtruck or call 386-986-2323.
♦ March 22: The boy Scouts Council holds its Golden Eagle Dinner at 6 p.m. at Hammock Beach Resort, honoring Bob Cuff, now a Palm coast City council member.
♦ March 23: Successful Women Sharing Career Strategies: a panel discussion hosted by the American Association of University Women (AAUW)'s Flagler branch, and featuring Flagler County Engineer Faith Alkhatib, Andrea Barr of TechTalk Studios, Palm Coast Mayor Milissa Holland, social media manager and marketing analyst Carmenda Laymon, and Flagler County Supervisor of Elections Kaiti Lenhart. The panel is moderated by Nancy Duke, at 2 p.m. at Daytona State College's Palm Coast campus, Building 3, Room 105.
♦ March 25: G.W. Carver Foundation Presents: "Motown Madness" (Tickets are $50.00 and include dinner and Music), a fund-raiser for the Carver Gym and the Carver Foundation, at the Carver Gym, 6 p.m.
♦ March 28: The Flagler Forum, the discussion group organized by Ed Fuller, hosts a panel discussion featuring Flagler County's local media, including Palm Coast Observer Editor Brian McMillan, Flagler Broadcasting-WNZF General Manager David Ayres, Daytona Beach news-Journal Editor Pat Rice, and FlaglerLive Editor Pierre Tristam, at the Hilton Garden Inn, Palm Coast, at 6:30 p.m.
♦ March 30: The Flagler County Chamber of Commerce's Common Ground Breakfast at 8 a.m. at Grand Haven Country Club features a panel including Palm Coast Observer Editor Brian McMillan, Flagler Broadcasting-WNZF General Manager David Ayres, Daytona Beach news-Journal Editor Pat Rice, and FlaglerLive Editor Pierre Tristam.
♦ March 30: Flagler County schools' summer camps and activities expo, from 5:30 to 7:30 p.m. at the Buddy Taylor Middle School-Wadsworth Elementary cafeteria.
♦ March 30: 2016 Artist of the Year Judi Wormek presents a demonstration of her work at 6 p.m. at Ocean Art Gallery, 206 Moody Boulevard (State Road 100) in Flagler Beach.
♦ April 1: Stetson University is hosting an open forum discussion with St. Petersburg immigration attorney Arturo R. Rios on recent changes in immigration actions and law including the expansion of enforcement capabilities. This forum is free and open to the public. The forum is scheduled for April 1 at 1 p.m. at the Marshall & Vera Lea Rinker Welcome Center, 529 N. Woodland Blvd., DeLand. Details here.
♦ April 4: The American Association of University Women (AAUW)'s Flagler branch has a wine and cheese social at the Hammock Cheese shop, 5368 N Ocean Shore Blvd, Palm Coast, starting at 4 p.m.


♦ April 6: Palm Coast Democratic Club meeting, 7 p.m. at the African American Cultural Center, US1 in Palm Coast.
♦ April 6: Tom Gargiulo will present a Gallery Walk and a Q&A on the works of 2016 Artist of the Year Judi Wormeck, at 6 p.m. at Ocean Art Gallery, 206 Moody Boulevard (State Road 100) in Flagler Beach.
♦ April 26: Anyone whose child has died is invited to an informal meeting to consider eventually establishing a local chapter of The Compassionate Friends, a nonprofit self-help bereavement support organization for families that have experienced the death of a child. There are some 650 such chapters across the country. The meeting will be from 6:30 to 8 p.m. at Florida Hospital Flagler in classrooms A&B. for more information, call John Brady at 610/428-3139. To learn more about The Compassionate Friends, visit their national website at www.compassionatefriends.org. The meeting is open to all parents, grandparents, and siblings over age 18 who has suffered the loss of a child of any age.
♦ April 29: The People's Climate Movement March, in conjunction with a march scheduled in Washington, D.C., will march locally, meeting at Wadsworth Park at 10 am and marching over the bridge to Veteran's Park in Flagler Beach, where there we will a rally and speakers sharing a wide variety of issues and information on how to get involved.
♦ May 16: The Florida Judicial Qualifications Commission holds a hearing the the case of Circuit Judge Scott DuPont, who faces several charges of misconduct during his 2016 re-election election campaign. He has admitted wrongdoing. The 9 a.m. hearing is taking place in courtroom 406-7 at the Duval County Courthouse, 501 W. Adams Street, Jacksonville, before a six-member panel: Eugene Pettis, Steven P. DeLuca, Robert Morris, Michele Cummings, Harry Duncanson (a lay member of the commission) and Jerome S. Osteryoung.

Our year-long @nytimes probe of forced-entry search warrant raids.

Door-Busting Drug Raids Leave a Trail of Blood https://t.co/lnhJvJkzFs

— Kevin Sack (@ksacknyt) March 18, 2017
Turkey's Erdogan says jailed journalist a terrorist agent https://t.co/IyAd1yQl3W pic.twitter.com/CYeRbtYpH7

— Reuters Top News (@Reuters) March 19, 2017
"What we are witnessing is ISIL's transformation, not its demise" https://t.co/Z180YEs0f3 writes @aliabrahimi pic.twitter.com/OrBWRTSAUJ

— Al Jazeera English (@AJEnglish) March 19, 2017
Behind a Corporate Monster: How #Monsanto Pushes #Agricultural Domination https://t.co/Y5szTj7k5l

— Truthout (@truthout) March 19, 2017
Fox News host 'pulls out gun after on-air row with Liberal commentator' https://t.co/hn9JjsF5Ap

— The Independent (@Independent) March 19, 2017
As an Indian in a red state, I could be anything: a terrorist, an engineer, a pandering ally https://t.co/5wQl9v52aH pic.twitter.com/uEPxdKIduu

— New York Times Opinion (@nytopinion) March 19, 2017


Palm Coast Construction and Development Progress Reports
The following is an update of ongoing permitting, construction and development projects in Palm Coast, through Feb. 24 (the city administration's full week in review is here):
Click to access development-february-22-2017.pdf

Road and Interstate Construction:

The Corrs: Toss the Feathers
Previous Codas: