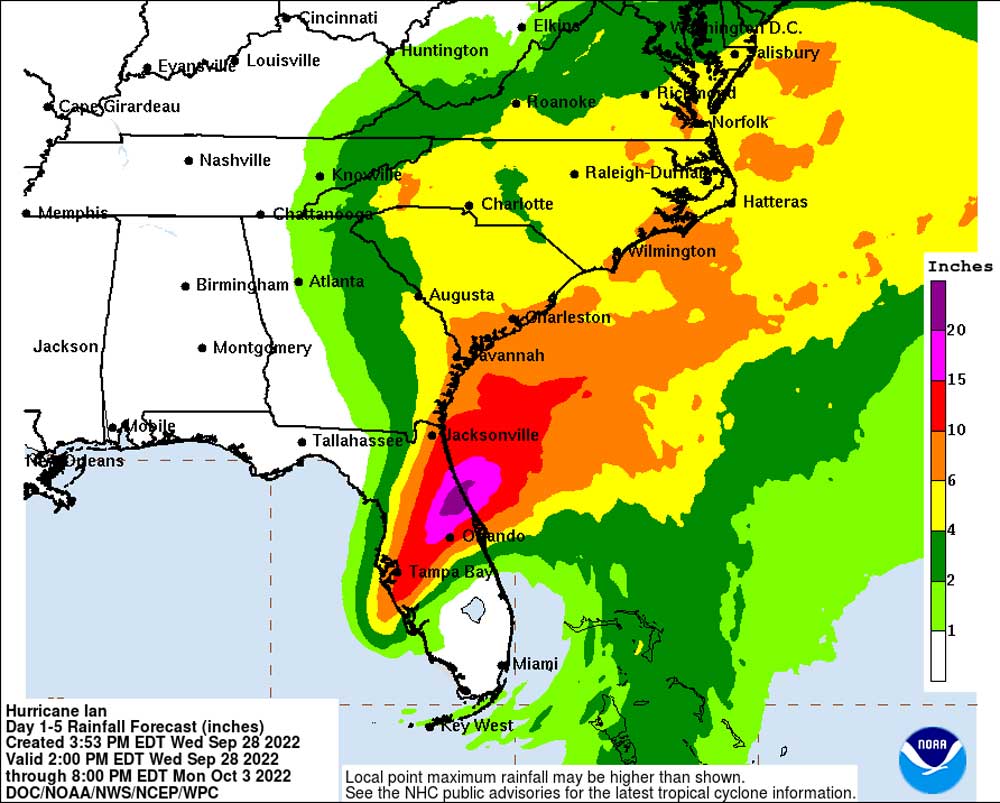 Last Updated: 9:45 p.m.
Previous days' Ian coverage: Sunday | Monday | Tuesday
Wednesday, 9:45 p.m.–Ian was sustaining hurricane-force winds five hours into the storm's slow churn into the Florida Peninsula Wednesday night, with winds still at 115 miles per hour at 8 p.m. as it moved toward Orlando at a painful crawl of 8 miles per hour: the slower the movement, the more damage and the more flooding along the way. Ian was still a Category 2 hurricane even though it was well inland.