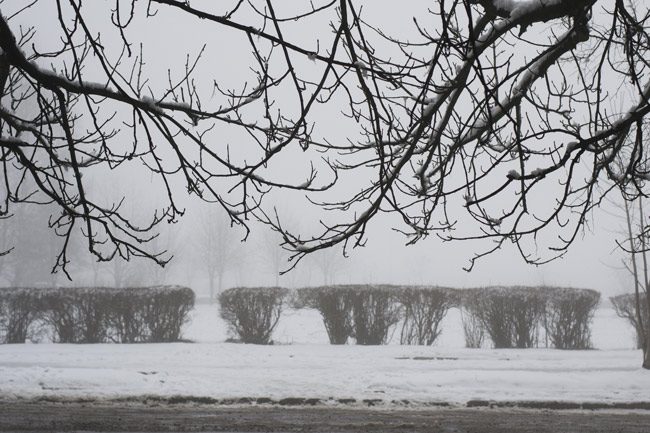 Start talking about mental health in the open, as a group of school and social services officials have been doing before local governments for the past few days, and the personal stories quickly start flooding out.
So it was after Bunnell Mayor Catherine Robinson heard the group's presentation a week ago. She spoke of watching a program about a girl finding the love of her life, a soldier who was deployed to a war theater but who returned a changed man, wracked by post-traumatic stress. "He was in so much pain he committed suicide. She's left with the fallout of that," Robinson said. "I had a hard time watching that because there's been a suicide in my family and we have a lady in the neighborhood whose son committed suicide, and I have a good friend whose daughter committed suicide, so when you talk about it being personal, it is very personal. We got that phone call, and it was a niece. So you know, that was years ago when no one talked about mental health, and it was a stigma. But it's still a stigma, just not as much as it has been."
That's what School Board member Colleen Conklin, Flagler Care's Carrie Baird and the school district's Lynette Shott are trying to do: eliminate the stigma associated with mental health and suicide, engage all local governments in an open discussion and initiatives to address mental health issues, and launch a website as a point of contact for people in distress. They're calling their effort Flagler Lifeline. It's not an understatement, and it's barely a start, because every one of the modest steps they're discussing would be a significant addition to what amounts to a desert of mental health services in Flagler County. To call the region "underserved" in mental health services is itself an exaggeration: outside of the school district's more systematic attempt to address students' mental health, it is hardly served at all.
The county has been paying a toll: there were 434 Baker Acts in 2013-14, and 552 in 2015-16, a 27 percent increase at a time when population is increasing 1 to 2 percent a year. Of those 552 last year, 133 involved children under 18. Suicides have also been frequent: 20 in 2016, 26 the year before. Conklin said last year's figure may be closer to 30.
Not only services are lacking, but mere discussions about mental health are rare. So Flagler Lifeline's trio appeared before the Bunnell City Commission last week, the Palm Coast City Council this morning, they're appearing before the Flagler School Board this afternoon and will presumably appear before the Flagler Beach City Commission later this month to get local elected officials used to starting or taking part in discussions at least as a starting point, if only to change the pall of silence around the issue. (Flagler Lifeline had sought to host a community-wide roundtable discussion last fall, but Hurricane Irma interfered. So what Conklin is calling a road show before local governments was the alternative.)
In essence, what Flagler Lifeline is seeking to achieve is the same level of community awareness that the sheriff is seeking with discussions and initiatives about domestic violence.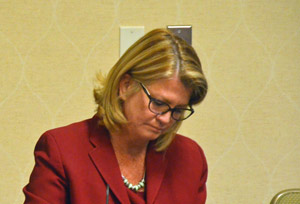 "The hope is to really raise awareness, remove a stigma around mental health awareness, talk about the importance of mental health services in our community, ask you to participate in this conversation," Conklin told the Palm Coast council this morning. She compared mental health to a public health issue similar to the necessity of clean water or the tackling of diseases in a region with " this continual outcry for services, so we must do better, I know we can do better."
Baird said part of the effort was inspired by a 2015 community health assessment that found mental health consistently ranking as a priority, when residents were surveyed. The school district is seeking to do its part. It's increased the number of school-based psychologists to eight, nearly one in each school. It's one psychologist short.
Now Flagler Lifeline wants local governments to host training sessions with their staff to make them better able to detect the signs of mental health distress, or suicide. Conklin became particularly involved in suicide prevention after the loss of a Matanzas High School ninth grader to suicide and another in Lakeland, who'd killed herself after severe bullying. The group also wants each local government to sit on an intergovernmental committee on mental health, and to develop a "gap analysis" to determine what services are available—an effort that Flagler Cares has been discussing for at least a year, though it should not be difficult to draw up given the dearth of services.
Palm Coast council members were quick to agree to all requests, including participating in a public service video to be produced by the school district's Jason Wheeler, putting public officials' faces behind a message that would extend a hand for those in need of help—though, in the absence of services, the message of "hope" risks being more hollow than effectively followed through.
"I have been touched very personally in a very profound way with mental health issues in my family," Mayor Milissa Holland told the group this morning. "Definitely let us know how we can continue to participate."
Finally, the group will be launching a website that could become a means of connecting individuals with services. "Prevention does work, treatment is effective and people do recover from mental health disorders if given the help," Conklin said. She strove to reassure local officials that no money was being sought from them, thus eluding the elephant in the room: as such discussions have previously concluded almost every time (as was the case especially at a recent, thorough discussion on the county's Public Safety Coordinating Council, where the school district somehow has no seat), absent a financial commitment from the state and from local governments, improving the mental health landscape is more talk than action.
Toward the end of her presentation, Conklin mentioned the need to make sure "legislators understand the issue and how they can assist community needs," but for now there are no specific "asks" of them.
In Bunnell, Commissioner John Sowell wanted to ensure that veterans were included in whatever equation Flagler Lifeline was devising. "Veterans are an at-risk group," he said. "A Baker Act generally occurs when someone calls 911, because they feel a family member is a danger to themselves or others, and sometimes, unfortunately, when the police are trying to come there to help that person, it becomes a self-defense situation, that person can get seriously harmed or even killed, I believe it's even happened here in Flagler County, where that good intention, trying to help that person ends up being a self-defense type situation."
Sowell may have been referring to the shooting death by cops of a 32 year old machete-wielding individual on Palm Coast's Brownstone Lane in 2012. The individual had been exhibiting severe signs of mental instability at the time. But his was the last case involving such a shooting. Cops have since shown remarkable restraint in many similar situations, including where the individuals were wielding either a gun or a knife. Deputies have de-escalated numerous situations with suicidal individuals, with two exceptions where the men eventually took their own lives—in November 2013 on Point Pleasant Drive, and just last week in a car on State Road 100.
"It doesn't take much just to look at the local news to see that we have some concerns, and I'm sure that as elected officials you share those concerns for the constituents in Flagler," Conklin told the Bunnell commission last week.
"Thank you for what you're doing, we'll participate the best we can and support you," Robinson, the Bunnell mayor, told her, echoing the words fellow-Mayor Holland would speak this morning.

The Flagler Lifeline Presentation (2018)