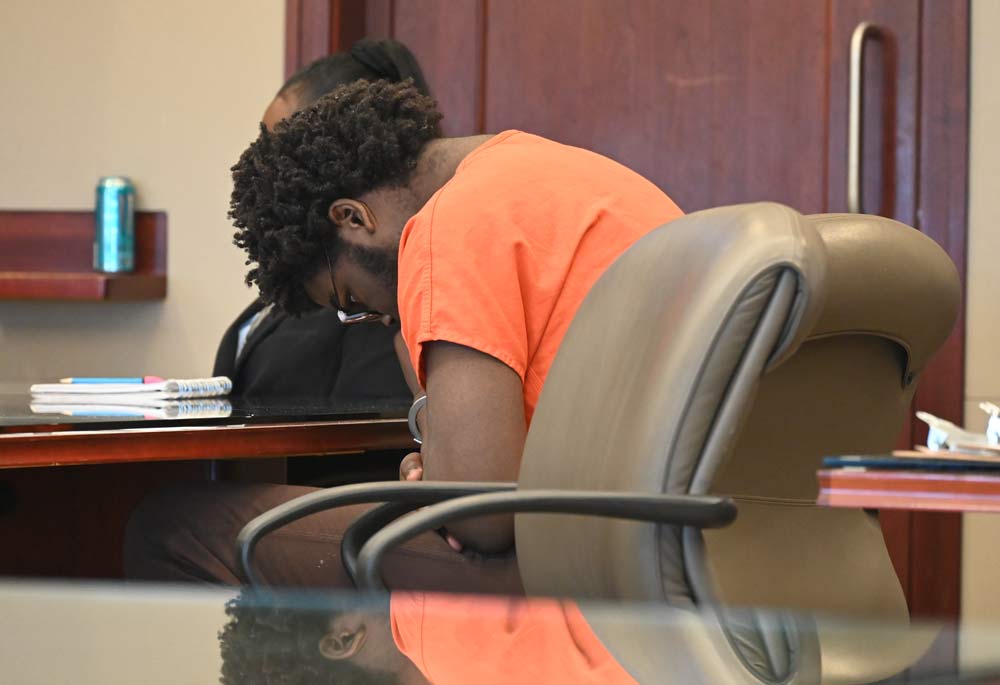 The case of Brendan Depa caught worldwide attention when the 17-year-old former Matanzas High School special education student brutalized his paraprofessional after an issue with his gaming console on Feb. 21.
Depa was first charged as a juvenile, then, as video of the attack circulated the globe–and before his status as a severely autistic student was acknowledged by authorities–as an adult who now faces 30 years in prison if convicted.




Two violent assaults against school staff involving similarly, profoundly disabled students, never before reported in detail until today–and not caught on surveillance video–point to startling if not shocking disparities in how cases may be handled and how the students may be disciplined, depending on the circumstances and the attention they garner.
"The disparate treatment of Depa as compared to other, similar cases is unconscionable, and terrifying to parents who pray that their kid won't be next," said Stephen Furnari, a business owner, a lawyer and the chairman of Flagler County's ESE Parent Advisory Council, which collaborates with the school district on ensuring best practices involving students with disabilities. "EPAC hopes we can all learn from this unfortunate incident to better support community members with disabilities."
One of the assaults was at Flagler Palm Coast High School, the other at Matanzas High School. Neither generated attention at the time of their occurrence.
In April 2019, John Willford was an 18-year-old Exceptional Student Education student at Flagler Palm Coast High School and. Like Depa, he had a severe autism disability. Like Depa, he was a resident at an East Coast Habilitations Options (ECHO) group home for people with severe developmental and intellectual disabilities. The home is on Palmer Lane in Palm Coast.




Like Depa, a conflict over an electronic device–an iPad, in this case–triggered a confrontation. But as with Depa, Willford's teachers had been raising concerns about his behavior for months before the assaults.
Jake Gambone, a paraprofessional, had asked Willford to stop using an iPad. Willford "then grabbed a pen and stabbed me in the shoulder with it," Gambone reported in one of several sworn statements to police about the incident, obtained by FlaglerLive. "He tried to stab me again but I was able to block his arm and disarm him. He then kicked me in the shin several times and threatened to 'beat my ass.' He then began to hit me with a closed fist in the chest and face. I was able to block some of his swings and put him in a chair."
Like Depa, Willford was a large man, at 5'8" and weighing 200 pounds.
As others heard the assault, Robert Rhoades, a para-specialist, walked in toward Willford and tried to calm him down. "When I approached him," Rhoades reported, "he said 'get the fuck out of my face before I punch you in the face.' Right after that he swung to hit me in my face but I moved and he hit me in my shoulder." As Rhoades and Gambone attempted to restrain the student, Willford tried to bite two female faculty members who were helping in the restraint.
More faculty members streamed in, including Mike Rinaldi, an assistant principal at the time (he's now at Belle Terre Elementary). Willford, he reported, "kicked me in the knees repeatedly while threatening to 'kill me' and 'fuck me up.'" He was placed in a chair hold to prevent other teachers and students from being injured, continuing to threaten other staff with bodily harm.




Willford "also began to threaten us and said he was going to kill all of us," Gambone reported–echoing the very threats Depa would make against his paraprofessional, and heard on surveillance video, influencing the handling of his case and the setting of his bond. After a five-minute struggle with Willford, he calmed down but kept threatening the faculty members, telling them he would shoot them if they tried to leave. It was around then that the sheriff's deputy arrived.
Willford, was "sitting in a chair breathing heavy and cursing profanity and racial slurs at the teachers," according to the deputy. Depa, too, was heard cursing and yelling racial slurs. Depa is Black. Willford is white. When the deputy asked Willford to stop cursing, Willford "turned his head to me and told me to 'shut the hell up,'" according to the deputy's account.
Willford's assault on three faculty members could have resulted in three felony charges, at least one of them–regarding the stabbing–an aggravated assault charge on school personnel, like the one Depa faces. When an assailant assaults deputies, for example, the assailant typically faces as many charges as there are deputies targeted by the assault.
Instead, Willford was arrested on only one charge, battery on school personnel, a third-degree felony. The State Attorney's information stuck to the one charge even though it listed all three victims as targets of Willford's physical violence.
In contrast, the State Attorney's office up-charged Depa to the first degree felony as an adult, after the sheriff had filed a second-degree felony charge as a juvenile. The overwhelming majority of second-degree felony charges against juveniles result in probation.
Willford was booked at the Flagler County jail, but released the next day after his first appearance, on his own recognizance: he had to post no bond. Depa is being held on $1 million bond. The only restriction on Willford was a no-contact order regarding his three victims. Depa is being held in solitary confinement for 23 hours a day at a juvenile prison in Jacksonville.




Like Depa's lawyer, Regina Nunnally, Willford's lawyer, asked the court to have Willford mentally evaluated. He was. The court initially found Willford incompetent to proceed just then, but allowed Willford to return to his ECHO home, where he would be properly medicated and presumably returned to competency, because he did not meet the criteria to be involuntary committed to a state hospital.
Fourteen months later, in October 2021, the court found him competent to proceed. He did. A few weeks later Nunnally and the prosecution worked out a plea agreement, sparing Willford prison or jail. Willford pleaded no contest. He would serve 18 months on probation, write the victims a letter of apology, do 100 hours of community service, and attend anger management. Circuit Judge Terence Perkins, the judge in the Depa case, too, accepted the plea, and sentenced him on those terms.
At no point did Willford's name or his attack on school employees intersect with social media or a news cycle. None of the confrontation was on surveillance video, because it took place in a classroom, where most violent confrontations involving special education students take place. Willford's arrest never generated a press release from the Sheriff's Office. It likely never crossed the desk of State Attorney R.J. Larizza. His court hearings never drew attention, the way Depa's do.
Willford's probation ends next month. He has not been in trouble since the FPC incident.




The case of Reba Lynn Johnson began almost two years to the day after Willford, this time at Matanzas High School–the school from where Depa had attended, and had insisted to his parents he wanted to graduate from.
On April 20, 2021, Johnson, yet another resident of an group home in Palm Coast (Devereux Advanced Behavioral Health), had become upset at her teacher and begun cursing, according to her arrest report. She threatened the teacher, telling her she would "punch [you] in the fucking face, pull your hair and beat your fucking ass." When the teacher turned around, Johnson struck her with a closed fist across the back and continued to threaten her as the teacher stepped away.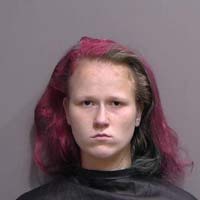 The incident did not escalate further than that. Johnson was charged with battery on school personnel, a charge similar to Willford's. But Johnson was not arrested–not then. The State Attorney's Office took almost three months to file the charge. She was arrested on the charge only then, booked at the county jail and released on $1,000 bond back to her ECHO home in the R Section of Palm Coast.
That September Nunnally, the assistant public defender who is also Johnson's attorney, filed a suggestion of incompetency on behalf of Johnson, citing eight mental health conditions, including intellectual disability and developmental delays. Two months ;later Judge Perkins declared Johnson incompetent to proceed–and issued a very permissive a conditional release plan, as defendants in her circumstances often get–a plan Depa was implicitly denied, since his bond is out of reach.
Johnson was to live at her group home, stay in the state, stay off drugs other than those prescribed to her, and so on. Two weeks ago Perkins ordered another mental health exam. Those results will be heard on July 10, when Johnson may be found competent to proceed. If so, one thing is almost certain: her punishment will fall closer to that of Willford than to that of Depa because, again, the assault was never caught on video, it never caught anyone's attention but those involved, nor generate press releases or articles (until now).
Meanwhile, Depa awaits his next court appearance–two days after Johnson, in a pre-trial, roughly a month before his 18th birthday. On that birthday, he will be transferred to a felony wing of the Flagler County jail. Last week in these pages, Depa's mother detailed his medical history and current conditions. (See: "Brendan Depa's Mother Tells Her Son's Story.")
"Without excusing acts of violence or minimizing the attack on the victim, with respect to Brendan Depa," Furnari, the EPAC board chairman, said, "we hope that cooler heads will prevail and that the judicial system will fully take into account serious mitigating factors, including the role Brendan Depa's disability played in his behavior, and the abject failure of the insurance industry and government institutions who, ironically, now seek to incarcerate this young man, possibly for decades."