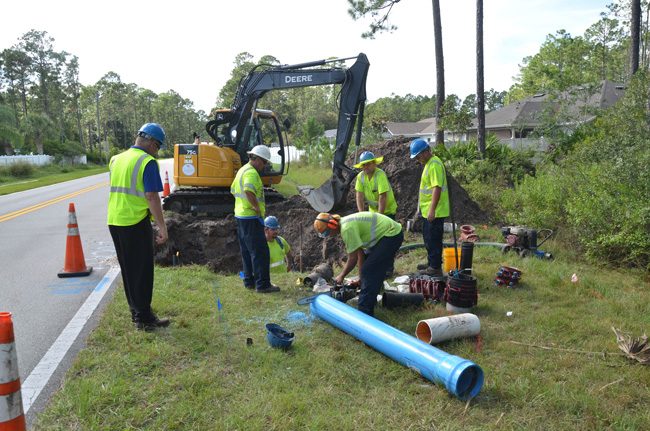 Palm Coast public work crews were working on a scheduled stormwater project along Rymfire Drive today when an operation did not go as planned, resulting in water-service being cut to 758 homes, a Palm Coast spokesperson said this afternoon. (A city-issued release had initially placed the number of homes affected at 785 homes.)
Crews are working on the issue and hope to have water restored by 6 p.m. Thursday. But a boil-water notice will be in effect through Saturday for the affected homes, as the city is required to conduct a series of tests on the water before an all-clear signal is issued.
Crews are leaving door tags informing residents at homes affected by the water break, and the city is calling phone numbers in that geographic region and sending out notices through social and other media.
"We were working on a stormwater project, replacing a drainage pipe, on Rymfire that we've known about," the city's Cindi Lane said. "As part of the project they needed to move a water main. Today was set for that." The switch-over was planned for two weeks in such a way as to prevent any water disruptions to customers, with the use of a valve at the critical point. But today, that new valve failed. That required crews to go back further on the main line and shut off additional valves, resulting in the cut-off to the 758 homes.
"For Palm Coast, that's a lot of customers," Lane said. Customer service of course was flooded with calls.
The boil-water notice is for drinking and cooking water. It does not apply to water used for such things as bathing or laundry.
Ryan Drive and all streets that connect to Ryan Drive are affected by the shut-off. For more information, contact Customer Service at 386-986-2360, but you may want to give the customer-service operators a break: they'd already received 400 calls by mid-afternoon. Still, the office was scheduled to remain open until at least 7 p.m. this evening.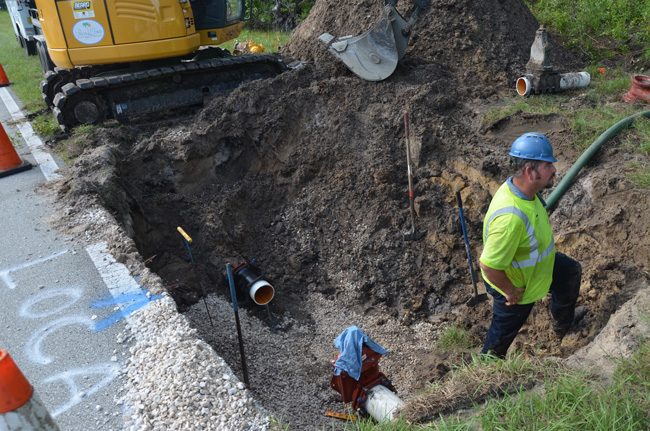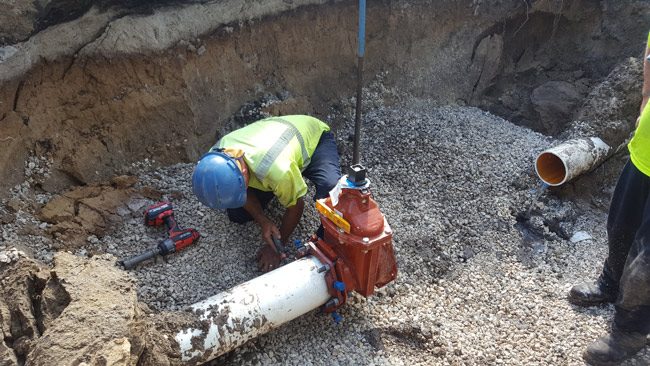 …