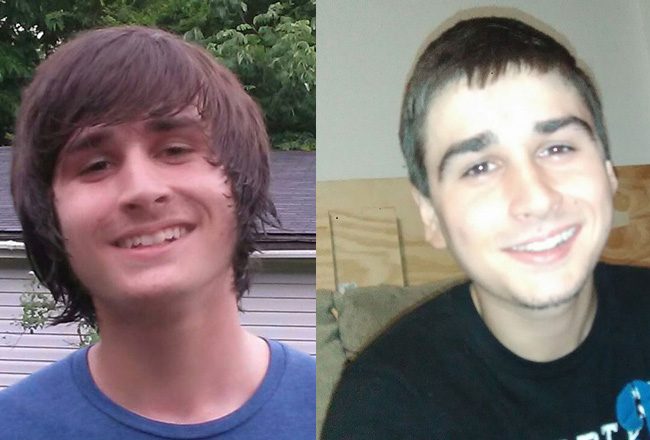 Timothy Allen Daniel, a 17-year-old student who went by Timmy, took his life by gunshot Monday evening at his home on Bud Hollow Drive. It was at least the sixth recorded suicide in seven weeks in Palm Coast, the first involving a teen since last August.
Daniel listed himself as a student at Matanzas High School, for which he was zoned, but he never actually attended the school, a district official said, after he was withdrawn from Indian Trails Middle School. He was home-schooled. He had also attended Flagler Technical Institute, where he had a disciplinary issue. For the Matanzas High School community, however, it is the fifth violent death involving a current or recently former student since January 2016: two students were killed in traffic-related crashes, three took their lives (four, dating back to 2014).
"OMG! I don't know this poor soul but I just can't believe the number of suicides that we are seeing," Colleen Conklin, the school board member who organized an electronic town hall on suicide awareness in January 2016, wrote on her Facebook page Monday, after learning of the apparent suicide of Tracy Vandament, 48, on July 20, but before learning of Daniel's death. Conklin had hosted the town hall with Barbara Coxwell, the mother of Dalton Coxwell, a Matanzas High student who took his life in 2013.
"I've been asking myself if it's Flagler County but I'm beginning to believe it's not Flagler and that it's everywhere," Conklin continued, noting recent reporting on the issue in these pages. "I'm beginning to believe that others aren't reporting what is happening due to the stigma around suicide and of course the heartbreak and sensitivity for their families. I'm wonder just how expansive it is; is it a national crisis? is it connected to lack of mental health services, unemployment, a lack of faith or how opioids are ravaging our country? Why? Why such a deep sense of hopelessness that this seems like the only solution. Communities need to report these cases. We need to remove the stigma around depression and mental illness. If we don't we will never get to examine the root causes behind such drastic and life ending decisions."
People responding to Conklin referred to the American Foundation for Suicide Prevention or proposed forms of mentoring or peer-to-peer counseling in school, proposals Conklin said were worth looking into.
Daniel's death was uncovered between 6 and 6:30 p.m. Monday.
"There's only one thing that can make a mother make the noise I heard," a neighbor said after hearing the screams of Betty Daniel, Timmy's 51-year-old mother, and before what has become the familiar routine at scenes of suicide: an early swarm of law enforcement officials, the brief appearance of paramedics (in this case, from Palm Coast Fire Department's Engine 23), one of whom pronounces the person's death with an official time (6:30 in this case), the paramedics' departure, the summoning of a victim's advocate, the ushering of the family out of the house, the turning over of the scene to the sheriff's Crime Scene Investigation unit and to its detectives, with crime scene tape stretches around parts of the property. The activity then gradually diminishes, and hours later, or the next day, the family returns, as it did today to the house at 13 Bud Hollow Drive.
Daniel, his mother told authorities, had been depressed, and had previously been Baker Acted–the legal but not usually voluntary hospitalization of an individual in a psychiatric ward for up to 72 hours, for evaluation. A criteria of Baker Acting is when an individual threatens to do harm to himself or herself, or to others, especially individuals who express suicidal wishes.
"My children may not have everything they want in life," a meme his mother had once posted on his page read, "but they have a mom who loves them more than anything in the world." He had more recently shared a video about sons and mothers that requited the emotion.
Daniel had been in his room, his door locked, and used a Remington .22 caliber revolver, with its trigger guard removed by a saw or a blade, according to a Flagler County Sheriff's incident report. His mother told a deputy she had last seen Daniel on Sunday evening, around 7:30 p.m. They had had a brief argument, the sort of trivial argument over dinner choices that unfolds in innumerable homes anywhere every evening: Daniel was upset that he couldn't get Taco Bell, went to his room, and his mother didn't see him the rest of the evening. She knocked on his door Monday evening and couldn't open it. She used a credit card, and found her son.
"I don't know what happened to you — but we were friends. We never got to hang out though.. but you were a good friend. You had a trait that most people didn't have, and that was the generosity you had. You always asked me how I was doing whenever we'd talk. The last conversation we had was recent, and you asked to come to Virginia with me so you'd see your cousins. I'm sure that you're resting in peace and that you're in a better place. I wish that it didn't have to be so soon."

The following resources are available for individuals in crisis:
In Daytona Beach: Stewart-Marchman Act Corporation Crisis Center
1220 Willis Avenue
Daytona Beach, FL 32114
Administrative Phone: (904) 947 – 4270
Crisis Line: (800) 539 – 4228
Available 24 hours.
National Suicide Prevention Lifeline, 800/273-8255.
If you are concerned for someone else, read about warning signs here.
See the University of South Florida's Youth Suicide Prevention School-Based Guide here.