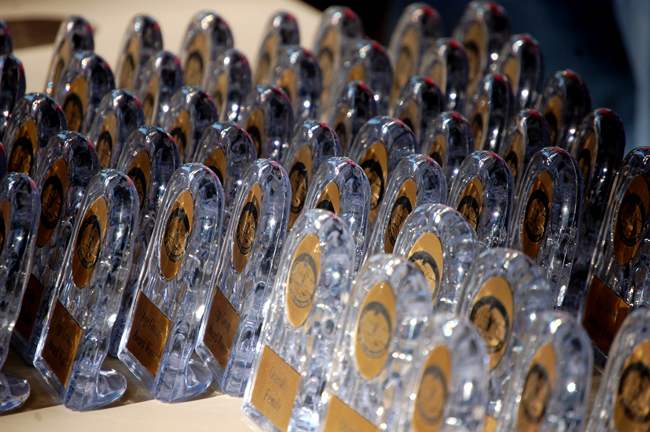 Milissa Holland doesn't like to be deceived. Nor do other members of the Tourist Development Council, who, in a surprisingly close, 4-3 vote this morning, rejected an application for $10,000 from promoter Dean Reinke to underwrite a second half-marathon in Palm Coast next January. Reinke applied for the money last year and was rejected for the same reason: an application with more holes than answers. Reinke's marathon series, now in its third year and with 22 events behind it, has been bedeviled with conflict with local governments and organizations at about a third of those venues.
An organization must go through an extensive application process to get money from the council. The money is awarded when the organization can prove that it will bring a certain number of hotel bookings, which in turn generate the bed tax that funds the council. More hotel bookings means more people in the county spending money in local businesses. Reinke's application, with his signature, claimed he'd "blocked" 160 rooms at nine area hotels and motels. He hadn't. Holland at one point went through the list, venue by venue, exposing the deception: council staff had verified whether the hotels had, in fact, been contacted, as claimed by the application. They hadn't.
"When you submit an application to a governmental body and within that application you state claimed number of rooms, 50 at the Hilton Garden Inn, and there's been no contact," Holland said. "You claim number of rooms, for blocked rooms, at the Hampton Inn, 40. There's been no contact. Claimed number of rooms at Cinnamon Beach, 50. No contact. White Orchid, 20 rooms confirmed. They don't have 20 rooms. They have 10 rooms. The Barracuda Bay A1A Hotel. You have claimed number of rooms, 10, only eight available, and again no contact." And on it went. "I have a real problem with that."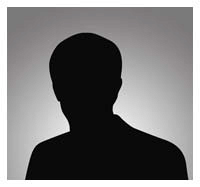 Holland wasn't talking to Reinke. As was the case last year, Reinke wasn't there on two separate occasions, even after the council had requested that he be there in person. This time, he sent Todd Lytle, the Reinke Sports Group's sales manager, who, perhaps not expecting that the application's claims would be verified, was flustered at first by Holland's run-down, saying, "we were as honest as we could possibly be with this."
"We had to come up with 200 rooms that, you know, when it says, for example, i.e., 36 rooms at the Hilton, gee, I'm, like, how do I get 200 rooms? I don't even know where 200 rooms are. So I looked online where the hotels were in proximity to the beach, to our area," Lytle explained, "so I just went through, basically, not the yellow pages, but just went through the area and said, hey, where in Flagler County, cause somebody might go down the road into Volusia County. That's not going to help us at all, so they have to be in Flagler County. These are hotels in Flagler County."
"Well, you'd have to do that anyway," Holland said,
Every member of the council was supportive of the half-marathon as an event.
"We went through this the last year, 2011, we went through it twice with documents that Reinke has submitted to us," council member Mary DiStefano, who represents Palm Coast, said. "I have a real concern, and my concern is, you were given the application in 11, you were given it for this meeting today, and it is your responsibility to tell us what rooms you've booked. It is not our responsibility. And if this piece of the application is incorrect, which is critical, I have to question the rest of the document and what's correct and what's not correct. So I have a problem with your application."
"I don't like at all when information is put in there that seems false to me," council member Pam Walker said. She nevertheless made a motion to award $2,500 as seed money to the event, to show the council's support for the idea behind it, but with the proviso that Reinke provides correct, provable information in subsequent years. The motion died for lack of second.
Holland stressed that the Reinke group was "aware that the application was not accurate," that it was not a miscommunication issue.
Council member Bob DeVore motioned to approve the full $10,000, on the presumption that "miscommunication" could explain the Reinke group's flawed application. The motion was rejected with a 4-3 vote.
The half-marathon was not contingent on the council's award: it was held last year without it, though Lytle claims the group lost $6,000 on the event. Registrations are being taken for the 2012 run, scheduled for Jan. 15, charging $60 for half-marathon entrants, $25 for the 5K run and $10 for the "fun run."
In contrast with Reinke's troubled appearance before the council, the Flagler Auditorium got its request for $10,000 approved in less than a minute. Earlier this year the auditorium ran into trouble with the council over its own application process and lost $15,000 in potential subsidies. It began reversing its fortunes by making back $5,000 in March, and $10,000, for the coming season.
DiStefano last March had invited Richard Hamilton, who chairs the auditorium board, to make further grant requests. And when Hamilton approached the dais this morning to make his presentation, DiStefano stopped him to say that the application was ample, and the request could be approved without a presentation. It was so approved, unanimously.