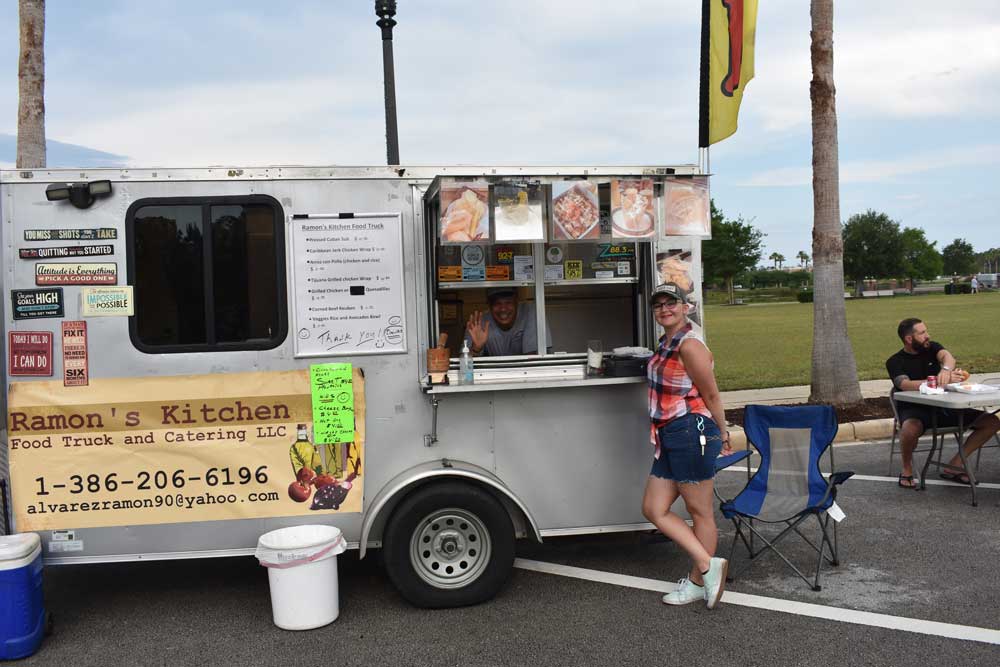 The Green Lion Café's five-and-half-year tenure at Palm Harbor Golf Club ends Sunday, with a new restaurant and bar known as Loopers taking over. But it'll take a few weeks for Loopers to work its way up to its full menu.
Until then, the city-owned grounds will have food trucks for patrons. Ramon Personal Chef Food Truck and Cajun Cravins' 2 Go will rotate every four days. The food trucks will be open daily from 8 a.m. to 5 p.m., serving grab-and-go handheld offerings, including coffee and danishes.
The truck will be stationed in the main parking lot near the bag drop. While most of the patio will be closed for renovations, a portion of the patio will remain open for diners to enjoy their meal at the available tables.
The Palm Coast City Council approved a food and beverage concession agreement with Loopers in December. The Green Lion Cafe was operated by the owners of the Golden Lion in Flagler Beach, which of course remains open, and will soon be joined with a bistro next door, also run by the same owners.
Loopers, co-owned by Jamie Bourdeau, who co-owns Beach Front Grille in Flagler Beach, intends to provide alcohol service utilizing a portion of the current restaurant. Its specialty cocktails will be themed after the golf greens, with a gin drink called "The Birdie," and a rum drink called "Loopers Mojoto," among others. (Loopers, not to be confused with dropped fly balls in baseball, is golf argot for caddie).
The restaurant will begin serving limited food and drink options as soon as practical while construction is in progress. Full operations are expected to start around March 1.
Construction to the interior of the building starts Monday. The city will perform routine maintenance on the building, and the new tenants will construct a bar area and a larger kitchen, at their own expense. During construction, there will be no access to the building from the restaurant side. All guests must enter the building through the pro shop doors. Ample signage will be displayed.
Loopers is paying a monthly rent of $1,500 plus utilities, with a 3 percent annual rent increase.
The restaurant will be open from 8 a.m. to 10 p.m. daily and will offer an assortment of breakfast sandwiches and classic breakfast dishes in the morning. Lunch will feature sandwich specials that will change daily. Dinner will feature weekly specials of fresh fish, prime rib, and barbeque options.




A full bar will provide specialty drinks, craft beer, and assorted wines. Grab-and-go options will be available for golfers for breakfast and lunch.
Palm Harbor Golf Club is a public course open seven days a week. The golf club features a full-service practice facility with a driving range, putting green, and chipping green. The pro shop, which carries both men's and women's name-brand apparel and equipment, is a shared space with the food and beverage concession provider.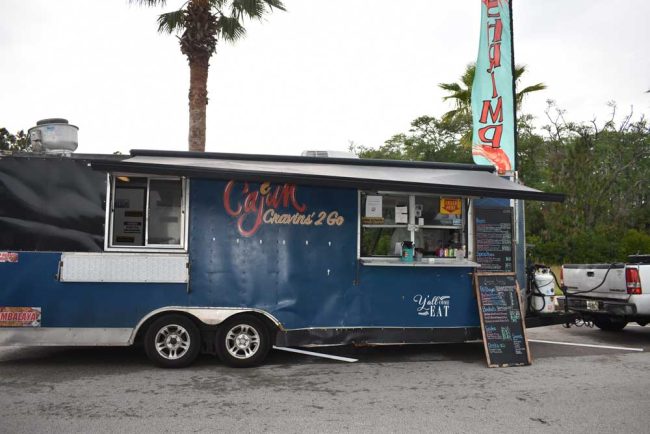 Reader Interactions