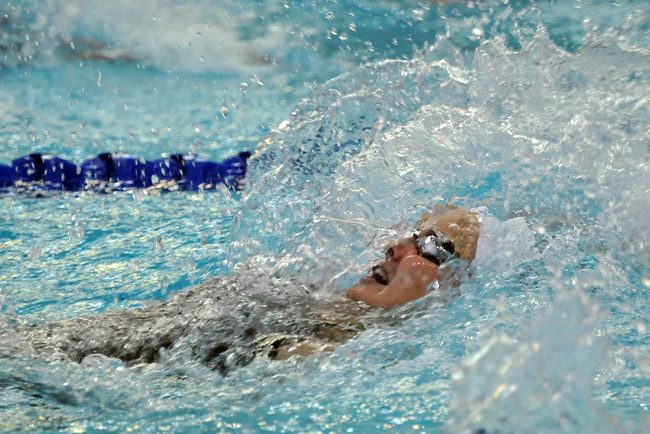 For as long as Palm Coast has existed, there's been occasional discussions at the city council about building a big vast "multi-generational" recreation center that would include an "aquatic center"—a fancy way to refer to a big swimming pool.
But to pay for it, the city would have to generate a whole lot more revenue through its park impact fee—the one-time fee levied on new construction. The recreation impact fee on a single-family house is $1,264. The city would have to have a whole lot more development to afford such ambitions as a 100,000 square foot recreation center, the size usually bandied about, as it was again today during a council discussion on the same subject.
There is no money for a recreation center: renovations and rebuilding of Holland Park and the community center tapped that out.  Nor is there much revenue. Yet today, the council gave the administration its approval for a $100,000 design study of just such a recreation center.
The money will go to Georgia-based Lose Design ("Spaces for Life") to gather ideas and develop a mock-up of what a recreation center might look like. "This will include many areas outside of sports, such as: health/wellness, education, arts, music, life skills, community events and more," the company's proposal states. "In order to forecast sports and non-sports programming, it will be helpful to have access to historical and current usage rates of other Community focused programs and a list of the desired activities for analysis."
Along the way, the firm will host an open house, enabling residents to share their ideas and desires for a recreation center. The firm will also meet with private recreation providers, the hospital and "potential outside partner groups" to solicit their ideas. It will conduct an online survey, then hold another public meeting where residents may have a hand in providing designs of their own. Expect all this over the next few months. After a few more such exercises, the firm will submit its findings and conceptual plan to the council in December, including a three-dimensional rendering of what the recreation center might look like.
The city administration  presented the plan to the council during a workshop this morning after City Manager Jim Landon framed the proposal as resulting from the city council's direction.  But Council members Bob Cuff and Heidi Shipley spoke as if they'd never heard of the plan before.
"Are we sure that we want to go as big as that," Shipley said, referring to the potential 100,000 square feet. "It seemed like it was going to be too expensive to do it on that size." Carl Cote, the city's construction manager, said the design would include a financial feasibility analysis looking at the costs of both operations and programs: Any such facility would not just be costly to build, but would add substantial recurring, annual costs to the city's payroll, since it would have to be staffed and maintained.
"We're estimating in the tens of millions for this kind of facilities," Landon said of the building cost.
The facility would be planned for the area of the tennis center off Belle Terre Parkway, behind Fire Station 25.
"We are focusing on the area there where we have the Lehigh trailhead, the tennis center, the fire station," Landon said. "We have property there." During the council's goal-setting sessions, members had discussed combining amenities there so the trailhead parking lot would eventually be combined with the recreation center's parking lot.
The city has property in Town Center, but that's considered more "isolated" and less feasible, Landon said.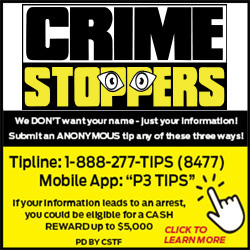 While building a big recreation center may be too ambitious, the design for it may be the city's back-door way of facilitating smaller developments at the tennis center–a subsidized, members-only facility that serves an extremely limited group of residents–such as a clubhouse, which it would otherwise have difficulty justifying since the center itself isn't generating the kind of revenue that would enable clubhouse expansion. The plan might also include a "satellite" community center.
Council member Nick Klufas said the approach should strive to be inclusive of the public. But there were no questions about long-term costs or the financial feasibility of such a plan.
Recreation impact fee fund had just under $1 million in 2017. That was expected to fall to $235,000 this year, covering costs associated with the new community center: recreation impact fee revenue is expected to be under $400,000 this year and the next, and just over $400,000 the following two years.
There are no big parks plans in the city's latest capital improvement program except for planned spending of $3.4 million at Holland Park next year for what would be the next phased transformation of that facility. That phase would include a "splash park" within the park. In 2020, the city has slated a $3 million investment in the Long Creek Nature Preserve, which has yet to have its own welcome center. There are also smaller investments–$50,000 here, $200,000 to $300,000 there—in various park renovations.
The money for the $100,000 contract, expected to go before the council for approval next week, would be taken from what the administration is referring to as the "Recreation Center Master Fund" in the city's documentation. Asked about the fund, city spokesperson Cindi Lane emailed: "There really isn't a Recreation Center Master Fund – but we do have a Recreation Impact Fees Fund." She added: "The City budgeted funds in the Recreation Impact Fee Fund for FY18 & FY19 for the Lehigh Trail Head Project. This project includes costs for design of the trailhead as well as a Master Plan of the entire city-owned property at this location so that the trailhead can be situated most effectively on the site to accommodate future expansion and development."

Recreation Center Master Plan Contract