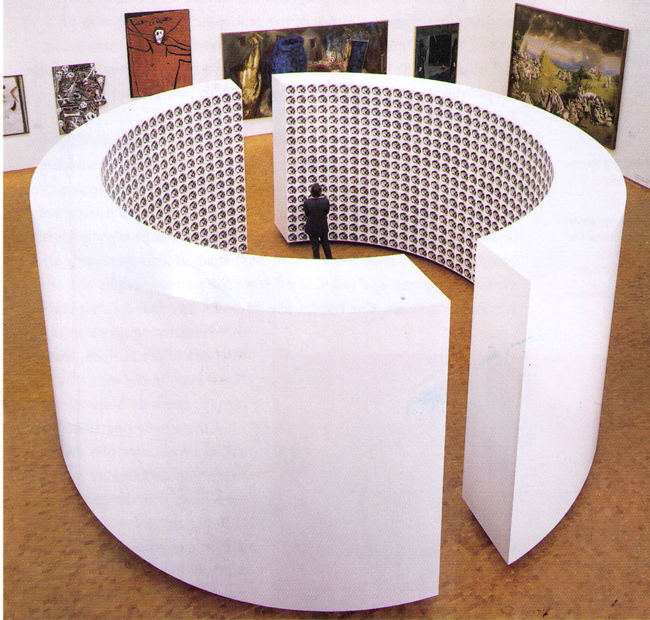 Jo Ann Nahirny, a teacher at Matanzas High School, is writing regular pieces from the trenches, reflecting on the challenges and experiences teachers and students face every day. Here's her latest installment.
By Jo Ann Nahirny
Last Friday night, my husband Mike and I downed a quick dinner of Chinese take-out and retired to our room shortly before seven to unwind.  I perused the Wall Street Journal, and hoped to squeeze in the New York Times before dozing off after another exhausting week at Matanzas High School. Mike settled in his recliner to continue building a scale replica of an armored personnel carrier. I had scarcely glanced at the headlines as Mike glued the rear hatch on the back deck of the miniature military vehicle—and Judge Judy screeched "You're an idiot" to the defendant on screen—when the ping of my iPad alerted me to a new e-mail.
With two kids away at college, my father in New Jersey recovering from surgery, and my 87-year-old mother-in-law in a nursing facility in St. Augustine with a broken hip and late-stage Alzheimer's, and 125 students, I can't ignore my e-mail or cell phone.
"Mrs. Nahirny, I was wondering if you've graded my essay from earlier today.  I felt it was my best essay in a long time."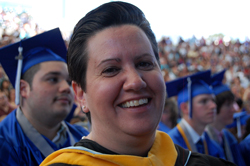 The sender's work sat in a pile of 124 other essays he and my other students composed that day. I hoped to plow through them over the weekend, but knew I likely wouldn't get to everyone's. I'd finished scoring quizzes on our 40-mile commute home as my husband drove. But I didn't know how much more grading I'd get done; I needed to go grocery shopping, attend church, pay my bills, take the dog to the vet and run to the Laundromat since the repairman still hadn't gotten the parts for my washing machine, which had cleaned nary  a sock for the  past two weeks.
"No, I graded the vocabulary quizzes today. I may grade the essays over the weekend. I'll get it back to you ASAP. It's my one night off."
Judge Judy ended as I finished the Journal editorials.
Ping.
"Mrs. Nahirny: Could you write me a letter of recommendation for the National Honor Society? I've just been notified I'm eligible. I would greatly appreciate it. P.S. I need it before the end of the month."
I responded succinctly, "Sure. Get me a brief resume listing your activities and accomplishments so I can say lots of nice things about you."
Ping.
"Hello, Mrs. Nahirny. Sorry for the late request, but I would like to change my comparison and contrast essay topic. I would instead like to write about my two opposing personalities, a dark, satanic side of me vs. a bright, heavenly side of me. Please email me as soon as possible with your response so I'll know I have your permission, because I have to write the essay this weekend since it's due Monday."
Welcome to my world:  a 24/7 teacher.
When representatives of the Flagler County Educators Association, the teachers union, met in a (more than three-hour long) session with a team of administrators and managers from the district earlier this month to begin the latest round of bargaining, one  of the first items the chief negotiator brought up was that the district wants to explore extending the teachers'  workday. (Ironically, the district last year shortened the instructional day for students by 45 minutes, as a cost-saving measure.)
Does the district believe its teachers don't already do enough for students and that we are gypping them? Do school officials (many of whom are former teachers themselves) think educators work too short of a day, get home too early, and have time to put our feet up and relax for the bulk of the afternoon? Or that we actually have summers off?
Honestly,  I've often wished I could get a newspaper or television reporter (or perhaps an interested school board member or politician or two)  to shadow me for a day so they could see firsthand what teachers do, and what we're expected to accomplish. They'd never keep up.
For starters, they'd have to set their alarm clock. I must rise before 5 a.m. to leave by 6, since high school teachers in Flagler have to be at their desks by 7 to comply with the district's newly initiated "common planning" from 7 a.m. to 7:50 a.m—another cost-saving measure implemented this year. Common planning means all secondary teachers "plan" their lessons at the same time, presumably without having to supervise students. For high school teachers, that means we teach all day long, with no time during the school day to grade papers, return parent calls, write recommendation letters or anything else. Hence, I'm forced to call parents at the ungodly hour of 7 a.m. to discuss their children's progress. (Most folks don't relish a call from their child's teacher under any circumstances, much less one received before sunrise.)
Very little planning time actually occurs during the common planning anyway, for myriad reasons. Teachers must attend department and faculty meetings, training sessions, parent and "Individualized Education Plan" conferences and more, which occur during planning time.  Additionally, it's hard to plan when students roam the halls freely, knocking at teachers' doors, seeking additional help with assignments and more. When students arrive, some as early as 7, they can do whatever they want with little to no supervision. Some eat breakfast in the cafeteria or go to the Media Center, others hang out in any of the nearly two dozen different corridors in multiple buildings, or in the parking lot, or in the courtyard. I won't speculate about what else they could possibly be doing in any of the far reaches of the sprawling, 50-acre campus, when so few adults are observing them.
We've been instructed as teachers to lock our doors between 7 and 7:50 a.m. and not to let students in so we can actually have a full planning period. But most of us simply don't have the heart to do so. How can you turn your back on a kid who wants or needs extra help? Besides, if you don't let them in then, you'll end up doing so after school on  your own unpaid time anyway,  when students show up anew seeking to make up tests and quizzes after absences,  some of which take more than an hour after dismissal  for kids  to complete.
Last year (and in prior years) before teachers had common planning, I arrived at work by 7 anyway, because I wanted to, even though teachers didn't have to be there until later.  Many of my colleagues did, too. It made our lives easier and kept us sane.  Essentially, I and most teachers I know donated about an hour of our time every day before school to grade papers, organize our classrooms, write recommendation letters for college-bound seniors (I wrote 56 this summer when I was "off"), update our class websites, and more.  That translates into 180 hours (or nearly five weeks per teacher of uncompensated time) contributed during the 2010-2011 school year alone.  Last year's schedule allowed each of us to do that, plus have our planning at different times during the school day when we spent additional time attending meetings, grading more papers, and phoning parents at a more acceptable hour.
This year, I've lost that predawn hour I donated every day because planning occurs then. Now I've got almost no choice but to stay after school, usually until about 3:15 or later (an hour or more past dismissal) to accomplish what I used do to before school, leaving me less time to take care of my responsibilities at home.
And my job duties don't end when I clock out, either. I work every chance I get; I'd drown in paperwork otherwise. For example, my husband and I commute together. In the dark mornings I drive so he can get a few extra minutes' sleep; on the way home he drives—so I can grade papers.
Once I get home, I have barely enough time to cook and eat a quick dinner, and maybe get in 30 minutes of exercise before it's time to start grading again. Why?  If I don't, I'll get a crummy evaluation.  According to the newly implemented Flagler County Teacher Evaluation Tool, based on the four domains of the Florida Educators Accomplished Practices (FEAP) a teacher who desires an effective or highly effective rating, must "support, encourage and provide immediate and specific feedback to students to promote student achievement" and "consistently provide individual feedback on assessments and make it available in a timely manner to students and parents."
How long do you think it takes to grade one essay?  50 essays?  My 125 students write about two essays per month. That's 250 essays, each of which,  in order to do meet FEAP standards, I need to spend about five minutes reading and offering "specific" and "individual" feedback to help students improve. That equates to roughly 21 hours of grading time each month just to evaluate essays alone. But I only get about 16.5 hours of planning time for such tasks.
But that's not all.
What about the time I need to grade other assignments like vocabulary quizzes, tests, class work journals and homework? Plus I must also prepare  lesson plans, and do all the nearly three dozen other tasks specified by the new Flagler County Evaluation tool, to include:  "align instruction with state adopted standards and the appropriate level of rigor"; "design instruction for students to achieve mastery"; "select appropriate formative assessments to monitor learning";  "utilize current and emerging assistive technologies that enable students to participate in high-quality communication interactions and achieve their educational goals"; "adapt the learning environment to accommodate the differing needs and diversity of students"; "examine and use data-informed research to improve instruction and achievement"…and 30 additional responsibilities, with the most important of them (theoretically) being: "deliver engaging and challenging lessons."
Whew!
Ping.
"Mrs. Nahirny. Help! My printer ran out of ink and the deadline is tomorrow for one of my scholarship applications. I need another copy of the recommendation letter you wrote for me. Would you be willing to print me out a new one?"
Ping.
"Mrs. Nahirny. What morning are you free? I need to make up the vocabulary quiz I missed when I was absent last week. Or I could stay after school if that's more convenient. Just let me know."
I've got to answer those e-mails; meanwhile, let me know if you can take me up on that offer to shadow me in my classroom. One of those state standards calls on me to "describe instances when community members are provided opportunities to interact with or be informed about classroom activities" and to "collaborate with the larger community on a continuing basis in a positive manner to foster learning and promote positive relationships."
Be there in time for planning. I'll unlock the door for you.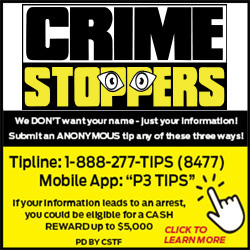 Jo Ann C. Nahirny, a 1985 graduate of Columbia University and a National Board Certified Teacher, teaches English at Matanzas High School in Palm Coast. Reach her by email here.